The 5 P's of marketing — Product, Price, Promotion, Place, and People — are a framework for guiding marketing strategies and keeping marketers focused on the correct things. Let's examine their significance for your brand in depth.
There always seems to be an excessive number of marketing methods to examine.
Social media, SEO, content, and email, are only a few of the many components that comprise digital marketing. It can be difficult for marketers to maintain concentration if they attempt to tackle all the various aspects of digital marketing.
The 5 Ps of marketing come into play here. These P's represent the fundamental marketing principles aligning an organization's beliefs. When you make the 5 Ps of marketing the primary centre of your marketing initiatives, you will be successful. No matter what strategy you choose, the goal will remain the same.  How do these 5 P's work?  What is the point of them?
To achieve digital marketing success, how do brands use them? 
Find Out How The 5 P's Of Marketing Can Help You Grow Your Business in 2023– An Introductory Guide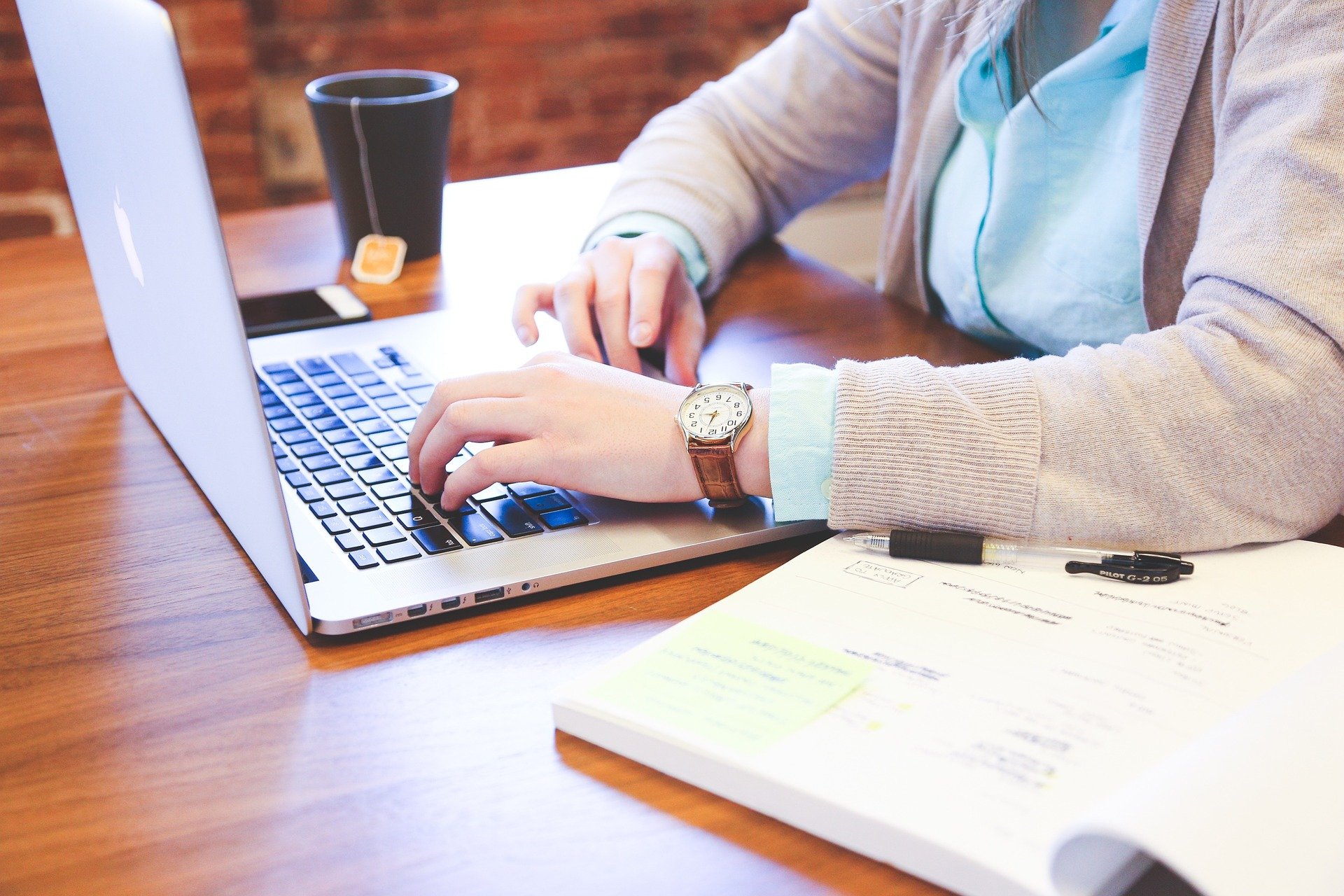 In this article, we'll discuss those questions and the 5 P's of marketing and how they apply to your business.
The 5 Ps of Marketing: What are they?
The 5 P's of marketing comprise what is commonly known as a "marketing mix."
A marketing mix is the steps brands take to sell their products and services using a specified framework containing the five most important elements of effective marketing: product, place, pricing, promotion, and people.
Since the 1940s, these five guiding principles have formed the basis of a marketing mix.
Originally, "people" was omitted from the 5 P's of marketing, but current marketers typically include it to create what is generally known as the 5 P's of marketing.
Let's examine each value in more detail.
1. Product
Your product is the offering you make to customers. Whether it's a tangible product or a service, the primary principle of your marketing tactics is your offerings to consumers.Your product consists of its functionality, branding, appearance, guarantee, quality, and packaging.
2. Place
The place of marketing relates to the time your products reach clients as well as the means you employ to get them there.
This comprises your distribution networks, logistics, market coverage, and service levels.
You always want your items to reach the right individuals at the right time and location. Therefore, this factor provides significant benefits.
3. Price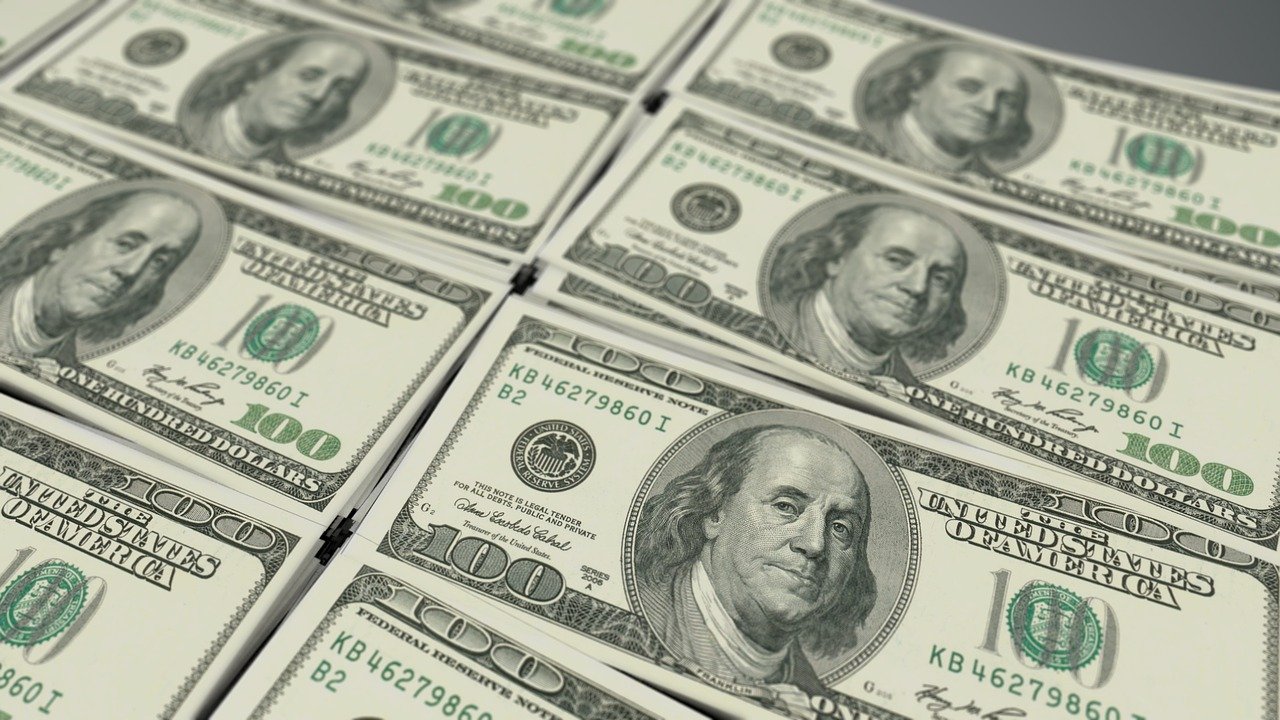 Your pricing relates to the price of each individual product or the pricing tiers for services.
It should contain the cost of items, the quoted price, discounts, sales, and payments, as it is essentially your marketing strategy for earning a profit.
Pricing influences how people perceive your products and can affect your brand's reputation as affordable or upscale.
4. Promotion
Promotion refers to the methods you use to advertise your products and services and get information about them in front of your target audiences.
This can cover many of the day-to-day components of digital marketing, such as social media, advertising, and SEO techniques.
5. People
Businesses and brands do not operate on their own.
People are vital to the operation of your business, from internal staff to external customers and partners.
You must consider the demands and functions of groups within your organisation as well as the desires of your consumer base.
From internal contentment to client feedback, your organization's most valuable asset is its people.
Other Marketing Mix P's
While these 5 P's form the basis of a marketing basic approach, depending on the nature of your organisation, there are a few extra P's that many marketers like to include.
When building your marketing mix, you may want to consider splitting the following Ps into their own distinct categories.
Process
This is the second most common ingredient added to a marketing mix, as it pertains to how you offer your products and services to clients, which can be an integral aspect of your marketing strategy.
Physical Evidence
This refers to the physical components of your products or services that may be delivered to customers, as well as the evidence of delivery.
Partners
If you work closely with partners such as distributors or other marketing partners, you may wish to consider incorporating those from outside your own network.
Payment
This refers to how you manage and process all of your financial transactions and payments.
Packaging
Packaging relates to the physical presentation and looks of your products and services.
Perception
Your brand's reputation and how you are seen by your own audiences is a significant feature of contemporary digital marketing tactics and is frequently a crucial component of marketing frameworks.
Why should you consider the 5 Ps of marketing in your digital strategy?
The greatest effect the 5 Ps of marketing can have on your brand is to help you focus on your primary marketing objectives by establishing alignment and a structure that guides all of your initiatives. When your business's core pillars are in place, it is much simpler to determine which areas require more support.
For instance, if you are having difficulty closing sales, you may want to check the prices of your items or the individuals in charge of your sales departments.
Or, if your new products or services are not garnering rave reviews, it may be time to examine your product lines to determine if they are targeting the correct market.
Having a core set of values for your marketing strategy keeps everything focused and connected with the same objectives, regardless of what new issues your firm faces or difficulties must be overcome.
Real-World Examples of the 5 P's of Marketing
Now that you are familiar with the 5 P's of marketing and the benefits they bring to businesses let's examine how you can apply these principles to your business.
The brands listed below illustrate how the 5 P's of marketing may be used to build successful marketing strategies.
1. Canva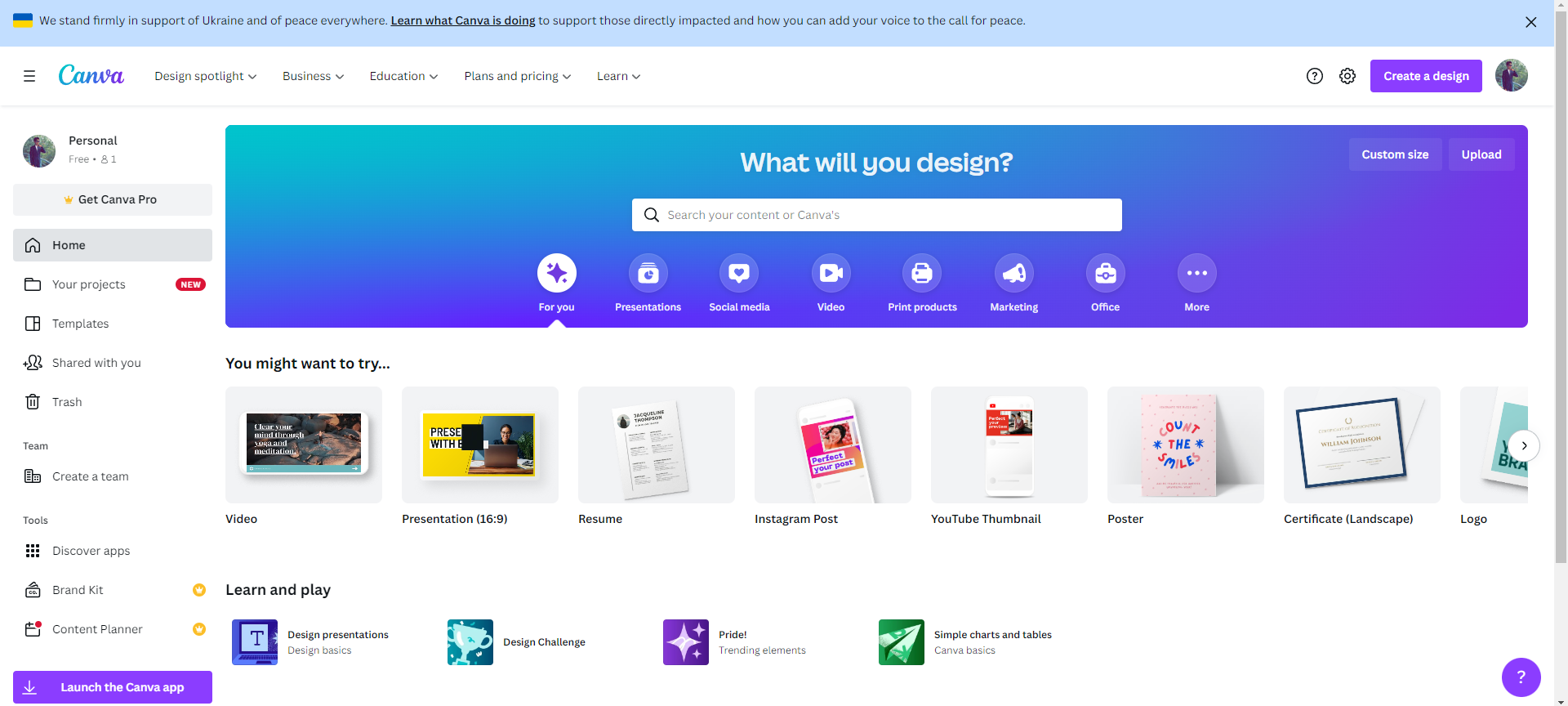 Canva was an innovative and disruptive platform that put the ability to design marketing materials in the hands of those without design knowledge.
In addition, the platform was first offered for free. After the product was accepted by the market, Canva added premium versions with specialised features and scalability options.
By keeping the pricing of the product in mind, Canva was able to offer additional features at the optimal time, making the price still worthwhile for users.
2. Mercaris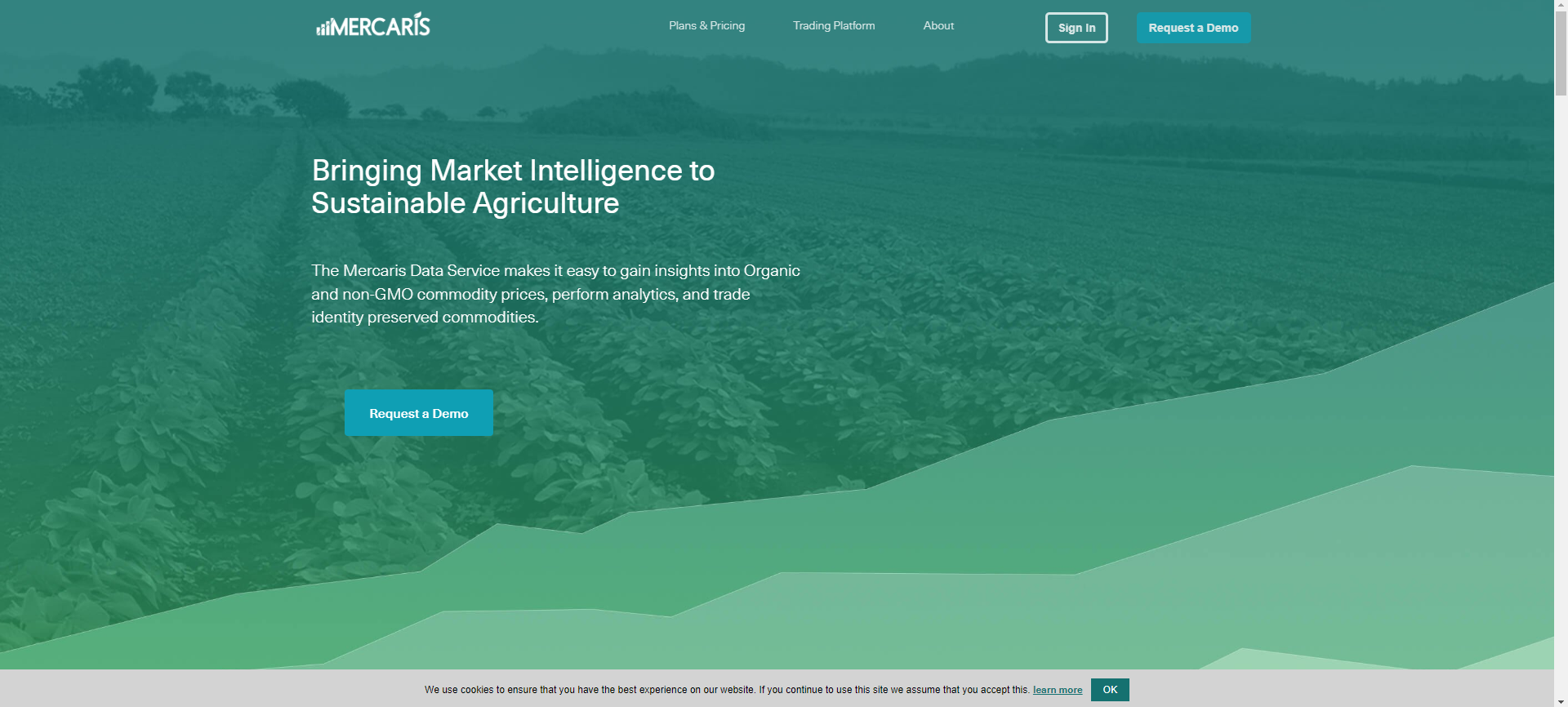 Mercaris is a financial technology business that developed a product to fill a marketing void.
By emphasising organic, non-GMO, and sustainable agriculture, the brand could stay ahead of the industry and provide specialised services with fewer direct competitors than other fintech companies.
By developing a product that did not face as much competition, Mercaris could occupy its space and establish its own market sector.
3. Warby Parker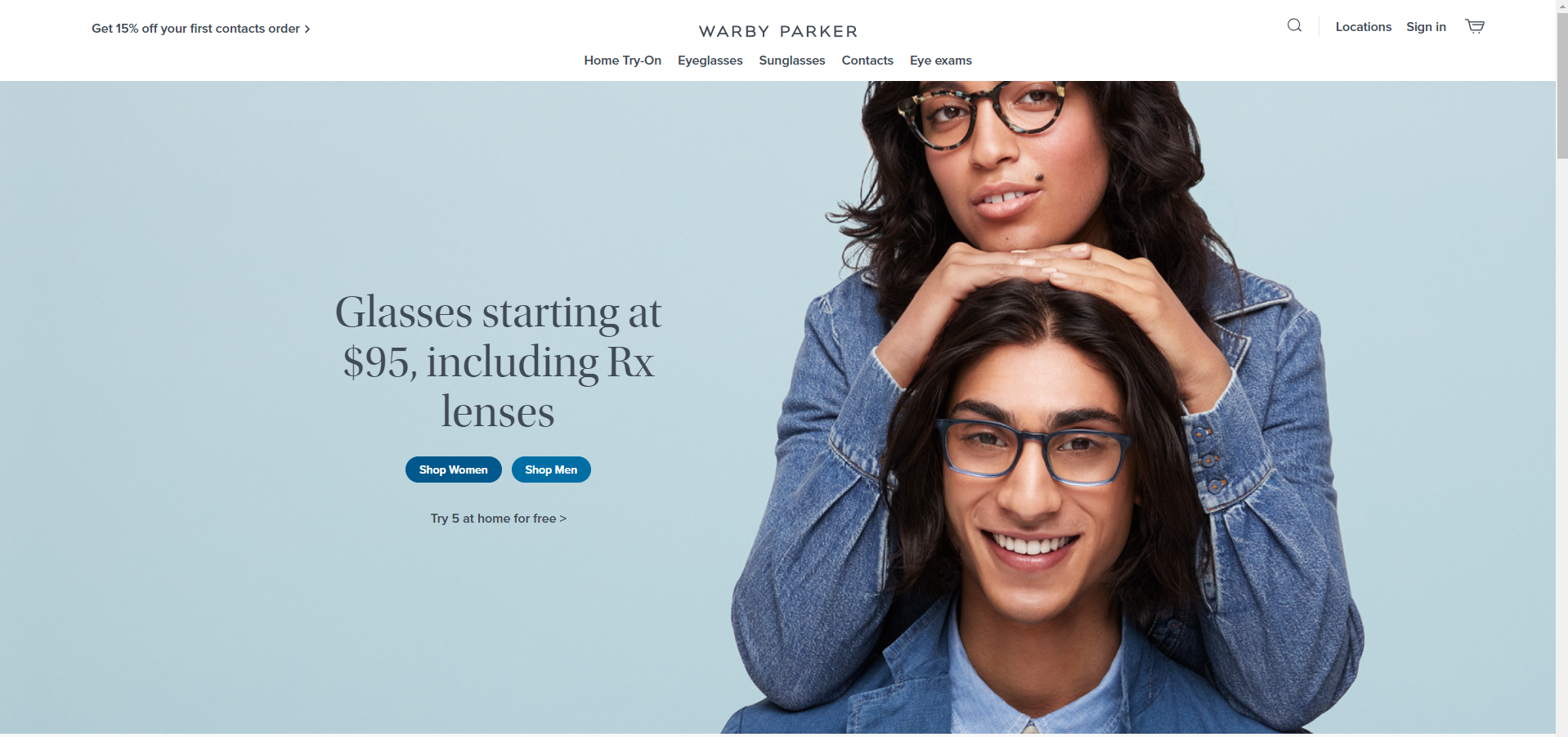 The online prescription glasses firm Warby Parker provides a model that sells frames for $95, significantly undercutting several market competitors.
Warby Parker was able to determine the optimal price for their product by basing it on popular perceptions of what was both affordable and of high quality.
By focusing on the product's public perception and price, Warby Parker could fulfil both of its primary objectives, appearing expensive while remaining inexpensive.
4. Hu
Hu is a dessert company that focuses on developing organic items that are free of many of the additives and substances found in conventional candy and chocolate.
Hu placed their products in big retail locations such as Whole Foods, Target, and Walmart.
By making their product accessible to the majority of shoppers and placing it in retail outlets, Hu enhanced brand recognition among consumers and sales.
5. The Lip Bar
The Lip Bar is a well-known vegan cosmetic brand that exploits influencer relationships and partnerships to sell its products to larger audiences.
The brand places women of colour at the centre of its marketing tactics and carefully selects partners that align with its goal.
By advertising the Lip Bar on appropriate channels, the brand can reach its target audience in locations where they spend time, such as on social media or influencer blogs.
Wrap Up- 5 Ps of Marketing In 2023
The 5 Ps of marketing allow you to keep your teams aligned and focused on the fundamental ideas that drive a successful marketing strategy. When you apply the 5 P's of marketing in your business, your teams will be more cohesive and cooperative because they will all work toward the same goal. Check out our blog post on content alignment techniques if you're interested in learning more about approaches to unite your teams.
There, you will discover everything there is to know about content alignment, what it means for your business, and the techniques required to achieve real content alignment in your organisation.
Quick Links: