As someone who has been on the internet for the better part of two decades, I've seen it grow and evolve before my very eyes.
From the days of the dial-up connections to fibre networks that provide gigabit Internet speeds, the internet has progressively become faster with time.
But even with relatively good internet speeds, we find web pages take ages to load up. That's probably due to the flash-based ads that they're hosting.
So to combat this move, Google disabled Flash support in Android since the days of ICS (4.0.4). Android officially doesn't support flash, and very soon Chrome browser will disable flash based ads as well.
So this seems to portray flash in a bad light. Seems like Adobe is the bad guy here who is making internet slow for everyone else. Well, that's only a part of the story!
Why is Everyone Shutting Down Flash Support?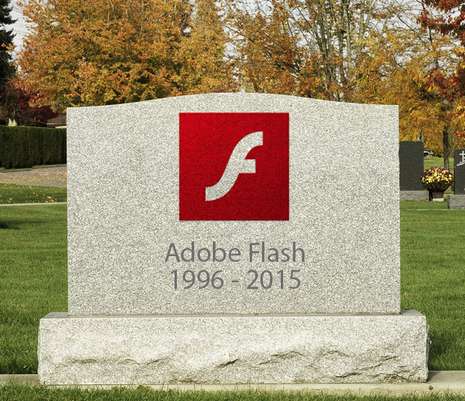 Flash had become incredibly popular in the late 90s, and it continued well into the 2000s. However, it was quite buggy and throughout the years have been the root cause of many security vulnerabilities.
Not only that, flash ads can be deceptively CPU intensive for being web-based and web pages running too much Flash content often slowed down machines considerably.
Despite all of this, Flash continued to grow. Many developers hated the software and in time, flash replacements like HTML5 were born. However, the
adoption rate remained slow as most of the internet seemed reluctant to let go of adobe's creation.
As time passed, though, major corporations began a move away from Flash to HTML5 based content thus leaving Flash to die a slow death.
In spite of all this, though, Flash continues to survive even in the present day. A fair number of video streamer still use Flash-based video players and if you want to access them through your Android phone; you'd be at a loss!
But fear not for we have a way out for you!
The Easiest Way to Get Adobe Flash Player for Android
Today we will show you the two easiest ways you can get adobe flash player for Android.
Although relatively simple, they do need a few things to be downloaded so you will need an active Internet connection. Don't fret though we will guide you through every step of the process starting with the pre-requisites.
#1. Installing Adobe Flash Player for Android using Dolphin Browser
Pre-Requisites
You will need to be on a device that supports the Play store or some other app store.
Downloads
Flash player apk can be downloaded from here.
Dolphin Browser can be found in this link.
Step 1
We will need to install an apk that is not from the Play store. To do so we need to tick on Unknown Sources.
We navigate to Settings>Security> Unknown Sources and tick the box!
Step 2
Next up you'll need the Flash apk, which is hosted by the good people at XDA-Developers. Google has removed the apk from the Play Store but you can download free adobe flash player for Android from the link in the downloads section.
Step 3
Once you have downloaded the apk into your computer, phone or tablet, and you'll find it in the Downloads folder or on the Desktop.
If you downloaded the file to your phone or tablet pull down the notification shade and tap on the notification icon that the Flash player file has been downloaded.
In the window that pops up click Install, then choose Done.
Step 4
Now we move onto the next piece in the puzzle a browser that has support for flash. Our browser of choice is Dolphin, and you can go ahead and download it from the Playstore link posted in the Downloads section!
Step 5
Once Dolphin browser has been downloaded and installed, open the app.
Navigate to the settings menu inside the app and ensure Dolphin Jetpack is enabled. Then scroll down and select Web Content.
In the next window check that the Flash Player option is set to Always On.
Step 6
Now it's done, and you can access all the Flash content that you want!
#2. Installing Adobe Flash Player for Android using Mozilla FireFox
Pre-Requisites and downloads remain pretty much the same. The only change is now we are installing FireFox.
Downloads
Get the Mozilla FireFox browser by clicking on this link.
Step 1
This method is very simple and perfect you need to first download the Adobe Flash player just like we did in Method 1.
Step 2
Once both the apps have been installed, we proceed with the process. We open Mozilla Firefox and click on the three horizontal lines at the top right corner of the screen.
Step 3
Once inside the settings menu of Firefox, we scroll down to Content and inside that we click on Plugins. Select the Enabled rather than 'Tap to play' option for optimum Flash experience.
Step 4
Congratulations! You can now experience flash content in Mozilla Firefox web browser. With that, we come to the end of this article!
Now that you know that you can download adobe flash player for android and appreciate its features via different browsers; go forth and enjoy all the flash content that you love. For more such interesting tech news, keep following us!
To read another article on how to access all websites on the Internet head on over to this article! If you have any other comments or suggestions, leave them in the comment box down below!