Watching something on a big screen is what we used televisions for, and we still do, but with so many technologies coming in today we have a lot of options on how we can watch other things on TV over us watching something that the TV served us then.
The world is moving towards mobile today, and it's going to be completely mobile in a span few years. Whatever we do today, we want to relate it to mobile and try it on a mobile.
Also learn to reset the Apple TV because sometimes Apple TV don't work the way they should work. That time, you may need to reset the Apple TV. Here is how to reset Apple TV.
This article will help you understand how to use Airplay on Mac; also, I will take you through the basics of how to set up Airplay on Mac, and what are the bare minimum requirements to use Airplay on Mac.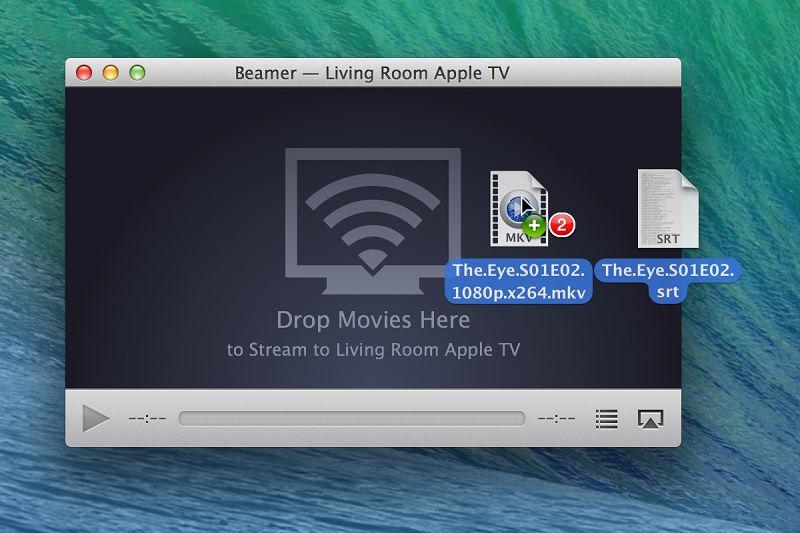 What Is Airplay?
Airplay is an Apple-developed technology, which enables the users to stream music, videos and photos on Airport Express.
What are the minimum requirements to use Airplay on Mac?
To know the minimum requirements, follow these steps:
Get to the Apple menu
Click on System Preferences
Select the Display option
Do not consider the Show Mirroring options in the menu bar when available
You will see the requirements there.
Once you have had a look at these requirements you also need to know the requirements on the Apple TV side.
The second generation or later Apple TV comes with the latest update of the Apple TV software.
You should also see the resource explaining to uninstalling the programs on Mac.
To mirror or stream your screen display or your desktop display, you will need to have one of these Mac computers with OS X Mountain Lion v10.8 or later:
Mac Mini (Mid 2011 or later)
MacBook (Early 2015 or later)
MacBook Air (Mid 2011 or later)
MacBook Pro (Early 2011 or later)
Mac Pro (Late 2013 or later)
These minimum requirements mentioned above basically help you fasten the process of connecting two devices without having to add another step of getting the passwords and to connect to the wireless networks (Wi-Fi networks).
Let's now go through how to setup Airplay
Setting up Airplay on Mac is a simple process of a few steps, which you might have to follow. The steps are as follows:
Go to the menu bar
Once you are on the menu bar, select the airplay option in the menu bar
You will have to choose your Apple TV
Make the choice of your Apple TV under the option "Connect to AirPlay Display."
When Mac is using Airplay display, the icon slowly turns blue.
Click on the extended desktop option or click on one of the mirroring options.
Airplay on Mac – How to Turn on Airplay on Mac?
Before you follow the steps discussed above, ensure the following things:
Your Apple device and the device on which you want to stream music or use Airplay should be connected to one network.
Check if you have the option Control Centre
Ensure that once you go to the Control Centre, the Airplay option appears.
If you want to play music or anything, which is in the music format, you will have to connect your iPhone or iPad to Airplay-enabled speakers.
If you want to stream video and photo, you will have to stream it on an Apple TV. To make this process easily understandable when you connect to the wireless network, you get the icons of those devices you would want to connect to.
If you want to mirror your full screen and if you want to stream images on the screen, ensure that the aspect ratios of the TV are set to the required settings.
Devices and gadgets tend to trouble you at some point in time, and it is essential to know what to do when you encounter a situation like this.
Especially when phones are heavily used, this problem crops up, and there have been cases when the Apple TV and Airplay are not working. Are you aware of what you can do if Apple TV airplay not working? So, you might be confused about which device you might have to put off when something like this happens.
Let's go through a few simple steps you might have to follow when Apple TV airplay not working.
The first option is you might try restarting the Apple TV, and you might also try putting off the Airplay and putting it on again to check if it is working.
Go to Airplay and check if it is configured properly
If the Apple TV airplay not working still, it means that they are not meeting the basic requirements of connecting with each other. In this case, you will have to go through the guidelines and check the firewall.
Steps to Follow to Check the Firewall
Go to the Apple menu
Click on the System Preferences option; you will be navigated to the next screen.
Select the Security and Privacy option.
Select the lock button
You will then have to provide your admin name and password
Select the Firewall option
If your option of incoming connections is selected, you will have to click on that and deselect all the incoming connections so that the path to connection is cleared
You will now have to click on "Automatically allow signed software to receive incoming connections."
Is Internet surfing getting slow on Mac? You are required to clean the cookies. Here is How to Clear Cookies on Mac?
Is it now easy to understand how to use Airplay on Mac? In this, we have mainly focused on the technical aspects of how to setup Airplay and use it. The end of the article will also help you resolve the problem if you are stuck somewhere for the privacy setting as the phones come with default settings. If you still have doubts, share your queries in the below 'comments' section, and we'll enlighten you about what's to be done to fix the problem.
In the next article, we will discuss the evolution of technology in Apple and why Apple chose to build something like Airplay. Stay tuned for regular updates about using Apple's latest gadgets.
In case, you would want to share your input or experience, do leave us your valuable comments in the comment section. Happy streaming, happy mirroring!