How to Assign Static IP Address in Windows 7, 8, 10 or XP? That's your problem? Well, it won't be anymore, because that's exactly what this article is about.
These last couple of days I've been writing quite a number of articles on IP addresses, which led me to uncover some facts even I was oblivious to.
Anyway before getting into the details of How to Change my IP Address in Simple Steps, let me just start from the basics.
What is a Static IP Address?
I know you already know the answer to this or else you wouldn't have been searching this on the internet at the first place. But still, let me humor you.
The "IP Address" as you might know is like your cell phone number on the internet, it's what identifies who you are, where you're located and other information as such.
It's assigned to you by the ISPs when you're registering for your connection, just like your cell phone number is assigned to you.
Now, most of the time people search on the internet about "changing" their IP address or hiding them at least, so as to hide their identity and any other illicit activity they might be doing on the internet.
But a static IP Address? It's completely the opposite of "hiding" or changing. Now the point is, the public IP address, the one that's normally visible to you keeps changing every time you connect to the internet.
It's like a dynamic address which might be a problem if you're managing a program or network which is "IP Concerned", meaning it requires a pre-defined IP to function.
A real-life scenario is, I'm security researched by passion, so when I try to get into someone's system I need my payload to connect back to me on a very specific IP address because that IP was set by me when delivering the payload, and hence I need a static IP.
Also if you're connecting to more than one computer from the same ISP it's better if you know which system is using which IP instead of powering up each machine manually and then checking the IP address of it.
So in simple English, a Static IP is exactly what the phrase means, it's an IP address that is static and doesn't change, simple as that.
So okay finally down to the section you've been waiting for, let's answer your question:- How to Change my IP Address for windows.
How to Change my IP Address for Windows:-
Now if you're looking forward to just "changing" your IP address, the simplest and fastest method (takes less than 30 seconds) I can recommend you is checking out our guide on How to Change the IP address in Less than 30 seconds!
I've written a detailed and illustrated guide on the same.
The other option is, using a VPN. There are tons of VPNs out there in the market, just download a free one or buy a premium VPN and you can change your IP addresses in seconds, and virtually be anywhere in the world.
Although let me make it clear that the first method, that's changing it in 30 seconds only "changes" your IP address, it doesn't hide your identity.
While using a VPN is essentially a method used if you're trying to hide your identity and location online.
A VPN will grant you a completely new server, a new location, and your real IP address would be masked, however, the above methods or the one I'm discussing in the next section merely grant you an alternative IP address from the same ISP.
Hence your real IP address or identity can still be tracked if needs arise.
Although, our primary goal for this article was something else, so let's get down to it.
How to Assign Static IP Address in Windows 7, 8, 10 or XP:-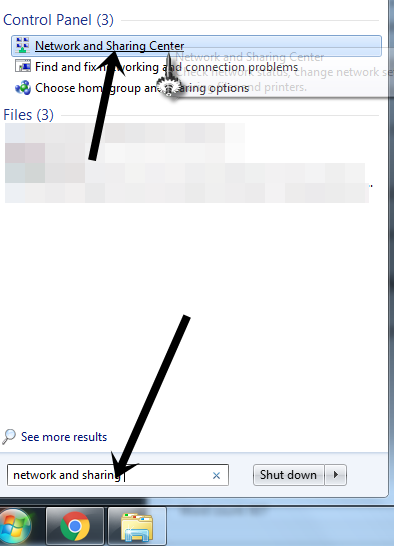 So in order to assign static IP to your system, you need to hit the start button and type "Network and Sharing" in the search box.

Now click on "Change Adapter settings" in the Network and sharing screen.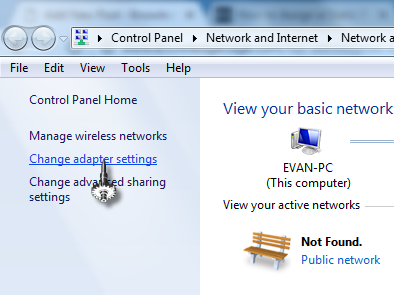 Then select your connection and select "properties".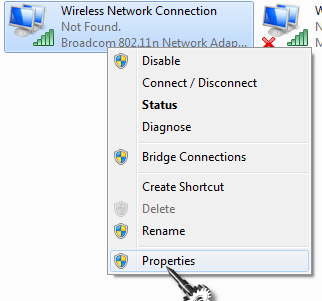 Select "Internet Protocol Version 4" from the list, and click on properties.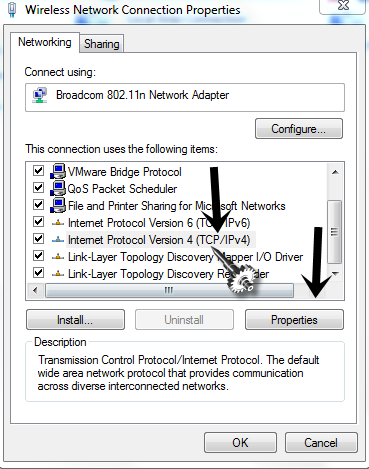 Now just select "Use the following IP address"  and enter your corresponding IP address, Subnet Mask, and default gateway. (These are different for every network so I can't specify them for you).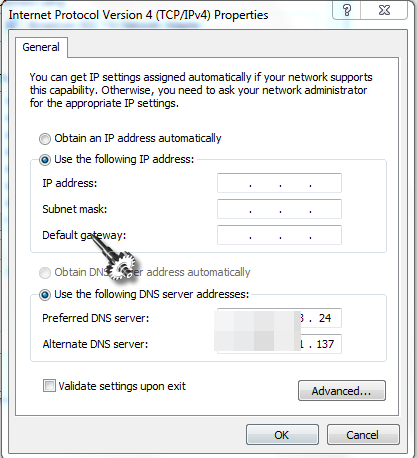 Also, make sure you've checked the "use the following DNS server addresses" radio box and enter your DNS server addresses there manually.
Done! That's all you had to do!
Now if you wish to, you can just go to Google and type "What is my IP Address" to verify that your IP address was changed successfully. (Yeah Google has a snippet for it now, pretty 21st century huh?)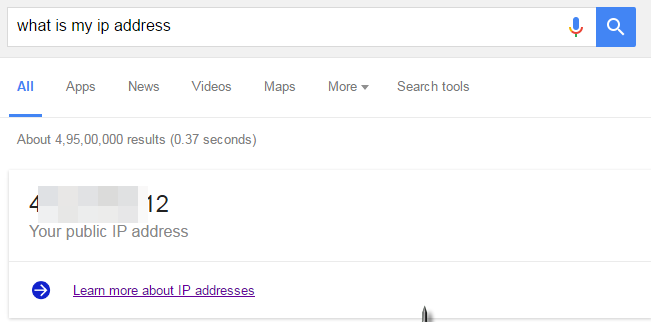 Final Words:-
So that was all I had on How to Assign Static IP Address in Windows 7, 8, 10 or XP. I'm pretty sure I made the steps clear and simple enough for you.
And the steps are the same for every OS out there, of course, the user-experience on Windows XP would be a bit different but the steps are essentially the same, you've to go to networks and sharing and change the properties of your connection in a nutshell regardless of your OS.
So I hope this piece helped, if you've got questions, doubts or even other methods to assign static IP to your system, I'd love to hear about them in the comments section.
And finally, if this piece helped, I'd love it if you guys share this piece around and help us get some eyeballs.