Are you a game lover and have plans to buy a laptop for the same?? No worries, today I'll you how to select the best gaming laptop! If you are also a college student, here is how to choose the best laptop for college student.
Unquestionably, the market is full of the latest gadgets. If you'll go out to buy the best cheap gaming laptop, you'll be provided with a vast variety of cheap laptops for gaming, making you confuse which one to buy until you have a clear picture of qualities a gaming laptop should possess.
Therefore, in order to clear your dilemma and to make you know how to buy good cheap gaming laptops, I've come up with this article.  If you are a gamer, you can't play heavy weighted games on the ordinary laptops!
So it is very important for you to know the qualities of the best gaming laptops. Because If the laptop is basically for the gaming purpose, it should be obtained with certain features to provide you the best gaming experience.
So what are the features to be considered when we go to buy a laptop, let's see!
How To Select Best Gaming Laptop
I'm describing a checklist of qualities to help you get a gaming laptop cheap(Under budget), affordable and useful. When you go out to buy the laptop for gaming, consider these qualities, not necessarily in the same order. Also get some information on how to check the laptop specs.
1. RAM
RAM plays a vital role for providing better performance. Anything less than 4 GB can make you experience the poor system performance. Games consume allot of the RAM space. To play the games hassle free on your new gaming laptop,  4GB of RAM is ok.
But if you are a true gamer, I' would recommend you to go for at least 8GB of RAM. Since the new games can demand higher RAM in the future. So in order to not compromise, consider at least 8GB of RAM.
But if you are in the budget, you can avoid this factor since RAM is something you upgrade later by yourself. So you can avoid this for the moment, but you have to have higher RAM to undergo smooth and fast laptop performance. If you facing trouble regarding RAM or you are feeling like RAM is not working properly, here is how to check Defective RAM.
2. Processor
The Processor is something you can't overlook while choosing a good gaming laptop. Processors are like a brain to a computer or laptop. The efficiency of brain, i.e., processor matters a lot in the overall performance of a laptop.
Most of the new models of the gaming laptop comes with either the latest gen processors from the Intel Core i5 and Intel Core i7 range. Both of them are considered good and fast.
For the extremely high performance, then try to go for a laptop with Intel Core i7 processor if you have no budget issue. But if you are on the budget, core i5 seems to fit your needs.
3. Graphics Card
Graphics card makes a big difference in your gaming experience. Without a good graphic card, you can't play games on your laptop in a good graphics quality. So the graphics card is something which should be taken care of.
If you were to buy a desktop, there were chances to use more than one Graphic cards to optimize the system performance. But in laptops, there is no such facility due to the space constraints. So while buying a gaming laptop carefully check the catalog and go for a good graphic card.
The new models of gaming laptops come equipped with GTX 970M and GTX 980M graphics cards which are the best choice. The later one is costlier comparatively, but it's more powerful than  GTX 970M.
4. Hard Drive
Storage matters a whole lot when you're gaming. Ideally, you would want to go for a large disk storage space as well as high read-write speeds. For the best performance, I'd suggest an NVME SSD coupled with a more traditional HDD for those large media and game files that you need to carry around.
For those on a budget, you can opt for a standard SSD and HDD combination and for the ultra-budget gamer, even a Hybrid Drive may serve you well.
5. Screen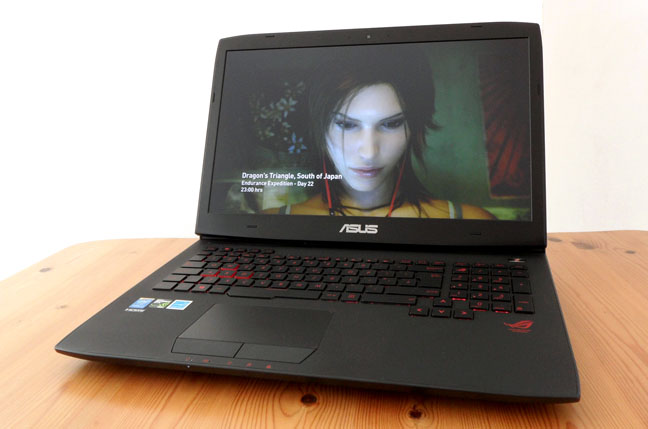 When it comes to screen size and technology, everyone has their own sense of choice. The bigger the screen size better would be the experience. But the major downfall of the bigger size is it makes the laptops un-portable which defeats the purpose of the laptop.
You can't carry bigger and heavier laptops, isn't it?? So it should be your individual choice that you want a bigger size or something you can carry along.
But before deciding anything,  do consider the fact that bigger screen consumes more battery. So, if you are comfortable with that, go for the bigger one!
Whichever screen size you go for, just make sure its backlit LED with a resolution of 1080p for the great user experience. Because for a game lover, a high-resolution screen with a high refresh rate is what matters most! You should also see how to clean a Laptop Screen.
6. Battery Life
If you are a player, you can't afford to lose your game advancements due to the sudden abandonment in the lack of the power backup. So, if the principal purpose of your laptop is gaming, consider buying a laptop with good battery backup. So that you can enjoy the game to the fullest without any hassle!
7. Warranty
Yet another important quality for your new laptop. If we are investing money, why not to take full advantage of it?? Most of the laptop comes with a Warranty and Guaranty of 1 year at the minimum.
And most of the time any new machine never give up within a year. So try to get a laptop with a warranty and guaranty of at least two years.
8. Other qualities
To buy the best gaming laptop, we should consider other qualities too. For example, the accessories coming along with the laptop, the sound quality, and layout of the keyboard. If you are a serious gamer and have come here to check the qualities of the best gaming laptop, I'm sure you know how important is the keyboard layout to play games.
A keyboard without a number pad doesn't seem a good choice. For the perfect gaming experience, everything matters! Also, a clean Keyboard will work efficiently than a dirty dusty keyboard. Here is how to clean Laptop Keyboard.
So, how did you like our article?? Did you get the picture of your dream gaming laptop?? Because unless you know what you want, you can't get the best.
There are a number of brands available out there which offers the best products. Every brand has a different set of features to offer. It is you, who has to decide what to buy and what not. I hope my this guide will help you to get the best one for you.
Do let me know what qualities do you want to see in your laptop?? Also, if you liked the guide, consider sharing it on your social mediums.
For any doubt or quarries, comment below. We are just a click away!