In the ever-changing world of academic writing, plagiarism is a wide-spread issue. With an overwhelming amount of information available instantaneously, it has become increasingly difficult to ensure that all content is original and unique.
With the introduction of technology, however, online tools have stepped up to help combat these issues through plagiarism detection services.
If you are looking for reliable resources for your 2023 written pursuits, here is our list of the best free and premium plagiarism checker tools that should be on your radar this year!
3 Best Plagiarism Checker
1. Grammarly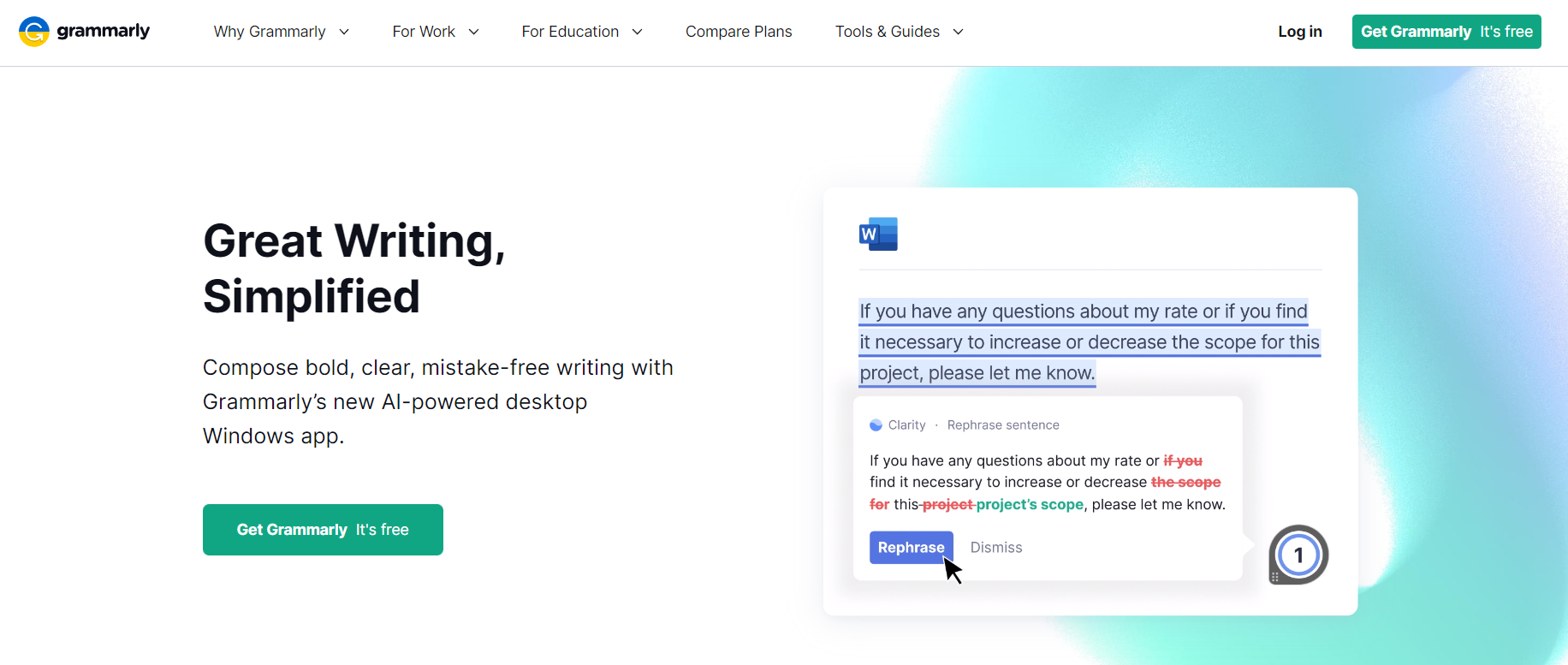 Grammarly is an innovative online tool that helps users identify and correct writing errors and improve their grammar, spelling, and punctuation.
This powerful program can be used for everything from improving academic papers to detecting plagiarism. It has become a staple for students, writers, freelancers, and professionals alike who want to ensure their writing is flawless.
Grammarly was founded in 2009 by two Ukrainian entrepreneurs, Alex Shevchenko and Max Lytvyn. It quickly grew into one of the most popular online editing tools on the market with over 20 million users worldwide.
Grammarly operates on three simple principles: accuracy, speed, and flexibility. The software uses advanced algorithms to identify spelling errors, typos, punctuation mistakes, incorrect verb tenses, use of passive voice, misused words or phrases, run-on sentences and much more.
The platform also provides users with helpful feedback on their work that can help them improve overall writing skills while gaining a better understanding of grammar rules.
Grammarly's unique features include a plagiarism checker which automatically flags passages that have been copied without attribution or permission from another source; a custom dictionary feature that allows users to add words or phrases to the system's internal dictionary.
A style guide for those who wish to adhere to certain formatting conventions; an audio mode that reads back the text aloud; an active chat support team available 24/7; and various other options designed to meet the specific needs of its customers.
In addition to its flagship web-based product, Grammarly also offers browser extensions for Chrome as well as standalone apps for macOS and Windows 10 devices.
The company recently launched an enterprise edition for business teams with collaborative editing capabilities along with additional features such as advanced reporting tools and automated workflow management.
For those looking for a comprehensive solution to enhance their written English skillsets without having to invest too much time or money in traditional learning formats such as classes or books – Grammarly is certainly worth considering.
With its top-notch accuracy levels even in complex scenarios such as identifying contextually appropriate synonyms or evaluating sentence nuances; accompanied by feedback-driven insights at each step – this innovative tool is sure to keep you ahead of the game!
2. CopyScape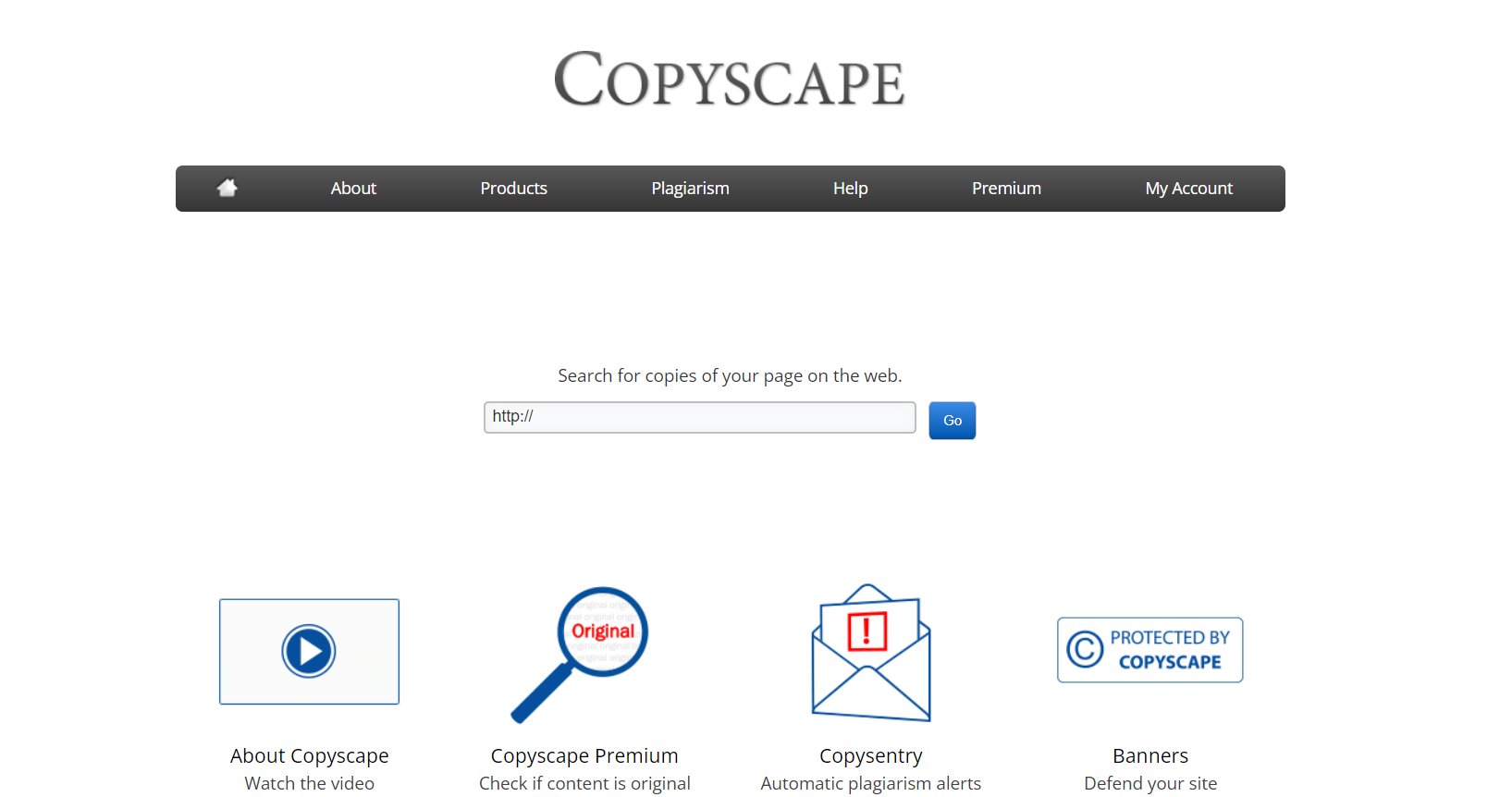 CopyScape is a powerful plagiarism checker and detection tool that helps writers, researchers, academics, professionals and even students to ensure that their work is original. It is an invaluable resource in the fight against plagiarism.
CopyScape uses sophisticated artificial intelligence algorithms to compare text with documents from billions of webpages, books, magazines and other sources across the internet.
The advanced algorithms allow for a comprehensive analysis of any given text for potential similarities or verbatim copying from other sources.
If a match is found, CopyScape identifies the source material directly within the document or article being checked. This makes it easy to verify whether a potential infringement has occurred or not.
Additionally, CopyScape helps identify potential copyright issues which may arise if any third-party content has been used without permission or attribution.
In addition to its anti-plagiarism capabilities, CopyScape also offers a suite of helpful features that can be used to improve one's writing style and accuracy such as automated spelling corrections, automatic grammar checks and suggestions on how to improve sentence structure and syntax.
It also includes various tools geared towards SEO optimization such as tag clouds and meta tags which can help boost content visibility in search engine rankings when properly implemented.
At present, CopyScape offers both free and paid versions of their software with additional features available in the paid version such as detailed reports on potentially copied material as well as more advanced options like multiple document scanning and custom filtering options.
That said, the free version of CopyScape has proven to be more than capable of catching most cases of copied content when employed correctly by users who are aware of what they are looking for.
3. ProWritingAid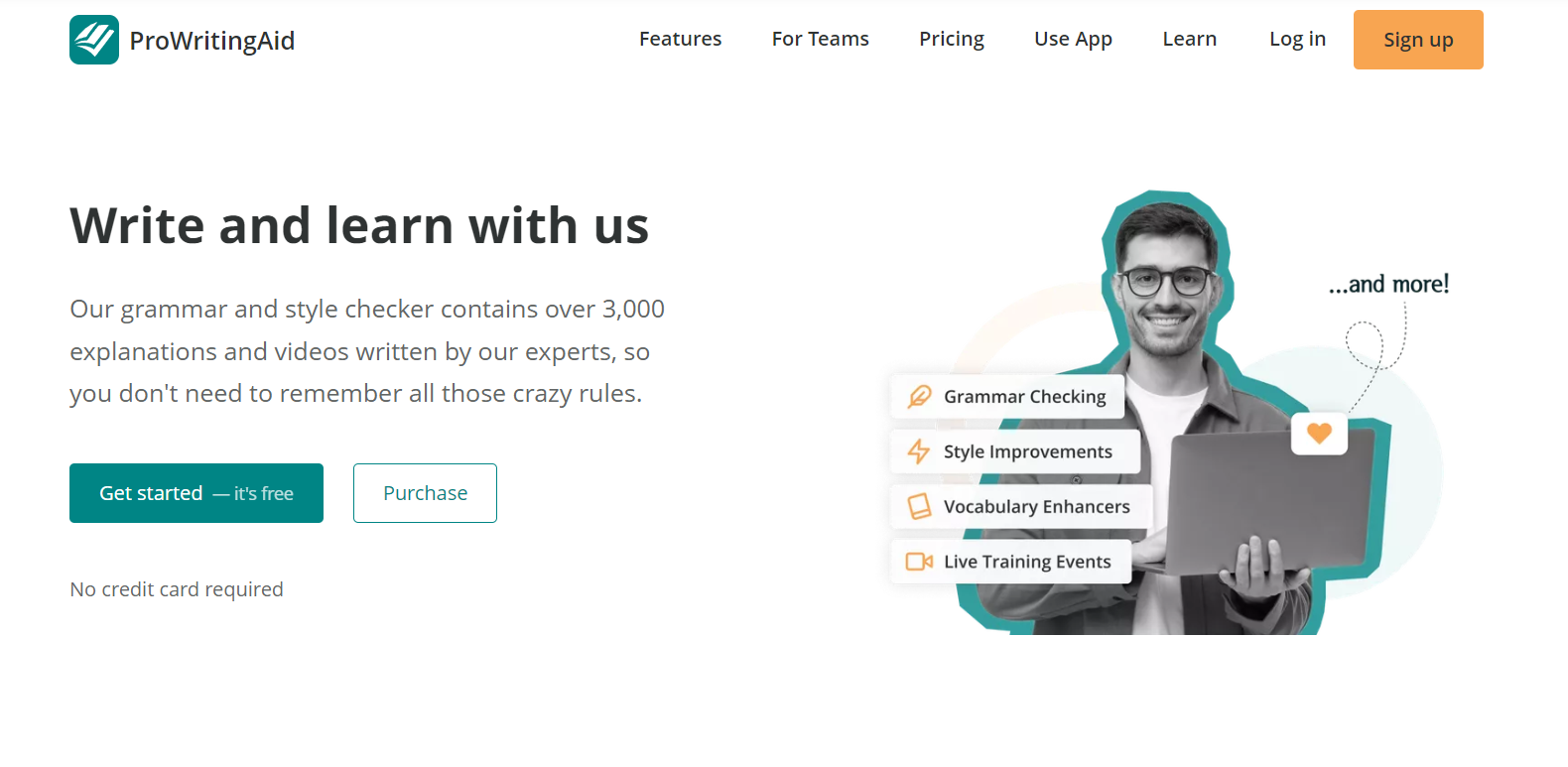 Plagiarism is a major problem that can have serious repercussions on the academic and professional worlds. ProWritingAid is an online software tool designed to help users detect potential plagiarism in their written work, as well as provide assistance with grammar, spelling, style and more.
It is an invaluable resource for anyone looking to make sure their written work remains original, unique and free from plagiarism.
ProWritingAid offers a comprehensive set of features that are tailored to address the needs of both students and professionals alike. Its plagiarism checker scans submitted documents for any potential matches against millions of sources on the web, including content databases and open-access websites. It also uses advanced algorithms to detect phrases or sentences that might have been copied from other sources without proper attribution.
In addition, ProWritingAid can be used to help improve your writing skills by providing feedback on several key aspects such as grammar, spelling, punctuation and readability.
The software's algorithms scan written text for common errors such as misused words or incorrect tense usage, highlighting them within the document so they can be quickly corrected.
ProWritingAid also has built-in analytics tools which display reports on your writing style along with tips on how it can be improved over time.
In addition to its powerful editing features, ProWritingAid also provides access to a sizable library of resources including articles on writing techniques and strategies, tutorials on using the program's features more effectively and much more.
This makes it easier for users to develop strong writing habits while making sure their work remains unique and original at all times.
One thing users should take into consideration when using ProWritingAid is that some of its features may only detect certain types of plagiarized material due to the wide range of content available online today.
For this reason it's important for users to review their documents carefully after running them through the software in order to ensure no potential violations occur before submitting their work for publication or assessment purposes.
Overall ProWritingAid is a great tool that allows users to easily check their documents for potential plagiarism while also helping them become better writers through its comprehensive feedback system.
Quick Links
Conclusion: 3 Best Plagiarism Checker Try In 2023 Best New Guide
With the increase in academic dishonesty, it is more important than ever to use a plagiarism checker. The best plagiarism checkers will help you avoid accidentally committing plagiarism and ensure that your work is original.
Try one of these plagiarism checkers today to get started ensuring the originality of your work!