If you're like most bloggers, you're always looking for new content ideas. You may also be looking for ways to improve your blog writing skills.
There's no doubt that podcasts can be a great source of both information and inspiration. In this post, we'll share the best podcasts for bloggers.
Whether you're just starting out or you've been blogging for years, there's something for everyone on this list. So, without further ado, let's get started!
INSPIRING PODCASTS FOR BLOGGERS
There are a growing number of amazing podcasts out there that can help bloggers up their game. Here are just a few of our favorites:
The Creative Penn Podcast
Hosted by Joanna Penn, this podcast is all about helping writers and artists make a living from their creativity. Penn offers tons of great tips and advice on everything from marketing to mindset, and her episodes are always chock-full of useful information.
ProBlogger Podcast
If you're looking to take your blog to the next level, then you need to check out Darren Rowse's ProBlogger Podcast. Rowse is a blogging expert with years of experience under his belt, and in his podcast, he shares tips, tricks, and techniques for creating a successful blog.
Making It Happen with Mara Schiavocampo
Podcaster and journalist Mara Schiavocampo chats with inspiring entrepreneurs and creatives about how they turned their passions into successful businesses. If you're looking for some motivation and inspiration, this is the podcast for you.
The Tim Ferriss Show
Tim Ferriss is something of a self-help guru, and his show is all about helping people achieve success in all areas of their lives. Ferriss interviews top performers from a variety of industries and then deconstructs their success secrets so that listeners can apply them to their own lives.
The School of Greatness with Lewis Howes
Former pro football player turned lifestyle entrepreneur Lewis Howes hosts this podcast all about achieving greatness in every area of your life. Howes interviews top experts in business, health, relationships, and more, and offers up actionable advice on how to live a better life.
BEST PODCASTS FOR BLOGGERS
SMART PASSIVE INCOME FROM PAT FLYNN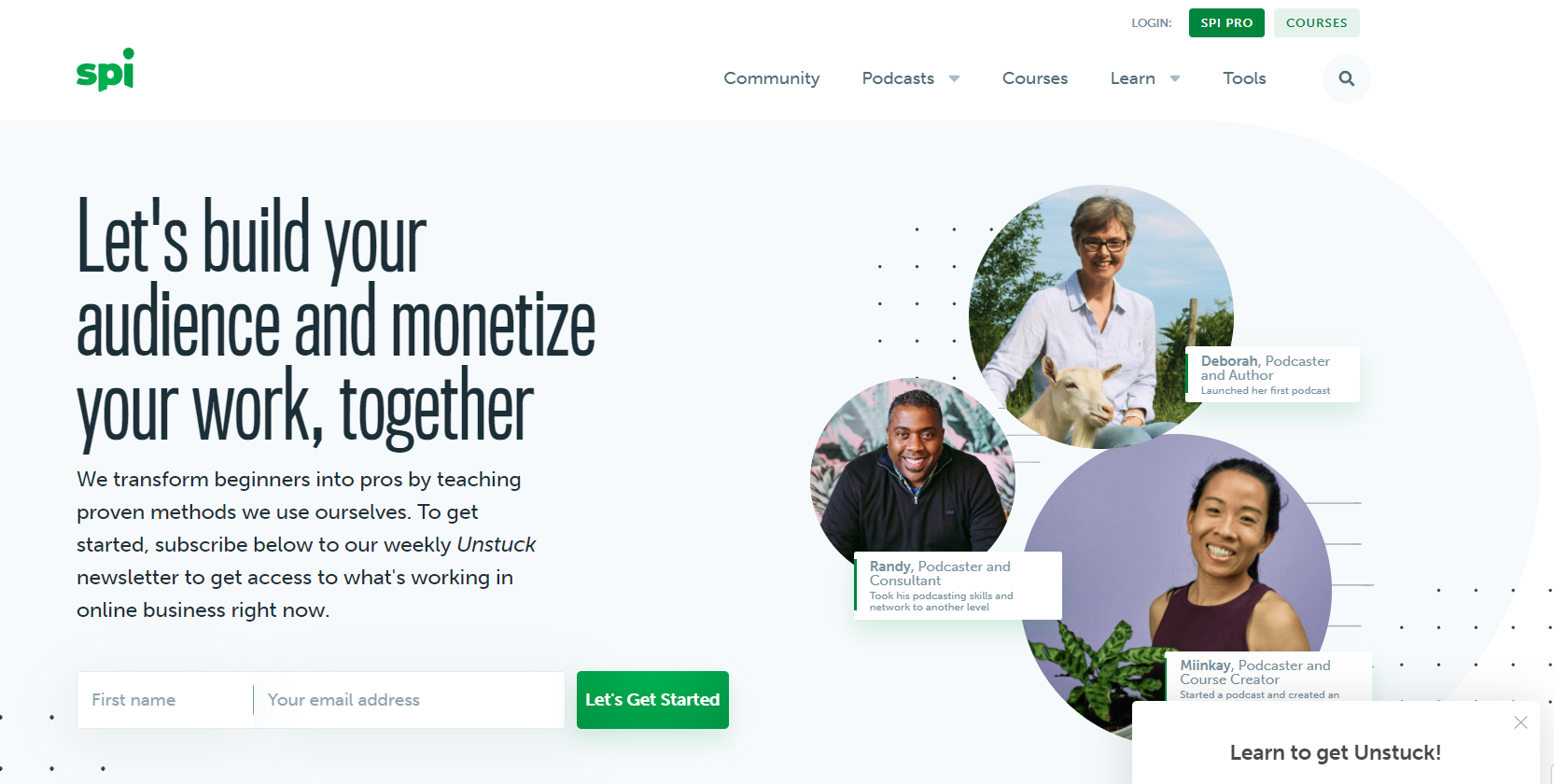 There are a lot of ways to make money online. You can start a business, sell things on eBay, or become a freelance writer. However, one of the best and most reliable ways to make money online is through passive income.
Passive income is money that you earn without having to work for it. It comes from sources like rental income, royalties, and stock dividends.
One of the best ways to create passive income is through real estate investing. You can buy a property, rent it out, and let the rent payments flow in passively.
Another great way to create passive income is through dividend stocks. You can invest in high-quality dividend stocks and let the dividends flow in passively.
However, one of the best ways to create passive income is through affiliate marketing. Affiliate marketing is when you promote other people's products and services and earn a commission for every sale that you make.
Affiliate marketing can be a great way to make money online because it doesn't require any upfront investment or special skills. You simply need a website or blog and the willingness to promote other people's products.
One of the best ways to get started with affiliate marketing is through Pat Flynn's Smart Passive Income Podcast. Pat Flynn is an online entrepreneur who has made millions of dollars through affiliate marketing and other online ventures.
He knows what he's talking about and he can help you start generating passive income through affiliate marketing.
So if you're looking for a way to make money online that doesn't require any investment or special skills, then affiliate marketing through Pat Flynn's Smart Passive Income Podcast is a great way to go.
JUST KEEP BLOGGING FROM KIM ANDERSON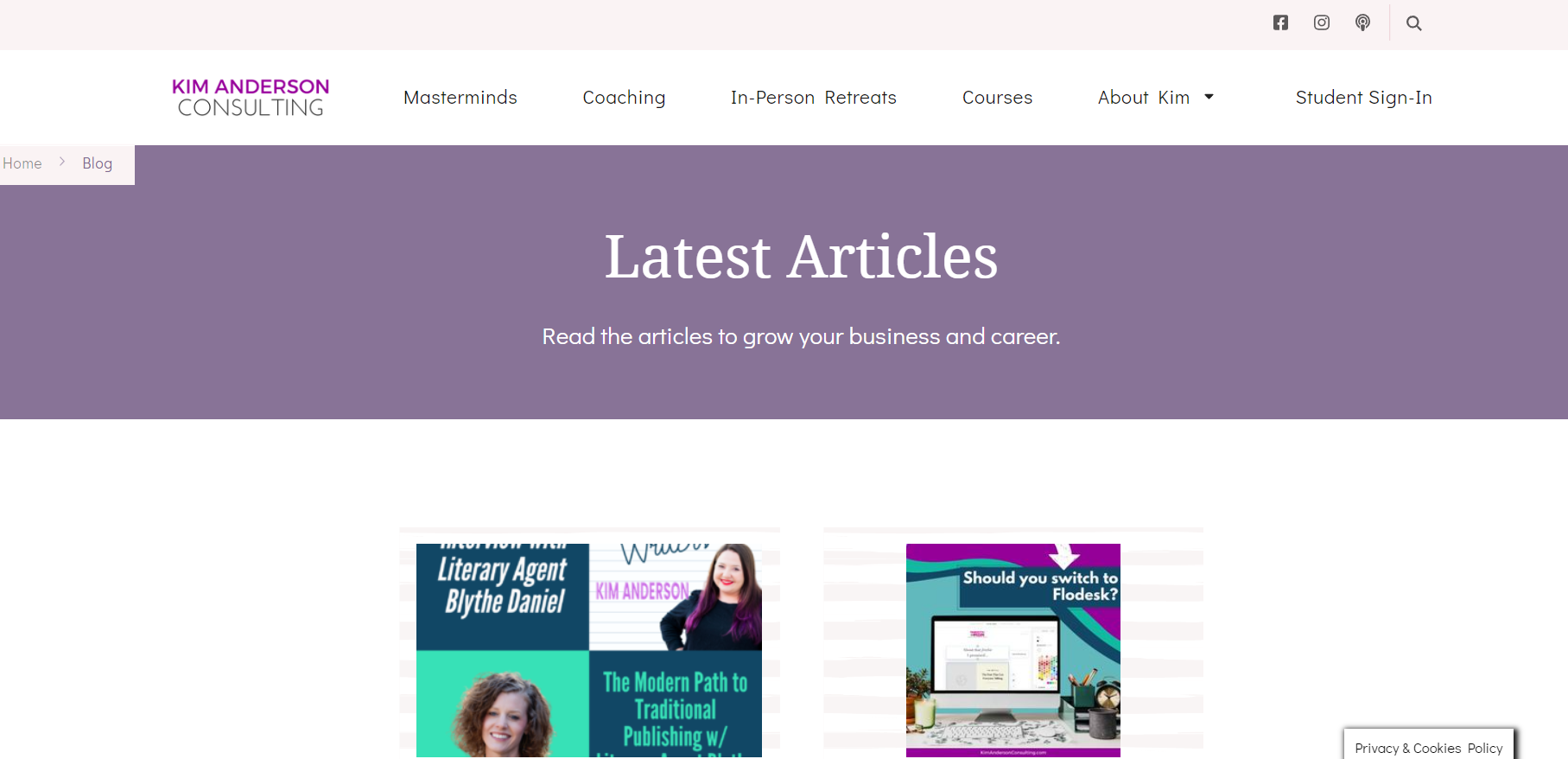 In a world full of social media, it can be hard to stand out. But Kim Anderson has found a way.
Since 2012, Anderson has been blogging about her life as a mother and artist. And her blog is one of the most popular on the web.
"I just try to keep it real and honest," Anderson says. "People appreciate that."
Anderson's blog is a great resource for parents who want to learn more about art, and it's also a great place for artists to share their work.
"The best part is the feedback I've received from readers," Anderson says. "It's really humbling."
If you're looking for a great blog to read, be sure to check out Kim Anderson's blog. You won't be disappointed!
HERPAPERROUTE PODCAST FROM CHELSEA CLARKE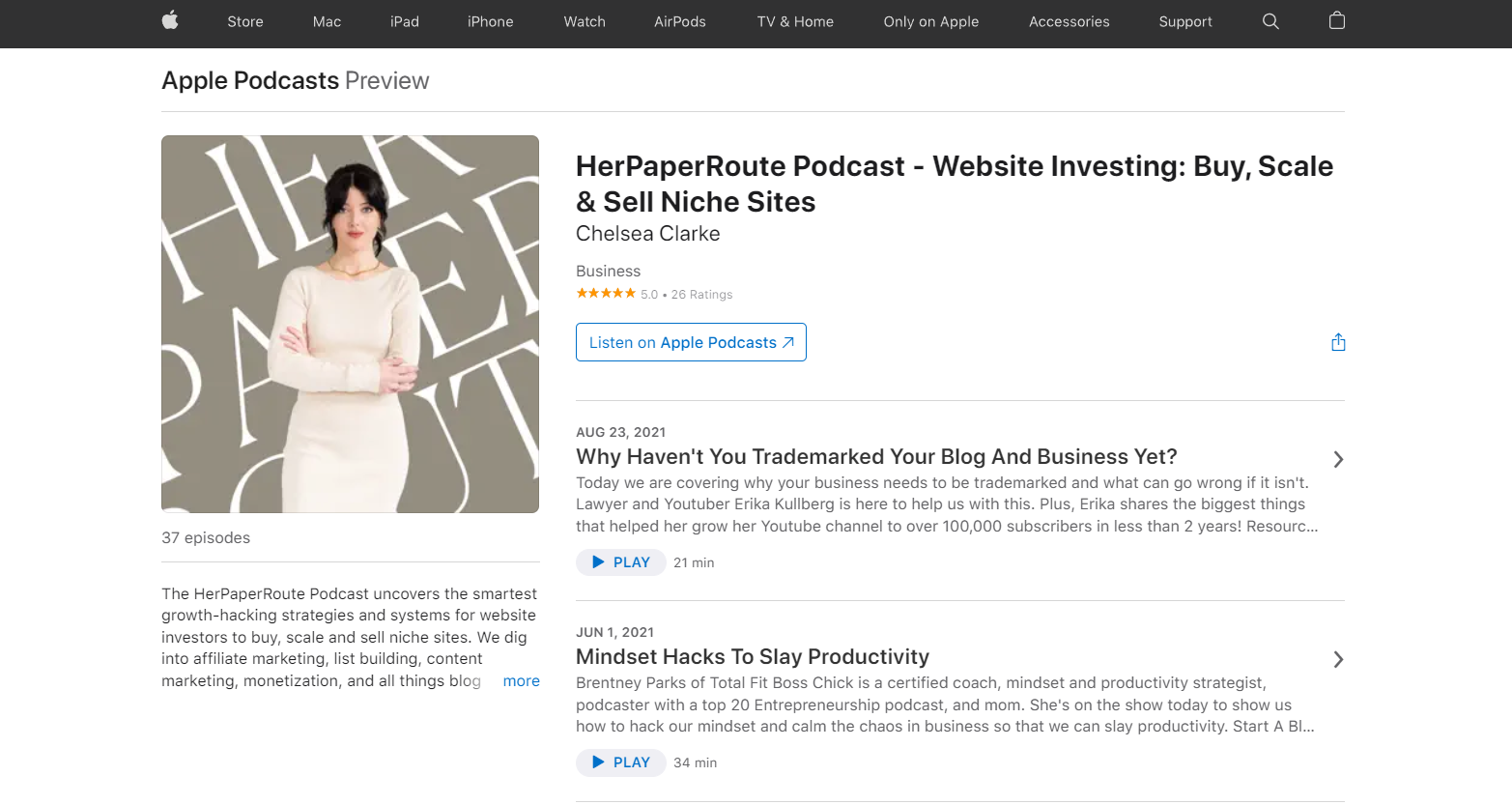 On January 17, 2018, Chelsea Clarke, host of the Her Paper Route podcast released a new episode featuring an interview with Shannon L. A. Kerr, author of "The Art of Gathering: How We Meet and Why It Matters." 
Clarke is a self-proclaimed bibliophile, and her interest in the topic of conversation comes through in her questioning. Kerr covers topics such as why we meet, the different types of gatherings, and how to make gatherings more meaningful. Kerr's book is based on five years of research, and it provides readers with a wealth of knowledge on the topic of gathering. 
What I found most interesting about this episode was Clarke's discussion of how to make gatherings more meaningful. She asked Kerr how we can create an environment where everyone feels comfortable sharing their thoughts and experiences.
Kerr provided some great tips, such as making sure there is an equal distribution of power within the group and creating a safe space for people to share. 
If you're looking for some interesting reading material or want to learn how to make your gatherings more meaningful, I recommend checking out "The Art of Gathering: How We Meet and Why It Matters." And be sure to check out Chelsea Clarke's Her Paper Route podcast for more great interviews like this one.
PROBLOGGER PODCAST FROM DARREN ROWSE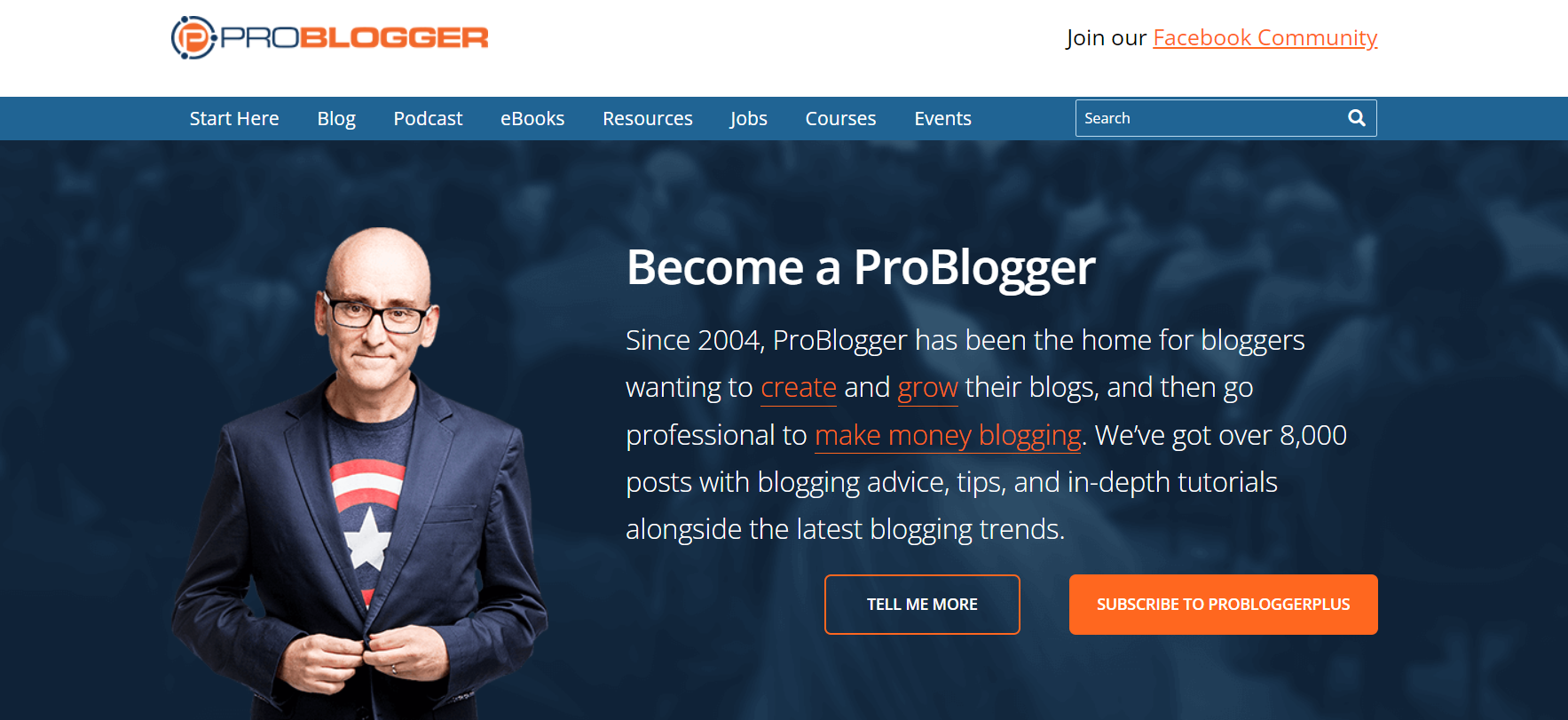 Darren Rowse, founder of problogger.net, is someone who knows a lot about blogging. His podcast, also called ProBlogger, is a weekly show that covers everything from how to start a blog to making money from blogging.
The ProBlogger podcasts is one of the longest-running podcasts on iTunes, and it's been downloaded over 10 million times. Darren interviews top bloggers and online entrepreneurs each week, and provides actionable advice that you can use to improve your own blog.
If you're looking to learn more about blogging, or if you want to improve your skills, then the ProBlogger podcast is definitely worth checking out.
SIMPLE PIN PODCAST FROM KATE AHL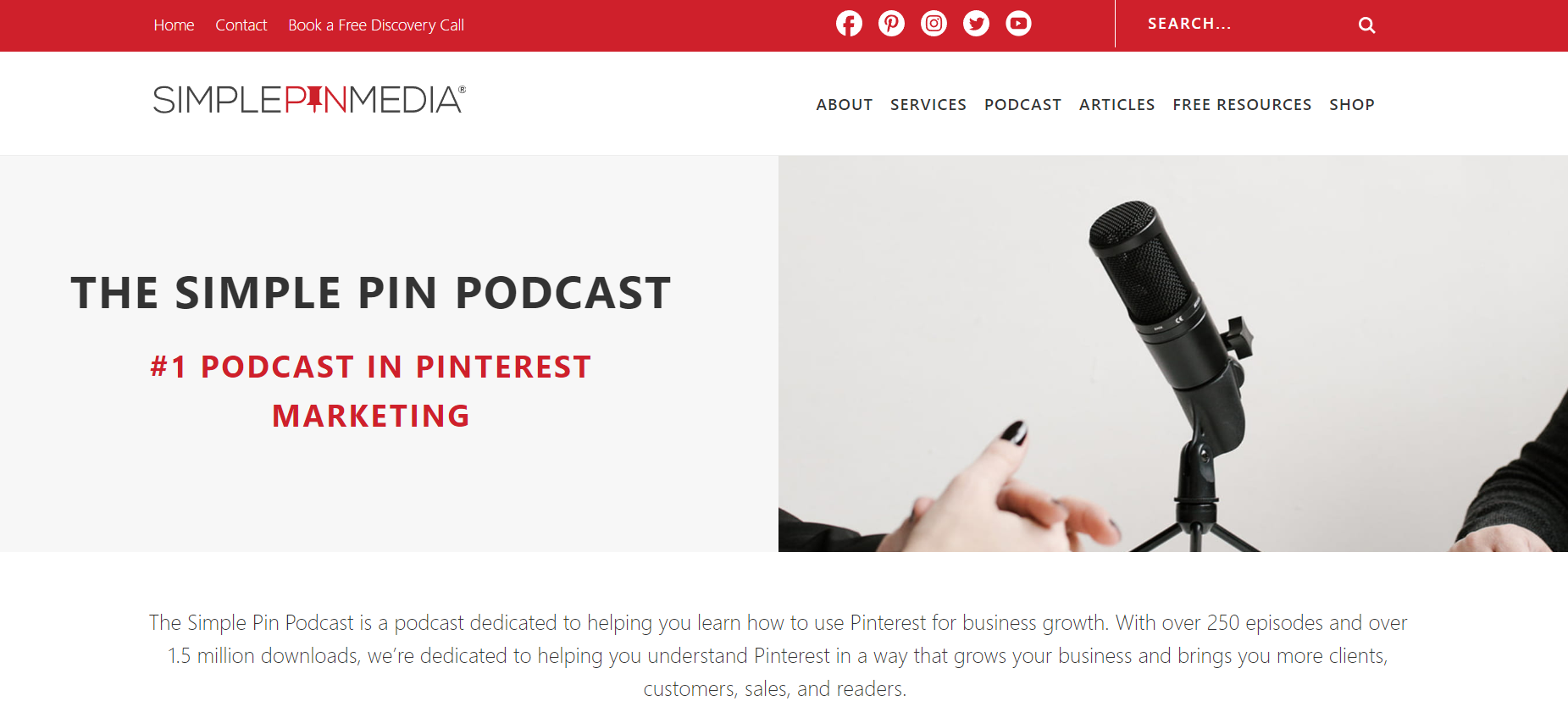 If you are not familiar with podcasts, a podcast is essentially a radio show that you can listen to on demand. Kate Ahl is the founder of Simple Pin Media, a Pinterest management and strategy company. She started her own podcast to help people learn how to use Pinterest to grow their businesses.
The Simple Pin Podcasts is a great resource for anyone looking to learn more about Pinterest or online marketing in general. Kate covers a wide range of topics, from basic tips for beginners to advanced strategies for experienced users.
The podcast is released on a weekly basis, and each episode is around 30 minutes long. In addition to the audio version, the podcast also has a corresponding blog post with additional information and resources.
If you're looking to improve your business's online presence, the Simple Pin Podcast is a great place to start.
Quick Links
Conclusion: 5 Best Podcasts For Bloggers: Must Read For Beginners 2023
So, if you're looking for some fantastic podcast content to help inspire and educate your blogging efforts, look no further! We've compiled a great list of shows that will give you the tips and tricks you need to take your blog up a notch.
And be sure to check back often; we'll continue to update this list as new and awesome podcasts come out. Thanks for tuning in, bloggers! Now go forth and create amazing content.