With every new update Facebook is becoming a better place to connect to people, isn't it? Although the process and answer to How to Block Messages Without blocking Profile on Facebook isn't anything new.
Meaning to say it has been on the network for a long enough time, but it hasn't gained as much exposure as it's other features! So yeah if you've ever wondered How to block people from sending messages to your inbox, then you're at the right place.
What this basically does is it blocks the "messages" only, and not the whole of the profile. So both of you can still checkout each others profiles and other data.  The only thing that you aren't able to do is message each other. This one comes in handy when you don't want to get irritated at a particular moment.
Or maybe you don't want to receive inbox messages but aren't planning on blocking the person's Facebook profile from yours forever. So yeah, in that case, you can Block a friend from sending me private messages without blocking in general. But you can block the person on Whatsapp.
How to Block Messages Without Blocking Profile on Facebook:-
so in order to block Facebook "messages" without blocking the profiles, all you have to do is..
Click on the name of the person for whom you want to block the messages in the chatbox.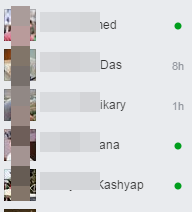 Then you need to click on the "gear" icon that's for the Options of the chatbox.

And then finally just click on Block Messages button!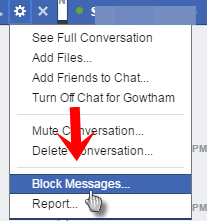 This would block the persons messages for your profile.
How to Unblock Messages:-
Yeah, it's not fair if I show you How to Block Messages Without blocking Profile on Facebook, but skip the unblocking part, right?
Because everything is temporary, you're bound to unblock that person today or tomorrow, and that's when you're going to need these steps. You can also turn off the notification on Facebook from specific person.
So here's what you have to do to unblock a person's messages from your Facebook profile.
Go to your Settings page by clicking the "down-arrow" on your homepage, and then clicking on Settings.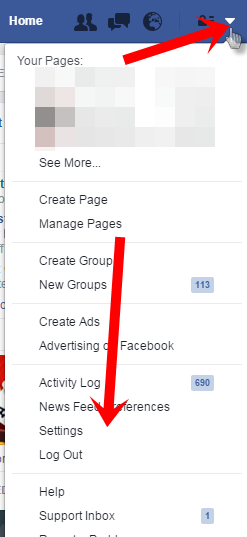 Then you need to click on the blocking tab,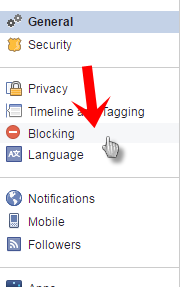 And then you'd see a page with lot's of blocking options. That's where you find the "block messages" section. This section is where all the people whose messages you've blocked appears. Just click on the "unblock" button right next to their names.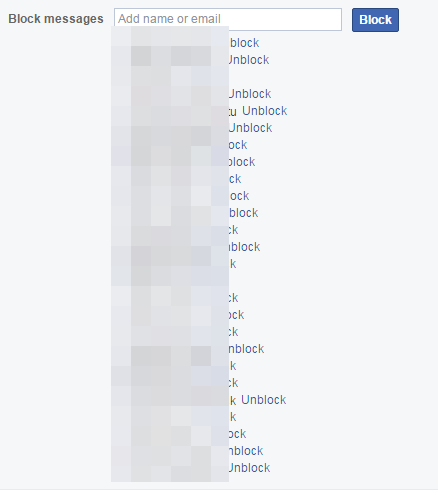 Done! Now the persons' messages are unblocked and you guys can resume your normal chit-chats as usual.
Method #2 to Block Messages on Facebook:-
So in case the first method is too simple or short for you, here's the longer, traditional and native method to do the same job.
This process too does the same thing, the only thing is it's the old-fashioned way, involving couple more clicks and pages .
But anyway,  proceed as explained in the above section, and again click on the "Blocking" tab as explained in the above section.
Once you click on it, find "block messages" section on the page.

Type in the name of the person manually for whom you want to block messages on Facebook.

done!
The person would be blocked from sending you messages until and unless you unblock them.
Consequences of Blocking Messages on Facebook:-
If you're asking "Can I block someone in messenger without blocking them" the answer is yes as you might have guessed by now.
But it's only fair of me to make you aware of the consequences of doing so. I mean when you block someone's messages, what exactly would be happening because there might be some results you didn't expect or want apart from the messages being blocked.
So well yeah here's what you're looking at by blocking Facebook messages:-
They're barred from sending any kind of private text to you. This goes both for Facebook messenger and the computer version.
Neither can you send them a message from one side. So blocking? Well it's mutual.
Entering a group where the other person also is a member, you'll be notified about the other person. If you choose to continue, you would be able to see their messages. There's no way to be in a group chat, and not see the messages of a blocked person.
Your timeline activities are intact. Meaning you can visit their timelines, and they can visit yours. The only thing that's blocked is "private messages".
Both of you can also comment /like/ share each other posts and pictures. In short nothing else on the timeline gets affected.
Over to You:-
So that was it folks, on How to Block Messages Without blocking Profile on Facebook. There's no rocket science to it as such.
All you've to do is, either click on the chatbox > gear icon > Block messages. (This is the shorter, simpler method to do so!.) 
Or maybe you can go to Your Settings > Blocking > Block Messages > Enter Name. In both the cases the results and consequences, effects are the same there's no partiality. Even if that is not satisfactory to you, you can report the person to Facebook.
The only difference is that in the first method you can choose the person's name directly and then block him from the chatbox, while in the latter method you've to manually enter the name of the person to block him from sending you messages.
If you've got any questions or doubts, you're always welcome in the comment box. Ofcourse if you get stuck somewhere or are unable to unblock your fellow mate, you can leave a comment in that case too! Just in case, you wanted to block emails on Gmail.
And ofcourse, if this piece solved your problem, I wouldn't mind you hitting the share button.