Today, in this busy schedule, there is no need to pile up your desks with loads of business cards. Gone are the days when businesses had to save the plethora of visiting cards they got every day and keep them safely so that they could dig through the contacts when needed.
The days are advanced now and technology has come up with a sway of multiple processes that can make our lives easier. A business card scanner can do the task for you.
A business card scanner helps you to scrutinize, organize, and manage all information into digitally transcribed contacts. It helps you to save and preserve an unbelievable volume of business cards safely at a secure location with the help of a very light software application.
All the contacts will be at your fingertips as you wish – whether on your mobile or on your computer.
Whether you are a businessman or a client to multiple businesses, this card scanner will help you in every aspect to store market information and details about various contact points of numerous businesses in your operating market.
Having a business card scanner to save digital versions of the business cards is a great way for businesses as it takes away the burden of having to save the paper cards safely.
And when needed, searching through the pile of physical business cards is a real pain as you have to manually scan hundreds or probably thousands of cards to find what you need. Business card scanners take away this pain and make it easy to find the scanned versions of the digital cards within a few seconds.
Today, there are enormous ways that can help you transfer all sorts of custom business card details on to the database; there are many applications developed, which can do the task for you.
Now, let us have a glance at some of the generic steps that can help you understand the process. Most of the cards undergo a certain process before being captured.
This post will enlighten you about the most important factors and steps that you must keep in mind during the process of going through the scanning process.
Steps on How to Use Business Card Scanner
Step 1
First of all, analyze the compatibility of various business card scanners. Some scanners are already embedded with the applications, while most of the other scanners are required to be connected to Lotus Notes or Microsoft Outlook.
Today, in the era of media advancement, businesses are looking forward to building their best business cards in order to leave an impression that magnetizes the customers later by viewing an attractive card.
Moreover, it is recommended to all the business owners that in spite of spending so much on printing, they must also concentrate on bar code printing that can be easily scanned and the data can be preserved with the customers for future use.
Step 2
It's advised to buy a business card scanner relevant to your business needs. You can purchase a dedicated card scanner from any retail store that sells business equipment and solutions.
The mobile phone is also one of the vital devices that can be very productively utilized as a business card scanner. In such cases, you can download any business card scanner app or buy it.
But as a business person, you should be particular while selecting ideal business card templates that can be easily scanned by mobile and other scanning gadgets.
Step 3
Now, it's time to download a mobile business card and scanner app so that you can go ahead with the real action. Most of the applications run a wizard that will help you to carry on with the installation process by the setup file available within the application files.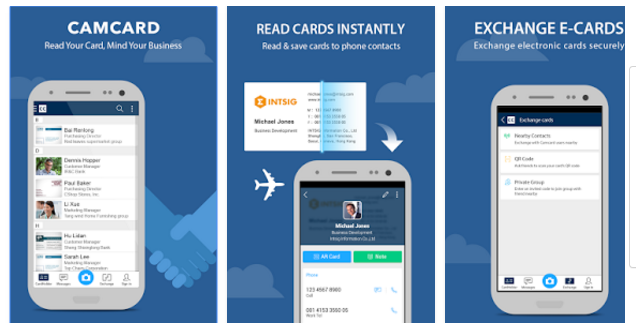 Here, the contacts are uploaded on the cloud so that it can be accessed from anywhere and everywhere, but it is necessary that you also impose access rights so that the contacts can be restricted from doing security checks for unauthorized access.
When it is about capturing of customer and client details, it is purely business information, so it should be safe and secure. The cloud option of data storage offers a safe and secure platform for data storage and lets you access information from across the globe.
Step 4
Go through the instructions that are embedded in the business card scanner. In case you are using a mobile app, you can conveniently scan them by taking a picture.
In case you are using a scanning device, you can scan by inserting the cards inside the scanning slot one by one. Many business card scanners are also available that will let you scan multiple cards in multiple slots.
Today is the era of digital business cards that can never be destroyed and can be preserved for an unlimited period.
The idea is now flourishing across the globe and most of the businesses are taking their introduction to the form of sophisticated digital business cards.
Step 5
Now, confirm that the scanner has absorbed all the details from your business card. Double-check this before disposing of the card out of the scanner. And also see that the contact details are accessible and readable.
In order to ensure it, do pilot transfer for a few cards and see if everything is going on really well before you go for bulk transfer.
It is very necessary that instead of trashing the cards, you can opt to preserve them safely in a secure location. Ensure that all the data is well saved and preserved.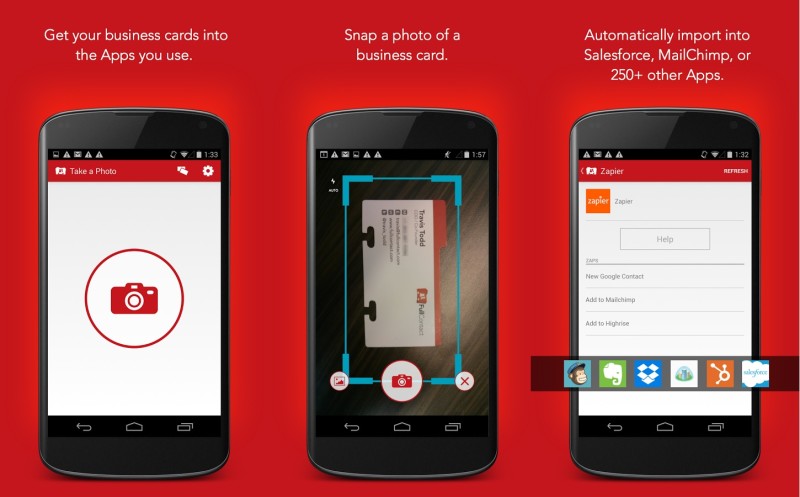 Today, with the surging economy, you never know who will be your lifesaver in the market from a business point of view. So, it is highly beneficial that you have the important business details in an organized manner so that it can be utilized sometime in the future when you are really short of leads.
Looking forward to investing in a business card scanner? Do your research and opt for the best scanner in the market based on your needs and budget.