Every iPhone user must know about the Find my iPhone feature which helps you to find your stolen and lost iPhone. With this Find my iPhone feature you can set up iCloud lock in your iPhone so that nobody can use your phone without your Apple ID and password.
Losing your phone is always a bad experience because you lost all your important data, personal and private details with the phone.
Apple made the iCloud lock feature to prevent misuse of your phone from thieves, but in 2016 new tricks have been discovered which allow anyone to remove iCloud lock. We are dedicating this article to everybody who is currently stuck on the activation screen.
Today "Knowledgecage" will teach you how to bypass iCloud activation on iOS7, iOS 8 and iOS 9. You can use these bypass iCloud activation lock methods with iPhone 4, 5, 5s, 5c, 6, 6 plus, 6s, and iPhone 6s plus. Let's get started:
How to Bypass iCloud Activation on iOS 7.
1. Tap on the home button then press on start over.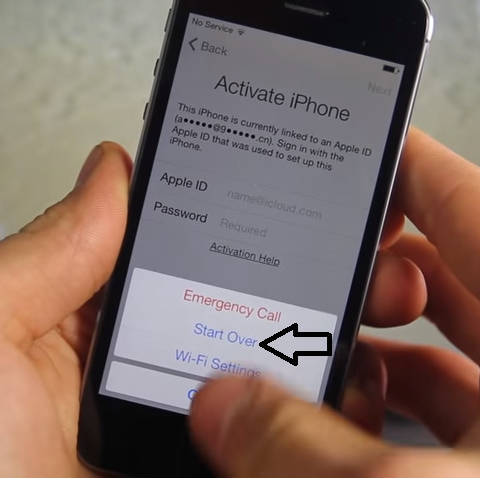 2. Now triple-click on the home button and turn on activation lock then select language and country.
3. Go ahead and click on Next at the Wi-Fi section, then click on the home button and select emergency call.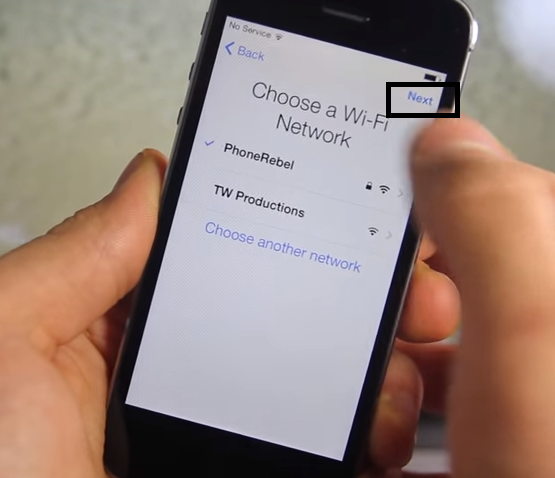 4. If you do have a SIM card on your phone go ahead and remove it.
5. Now dial 112 and press on the call button, then immediately press the power button twice.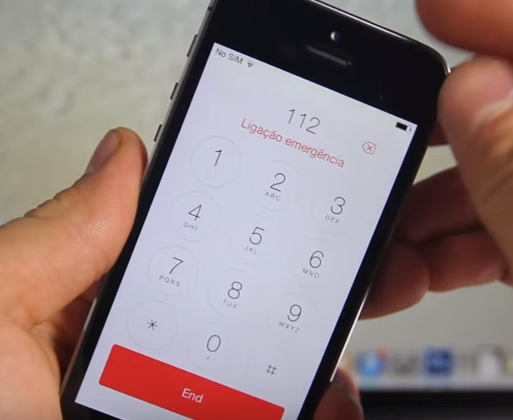 6. Go ahead and press the home button then slide to unlock.
7. It will take you to contacts, in here you need to create a new contact, to do that tap on + button.
8. Just leave all options blank and then press on Done.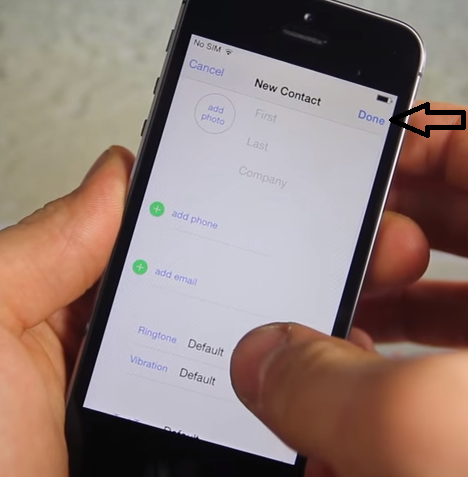 9. Triple-click on the home button, select block this caller and double tap on it.
10. Now you will see Block caller in red color then triple-click on it.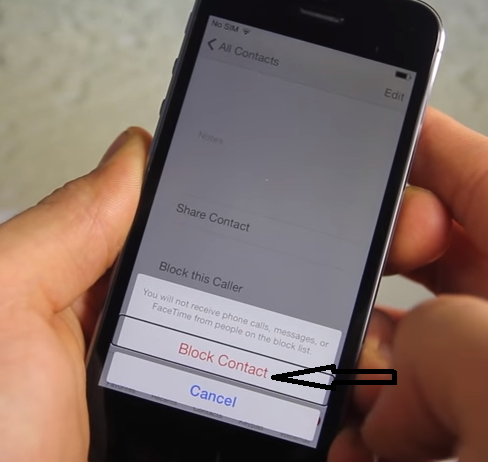 Now you are in iOS 7, however, you are not able to use many applications. If you are lucky then you will get the ID of the owner from FaceTime application.
So go ahead and email him and say something like, I just have your iPhone and it will be really nice if you could help me to bypass iCloud activation or you can request him in your way.
How to Bypass iCloud Activation on iOS 8.
Temporary Method
1. Press Home button and tap on Wi-Fi then you will enter in the Wi-Fi settings, you must connected with Wi-Fi.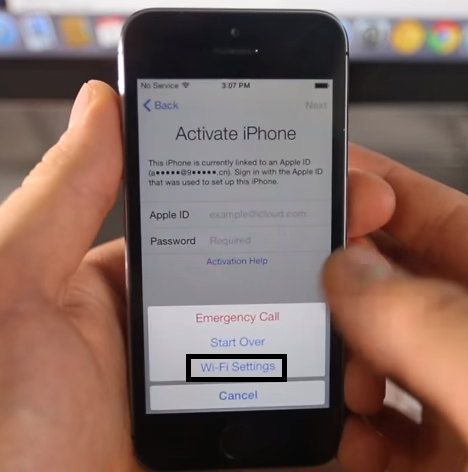 2. Now tap on small i on the right corner of the screen then tap on DNS and select all of it and remove it.
3. Now put the following address 78.109.17.60 in the place of last DNS code.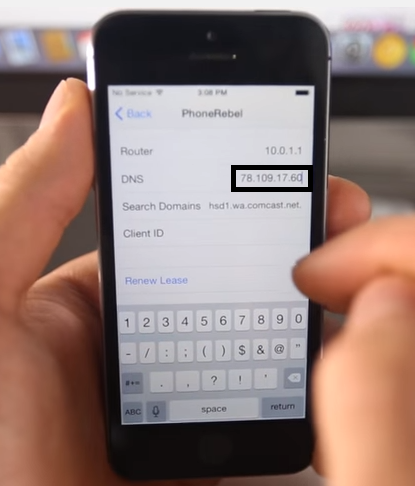 4. Tap on Back (sometimes it will take a moment) then tap on Done (located at the top corner).
5. Now you will able to see menu screen. That's it this is the simple and temporary method to remove icloud lock, now you can play videos and use your phone comfortably.
Permanent Method for iCloud Activation Lock Removal.
1. First of all, remove the SIM card then choose language and country.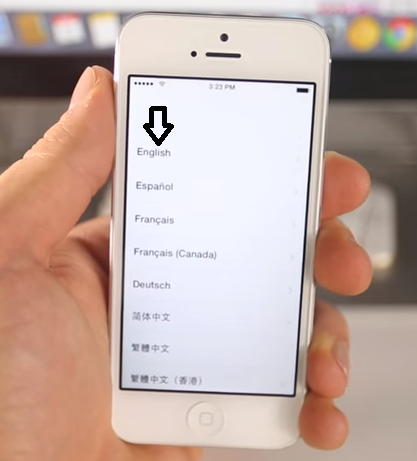 2. Now you are in the Wi-fi Settings, connect your iPhone to wi-fi and then click on Next (Located at the top corner of the screen).
3. This will take you to the Activation iPhone screen, then tap on the Home button>>Wi-fi Settings>>Click on i button( If you are not able to see i button, just click on home button and then select More Wi-Fi settings).
4. Now you are in the DNS section there you will see the DNS code 78.109.17.60.
5. After that tap on Back and select Done.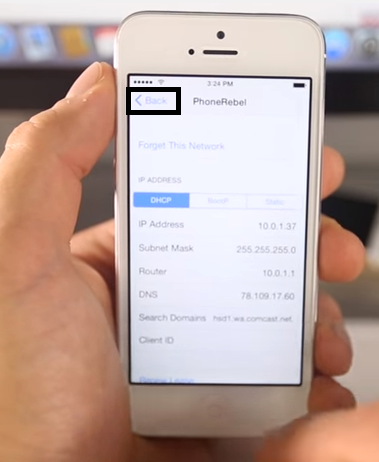 6. On the Activation Screen tap Activation help, now go to Menu (Located at the top corner).
7. Scroll down and then select Application after that select Crash (as shown in the image below) this will crash your phone, now your iPhone will respring.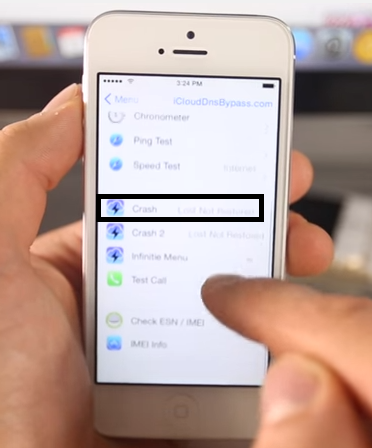 8. Again select language then Wi-Fi and after that tap on i (Follow the same steps given above).
9. Now scroll down there you will see HTTP PROXY section there you need to select Manual then select Server.
10. Tap on the little globe icon on the keyboard then type 15 to 25 characters and in the Port section type 8888.
11. Now select back>>next, after tapping next you will see apple logo immediately keep sliding and sliding until you will see the menu on your iPhone screen(Sliding process may take 2 to 5 minutes). That's it the process is complete.
How to Bypass iCloud Activation on iOS 9
Temporary Method:
Select the language and country and then immediately press and hold Home button+Power Button at the same time until you will see the apple logo. That's it, but you can't able to bypass iCloud activation for more than a minute.
There is another way to initiate this, triple-click on the home button to enable voice over then double tap on the country and then immediately spamming the power button again and again until you will see the Apple logo. These two methods will not give you temporary iCloud activation lock removal.
Permanent Method:
1. First of all select country then you will jump to the Wi-Fi settings ( if you tap n home button and select more Wi-Fi settings).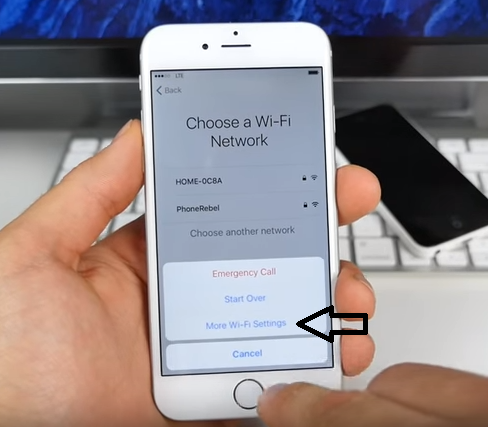 2. Now tap on the little i button then type custom DNS, depending upon which country are you living.
For North America and USA type 104.154.51.7
For Europe Type 104.155.28.90
For Asia type 104.155.220.58
For rest of the world type 78.109.17.60
3. Then tap on the back and then Wi-Fi network and put the password then click on join.
4. Tap on Menu and now you are in iOS 9, that's it now you are able to watch videos, play games and use many applications.
Final Words
This is the ending of tutorial after reading this article, I hope you will be able to get the answer to your question how to bypass iCloud activation.
Now if you are still getting some problem then you can freely comment below we will definitely help you out and if you like this article show your love by sharing this on social media.