Right now it's the "Digital Era" isn't it? Even if you've never been into codes, the one "digital desire" you just have is, to have your website, don't you? So well, that's exactly what I'm explaining in this piece, How to create a Website.
By the end of this piece, you'll get a neat idea if you've had any doubts regarding how to make a website, how to create your funnels, or anything distantly related.
What is a Website?
I'm sure you might have read this same subheading enough times, but nope this one isn't going to be like them.
The kind of things I'm talking about in this piece, to help you make your website, aren't "too" advanced, they're basic, but they'll get you started.
Okay so let's get down to the point. What is a Website?
A Website is a "page" on the internet. It's a page where you share your stuff, Sell something or just write. It's a page that is accessible all across the globe, and it's the page that has the potential to make you money, lots of money.
Is there only One Kind of Website?
Not, there are over 50 different kinds of websites. Starting from general "blogs", to super complicated, custom-coded Social networks and E-commerce stores.
But those are not what we will be making today.
In this piece today on how to build a website, I'll be sharing with you how to make your website, that's simple, doesn't cost you a fortune, and still makes you money. (Or maybe not, that's your choice.)
Finding the right website builder is hard. Then you must check out the Duda website builder. Read this review about Duda and know if this is the right website builder for you. 
What do You Need to Make a Website:
Lies you've been told about making your website:-
If you've been told you need to be an expert with HTML, Javascript, CSS, and all that to know how to start a website, you've been told a lie.
I'm 19, and I don't know shit for codes, still, I've been making websites for a living, and I've been pretty successful at it too. So I speak from experience.
Or, if you've been told you need a fortune and a bank balance that looks like a cell number to make your website, that's a lie too!
I'll list out the "simpler" things you'd be needing to create your website:-
A Domain.
A server.
A CMS (I'll be explaining WordPress, nope not just blogs, you can even make full-fledged E-commerce sites with it!)
If you don't want to spend any money on your first website, here is how to start a blog for free.
How to Create a Website:-
The Domain Name:-
So okay, we start with the domain name. A domain name is the first step towards creating your website. It's the "address" of your website.
For eg. in our case, we have experthoot.caddressthe adress. And that's what you typed to get here, right?
Guess what! Domain names are cheap! Yeah, they are.
Some other platforms you can get domain names from:-
Godaddy.
BigRock.
Namecheap.
Registering a domain name takes minutes. so well just head over to any of the above options, and choose your domain name. Here is a guide to buying a domain. This explains how to buy a Domain before starting a website.
Tips While Buying a Domain Name:-
Keep it Short.
Keep it simple.
Don't use high diction.
Don't use numbers and dashes.
Keep it "brandable".
Keep it unique.
The Servers:-
The servers are where your files are stored. You'll be uploading images, text, and probably even videos to the websites, right?
And then there's the core code on which the site runs, so you need space for all of that right? Well, you need "servers" for them.
Now, getting servers is just as easy as getting domain names, or maybe signing up for a Facebook account! Yeah, nothing complicated with them.
First things first, head over to a Good Server company and get yourself a decent one.
So once you've got the servers (which I insist you take from Bluehost, because all that there is to consider, starting from Speed, bandwidth, and space, has been considered and evaluated before recommending that to you!)
You only need to link your nameservers to your domain, which you can do by:-
Going to your Domain Control Panel.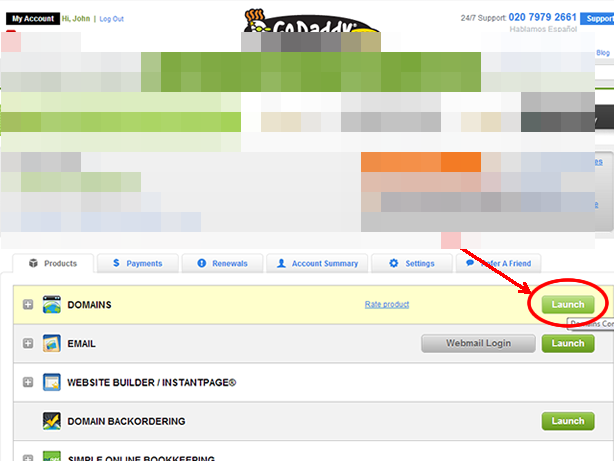 Then, click on the little arrow that's there alongside your domain name, and select Manage DNS from it!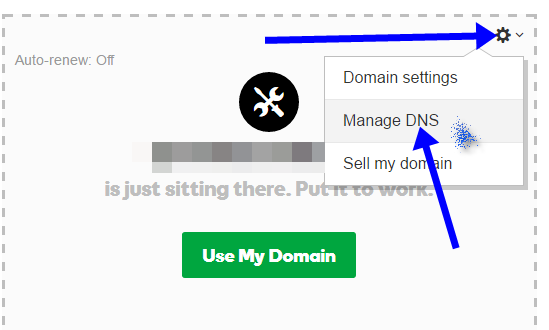 Now scroll down a bit to find the "nameservers' section. Well, it's easy just click on Change, and edit the nameservers with the nameservers you get with your servers!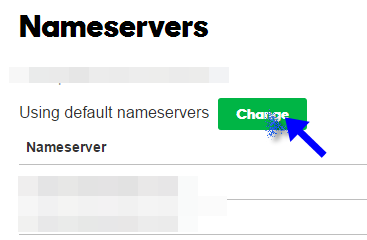 Done!
Installing the CMS:-
CMS- Content Management System. And well there's no other service that can surpass WordPress when it comes to building an easy, simple yet professional website.
So well, just log in to your servers. And on the SearchBar, search for "Softaculous" (This is the hub that has all the "1-click install modules" for you).

Now just click on it, and you should see the WordPress icon right there at the top. (Considering it powers the world's 1/4 websites!)  So just hover over it, and click Install.
On the next page, just fill in the Details. The page is pretty simple, although I'd say you can leave the "directory" field blank if you want your site to be exactly at your URL, like www.yoururl.com instead of being at www.yoururl.com/directory. Anyway, the choice is yours.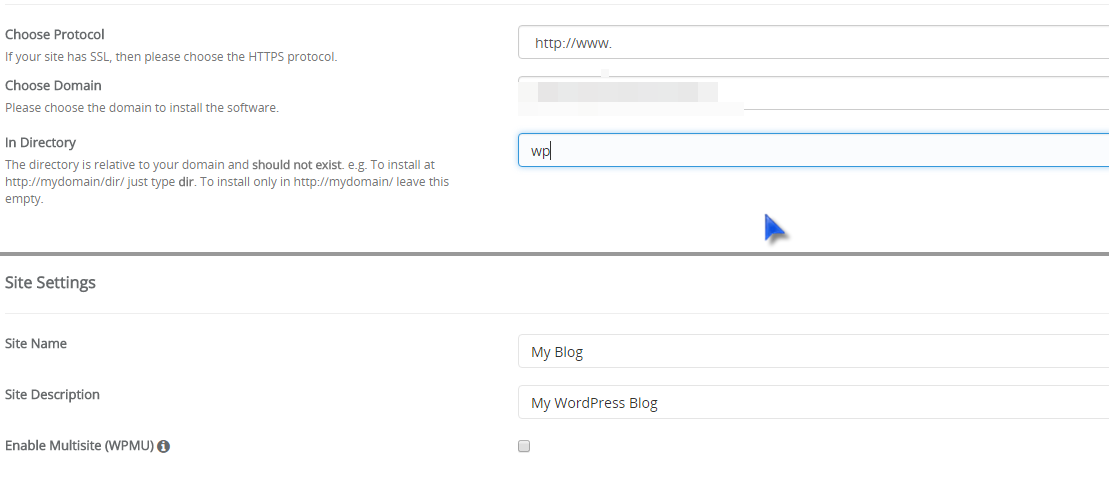 So once you've filled in the details, click on install! Done!  Now you would get the login details and the Login URL mailed to you on the Email Id you entered while setting up WordPress. You should use an interactive and mobile-optimized WordPress theme. If you don't know much about WordPress themes, see this blog post telling you how to Choose the best WordPress theme.
More Than a "Blog"?
Not just a "WordPress blog". Using the installer at Softaculous, you can create just about anything you wish for!
Forums.
Membership Sites.
E-commerce Platforms.
Social Networks
Or anything else!
Just choose those modules, like "Prestashop-for E-commerce" instead of WordPress and the rest of the procedure is almost the same!
Final Words:-
So yup that was it folks on how to create a website. I tried to make the process as simple and elaborate to you as possible. But if still some doubts remain, you can always make use of the comment box.
Oh and if you seriously create a website using the above steps, I'd love to hear your experience and how it all goes!