Even though none of us are master video editors or film directors, yet in our day to day lives, we often come across instances when we shoot a video, and we want to share that with the world. However, the first capture is rarely perfect! In fact, more often than not we end up making the video too long, or the audio turns out to be really bad. This is precisely why you need to download Windows Movie Maker.
So what's so special about this video editing app? Well before we talk about its pros, let's get one of the major con of this software out of the way first. There is no way to use Windows Movie Maker on Mac. So if you own a Mac OS X enabled device, Final Cut is your best bet. For the rest of you Windows folks, we have a treat lined up for you guys! So read on.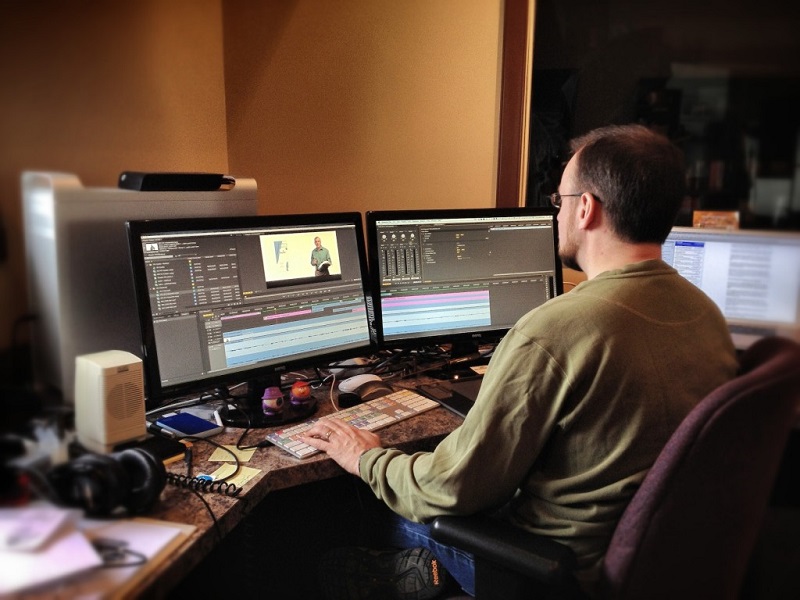 While there are loads of software that run on Windows, especially when it comes to video editing, there are quite a few pros to using Windows Movie Maker. First of all, we are not pros and most of using the Windows Movie Maker for the first time are also editing videos for the first time. And that is where the simple and easy to use interface of Windows Movie Maker shines.
And with that said, let's get right into today's topic for the day!
What is Windows Movie Maker?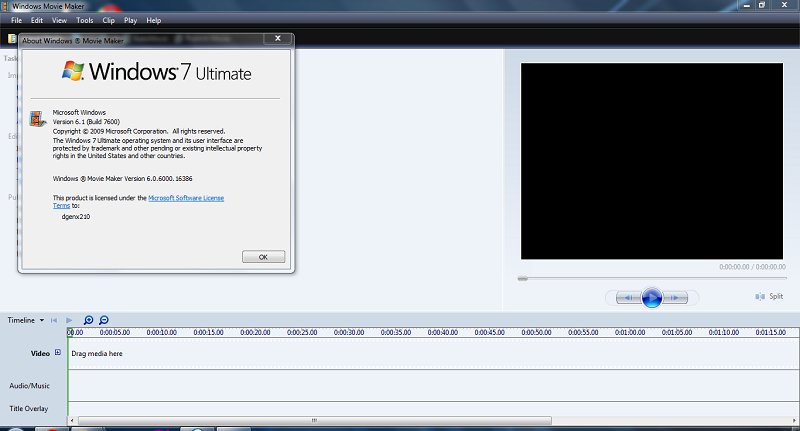 Windows Movie Maker is an app by which videos can be created or be edited. This app is compatible with Windows XP, Vista and Windows 7, Windows 8 and Windows 10 also.
Windows Movie Maker 2012 is an app for video editing from Microsoft. You can share edited videos from Movie Maker app to your networking sites very easily. It uses hardware acceleration to increase the speed of exporting or encoding videos.
The versions of Windows Movie Maker are:
Windows Movie Maker 2.1
Windows Movie Maker 6.0
Windows Movie Maker 2012
If you get confused with the versions of Movie Maker; here is a fix;
For operating system of Windows 8.1, Windows 8 and Windows 7; use Windows Movie Maker 2012.
For operating system of Windows vista; use Windows Movie Maker 6.0 for Windows Vista.
For operating system of Windows XP; use Windows Movie Maker 2.1.
For Vista and Windows 7, Windows Movie Maker is included in Windows Live Essentials. And for movie maker Windows 8, you can read on and get the instructions from below!
What Can You Do With Windows Movie Maker?
Windows Movie Maker is basically a video editing app; using this app you are able to,
create a video
edit a video
give special effects
give title or credits or add texts
use transitions
edit audio of a video
share your video with friends or families or post at social networking sites
Device System Requisitions to Install Windows Movie Maker
The device in which you are going to download and install Windows Movie Maker requires some specifications; they are mentioned below;
At first, you will need an operating system of- Microsoft or, Windows XP or, Windows Vista or, Windows 7 or, Windows 8.
Then you need minimum 1 GHz Intel/AMD processor or above.
512MB or above RAM is also needed.
After that, Windows Movie Maker requires 30 MB space to be installed in a device.
Graphics card of Super VGA (800×600) resolution or, 16-bit graphics card or higher is recommended for you.
How to Download Windows Movie Maker?

Here we come to the point how to start Windows Movie Maker Download,
Before you download you should know that, if you are using some older versions of Windows, then you will find that Windows Movie Maker is already installed on your computer. Like Windows Vista has pre-installed Windows movie maker 6.0 version. Windows XP too has Windows movie maker 2.1 installed.
But, for comparatively newer or the latest versions of Windows, it will not be pre-installed. Like Windows 7, Windows 8 do not have Windows movie maker pre-installed. The user will have to download it. For Windows 8 users, Windows Movie Maker 2012 version is recommended.
The interesting part is, you are getting Windows movie maker free download from Microsoft.
Follow the steps mentioned below to claim your copy of Windows movie maker free download and install it onto your Windows system as well!
Step 1.
At first, check if your device has pre-installed Windows movie maker.
Step 2.
It is recommended to perform the Windows movie maker download from the sites of Microsoft.
Windows Movie Maker Free Download (Click here).
Step 3.
Then select an installer program to install the downloaded app.
Step 4.
Follow up the steps after that you get by the installer. Click on the Next button to start the installation of the app.
Step 5.
Then read the whole License Agreement of using Windows Movie Maker app and after that Select the option which says "I accept the agreement."
Step 6.
Press Next button to complete the installation process.
When you finally get your app installed on your device, then run it. Click on the Start option on your PC, then type Windows Movie Maker in the search box. Open the app and start using it.
Final Words
And with that, we come to the end of this article! I hope that you've by now learned s and tricks behind getting the download Windows movie maker installed onto your Windows machine. If any of the points still happen to raise doubt in your head, drop us a line down below, we always love to hear from you guys.
While there are loads of professional software like Sony Vegas Pro and Adobe After Effects that are available for video editors, most of them cost a ton of money and are really confusing for newbies in video editing. So my advice to all Windows Users is to stick with Windows Movie Maker if basic editing is all you desire.
We cover a lot of other interesting topics on Windows as well!