Facebook is a very powerful social media platform to interact with friends and relatives. Nowadays almost every next person is using Facebook due to its easy to navigate structure and popularity.
If any of your friends is on Facebook, you would have definitely thought to come on facebook. No matter if you know or not about the system of using it. But still you have joined it. Now? What next? Looking for friends? Once you are on the facebook, you might be wondering how to find friends on facebook? Right?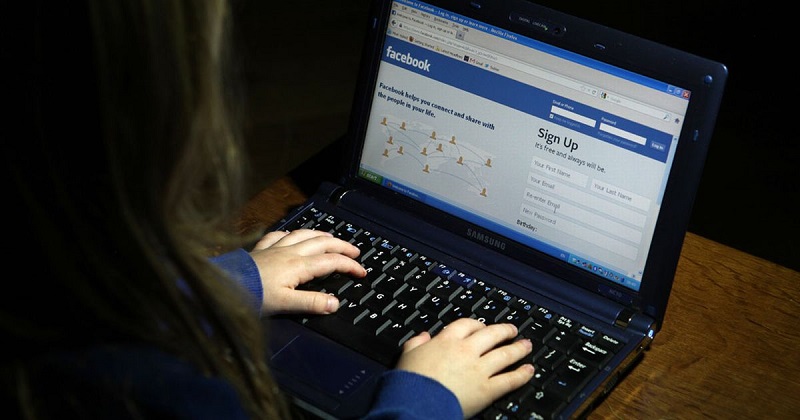 Okay, if it is really the case with you and you want to search people on facebook then let me tell you, you will get the solution of your problem here. Because today I will make you learn how to search for people on Facebook in different ways.
See Also: How to Delete Notifications on Facebook
How To Find Friends On Facebook
In this article, I will cover three different methods how you can find friends on facebook, by using that you will get to know how to search for people on facebook.
#Method 1: Find Friends Using Search Bar
This is the most common way to facebook find friends easily using the search bar. The search bar, you can find at the top of the page.
Enter your friend's name or email in the search bar and hit Enter. A list of similar name you have searched for will appear abruptly.
This is the best method to search friends on facebook. You don't even have to recognize their last name. Once you start typing the name of the person, facebook will start generating the suggestions.
And if you don't remember the name of the person but email address, then also you can find someone on facebook just by entering their ID in the search bar.
If you want to make facebook search people by city, then also you may take help of this search bar. Just type the name along with city and you will see a list of the same name and city will have appeared.
#Method 2: Find Friends By Importing Your Contacts
This is another yet useful method for searching people on facebook. By using this method, you can import the list of contacts from other places like Gmail, Yahoo, your phone etc and facebook will find friends for you. To import your contacts follow the below method.
Go to Friend Requests page just beside the Home button and click on Find Friends.   
Now, once you click on the Find Friends option, you will be redirected to a new page where you can see all the facebook requests pending so far and suggestions, which are based on your information given to facebook.
Now below Add Personal Contacts, select the type of account you'd like to import contacts from. For example, if you want to import contacts from your Gmail account then select Gmail icon.
Once you click on Gmail icon, you will be taken away to a new page where you will see a message "Find more of your friends on Facebook by uploading your Gmail contacts using the steps below. Click here to access your Gmail contacts."
All you have to do is log in to your Gmail account and click on "Export" and select the contacts you want uploaded to Facebook.
After you click on export, you will be landed to a new page where you will need to select all the contacts and click on Export see the screenshot.
After downloading the contacts, upload to the facebook by clicking on choose file button from the Find Friends page.
That's it!! Your contacts would be imported to facebook once you click on the upload contacts.
Once, Facebook imports your contacts, you'll have the option to send a friend request to any of your friends that already have a Facebook account.
See Also: How to Change Relationship Status on Facebook?
#Method 3: Find Friends By Suggestions Provided By Facebook
Facebook is more likely to suggest friends from the same city, college, country or the workplace.
Suggestion from facebook depends on the information you have provided to facebook. The more detailed information you give to facebook, the more fine result you will get.
This suggested friends list you can find below the Friends Requests list in the people you may know section. See the screenshot.
If you find any friend known, simply click on Add Friends and add them in facebook friends list Else click on Remove! The person will be removed from the suggestion list.
That's it! By these above-mentioned methods, you can easily make facebook people search and add them to the friend list.
This is how we find people on Facebook. I hope now searching for fFacebookfriends won't bother you much. If you enjoyed the guide, then make sure to share it on the social platforms so that your rookie friends who have just joined facebook, can get the ways to find friends on facebook.
Though, I am pretty sure you won't find any difficulty in finding friends after reading the complete guide, but if you still any query, then don't hesitate to ask in the comment section.