Android-based smartphones are quite common these days. The extensive use of smartphones has filled them with so much critical and private data that its security becomes the primary concern of the user.
And what if you lose it somewhere, or it gets stolen. In this case "How to find my android phone ?" becomes an obvious question.
In this article, we will make you aware of the methods with which you will be equipped with the knowledge of "How to find my android phone?" So, let's get started: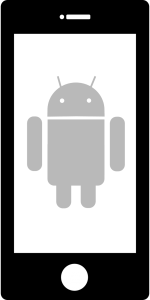 How to Find my Android Phone?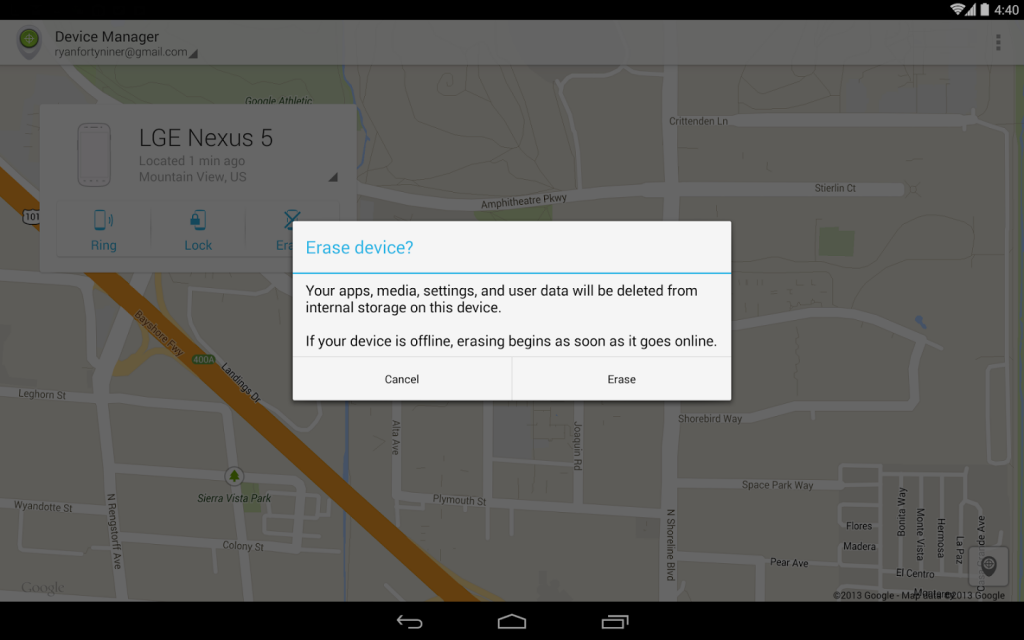 Method 1: Using android device manager.
This method includes some preliminary steps to be performed while you have your Smartphone in hand to ensure that you can find your Android phone in case you lose it somewhere or it gets stolen.
Step #1: In your android phone, locate for the settings icon and once found then tap on it.
Step #2: Once the settings window opens up, you need to navigate to the "Security" option. In order to proceed further, you will have to tap on the security option.
Step #3: Once you have tapped on the "Security" option, a new window will appear. In this window, you will have to scroll for "Device administrators" option. Once found, tap on it.
Step #4: Performing step #3 will result in a window where you will see many options. In this screen, you have to look out for "Android Device Manager". You will see a checkbox in front of the "Android Device Manager" option.
By default, this option is enabled but if it is not you need to enable it by tapping on the checkbox once.
With the enabling of Android Device Manager it is ensured that you can perform the following actions if ever you lose your Android phone somewhere or if it gets stolen:
1. Erase all data.
2: Change all screen-unlock password.
3: Lock the screen.
4: Disable USB mass storage.
5: Disable text messaging.
One important thing of which one should take care of is that the device must be connected to the internet and the device should be connected to the Google account.
These were the steps that must be done beforehand. Now in the following section, we will tell you that what measures are to be taken care of immediately after you lose your Android phone?
Step #1: These steps can help you to track your device using the inbuilt feature of "Android Device Manager". As the initial step, you will have to visit "Android Device Manager" on your system.
After you get into Android Device Manger, you will have to log in using your Google account details. Make sure to log in with the same account with which your stolen Android phone is connected.
The moment you are logged in, the Android Device Manager automatically starts fetching the data like its current location and others.
Step #2: With the device location in your front, you need to take appropriate measures in order to ensure the safety of your personal data associated with your device.
With Android Device Manager you can make a ring to your Android phone, or you can also erase all the data on your phone remotely. Erasing all the data from the phone will delete all the data and will restore the phone to its factory settings.

Method #2: Using IMEI number.
Step #1: Every single phone in this world has a unique IMEI (International Mobile Equipment Identity) number. You can use the IMEI number to track your device.
In order to use this method, you will have to have the IMEI number of your Smartphone. You can get the IMEI number by dialling "*#06#" without quotes on your phone. We recommend you to pen down this very important number somewhere in a safe place.
If don't have your device anymore then you should consider looking for the phone box or the receipt or documents of the phone.
Step #2: If you have lost your Android phone then using this IMEI number you can track your device. All that you have to do is to file a complaint to your service provider and give them the IMEI number.
They will track the device location for you. Moreover, once the device is tracked you can also ask for blocking the device in order to ensure the security of your data.


Method 3: Using Google maps.
In order to follow this route, you will have to meet the following prior requirements like:
1: Your Android device must be connected to your Google account.
2: Your device must have access to internet connectivity.
3: Your device must have Google location history turned on.
You can easily turn it on by going to the settings option and then navigating for the Location section and by tapping on it, you will find "Google Location history" option. You simply have to enable it. By default, it is enabled.
Step #1: Go to Google maps through your computer system and log in to it with the same account details with which your device is also connected.
Step #2: There are many ways with which you can find the location of your lost or stolen device.
You can either browse by dates through the calendar or you can also make use of the timestamp by clicking on the "Show timestamps" option positioned at the extreme left corner of the window.
The Google map will then show the latest location of your Android phone.

Method 4: Using third-party applications.
You can also track your smartphone using a third-party application, but the main cliche is that you require installing them beforehand.
Alternatively, some applications like "Lost Android App" provides the feature of installing the application remotely, but the process is a little complex to implement as it requires methods like sending an SMS to the lost or stolen phone.
There are many such applications available in the play store and the internet. So, you consider trying this way method if nothing of the above three methods works for you.
We hope that this article on "How to find my android phone ?" has provided you with what you were looking for.
Following any of these methods, you can easily track android phone.
Thank You for passing by and giving it a read.