Firefox is one of the most popular web browsers on the internet and one of the most easily customizable. It is also one of the fastest browsers which is easily available for free over the web.
Regardless of how many features Android phones already possess, there are still some features, apps, and software which we love to use that the pre-downloaded software suite on Android phones misses out on. Hence, we have to take help of external sources to get them on our phone.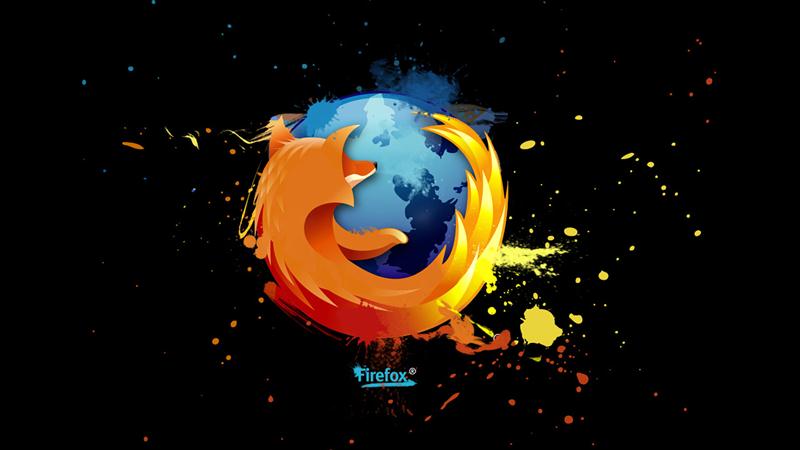 One such software is Firefox. Many of us still love using Firefox. But unfortunately, our Android phones does not have it by default which forces us to download it from the other sources. Firefox has its own value in the market and many people try their best to get it on their phone.
So, if you are one of the Firefox lovers, who wants Firefox browser for Android and want to know how to download Firefox web browser for Android then stay tuned. Today I will be telling you, three different ways to download firefox for android with step by step procedure.
How to Install Firefox For Android
Firefox can be downloaded for Android by using different methods. One of the methods contains play store. Needless to say, most of the Android users would be familiar with this method. Like any other apps, Firefox can also be downloaded from the play store! If you have any doubt scroll down to the procedure, I have explained below. Another way to download Firefox is by going to its official website. I have described some of the methods along with proper steps below. Let's head over to them!
Though downloading any app from play store is way too easy and often used methods by people, but sometimes these easy things become clumsy if we don't follow the steps properly. But I am sure you are not going to face any problem while following the below methods. Let's move to the methods and see How to Install Firefox for Android.
#Method 1: Download Firefox from the Google Play Store
Downloading Firefox from play store is a way too easy method. Let's how to do that.
Step 1: First of all, go to play store and make a search for Firefox.
Step 2: In the search results click on the very link provided there and tap over the Firefox for Android. Once you click on that, you will see an Install button tap over that.
Step 3: Once you tap over the install button, you will see an Accept Button. Tap over it to make the procedure done! You may be asked to accept permissions. Tap on Agree and your Firefox will start downloading.
This is a pretty easy method isn't it? Once the installation is complete open the app and check "Allow automatic updating." That's all, you are done and have successfully installed Firefox on your Android.
Now moving to the second method that is downloading Firefox from it official website.
#Method 2: Download Firefox from the official website
Step 1: To download Firefox from the website, firstly you need to go to its official website. If you don't know the link Click Here.
Step 2: Once you are there, you will see a big green colored Free Download button just right on the home screen click on that. As sooner you click on that, your downloading will begin automatically. But as you want to download firefox for android, you need to follow the second step.
Step 2: Click on the MOBILE option from the bottom of the page. You will be taken to a new page where you will have to make a choice accordingly. For example, if you want Firefox for iOS click on for iOS or if you want firefox for android then click on for ANDROID from the top of the page.
Step 3: To get the download link enter your email address on the box provided there. And click on SEND. The download link will be sent to your provided email ID containing a download link. Has any doubt? See the screenshot.
Step 4: Now all you have to do is go to the Email account. You will see a mail from Firefox containing a download link. Simply open the mail and click on that link. That's it!! Afterward, Firefox will be installed on your android phone.
#Method 3: Download Firefox from CNET
Step 1: To download firefox for android you can take the help of CNET website as well. To go to this website click on this link. And you will be redirected to the download page instantly.
Step 2: On the home page you will see a big button Visit Site. Click on that.
Step 3: Once you click on that, you will be directly taken to the page where you will see an Install button. Click on that install button and sign in with your play store ID and password if you are asked to sign in.
Step 4: Once you sign in, a new page will pop up. Here, you will have to choose the device name you want to install Firefox browser on. See the screenshot given below.
If you are already logged in, you will find the device name already selected. In the above screenshot if you notice the device names are already selected. Now click on INSTALL button. The browser will be installed on the selected device abruptly.
This method can be used to install any app on your device directly through the web. If you have more than one browser installed in your Android smartphone but you want to use one particular browser, you can change the Default browser.
With the last method, I am done. And hoping you have successfully managed to download Firefox for Android device. Though all the methods I explained above are working one and easy to follow. But if you still feel any difficulty you can ask by dropping the comments in the comment section.
Also, don't forget to share it on other social media platforms to make it reachable to other people.