Even though Yahoo has lost the charm it used to have earlier due to the failure to compete with Google, its Yahoo Mail has got millions of users. Sadly, Yahoo mail faces problems very often. If you don't have a Yahoo account, you can create it very easily. You can actually create a Yahoo account without a phone number. Another email client asks for numbers which most of the user don't want to share but Yahoo allows you to create an email account with number.
So, today I am here with a tutorial on how to fix Yahoo Mail not working problem. If you are a Yahoo customer, you will find this post extremely useful.
Are you ready to solve Yahoo email problems? Here we go.
How to Fix Yahoo Mail not Working?
To be honest, the users may have different types of errors. Means the error you face may not necessarily be the error someone other has. Yet, I have got some general solutions here.
If you are a professional who shares your email address everywhere as a mode of contact, it will be tough for you to change it because chances are you will miss some important emails that get delivered to the old email address.
Are you ready to find out how to alter yahoo mail settings and solve the issue? Well, here we go.
Issue 1: Sign in Problems
I know this is a basic problem and may not be the issue of Yahoo. But what if you are the one who is making mistakes? Check this out.
Step 1: Go to mail.yahoo.com and you can see a sign in the form there. Just click Next after you enter your mail id there.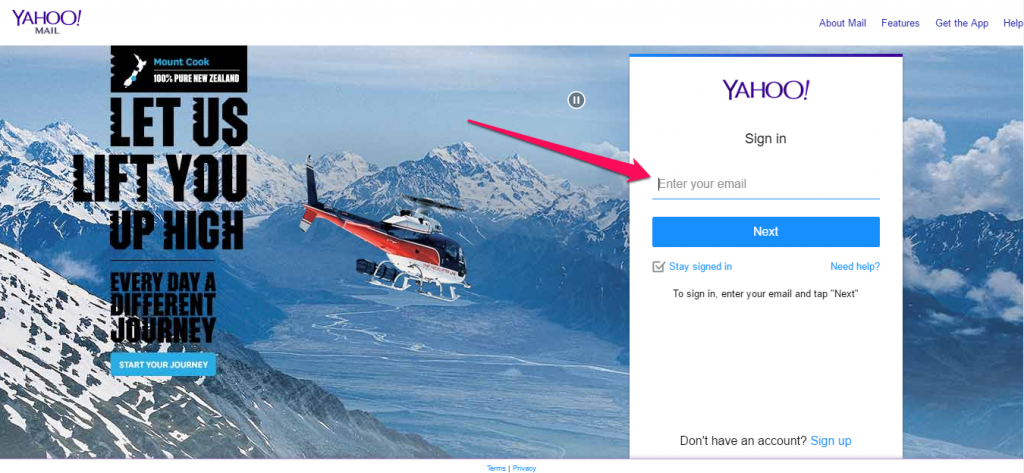 Step 2: Now, you will be able to see a password field. Type the password there. If you forgot the Yahoo password, here is how to recover Yahoo password.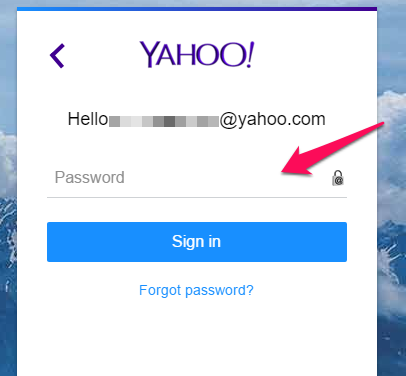 Step 3: If your email- password combination is not right, you will get to see this error (as seen in the image).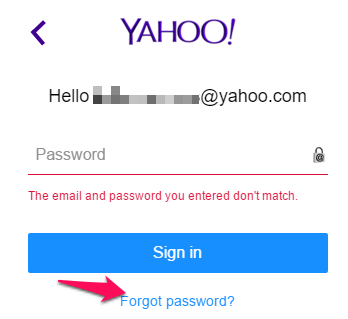 Step 4: Now, all you have to do is clicking that Forgot password button and in the following field, insert your email id if it's not already in there.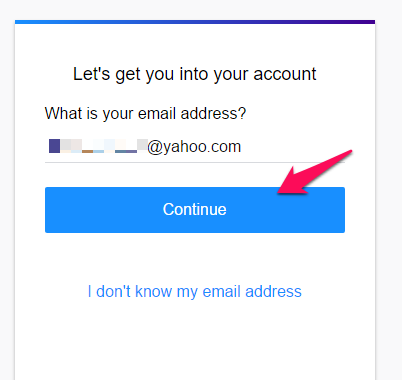 Step 5: You will be asked to solve a captcha image. Believe me; it's not as tough as it seems to be.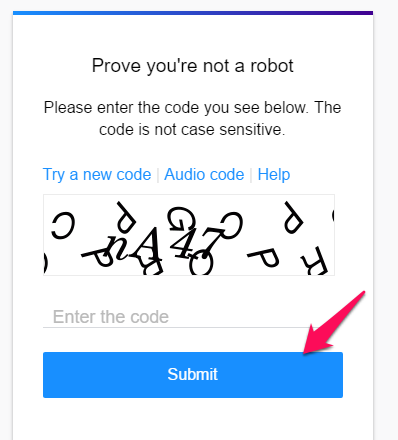 Step 6: On the next step, you have to fill the given field with the missing digits of your phone number.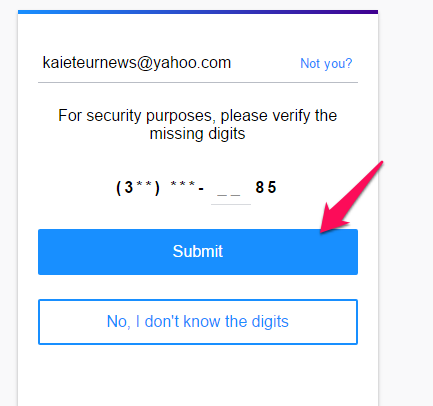 Step 7: If you pass the above step, you are almost done. Just go with the proceedings. In case you can't remember the phone number, you should click 'No, I don't know the digits' button and follow up.
Issue 2: Bookmark Problems
Check the image given below. Have you ever got that error while trying to access Yahoo mail?

Did you notice that this issue appears whenever you try to access Yahoo mail by clicking a bookmark, didn't you?
I don't mean there is something wrong in the way you bookmarked Yahoo mail. But their system shows this error when you try to access via bookmarks.
The solution is really simple. Instead of accessing Yahoo mail through the bookmark, why don't you type mail.yahoo.com into the address bar and hit Enter?
Sometimes, replacing the old bookmark with a new one will also work.
Issue 2: Account Lockout
Again, this is not Yahoo's problem. Yeah, it's true that they have the occasional outages, but account lockout is due to too many unsuccessful login attempts.
The lockout will be taken off after 12 hours. But you can always regain access within this particular time using this link.
It is the same as forgot password page. You need to enter the email and click Next. And, then solve the captcha, fill your phone number and so on. The process would be easier if you linked your phone number to Yahoo mail.
Issue 3: Account temporarily blocked from sending messages
Sometimes, you can access your mailbox, but it prevents you from sending emails.
Why does it happen?
Well, it's because you might have sent a lot of emails or sent a mail to a lot of people within a short time.
The problem is easy to solve. You only have to refresh the page, and everything will be alright. In case you are asked to verify with a captcha, do it.
Are the emails stuck in Outbox of your Yahoo Mail Android app? Then, try after deleting every email in the Sent folder. It will solve the issue forever. Finally, send a blank plain text email to anyone.
General Solutions for all the Other Issues
If any of the above sections didn't solve your problem, try to do the following.
Step 1: Check Your Browser
At first, make sure that your browser is up to date. If it's not, try after updating.
Still the problem exists? Clear cookies and cache in your browser and ensure that Javascript is enabled.
Most of the time, the problem gets vanished away with the two steps I have given above.
Step 2: Disable Browser Settings
You may have a number of browser extensions. Try to access Yahoo Mail after disabling all of them. And if the compatibility mode is turned on, reverse it as soon as possible.
You should update the Flash player as well. Then, restart your browser.
Step 3: Check on another Browser
Visit Yahoo Mail on different browsers. If you are using Chrome now, try with Firefox or Microsoft Edge.
Step 4: Restart Your Computer
Just reboot the computer still the error persists. It may because the cookies and cache are still in the memory. The restarting refreshes your computer's memory.
Step 5: Try on another Computer
If none of the four steps solve your problem, access Yahoo Mail on another computer. It may make you jump out of joy by resolving the issue.
Yahoo has some articles on the issues their users face. You can find them here and here.
Note: – Sometimes Yahoo faces outage so their servers may go down. The best thing to solve Yahoo Mail issues is to keep your patience.
Bottom Line
I hope you have figured out an answer for how to fix Yahoo Mail not working problem. You can also contact Yahoo if you face the problem again and again. If you get any other problem and its solution, feel free to tell us about it using the comment form down below. I will be more than happy to see it and include the same in this post.
Bye for now.