If you were born anywhere near 1990 or maybe 2000, you wouldn't have landed on this post. Well, simply because this piece solely deals with issues regarding Shockwave, primarily How to get rid of shockwave flash crash.
And 16 years back, the internet wasn't advanced enough to even need using Shockwave.
I know I can finish this article up in less than 5minutes, Afterall It's one simple query you've got, right? Why does Shockwave Flash keep crashing, huh? I get that, it's pretty simple, and of course, I've got the answer to that.
But do you think it would be fair on my part just to tell you 2+2= 4, without telling you how this whole "addition" thing actually works? Nope, didn't think so.
So well, that's the reason why I'm taking you on an informative ride before actually answering your question regarding what is shockwave flash, but then again you're free to skip this section and head directly to the section concerning itself with the steps on how to get rid of shockwave flash crash.
What is Shockwave Flash?
As I already said, it's not 2000 anymore, so along with the advancement in time, the internet and it's browsers were upgraded too. It was no more just sufficient to browse the internet and download songs.
Well right now, the internet in itself is a kind of app. You can watch movies, play 3G games, learn codings, well technically everything you might do offline, can now be done online.
But those age-old browsers from 16years back weren't capable of letting you do so on their own, and that's the reason this whole Shockwave thing came into being.
So in plain English, Shockwave Flash player is just the "player" for your browser, which lets you do a lot of fun and important stuff from the inside of your browsers.
Why Does Shockwave Flash Keep Crashing:-
Well, that's a good question, and probably the cause of all your headaches.
Trust me; there's no definite answer to it. Not even the creators of Shockwave know why it happens. It's like, this earth got created, although there was no actual "need" for it to be, right?
The whole of this Solar System was well off even without a bunch of humans trying to destroy their own planet and explore whatever is out there.
No yeah, no one knows why exactly shockwave flash keeps crashing, but here are the probable answers to that mystery:-
Your browser is way too old-fashioned. ( Or, old version.)
Your shockwave version is not up to date.
You have more than one flash player instances running on your browser.
The Inbuilt Shockwave player and the external player are conflicting.
In either case, your shockwave won't work.
How to Get Rid of Shockwave Flash Crash:-
Ah, finally the story you've been waiting for, huh?
Well, there are a number of methods to get rid of shockwave flash crash, so let's start with the easiest and most basic one.
Your Chrome Isn't Up to Date:-
Yeah, as I already said, it might result in your shockwave flash player crashing, well good thing, you don't really need to have the I.Q at Einstein level to upgrade your Chrome.
So, here's how to Check and Upgrade ( if needed) your chrome to the latest version.
Go to your "Customize and Control Google Chrome" option on the top right of your browser.
Then, click on the Settings option.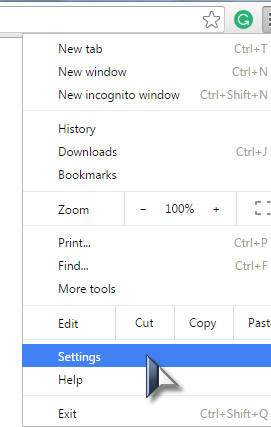 And then finally on the About button.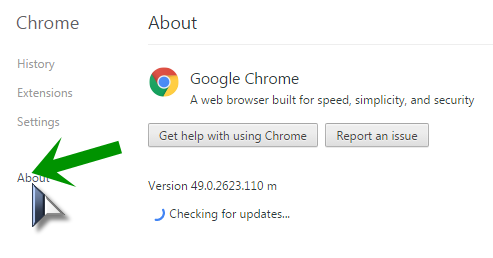 As you can see in the right panel, a description of your chrome appears. Now, if your Chrome is up to date, it will show "it's up to date", or else, it'll automatically start updating.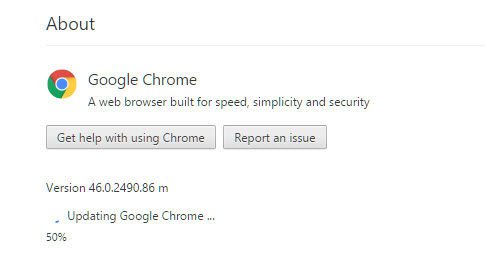 Check for Two or More Running Instances:-
Y0ur shockwave flash crash could be a result of you running more than one instance of Shockwave Flash player, well luckily for us again, disable or checking that isn't too hard.
Just type in about: plugins in your browser URL bar.
That would bring up all the plugins your browser is running at the moment.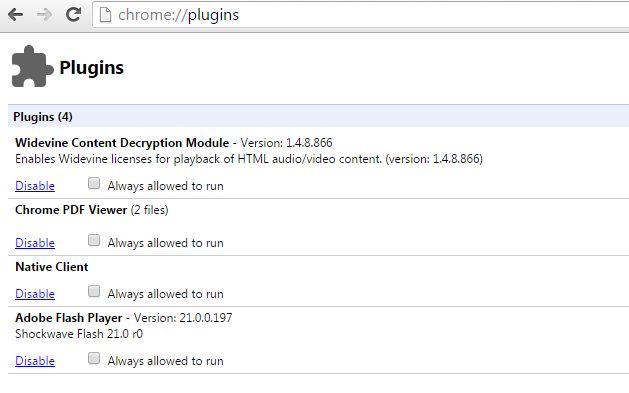 Well, check for "adobe flash player" or "Shockwave Flash player" in the plugins ( yeah the name varies). If you see more than once instance of them running, I think it's time you should click on the disable button right there.
The Inbuilt Version and the External Versions Conflict:-
Another popular cause of the trouble is that Google Chrome already has a built-in shockwave player in it, and at the same time you might have an external Shockwave player installed too, and well that's the root of all evils.
In order to check and "disable" ( if needed) the shockwave player plugins, type chrome://plugins in your URL bar.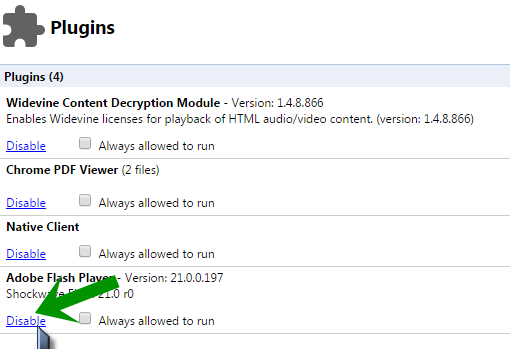 This would take you to the same plugins page you were taken before, but this time, we will just dig a bit deeper. So, we click on the Details button at the top right of the plugins screen.
In doing so, the plugins page will expand with a lot of details on the plugins you've got installed. Just check out your Shockwave plugins section.
If you see something like the below screenshot, means you have two shockwave plugins running, including the in-built version, so well just click on the disable button of any one of them.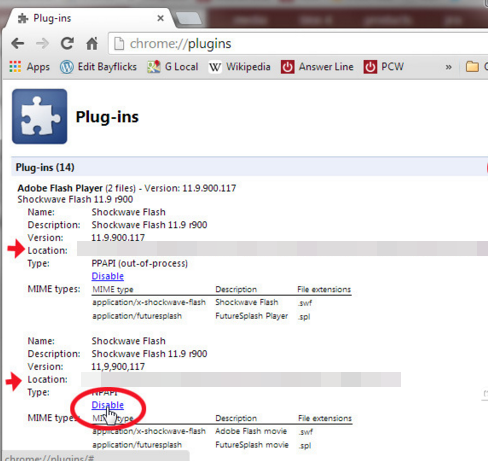 If it doesn't help, re-enable that instance, and disable the other one which should finally solve the problem.
So I'm guessing, that should have solved your doubts on How to get rid of shockwave flash crash, right? Ah, I even answered why does Shockwave Flash keeps crashing ( No, I'm not boasting, just re-capping). 
So well, that was about it. Just follow the above stuff and your shockwave flash player should be working smooth as butter.