Ever seen posts on Google search results with stars on them? Like rating stars and wondered how is it possible? Well, that's exactly what I'll be showing you today. How to get star review snippets on WordPress!
Well, they are the spices of Affiliate Marketing if you ask me, now whenever a person Googles "Product X review", there will be millions of searches, how will your page stand out? It needs to look special, right?
It not only gives your posts a better look at the SERPs, it also makes it easier for your readers to get a glimpse of what you think of the product overall.
So well let's dig from the surface, meaning let me enlighten you from the very basics.
What are Star Reviews?
Yup before knowing anything else you need to know what Star reviews are, right? I mean only then you'd be the least bit interested in getting them or deciding if they're worth your time or not!
Star reviews are those little stars that appear on the left side of some posts on Google Search Results.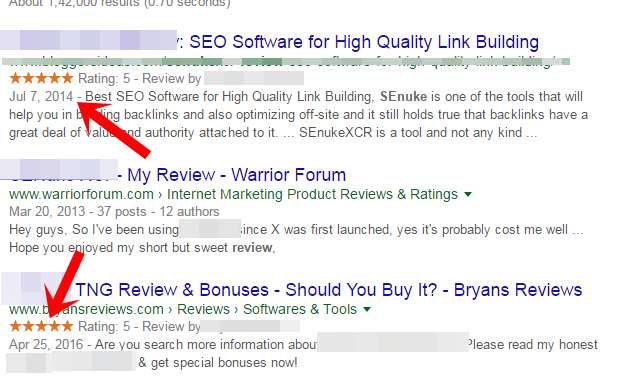 There's no limitation for them to be yellow color only. Most Best Rich Snippets & Schema Markup Plugins let you customize the color of the stars according to your own needs.
But most website owners like to keep them yellow because well that's the traditional color of how stars were colored and also how the earliest snippet reviews came into being. So it's like keeping the trend up.
But in a nutshell, that's what star reviews are, stars on your SERP result, and web pages to give your readers an instant overall score of the product.8
Now they've two primary functions, First, they tell the visitors that you've reviewed the product and have a final opinion on them. Thus they are getting a total, overall score directly from the Search Results.
Second, they boost the look and feel of your result and hence resulting in more conversions. Ofcourse your website will stand out from sites which do not have the star snippets on them, so of course people would like to go with your reviews.
And finally, the third one that comes in is that people are likely to buy a product from your link, because Comm'n it just looks more professional, meaning it looks to have more credibility.
Best Rich Snippets & Schema Markup Plugins:-
I just told you what star review snippets were, right? Yeah right but how would you get these on your websites? It's not like you've got a Ph.D. in programming skills, right?
The good news is, you don't need one. There are hundreds if not thousands of star snippet review plugins available out there in the market, and a lot of them are free. There are a lot of themes that offer the inbuilt feature of adding snippets. If you don't know how to choose the best WordPress theme, see that to learn about WordPress themes.
Now I said "schema markup plugins"! What on earth are those? Well as you already might know, plugins are extra bits of code that enhance the features and functionalities of WordPress, right?
They're light-weight, meaning they're generally less than 10 MB in size, but they extremely increase the potentialities of what's possible with WordPress.
As I always say, WordPress doesn't have a lot of awesome features, it's the plugins that make WordPress awesome, WordPress's power to support and integrate those plugins is what makes it awesome.
So yeah that's where your rich snippet & Schema markup plugins come in. These are plugins that let you have those star reviews on your website. Now, these are coded by professionals so you don't have to do a lot of things, apart from installing them.
They're already schema-rich, meaning when you rate something on your site using them, the rating would automatically appears on Google SERP pages.
How to Get Star Reviews Snippet on WordPress?
Okay so here's what you need to do to get those star reviews on your WordPress site.
Go to your dashboard, and click on Plugins.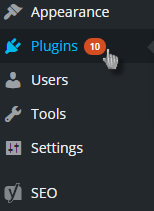 And then click on "Add new"

Then type "Review" in the search box on the left side.

And then you'd get a page that looks something like this.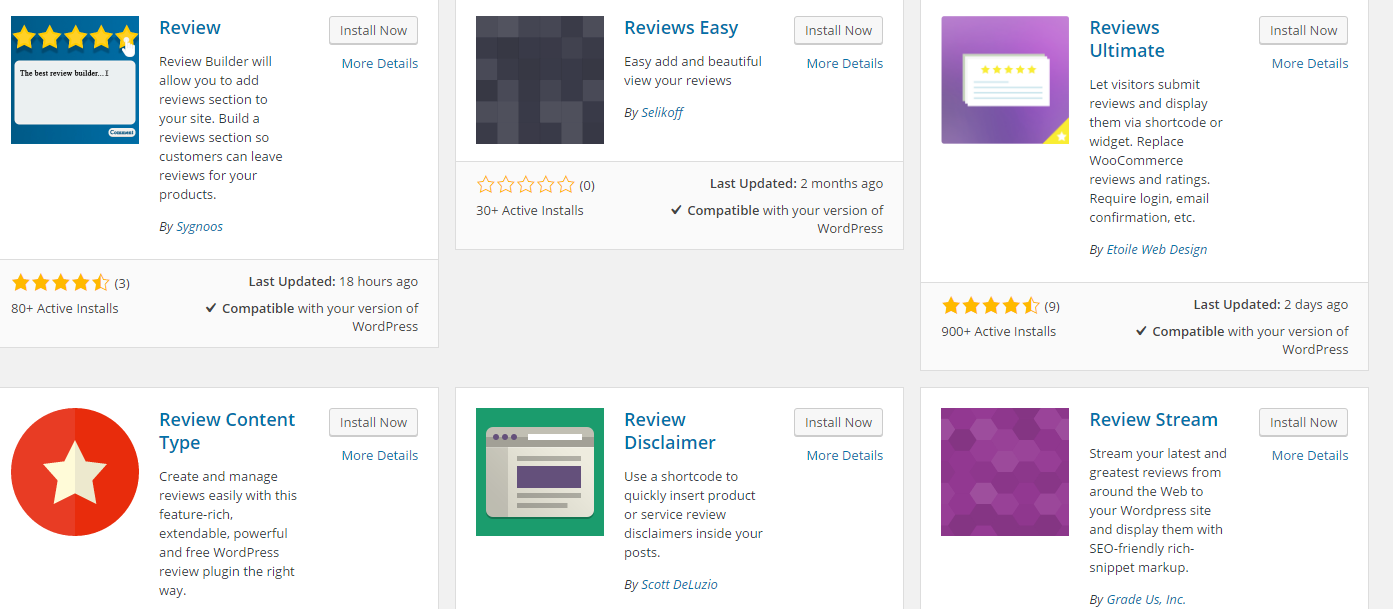 Now that's pure goldmine! All of those plugins will do the job for you! You can go with any one of them and click on "Install". The process will be exactly the same no matter which plugin you're going with. So yeah just do it.
Once the plugin is installed, you'd be allowed to rate and review the posts/articles/products!
Wanna learn how?
After you've installed the plugins, on the "write a new post" page, whenever you're writing a new post, you'd have this new section which will let you do what you want to.  If you don't want to install any plugins, you can add custom codes in the theme. Here is how you can customize WordPress themes.

See? The "feature name" (Or something similar to it will be there with every plugin!) is where you write the name of the exact feature you're rating.
And then the "stars" is where you rate it out of 5.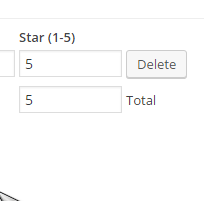 The overall score is automatically calculated once you've rated 2-3 features! And then a beautiful snippet like this would be shown on the blogpost!

Also read:
Final Words:-
So yeah that was it folks on How to Get a Star Reviews Snippet on WordPress, all you've to do is, get your hands on a neat review plugin, install it, and start rating!
No rocket science over there! In fact, the plugins I've shared are free, meaning the search results are mostly free so it's not like you'd be wasting any bucks on them anyway. Do you have Yoast Plugin installed? But have to set up the Yoast for the best SEO practice?
Hey, mind hitting the share button? Or if there's something that's going above your head, make use of the comment box! I'm here to answer them!