The best marketing app is not the same for everyone. You need to know what you want to do. This will help you make the best decisions.
But when it comes to sales funnels, two tools are vying for the top spot. GroovePages and ClickFunnels are their names. They also have the same goals and have similar parts.
This makes it hard for people to decide which one to use.
Today, we want to help you with the following: Which Should You Use: GroovePages vs ClickFunnels? We will look at each platform in more depth.
We'll talk about how they work, what their pros and cons are, and how much they cost. From there, you can choose which one is better for your needs.
 What is GroovePages?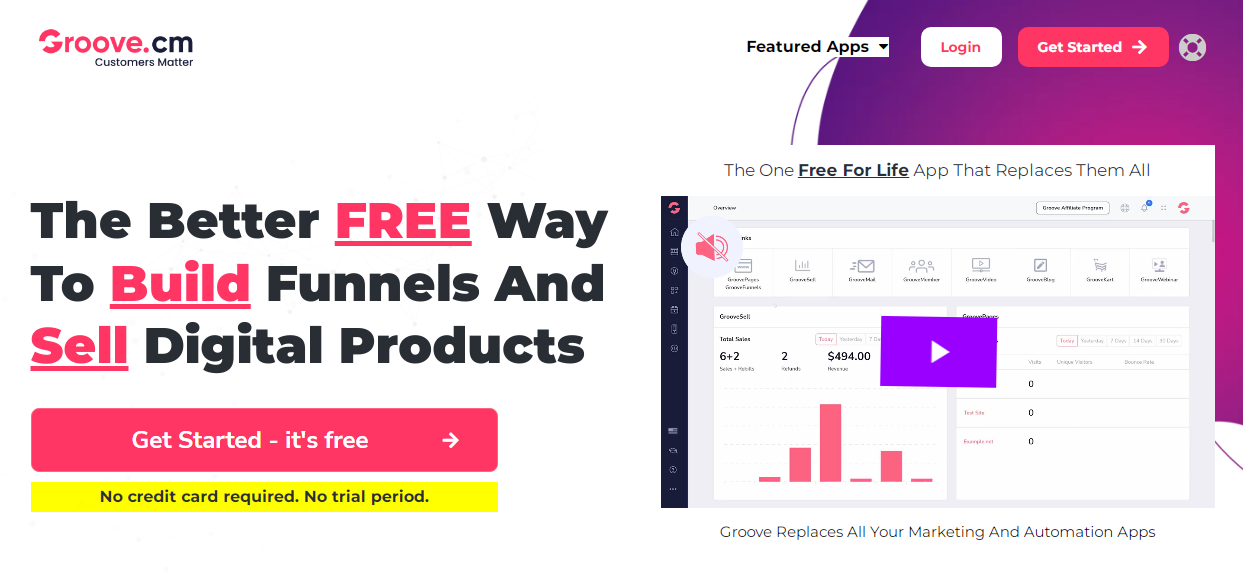 GroovePages is one thing that GrooveFunnels sells. Mike Filsaime and John Cornetta are the main people who started it.
They also came up with the idea for Groove Digital, Inc. At first, it was sold with the other Groove products as a package.
The official version of it has only been out for a short time.
This app is most often used to build pages and sales funnels. But this is a lot more than that. This has everything you need to start from scratch and make a site that works.
Note that this only works on advanced results, so you can rest assured that you won't end up with a bad layout.
What is ClickFunnels?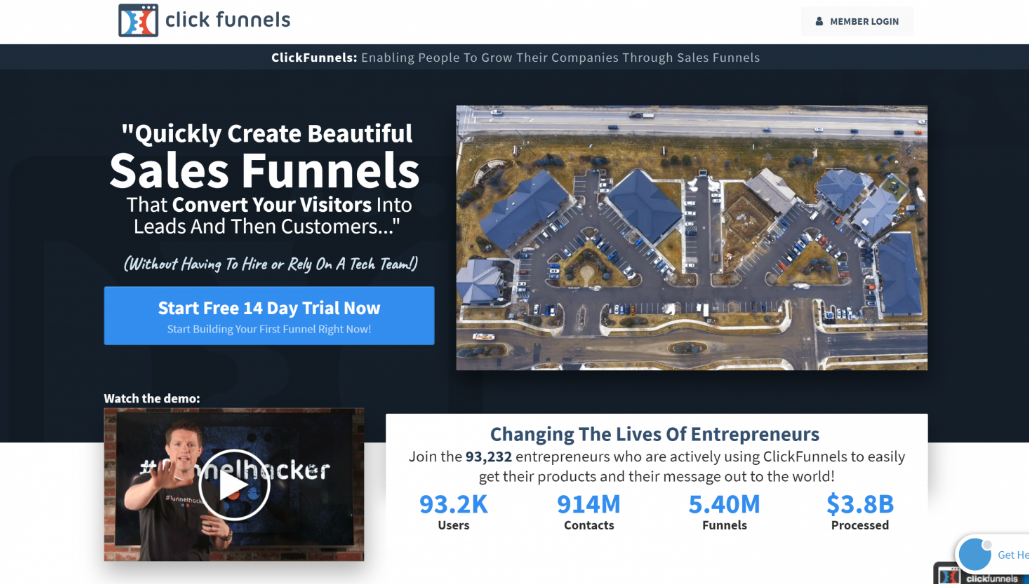 ClickFunnels is a separate tool from GroovePages. Instead of holding several main products, it has all of its features in one place.
This company was started in 2014 by Russell Brunson and Todd Dickerson.
It has been around for a long time compared to most apps. Because of this, a lot of experts can guarantee that it will work, and some of them have even joined the Two-Comma Club.
Here, you can make your own website and sell your goods or services. You'll also be able to keep track of your marketing plans.
This includes marketing through email, text message, and even social media. In terms of features, this can be more complicated. Still, you can expect this to have an easy-to-use interface for new users.
GroovePages Features

Despite its simplicity, GroovePages offers a wide range of features. You can refer to the following overview:
As you can see, most of them are about page elements because that's what they do best.
It stands out because the layouts are made to fit each device. Other marketing platforms don't usually do this.
This feature keeps your site from having display problems, so you don't have to worry about how people access it.
GroovePages may not seem to have a lot of features, but this is enough to make a fully functional store.
Also read: Markethero vs ClickFunnels 
ClickFunnels Features

Let's now take a look at ClickFunnel's features. It is popular for its wide range of functions. Here are some of the most notable ones:
The main focus of this tool is funnels. There is a wide range of funnels available from them, including:
There is no end to the list. In spite of this, you can expect it to excel in other areas as well. Third-party integrations can even expand its features.
Difference Between Groovepages vs Clickfunnels
Now that we have gone through so many similarities, we can compare GroovePages and ClickFunnels.
Video Hosting
GroovePages is the clear winner here because it has the Groove Video app, which is a dedicated video hosting solution.
But if you want to host videos with ClickFunnels, you have to work with software from a third party.
Groove Video also has great tagging tools, customization options, and a "call to action" button that can make any video go viral online.
Aside from this, it can also help you do A/B testing and get a detailed analysis of all your content collections.
Scope and Size
ClickFunnels is a good way to learn and get used to the basic ideas of sales funnels, but it has some design flaws that make it hard to use.
GroovePages, on the other hand, is growing really well in size and scope. Every day, thousands of people sign up for it, and it gives you full control over your online marketing campaigns.
A/B Testing
There is a unique feature in ClickFunnels that makes it easy to optimise marketing campaigns and sales funnels.
This feature, which is commonly called "A/B testing," lets users test different funnels in two ways.
It's easy to tell which version of funnels works best. GroovePages, on the other hand, doesn't have this feature built in, but it is expected to be updated soon.
Calendar
Because ClickFunnels doesn't have a calendar tool, this may be something that makes you sad.
You could think about integrating this tool from the outside, but that will put more strain on your budget, which is already tight.
But if you use Groove Funnels, you can schedule appointments right away with the Groove Calendar app. They are also easy to connect to sales funnels.
Helpdesk
GroovePages will soon have a platform called GrooveDesk that makes it easy to submit support tickets.
At the same time, you can use a large knowledge base and chat to help people in real time.
But ClickFunnels doesn't offer a helpdesk like this, and you can't even hope to get this feature soon.
Blog and SEO
As we've already talked about, GroovePages is made of advanced JavaScript, which helps pages load quickly.
It can load the whole HTML structure in advance without even needing to ping the server.
SEO is directly linked to how fast a website loads, so sites made with GroovePages are very well optimised.
ClickFunnels, on the other hand, uses cutting-edge technology, but it doesn't offer any of the above benefits.
Getting your business to the top and beating the competition can be accomplished using GroovePages' SEO feature.
GroovePages Pricing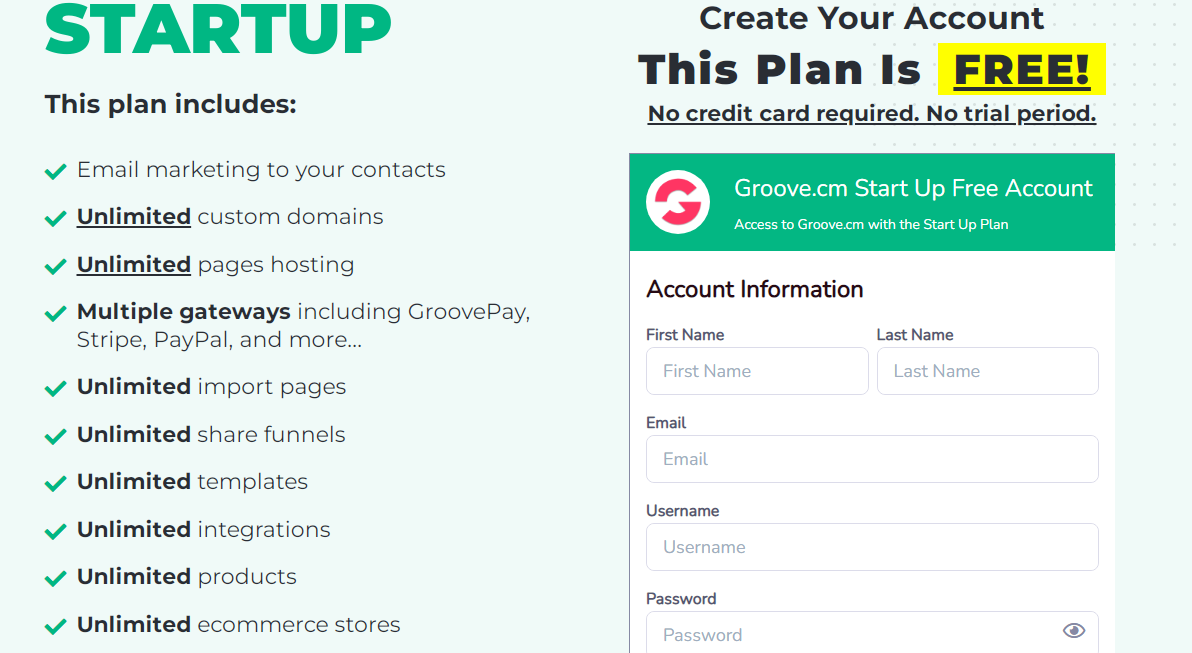 GroovePages is the way to go if you want to save money. The prices are easy to understand. It, alone, is available for free and lifetime plans.
GroovePages Lite, the free plan, used to cost $99. They, however, offer this promo for a short time to support marketers.
This will make it possible for you to have few resources.
On the other hand, the lifetime plan costs $497. This has a full set of features and an unlimited amount of resources.
ClickFunnels Pricing

ClickFunnels comes in three different packages.
The cheapest plan is the Basic Plan. It costs $127. You can create up to 20 funnels and 100 pages on this site. Small businesses will benefit most from this.
It costs $157 for the Pro Plan. This is what they say most often. This gives you access to a lot of resources and learning materials.
If your business has many needs, this is the best way to spend your money.
The last plan is Funnel Hacket, which costs $208 per month. This will give you access to training, seminars, and tutorials that are only available to you.
Quick Links:
Summary: Is GroovePages better than ClickFunnels? 2023
Whether GroovePages or ClickFunnels is better for you depends on what you need. Even though they are almost the same, there are some ways in which they are different.
GroovePages' marketing can be pretty bad at times. On the other hand, it costs less than ClickFunnels. It even has a plan for life.
GrooveFunnels may be a better choice if you need more features. This is best if you want to pay more attention to how the page looks.
On the other hand, ClickFunnels is a little bit pricey. This can, however, be used to make funnels for sales, webinars, marketing, and similar things. This includes a wide range of tools for marketing.