Not sure about you, but as for me, I'm on Facebook for the last 6 years! Trust me I've seen it go through some major design and algo updates. One of them recently (around 2 years back) added is the "Ticker" update. The subject of this piece on How to Hide Ticker on Facebook.
Now back in the days when I joined Facebook, there was no ticker, no timeline, hell not even the "Chatbar". Well yeah, it wasn't there. That little sidebar with all your friends listed? Nope.
So yeah I'd say Facebook made some great changes and made our lives easier. But not every update or change was desirable, right?
I mean I've hidden my ticker for the last one year, and trust me never once have I missed it. In fact, as I'm on an extremely limited bandwidth plan, it has saved me a couple of bucks and time if anything from its part.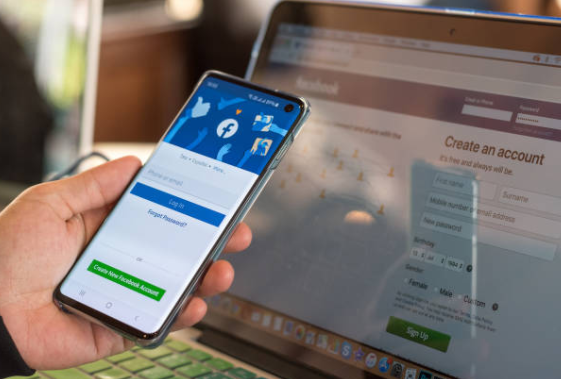 What Is The Facebook Ticker?
The Facebook ticker came into existence around 2 years back. It's that little slider, that keeps rolling and updating itself every second right-top-half of your Facebook homepage.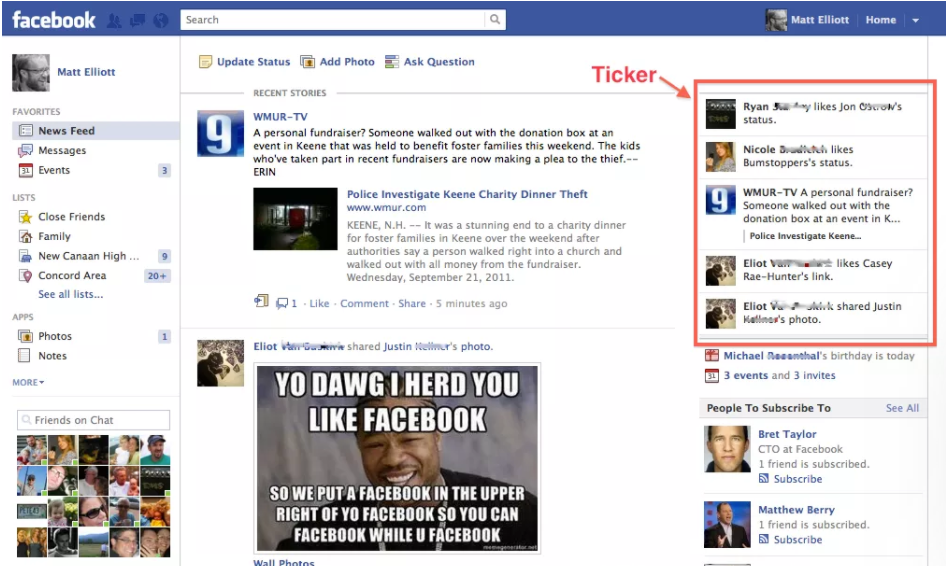 Yeah, that's what's called the ticker.
A ticker is like the "live-feed" of your Facebook profile. It tells you and your friends, about what they and their friends are respectively up to.
Live-stream:- Live stream as in not of video, but of posts/updates, etc. You can see in real-time which friend is doing what on which profile.
Listen to Music:- Ever seen one of those "Listening to "ABC" song updates? The one where the songs are tagged? Well whenever your friends post an update like that, you can click on the ticker message and tune in to the song yourselves.
Join Games– When your friends start playing a game, something that has multiplayer possibilities, you can just tap on the ticker to join the game then and now and if the request is accepted, you're in the game.
Notifications:- Notifications of every kind, you liking something, you commented somewhere, you playing a game, basically everything appears on the ticker.
What If Your Ticker Is Not being Updated?
That's a possible case that your ticker is not getting updated for some reason and you feel frustrated because of it. Well, it's like, you might not need the ticker at all, but again you want to use it and keep it "running" just because it exists.
So the reason your ticker stopped updating itself in most cases is that Facebook stops the ticker if you've been idle for 15minutes!
Meaning if you haven't done any activity on Facebook in the last 15minutes, Facebook stops the ticker simple as that. To get it running again, make some movement. Like something, start a chat or just about anything to let Facebook know you're alive.
Who Can See Your Ticker Updates?
Just like you can see someone's activities, comments, likes, games, etc, others can see yours too, right?
So the general question is, who is able to see your activities via the ticker on their homepages?
Everyone in your friendslist will be able to see your "likes/comments" activities on their ticker.
Your status updates will be visible in the ticker only to those friends for whom you've enabled the audience. For eg., if your audience is "custom" well then nope they won't get the ticker notifications.
Why Hide Ticker On Facebook?
Now you might ask me, why would you even bother to hide the ticker, yup right. I mean it's not like it hurts to know what your friends are up to, right?
My primary reason to hide it was, distraction. It just keeps rolling and rolling constantly and that's quite a bit of distraction for me.
My second reason to hide tickers on Facebook was data. Yeah, I was broke so every time the ticker updated itself, my data was consumed with the new updates, updates I didn't really care about.
Not Important:- And lastly the obvious reason, it's just not important enough. 50% of the time the updates are regarding which friend is doing what, and being honest I don't even know most of those guys. So yeah that's it.
How To Hide Ticker On Facebook:-
Easiest Method:- Scroll It Upwards
Just hover your mouse over the bottom ticker line, and it lets you scroll it up.
So just scroll it up and it's gone.
Even though it feels like it's only "hidden", in fact, the ticker has been turned off.
Method 2:- Turn Off The Ticker:-
The other more "solid" approach is to click on the "gear" icon on your chatbox.
And then simply click the "Hide ticker" option.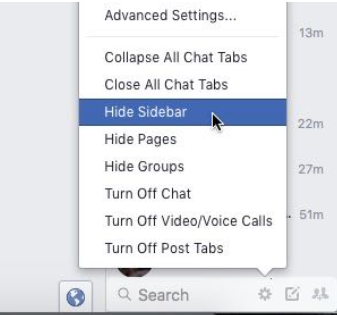 Keep in mind that if you've scrolled your ticker up, you'll get the "show ticker" option instead of hiding the ticker. So use this method only if you've your ticker running.
Quick Link
Conclusion | How To Hide Ticker On Facebook 2023
So that was all I had on How to hide ticker on Facebook folks. Although the ticker is an "advanced" feature, something that's real-time and keeps us up to date, I personally feel it's a bit too much. Although it's being well appreciated and liked on the network.
Anyway Hope this piece helped. If it did I'd appreciate you leaving your opinion in the comments section.
If you've any doubts or questions, or even any other method to achieve the same goals, feel free to use the comment box even then. And finally, I wouldn't mind if you guys share this piece around on your social networks.