Are you a new blogger looking for tips on how to make blogging more efficient? Wanting to know the secrets of successful bloggers who have turned their passion into an incredible career? Look no further!
This post delves into the world of super bloggers, discussing how they make writing content easier and faster through effective scheduling.
Learn the foundations of creating a blog schedule that increases productivity, improves consistency and catches reader attention.
Rather than spending countless hours searching for topic ideas or worrying about when posts go up, become organized with your blog — use this post as your guide.
How Super Bloggers Work? 2023: Overview
Planning your calendar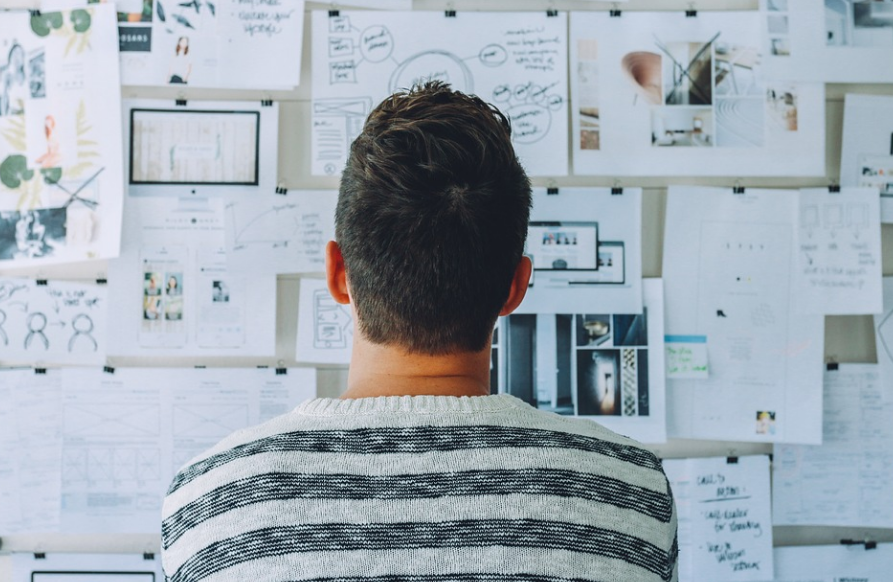 Planning your calendar is one of the most important steps for any successful blog.
Having a good blog schedule can help you be more productive and organized, allowing you to get more done in less time. But how do you plan an effective blog schedule?
The first step is to assess your current blog posts and decide what type of content should be included in your calendar. Are you focusing on short-form, long-form, or a combination of both?
Do you want to add commentary or news pieces? Once you've identified the type of content that best reflects your blogging goals, it's time to set up your topics and assign them dates. 
When creating a blog schedule, it's important to focus on consistency. This means making sure that there's enough spacing between posts and that any repetitive topics are spread out appropriately.
A good rule of thumb is to post once every 1-2 weeks. You may also want to consider creating deadlines for yourself so that you don't miss any posting opportunities.
Setting reminders in an online calendar or using a productivity app can help ensure that nothing slips through the cracks. 
Once you have all the topics mapped out, it's time to start filling in the details. What type of sources will you use for each post? How much research will be required for each topic?
Will there need to be any interviews conducted or podcasts recorded? Knowing all these things ahead of time will make it easier for you when it comes time to actually write each post.
Additionally, if there are recurring tasks related to your blog such as guest interviews, social media promotion, or keyword research, factor those into the calendar as well so that they don't get forgotten about. 
Finally, make sure to leave some wiggle room within your blogging schedule so that unexpected opportunities can come up without throwing off your timeline too much.
Being able to respond quickly by writing new pieces or shifting existing ones around can give your audience something fresh and exciting without completely disrupting everything else going on with the blog at once. 
Creating an efficient and effective blog schedule isn't always easy but dedicating the necessary time upfront can save a lot of frustration down the line.
With proper planning and organization, even the busiest bloggers can stay ahead of their work while still managing their day-to-day responsibilities outside of their blogs as well!
Staying productive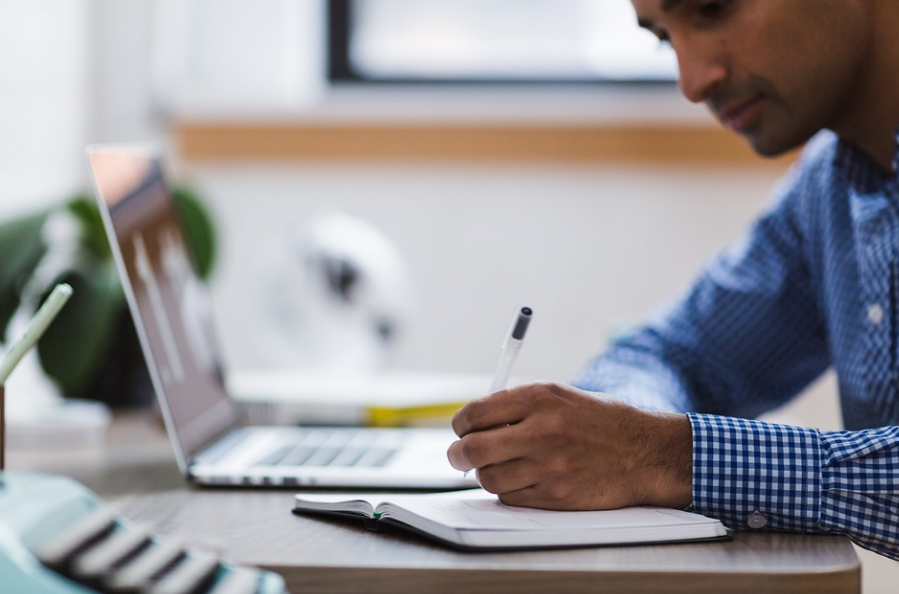 Staying productive is a challenge faced by many bloggers, especially those who have to manage multiple projects or juggle different responsibilities.
Super bloggers are adept at staying productive despite the demands of their blog schedule and the ever-changing nature of blogging in general.
Here, we'll provide some tips on how super bloggers stay productive, allowing you to optimize your own blog and reach your goals. 
First and foremost, super bloggers must be organized. Scheduling tasks is an essential part of ensuring that everything gets done in a timely manner.
Bloggers should set aside dedicated times for writing posts, creating content ideas, editing posts, formatting images and more.
Having these tasks scheduled ahead of time helps to ensure consistency and can prevent procrastination.
It also helps to break down larger projects into smaller tasks that can be tackled one at a time with greater focus and clarity. 
Super bloggers also make it a priority to minimize distractions while working on their blog schedule.
This could mean anything from staying off social media while working or blocking websites that may take away from productivity.
Disciplining yourself to avoid distractions can result in increased efficiency when it comes to completing tasks related to your blog.
Technology has made it easier for super bloggers to stay productive in their work as well.
Automation tools such as Hootsuite enable people to schedule posts across multiple platforms with ease, saving time that would otherwise be spent manually sharing content on each platform individually.
Apps like Evernote help users keep track of ideas scattered around the web – from emails and websites – all in one place without having to switch between tabs or apps constantly. 
Overall, being organized, disciplined with distraction management and making use of available technology are essential elements that allow super bloggers become successful online entrepreneurs while balancing other life commitments efficiently at the same time.
When you apply these tactics consistently you will find yourself tackling your blog schedule with more clarity than ever before!
Staying consistent
Staying consistent is an essential part of developing a successful blog. It's not enough to just have great content, but you need to have a steady stream of it in order for your readers to stay engaged.
A blog schedule can be a great way to ensure that your blog is staying on track and remains consistent throughout the year.
When developing a blog schedule, there are a few key things that you should consider. Start by determining how often you will post new content.
Will it be daily, weekly, or less frequently? It's also important to decide on the type of content you'll include in each post – such as industry news, personal stories, expert advice, tips and tricks, or any combination of these things.
Knowing what type of content you'll be writing helps make the process easier and more efficient.
Once you've determined the frequency and topic for each post, create an editorial calendar that outlines when each article will go live on your blog.
This ensures that your content is organized and planned out in advance so that it's not left up to chance.
You may also want to consider setting aside specific blocks of time each week for creating new content so that you stay focused and don't get sidetracked with other tasks.
In addition to having a plan for when posts will go live, it's important to make sure that you're staying consistent with your writing style and brand voice throughout all of your posts.
Your readers should know what to expect when they come back for future updates from your blog – consistency builds trust between them and encourages them to come back for more! 
Finally, remember that consistency doesn't mean perfectionism! You don't need everything about every post perfect; instead focus on putting out quality content on a regular basis rather than worrying too much over small details or details outside of the scope of the article itself.
Creating high-quality content requires effort and dedication, but following these steps can help make the process much smoother and keep readers coming back again and again!
Integrating guest posts into your schedule
Integrating guest posts into your blog schedule can be a great way to increase the amount of content on your blog and give your readers fresh perspectives from outside authors.
Guest posts can also help attract new readers and build relationships with other bloggers in your niche.
Writing a regular schedule for guest posts is a great way to ensure that you optimize the potential benefits these extra contributions can provide. 
When creating your schedule for guest posts, it is important to consider several factors.
First, determine how often you will accept guest posts and how many you will accept each time. It is generally best to limit yourself to one or two guest post submissions per month.
This will help keep the quality of your content high while allowing enough time to review submissions and edit them if necessary.
Additionally, make sure that any accepted submissions stick with the topic of your blog, so as not to confuse readers or detract from what makes up the core of your blogs voice. 
Make sure that you set clear expectations for potential contributors before they start writing their post.
Provide detailed guidelines on topics they should write about, word count requirements, if any formatting rules need to be followed, etc.
Also be sure that each submission is checked for accuracy and quality before it goes live on your blog – this will leave a good impression on both readers and contributors alike! 
Finally, make sure to involve others in reviewing the accepted submissions as well.
Whether it's family members or close friends, having another set of eyes look over a piece can help catch mistakes missed by both writers and editors alike!
Additionally, don't forget to thank contributors once their piece has been posted – even if it was rejected due to not meeting expectations – thanking them shows appreciation for their work and encourages repeat contributions from other bloggers in the future!
Integrating social media marketing into your schedule
As a successful blogger, it's important to take advantage of the powerful platform that social media offers.
Platforms like Facebook and Twitter can be invaluable tools for growing your blog by reaching new audiences, engaging with readers and building relationships with potential partners.
But with so many platforms and such a wide range of activities required to make the most out of them, it can be difficult to find the time to fit social media marketing into your already busy schedule.
Fortunately, there are several strategies you can use to make integrating social media into your schedule easier. The first is setting up a dedicated time each day for working on your social media activities.
For example, if you know that your peak blogging hours are from 10am-2pm, then use the remaining time in between to focus on interacting with other users and crafting creative posts for your followers.
This will help ensure that you're consistently delivering quality content and engaging with users regularly without sacrificing too much of your regular blogging time. 
You may also want to consider using scheduling tools such as Hootsuite or Buffer to pre-schedule posts ahead of time so that they'll be automatically posted while you are focused on other tasks.
This will allow you to dedicate more "in the moment" attention to responding quickly when someone interacts with one of your posts or shares it on their own page – something that is incredibly important for fostering meaningful relationships online. 
Finally, don't forget about taking advantage of automation features like RSS feeds or automated tweets whenever possible in order to save yourself hours each week.
It may seem counterintuitive at first but once properly set up these tools can dramatically reduce the amount of manual labor required for managing your various accounts while still delivering effective results in terms of expanding reach and gaining loyal followers. 
By implementing these strategies into your daily routine, you'll not only streamline the process of managing multiple accounts but also create more opportunities for organic growth through meaningful engagement with fellow bloggers as well as potential customers who could provide valuable feedback about what type of content resonates best with them.
Troubleshooting (when things don't go as planned)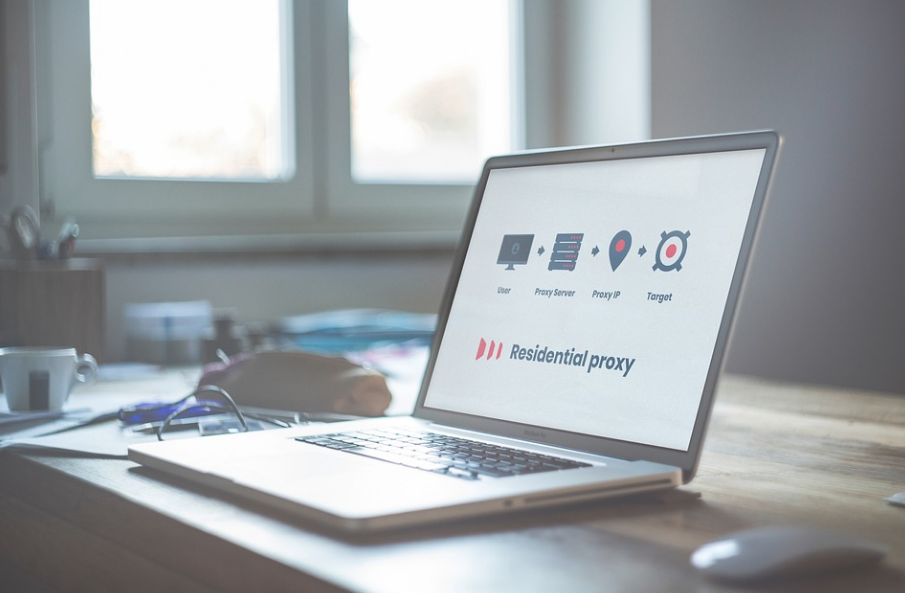 Troubleshooting (when things don't go as planned) is an inevitable part of running a blog. Whether it's technical issues, writer's block, or time constraints, every blogger will face hiccups along the way.
In order to keep your blog on track, it's important to have some strategies in place for when things don't go as planned. 
One of the most important aspects of troubleshooting is having a plan. When issues arise, you should think proactively and try to anticipate potential problems that could occur.
By creating a contingency plan before anything happens, you can be prepared for whatever comes your way.
This could include having backup articles written in case of writer's block or having systems in place for quickly solving technical issues when they arise. 
Having a support system is also beneficial when it comes to troubleshooting. Reach out to other bloggers or professionals who are knowledgeable about blogging and can offer assistance whenever needed.
This could mean seeking advice on how to solve a particular problem or getting help with navigating difficult terrain such as coding or marketing strategies.
This can save valuable time and energy when working through an issue. 
In addition to being prepared and having support, it's also important to stay calm during times of trouble.
It can be easy to become overwhelmed but if you remain focused and take things one step at a time, you will have better luck solutions whatever issue has arisen.
Finally, don't forget that taking breaks can be beneficial when troubleshooting – sometimes stepping away from the problem for a few moments can help clear your head and lead you towards the best solution possible. 
By following these tips, super bloggers will be able to successfully navigate any hiccups they may encounter while running their blog efficiently and effectively – even when things don't go as planned!
Conclusion: How Super Bloggers Work? 2023
Creating and following a blogging schedule is key to being an efficient blogger. It helps you focus on episodes, allows you to plan ahead for promotions or blog post series, and keeps you accountable for posting new content regularly.
If you're not already using a blogging schedule, we recommend giving it a try.
You may be surprised at how much easier it is to maintain your blog – and how much more successful it becomes – when you have a set schedule to follow.