Before I tell you guys about how to access the dark web, I want to give an introduction to what is the dark web? Search engines like yahoo and Google show only 4% to 6% of stuff from the entire internet the remaining 96% to 94% is called as Dark web or Deep web. The dark web forms a small part of the deep web.
We can also call dark web as a collection of publicly visible websites, but these websites hide the IP address of the server who run them. You can easily access these websites, but you don't know who are behind these sites.
Sites on the dark web hide their identity by using Tor encryption tool. The darknets constitute the dark web and many other popular networks like Tor, I2P, and Freenet. It is not like all the Dark Web sites using Tor network; some websites are using I2P network, but the principle of hiding the IP address remains the same.
Do you know Facebook become the first major web company using the platform of the deep web? Now you can use Facebook in the whole world even in the blocked counties. If you wanted to excess any website which is banned in your region, well, you can do that using Proxy Sites. Here are 100 Proxy Sites to Unblock Any Website Anywhere.
Dark web is a place for access to fake money, weapon, PayPal account, drugs and social security account. It sounds pretty cool, but it is called the dark web for many reasons. Dark web is all about darkness, and it is fraught with dangers. Visiting dark web is dangerous and in some places even illegal.
The dark web is also a threat to national security. The dark web's most successful online vendors is Silk Road, which was founded in February 2011. It is an illegal drug market which generated 1.2 billion dollars in revenue.
Dark web is often confused with the deep web. The dark web contains many illegal content like hacking services, fraud services, and weaponry that can be had in exchange for Bitcoin.
How to Access the Dark Web?
Step #1: It is not difficult to access the dark web, simply install the Tor and start using it.
Step #2: Open the Torproject Official website and go to Our Projects section and click on the Tor Browser button which contains everything you need to safely browse the Internet.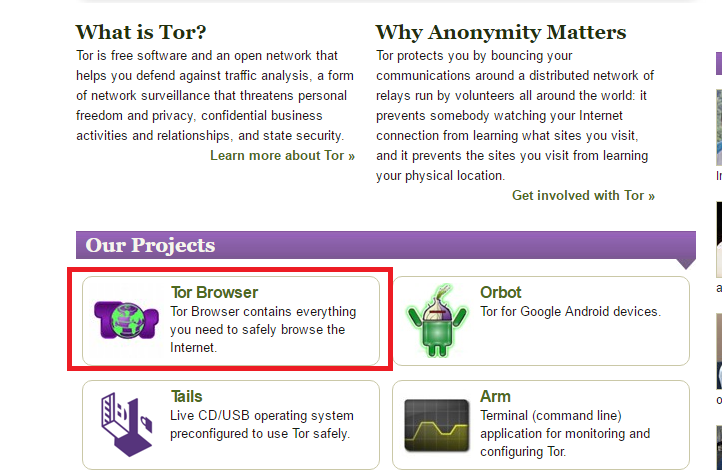 Step #3: This will take you to another Download page, now click on Download Tor Browser and then select Language and your operating system.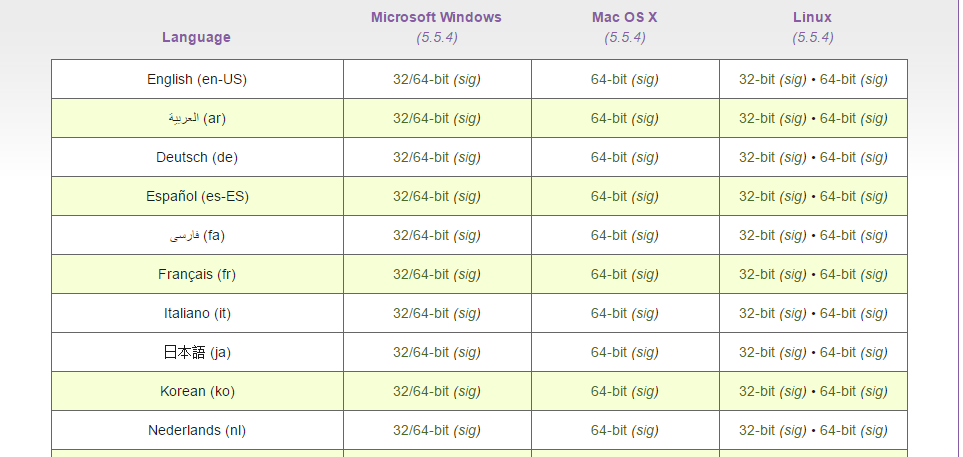 Step #4: This will start the downloading process, after TOR is downloaded, double click on it.
Step #5: Now choose the language after that click on Install>>Next, finally click on Finish.
Step #6: Once it's launched, the browser will automatically connect to TOR.
Step #7: Some websites like HiddenWiki may contain links to dark web websites, and they provided this list for informational purposes only. To open these websites, you must have Tor browser. Once you get into the dark web, you can access the sites related to drugs, guns and whatever else you wish for.
Always use VPN while connecting to anonymous network. Here is How to Access iPhone VPN?
Difference Between Dark Web and Deep Web:-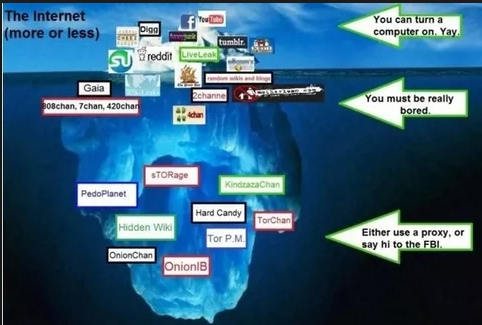 There is a lot of confusion in many people's minds that what is the actual difference between Deep web and Dark web. The deep web is not indexed by the search engine, so, you need to visit deep web websites directly; on the other hand, the dark web is a subset of the deep web which requires specific proxying software to open.
You can visit deep web with browser if you have URL of website but Dark Web sites open with a particular software like I2P, Freenet, and Tor. Dark web usually including pornography, buying, and selling of guns, buying and selling of drugs, gambling, etc.
Deep web protects their some sites with a password and by adding metadata to the pages to prevent search engines from accessing them, you can consider a closed Facebook or Google+ groups in Deep web.
On the other hand, the dark web doesn't need to protect sites via a  password because you can't open them in Google, Yahoo and Bing browser.
What is TOR?
Tor is a service that you use to try to provide anonymity while you are on the internet. If you are trying to go around on the internet, do things that you don't want people able to track back and figure out where you are coming from, then Tor is the service that will allow you to do just that.
Tor is a service that helps you to create dark net basically the internet works that you can only access if you have special software installed on your computer so not only tor allows you to surf anonymously on the internet but it allows you to also anonymously host websites.
With something called hidden services within Tor, you can actually host websites and just as people anonymity is kept while navigating through the web, this is also true for you when you are hosting their server nobody knows who you are or where you are.
See Also: How to Access the Deep Web?
From the TOR official website, you can easily download Tor Browser Bundle, which allows you to a use browser without installing anything on your computer. It also allows you to access Tor hidden Services.
Tor is a kind of jail broken browser and with this you can anonymously browse the web without any history, and no body can track you if you are using Tor. People says it's dangerous just because you can access the deep web on it but actually it is pretty safe. It is also used by police as well as criminals. It was developed in 1990's by US Naval Research Lab.
Actually, it was designed to protect the US government but due to its ability to protect privacy, it was released to the public. Now it is free to use for everyone in the world.
Final Words
After reading this article, you will definitely get your answer for how to access the dark web. This article also describes everything about dark web and TOR. Mind it, Dark web is a part of Deep Web. Deep Web comprises of confidential information and other data of different institutions like Schools, Colleges, Bank, Universities, Government records etc. Here is how you can access deep web, just out of curiosity.