Photoshop is one of the most famous and top-ranking editing software developed and manufactured by Adobe Systems Inc. It is the leading image editing software which allows it's users to crop, manipulate, resize, color and perform all type of editing tasks possible on digital photos.
With Photoshop, you can not only edit and manipulate the pictures, but you can add various effects and text on them that too of your choice. Photoshop indeed is a powerful tool that many professionals all over the world love using it as their photo editing tool. Photoshop, however, has a number of inbuilt fonts, but it's not just everything that Photoshop has to offer.
Although Photoshop has many features that make people love it there is something Photoshop lacks at, that is fonts.
You don't have to restrain yourself to the limited fonts offered by Photoshop. You can always use fonts from other sources. Yes, Photoshop allows its users to import external fonts as well.
Now you may think how to import fonts into Photoshop or how to add fonts to Photoshop since this software is provided with a very limited variety of fonts.
But, here is a problem. You can't add fonts to Photoshop until you download it. Yes, you heard it right! You need to download fonts for Photoshop in order to use them for PS.
In this article, we are about to cover the entire process of using new fonts in Photoshop including how to download fonts or how to download a font. Then we'll walk you through the steps on how to use downloaded fonts.
The steps on how to add a font to Photoshop are incredibly easy. Let's see what are they.
How to Add Fonts to Photoshop:-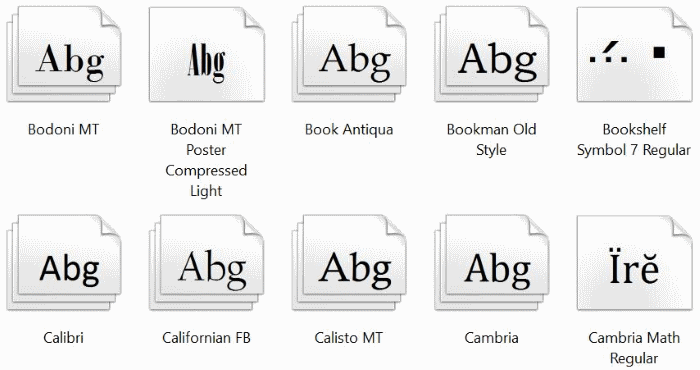 To add fonts to Photoshop, it is necessary to download them first as I told you above. Let me tell you there are many websites available that provide fonts for software that too for free. One of the websites is http://www.dafont.com/. This is one of the good websites which provides a sheer variety of fonts with a download button. A few other websites are mentioned below in the article.
On this website, you can find new and your favorite fonts easily. All you will need to do is just decide one from the list and click on the download button just beside the font you would like to download.
And, if you don't find the appropriate fonts of your choice from this website, you can search for others as well. The following are the steps to find the websites and download fonts from them.
Step 1: To find websites the reliable websites which allow downloading fonts for free, make a search on google. To be specific, type free fonts on google, you will see a list of websites appearing on Google, which offers free fonts. Select any of them and open it.
You can also use CDs of fonts if you have any or buy one from the market if you like. I guess there is no need to tell you how these CDs work? Do I?
Step 2: Now once you have found the reliable website, select your desired font and download it to your system. No matter which Windows system are you using fonts can be installed on any version of windows without any trouble.
Step 3: Most often, the downloaded fonts are in.ZIP file format. So you will need to extract the files from the.Zip format. To extract the file, double click on the file or right-click on the folder and click on extract file. The file would be extracted.
Step 4: Now once you have extracted the file, double-click on it to open it. After opening the file, you will see a font you have downloaded. Right-click on it and click on install. This is the most important step. Without the installation of font, you won't be able to add them to the software.
After a while, your font will be installed on the system and can be used anywhere be it Photoshop, MS files or any other software.
You can check that font in the fonts folder. If you don't know where this folder is placed, check it below.
Go to My computer> C:/ drive> Windows> Fonts. Yes, this is the folder where all the default or newly installed fonts can be found.
Now to install the font in Photoshop, open the Photoshop software and follow the below steps.
Step 1: First of all, launch the Photoshop program on your system.
Step 2:  Take the Text Tool and type anything(It's just to try the font we downloaded). Select the words and go-to fonts. In the font list, you would be able to see all the fonts including the one you just downloaded. Select that and enjoy that on your text.
Isn't it too easy?  I'm sure it is! The main problem with downloading and installing the font is searching the proper sites which offer free font downloads.
As I promised above here are some websites that offer free fonts downloading. One of the websites I have mentioned above, and the rest are given below.
http://fontsdir.com. On this website, you can find over 8000 fonts with the download option. And the good part is these websites are too easy to navigate. Most probably you will find the fonts on the home page of the website. Here are other websites you can download fonts for photoshop.
http://www.free4photoshop.com/
http://photoshop.cc/fonts
http://www.1001freefonts.com/sci-fi-fonts.php
http://www.urbanfonts.com/fonts/top-100-fonts.htm
That's it!! Now simply download the fonts from any of the above-mentioned websites and follow the above steps to add them to photoshop. Most probably you will be able to do it. But in case, you can't or face any difficulty in downloading the font or in the installation procedure; you can drop that in the comment section. We will try to solve that out for you.
I hope the guide was helpful enough to make you learn how to add fonts to Photoshop. If you enjoyed the guide and found it worth sharing, go ahead we appreciate your share!