Apple iTunes is the best place to enjoy music and movies. Many users don't know that they can also backup iPhone to iTunes easily. When you backup your iPhone using iTunes you can able to backup your Photos, voicemails, contacts and text messages.
Even if you lose your phone you can easily get your all data back.
Your iPhone will automatically backup to iCloud but iCloud give only 5 GB space for free. If you have more data than 5 GB data on your phone then you can't use iCloud, so you have to use iTunes to backup your iPhone.
iTunes has no limitations like iCloud and it will backup your all data in PC. Now the question is how to backup iPhone to iTunes? You have two methods one is syncing your iPhone with iTunes wirelessly over Wi-Fi and the second one is connect iPhone with PC via using the USB cable.
How to Backup iPhone to iTunes using USB Cable
Step #1: To start the process you need your iPhone, working USB cable, PC/ MAC and iTunes installed on PC.
Step #2: If you didn't install iTunes then start your PC and open the Apple iTunes official site. Now you need to click on download at the right corner of the screen.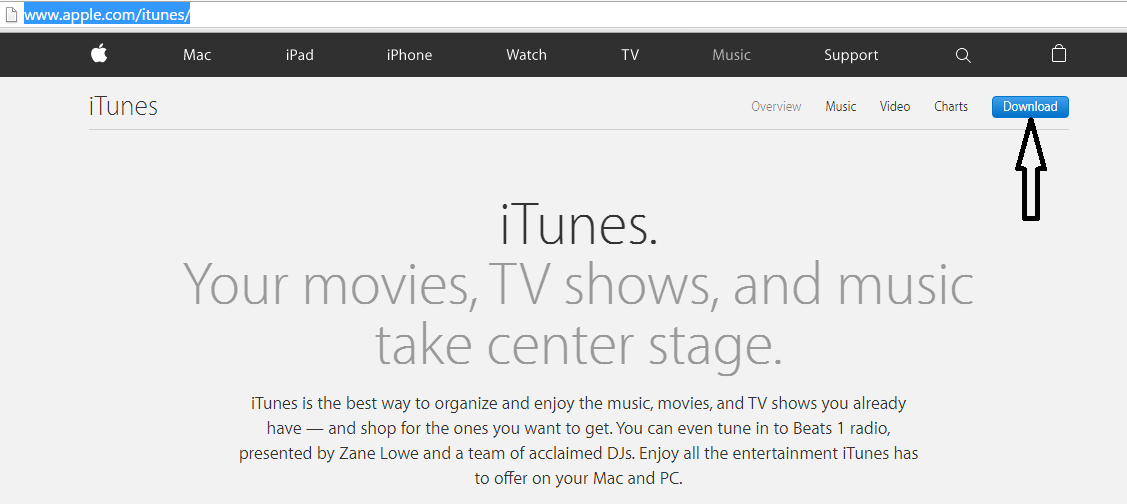 Step #3: If you are running a MAC, you will see iTunes MAC version to download and if you are using Windows then you will see iTunes windows version. Now put in your location, put in your email and click on Download now Button.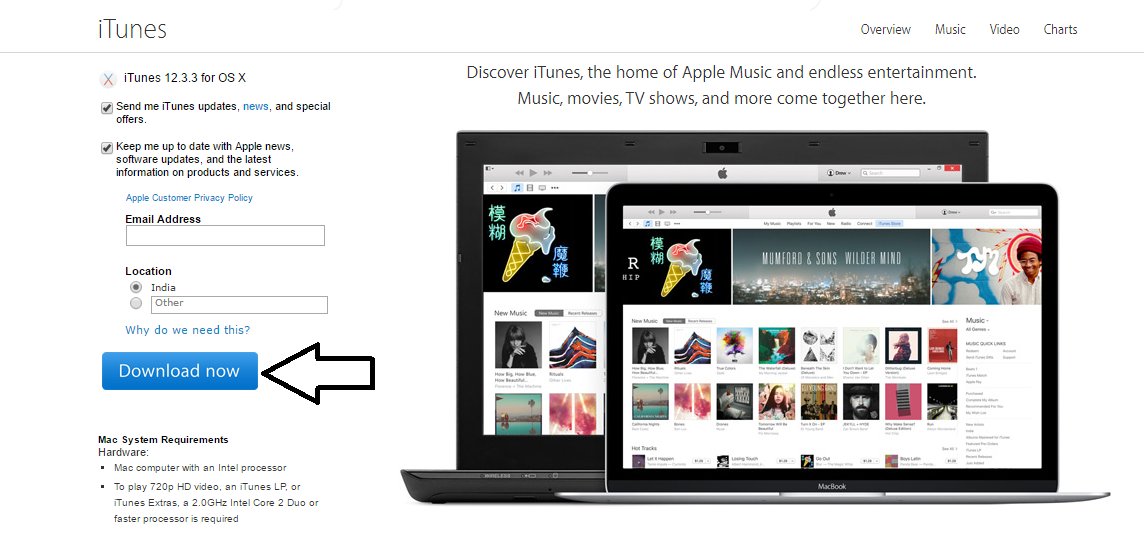 Step #4: Go ahead and connect your device with PC via using the USB cable. Now find iTunes on your computer and open it up then simply click on the iPhone icon on the top.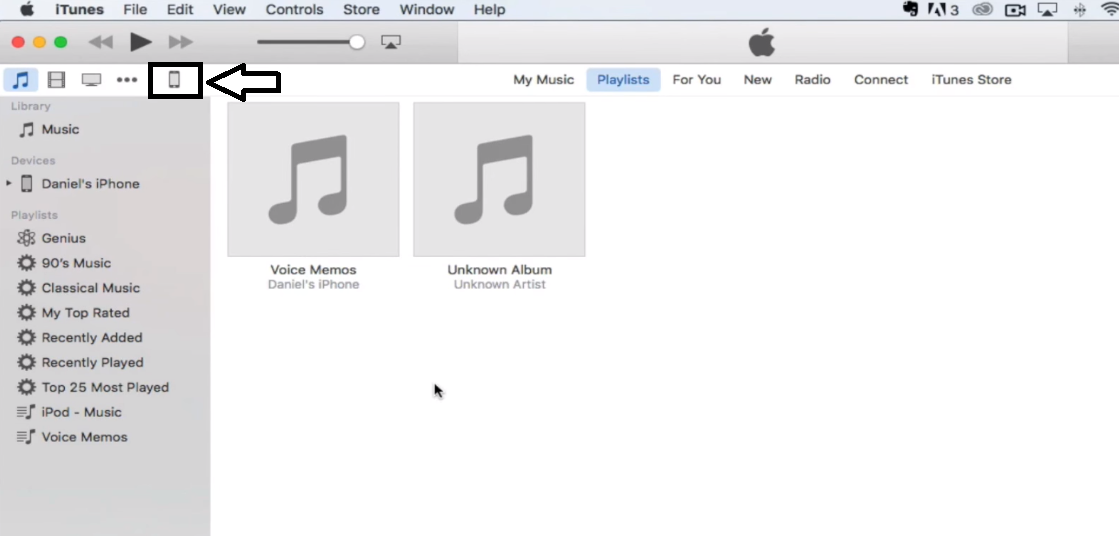 Step #5: Now we will focus on Manually Backup and Restore section and this is going to save the backup to your computer. Before click on Back Up Now, few things I want make sure of that do not remove the cable during the backup process and the processing time will depend on how much data you have on your iPhone.
Step #6: If it is your first time backing up then it will take 5 to 10 minutes easily. Go ahead and click on the Back Up Now button, after then you will see backing up iPhone message on the top.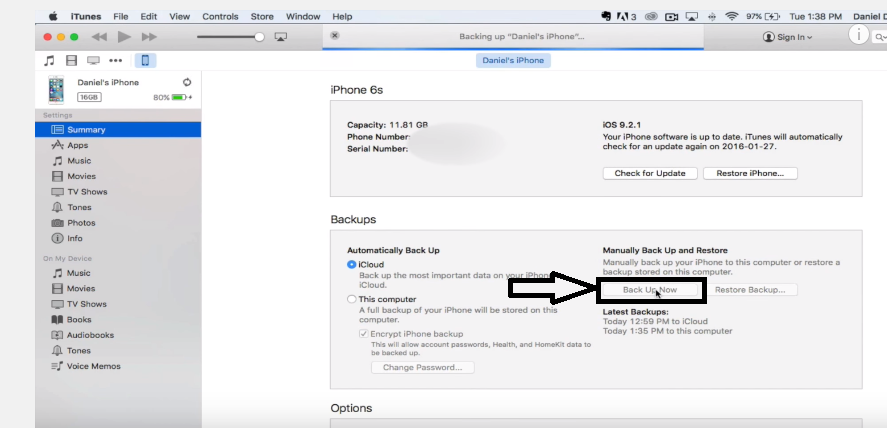 Step #7: After the process completed you have to remove the iPhone from PC/MAC safely, to do this click on the little triangle with the line under it button at the top left the corner.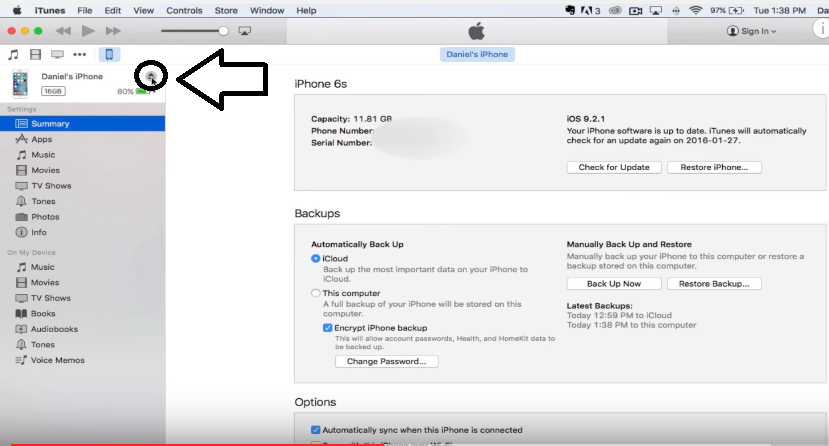 How to Backup iPhone to iTunes Wirelessly
Step #1: You need your iPhone, PC/ MAC and iTunes installed in PC to start the process.
Step #2: If you didn't installed iTunes then open the Apple iTunes official site on your PC/MAC and download it.
Step #3: Make sure that your iPhone and iTunes connected to the same Wi-fi and then connect your iPhone with PC via using a USB cable.
Step #4: Open the iTunes and then you need to mark the option Sync with this iPhone over Wi-Fi after that click on Apply button at the bottom corner.
Step #5: Now go to iPhone Menu>>Settings>>General then tap on iTunes Wi-Fi Sync.
Step #6: Now select your PC/MAC and tap on Sync Now as shown in the image below.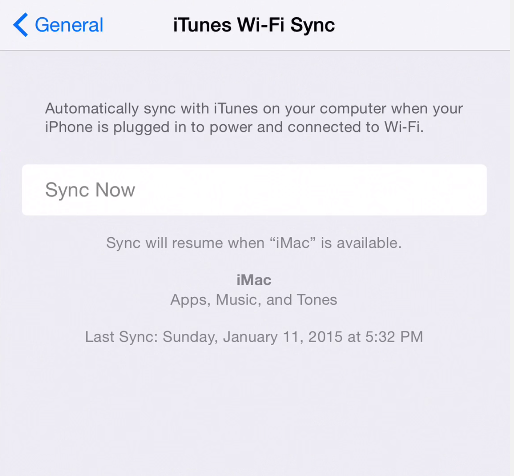 Step #7: Once you enabled the wi-fi syncing, disconnect your iPhone from PC. Now click on the Backup button then click on the Sync button at the bottom.

After enabled the wi-fi syncing you won't need any USB cable in the future to connect your iPhone with iTunes.
How to Backup iPhone using iCloud
1. If you don't want to use Itunes then the second-best option is iCloud. The whole process will take around 5 minutes.
2. Go to Settings>iCloud then scroll down and tap on Storage & Backup.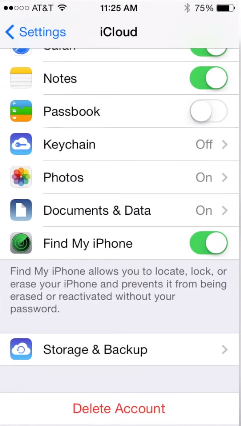 3. After that turn on the switch for iCloud backup. This will allow you to set up the iCloud Backup settings.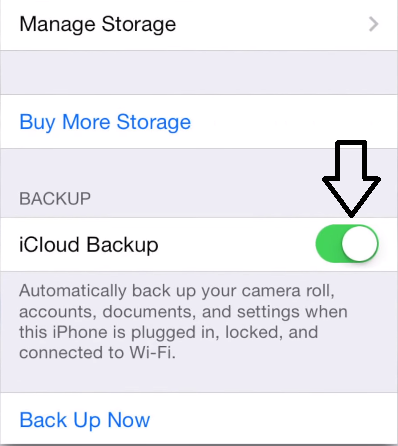 4. Tap on Back Up Now, then the backing up process will start.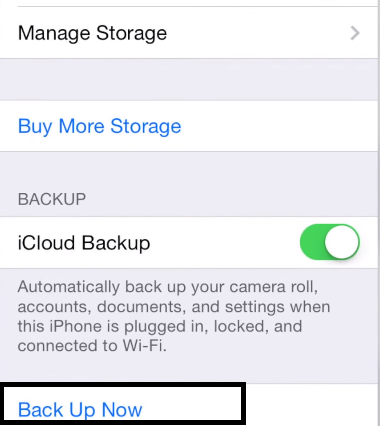 5. If you want to select apps and data with your own for backup, then go back to the screen and again open the iCloud app and turn on or turn off data you want to back up from the selections.
6. Now you will notice all the apps not show up here, so scroll all the way down to Storage & Backup then choose Manage Storage.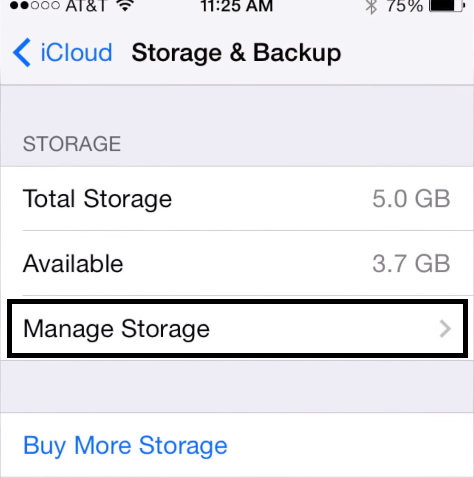 7. Now it will take you to the Manage storage section, scroll down and select Show All Apps.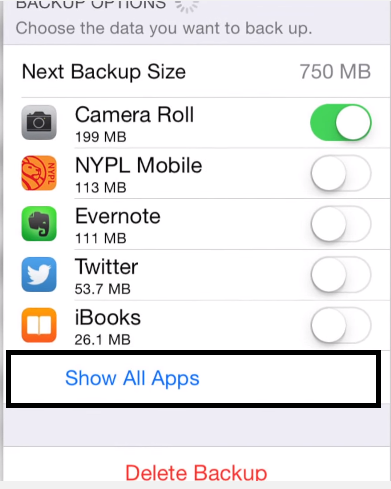 8. Now you can decide which apps you don't want to backup, then toggle those to off and after that, you will see a red Turn Off & Delete Button.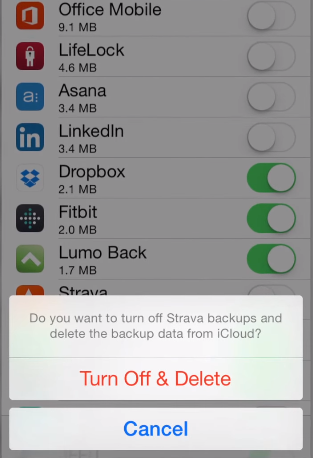 9. Tap on it, this will delete the apps and data from iCloud Backup.
10. Remaining apps and data will get automatic backup in the future.
Why Should I Backup my iPhone
If you don't have security or any protection in your iPhone the malware, trojans and many other viruses can enter your iPhone. These viruses take over your phone and destroy the phone data completely.
You can replace or repair your iPhone but you can't get all your personal data back, that's why we need to back up the iPhone.
The one reason is if thieves steal your phone and you have some personal data in that phone like personal images, Business details and phone numbers it means you lost your all data.
Today hardware failure is a common problem in phones and if you are a daily iPhone user it may happen with you. So if you have taken backup already to your iPhone then you don't need to worry about your data.
Sometimes we do mistakes like deleting important files and contacts, we can't get rid of this mistake because we are humans, but if we take backup to phone then we can easily solve this problem.
Final Words
iTunes can actually help you to take backup to iPhone and enjoy music and movies. In this article, we covered three topics on how to backup iPhone, How to backup iPhone to iTunes and how to backup iPhone to iCloud.