Life is uncertain. And smartphones, they are an intrinsic part of our lives, they often take a tumble and a fall. Unfortunately, often they don't survive these little mishaps.
So what does one do then? After mourning for our fallen electronic comrade, we move onto the next smartphone. But moving on isn't as easy because there are memories (data and contacts to be more precise!) that make us miss our old phones.
Well if you have an iPhone, we have a trick up our sleeve that will make this transition really easy and pain-free! Gone are the days of pen and paper notebooks to maintain a phone book. Today we show you how to backup iPhone via a Mac!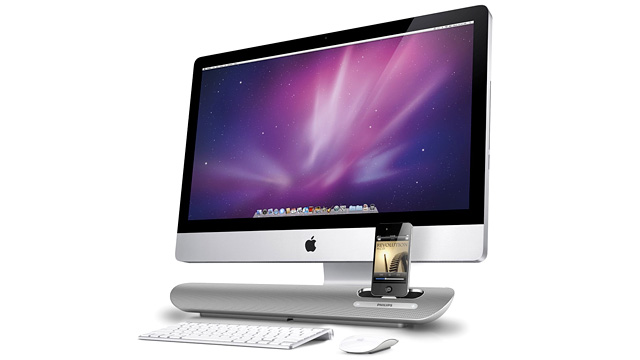 How to Backup iPhone Using a Mac
The generous people at Apple have provided us with not one but two ways of making a backup of all the data on your iPhone.
We can use either iCloud or iTunes to backup iPhone. You restore iPhone from backup, from any of these two places, but they have some major differences in them, so let's have a look!
iTunes or iCloud- How Do I Backup My iPhone
The question eventually boils down to what type of storage you want to use when you back up the iPhone. While some of us will prefer the ease and convenience of use of using iCloud, the limited free storage of 5 gigs will be a major detractor for some.
Other might find that the local storages of iTunes are too cumbersome and prefer to pay a bit more and buy some cloud storage from Apple.
Here we will list the major pros of both platforms, beginning with iCloud:
The backups are stored in the cloud.
There is up to 1TB of storage available (The first 5GB is offered to you for free.)
Backups are always encrypted by default.
It is much more convenient as it lets you make and use backups from anywhere with Wi-Fi.
And the plus points in using iTunes are:
As the backups are stored locally on your PC or Mac Harddrive, you don't have to download it off the Internet.
Storage is free and is dependent only on the available space on your PC or Mac.
It also has encrypted backups although they are off by default.
Lets you make and use backups from your Mac or PC.
Now that we know what the advantages are let's answer the big question, "How do I backup my iPhone?"
#1. How to Backup iPhone using iCloud
The first thing to do is to connect the device to a wireless network. If you're unsure of how to do so, head on over to this link.
If it is iOS 8 or later, tap on Settings > iCloud > Backup.
In iOS 7 or earlier,you should click on Settings > iCloud > Storage & Backup.
Once you've made sure that iCloud backup is turned on, proceed to the next step.


Tap on the Back Up Now button. You should stay connected to a Wi-Fi network until the process completes as this process needs a constant internet connection.
Make sure the backup has been finished! You can check on it by tapping Settings > iCloud > Storage > Manage Storage, and then select your device. The backup you just made should appear in the details with the time and backup size.
#2. How to Backup iPhone using iTunes
Open up iTunes and connect the iPhone to your Mac.
Save content that you downloaded from the iTunes Store or App Store by clicking File > Devices > Transfer Purchases. Then wait for the transfer to finish. If you're using Windows and you don't see a File menu, hold down the Control and B keys.


If you want to save Health and Activity from your phone or Apple Watch, you must encrypt the data backup. To do so head to the encrypt option and choose a strong password.
Write down your password and store it somewhere safe, because there's no way to recover your iTunes backups without this password.
If you don't need to save your Health and Activity data, you can make a backup that isn't encrypted. Just click Back Up Now. If you're using Windows click File > Devices > Back up (if you don't see a File menu, hold down the Control and B keys).


You can check if the backup process has been successful by scrolling over to iTunes Preferences > Devices. You should be able to see the device name along with other details like the date and time of the backup creation! The littlepadlock symbol beside the backup is an indication that your backup is encrypted.
With that, we come to the end of this article! We hope that this piece has taught you how to backup your iPhone! If you have any other questions or queries leave them down below.
Now, you can restore iPhone from backup and have your new phone just the way your old one was! For more interesting stuff about iPhones, head on over to this article! I'll catch you in the next one!