Our smartphones are capable of so much more these days that often we tend to forget what it's actual purpose is! It's a phone and as such, it can make phone calls and connect you with people all over the world.
That is a good thing, right? Well, generally yes. Being connected with your near and dear ones at all time is one of the few pleasures in this fast-paced life of ours!
But picture this scenario. It's the middle of the night, and you're woken up by your phone ringing. You hurry to pick it up, and it's an unknown number! And despite you picking it up and telling them that they have the wrong number, they keep calling you up and disturbing you.
What do you do then?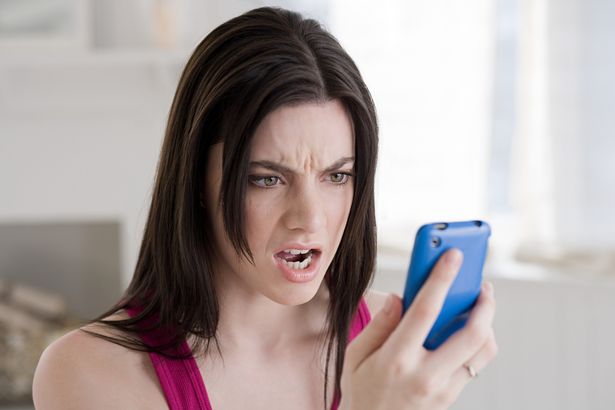 Well if you're reading this guide, you have already figured that part of the problem out! You block them. While this may be the most typical usage scenario, it's not the only one. Whatever be your reason, though, we're not here to judge!
Let's just cut the chit chat and get on with the blocking process, shall we?
How to Block a Number on the iPhone?
Now the process does vary a bit across various iOS's but in this article, we will show you how to block a number on iPhone no matter which generation you have! We begin with the latest version of iOS and gradually work our way down the list.
1. How to Block a Number on iPhone running iOS 9
Step 1
Open the phone app on your iOS device.
Step 2
If the person you want to block is on the recent call list then all you have to do is tap on the round info icon near to contacts name.
Step 3
Next, we scroll down the contact details window and at the lower end of the screen, you can see Block this caller option.
Step 4
If you want to replicate this with someone from your contacts, just head on over to that tab and follow the same procedure as in Step 2 and 3. That's just how easy it is to block calls on iPhone.
If you want to know how to block a number on iPhone 5 or above, then it should be running iOS 9, and this is the method you'll need to follow.
However, if you have an older phone or previous version of iOS running then no worries for we show you how to block a number on iPhone 4S and below in the next segment!
NB: Unblocking contacts is easy as well. Just search for them from the contacts tab and scroll down and hit the unblock option!
2. How to Block a Number on iPhone running on iOS 8 or 7
Blocking phone number on older iOS version works a little bit differently. This time, we need to dive into the settings app and not the phone app. So let's see the steps, shall we?
Step 1
This method is particularly useful for saved contacts. Navigate to the Settings app which is a grey app icon on your home screen.
Step 2
Open the app and scroll down again and you will see an option labeled 'Blocked'.
Click on it and a list of blocked contacts will populate your screen. Click Add New… and you will be taken to your Phonebook, then select the contact you wish to block, and confirm your choice.
NB: If you want to unblock a block phone number, go to Settings> Phone> Blocked and hit Edit. Click the red circle next to the blocked number you wish to unblock, and a red button will appear. Press that. And you're done!
3. How to Block a Number on iPhone running on iOS 6
Unfortunately, there is no easy way to do this. The best option for you would be to update to iOS 8 as that would save you a lot of troubles.
However, if you are for some reason unable to update your device to iOS 8, then you can ask your service provider to block calls on iPhone when a designated number is calling you!
Once you figure out who your carrier is, it's just a matter of calling them up and asking customer service to block the number so that the You have successfully blocked calls on iPhone.
Hope this article has helped you to block number iPhone! For any other comments, questions or queries leave them in the box down below.
We have some more interesting content for you that you can access by clicking this link right here!
If you found the content of this article useful, then make sure to share it on all your social media platforms so that even your friends and family can block calls on their iPhones and lead the peaceful life they deserve.
Adios and I'll see you in the next one!