Annoying calls and SMSs are some of the most common things that irritate users the most these days. Imagine, you are in a meeting, and you get one such call. Unfortunately, if you aren't actually aware of it, you may end up picking up the call.
Once you pick up the call, you get to know who it actually is, and you may regret your actions; for, the call you picked up was good for nothing. So, here begins the hunt for the answer to how to block a phone number.
The next question that arises is, how do these advertisers get your contact number? The reasons can be numerous – either you registered on a website using your contact number, or you filled any form and entered your number in it.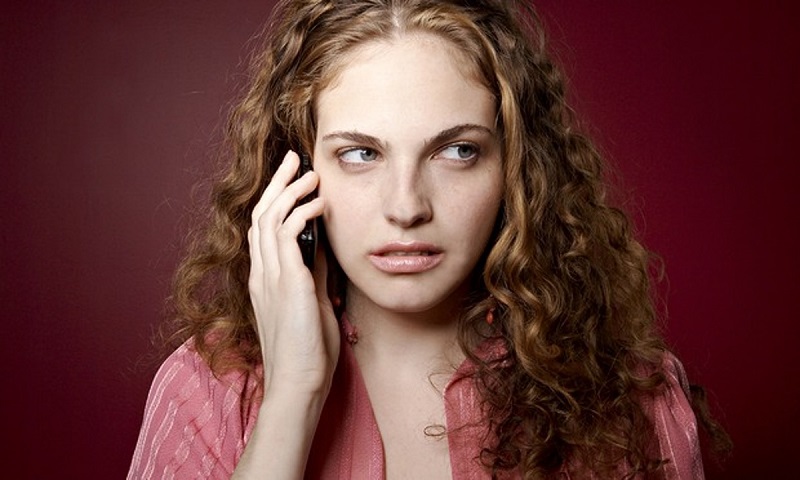 The worst part about registering with these websites is that they sell your databases to various advertisers who then make irritating calls and SMS to advertise about and promote their products. So here begins the hunt for the procedure to
how to block a number on a cell phone, or
how to block a call
All of them actually mean the same thing i.e. they teach you, how to block phone number!
1. How to Block a Phone Number by Registering for DND Service
Blocking phone number via SMS number on Android or any simple mobile is the easiest method. As soon as any request is made, the guys at the service centre begin to work on it and try to execute it as soon as possible.
1. With SMS: In order to block a call (for the fully blocked category), send a toll-free SMS START 0 TO 1909.
2. For Partially Blocked category, type toll-free SMS START # and send it to 1909. Where # is your preference. See options below,
START 1 for receiving only Banking/Insurance/Financial Products/Credit Cards related messages.
START 2 for receiving only Real Estate related messages.
START 3 for receiving only Education related messages.
START 4 for receiving only Health-related messages.
START 5 for receiving only Consumer Goods and Automobiles related messages.
START 6 for receiving only Communication/broadcasting/entertainment/IT related messages.
START 7 for receiving only Tourism and Leisure related messages.
3. With IVRS: Dial toll-free number 1909, and follow the instructions of IVRS (Interactive Voice Response System).
Via Service Provider's Official Website: Log on to your service provider's official website to choose your preferences for Do Not Disturb (DND) services.
In case you wish to unregister the DND service, you simply need to send an SMS by typing "STOP" to 1909 or consumers can stop this Via IVRS or by speaking with a customer care executive by dialling 1909.
Note: It may take around 7 days, to implement the above-mentioned method.
How to Block a Phone Number by Raising Complaint Against Unwanted Callers
If you still continue to get some spam calls and unwanted SMS from advertisers even after registering for DND service, then you will have to raise a complaint against the caller.
For complaint through SMS, the customer has to send SMS "the unsolicited commercial communication, XXXXXXXXXX, DD/MM/YYYY" to 1909.
Where XXXXXXXXXX – is the telephone number of the sender of the unwanted SMS, from which the UCC has initiated, and DD/MM/YYYY means date/month/year for, e.g. 01/01/2016
The complaint is taken very seriously, and either TRAI (Telecom regulatory authority of India) or the concerned Service Provider will take an action on the complaint, and you will surely get a positive response within 7 days of lodging of the complaint.
3. How to Block a Number on Cell Phone (via Call Barring)
What is call barring?
Call barring (network service) allows you to restrict the calls that you make or receive with the device.
Call Barring – Enables you to restrict or bar certain or all types of calls to and from your mobile phone, i.e. outgoing calls, outgoing international calls, incoming calls.
Call barring password is required to activate or deactivate the call barring service which allows you to restrict the incoming or outgoing calls.
How to block a call using call barring
1. Open Menu, and navigate to Tools > Settings > Phone or security settings > Call barring service.
2. Once you click on call barring, then you will get the following options –
Outgoing calls
International Calls
Incoming calls
3. Choose the optional incoming calls – then again you will get 3 options
Activate
cancel
check status
If you are using this service for the first time, select check status and it will show you the message – service is not active.
4. How do you Block a Phone Number in Android (4.4 or up)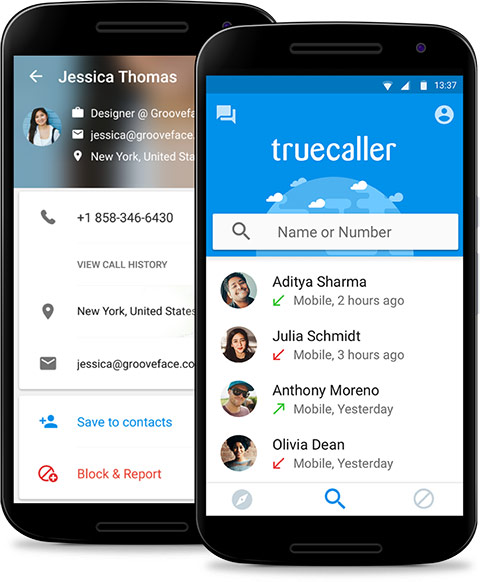 Go to call log, select the number/contact you want to block, once the number is displayed, click on the menu button in the phone –"Add to blocked list" and click on save i.e. –
Call log > number/contact >menu button >add to blocked list >save.
Apart from this, there are several free apps that can be used to block a number, such as Mr Number.
Mr Number (Free)
Mr Number lets you block calls and texts from particular numbers or area codes, and automatically it blocks private or unknown numbers. It also lets users report spam when you get a call from an unknown number; it allows you to see, what others have reported it as.
Whenever a blocked number tries to call, your phone usually rings once, usually not at all, and then the call is either disconnected or sent to voicemail, depending on how you select to handle the call, cool, isn't it?
True caller (Free)
Truecaller is an app that can actually help you to find out various details regarding any contact or caller. It lets you identify the person's information such as Caller id, location, it maintains a database list of spammers, which makes it easier to identify when you see a mysterious call.
5. How do you Block your Phone Number in iPhone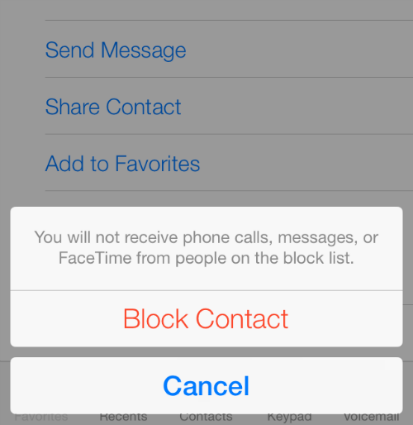 1. Navigate to recent in the Phone app or in Face Time, tap "i" beside the contact or phone number you want to block
2. Scroll to the bottom of the Info screen and tap Block this Caller.
3. Tap Block Contact
Manage your blocked contacts
You can see the contacts and phone numbers that you've blocked in Settings under Phone, Face Time, or Messages:
1. Settings> Phone > Blocked
2. Settings>face time > Blocked
3. Settings> Messages > Blocked
Final Words
Ultimately, after blocking unwanted calls and SMSs, you can now actually relax in your free time. Moreover, now there won't be unwanted and disturbing calls to deteriorate your important moments.
So, do not forget to share their simple tricks to block a phone number or Android or to block any phone number, others too might need these tricks.