After a long debate and overtime considerations, Facebook bots are finally live. They were approved over at Facebook's F8 San Diago Conference a couple of weeks back.
According to Facebook, these bots are just a "beta" version in order to test how these bots would actually be working, but even now there are over a dozen bots in action on your Facebook messenger.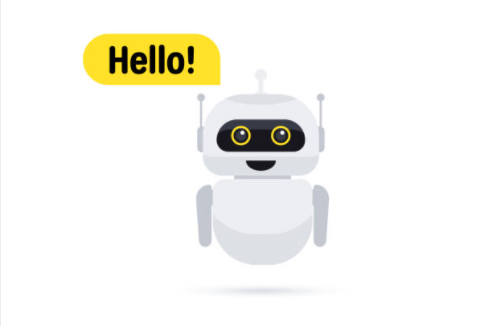 What And Why Exactly Were Bots Invented?
When I say "bots", I mean it with respect to Facebook messenger, cause ofcourse everyone knows why bots were invented, but bots on Facebook? That's the question.
So what are these bots that you might have seen when you're about to search for one of your friends on Facebook?
Well if you go by the simplest definition of bots, I would say they automate tasks, eliminate the need for human interference and get jobs done.
That's exactly what these Facebook bots are here for too. Here are some of the examples of what you can do with the Facebook bots:-
Order Burgers using the Burger King Bot.
Check your account balance using the Bank of America bots.
Get health-related queries answered using the Health Tap bot.
Get automated weather reports.
And even print photos using the HP bot!
So basically, it's like the next level of automation. (That's the reason I call Facebook an "operating system" in itself rather than just a social network, it's pretty close!)
Now here's what these bots would be able to do in the future, get you customized updates if there's going to be rain in the next hour, or if your dress choice for your girlfriend is the perfect one. Yeah, that's more or less the end goal.
Here's a real-life example of magic happening (read the screenshot)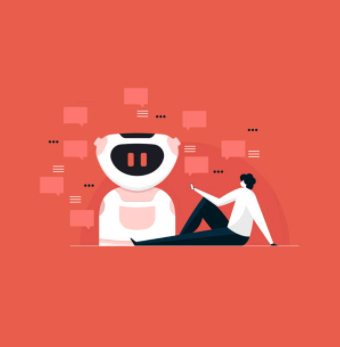 See? I just send in my postal code and I've got a personal Iron-man level A. I predict the weather and traffic reports for me!
So personally I'm in love with the bots so far.  But I get it you might not be a fan of ultra-advanced tech or maybe you just don't find it useful enough so let's get down to business.
How To Block Bots On Facebook Messenger?
There are plus points to the bots no doubt, but then there's this whole monetization thing. You must have noticed promotional messages popping up between your conversations, and the worst part is the products are totally irreverent.
Not to mention the daily updates and notifications the bots have already started pouring in before even getting to be in the final round.
So yeah that's enough reason for you to ask How to Block Spam from Facebook Messenger Bots.
Method 1 To Block Bots:-
I would say before you permanently block a bot, try unsubscribing it. It's the less "harsh" method so as to say. What unsubscribing would do is, it would stop the daily updates and notifications but would still keep you in connection with the bot.
It's like "blocking messages" instead of blocking the person completely.
Open the bot you want to unsubscribe, and just type "stop" / "unsubscribe" or / "Stop alerts" (it's different for different bots) and send it over.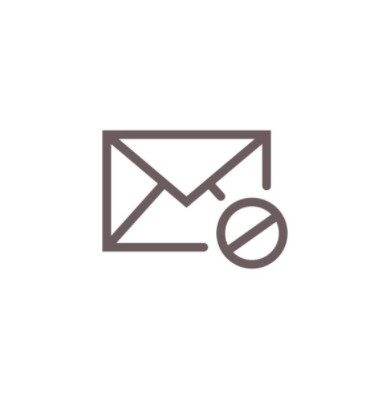 And if you get the message confirming your command, meaning you've been unsubscribed. You can still use the bot, but it won't spam you anymore.
Method 2:- How To Block Bots On Facebook Messenger:
This method is the official "no-spam" option Facebook has provided us with. All we have to do is, go to the bot we want to unsubscribe from, and click on the "manage" button at the top bar.
Then select "mute notifications".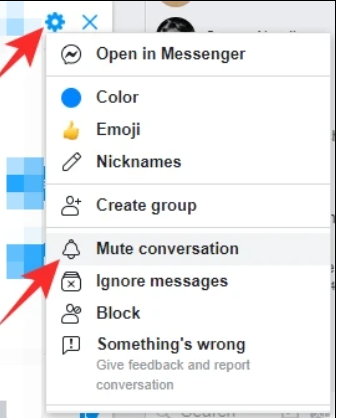 And finally, just select the time duration, I would recommend going with the "until I turn it back" radio button which in other words means never for me!
Keep in mind that it won't "block" the messages as such, but it would stop the notifications so the messages might still be there, you just won't be bothered every time they pop up.
Method 3:- Blocking Sponsored Messages:-
Facebook has been considerate enough to let us have an "official" button to answer problems like How to Block Spam from Facebook Messenger Bots?
So whenever you want to block a bot, just tap on the bot so that the chat starts. Once the chat starts, click on the little "info" icon on the top-right corner.
Then click on "Manage Messages".

And finally, you should see a prompt button allowing you to block "sponsored messages". This is the button you need to check.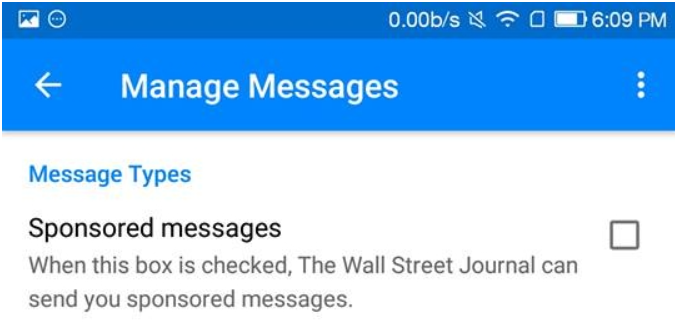 Once you've checked this button, sponsored messages from the bot would stop.
Method 4:- Block All Messages:-
I'm sure if you followed the above steps, you already figured this one out.
Proceed exactly in the same manner as in the above section till you reach the "manage messages" screen.
And this time instead of blocking "sponsored messages" you can choose to "Block all messages". This is like your final goodbye to the bot and you won't ever be bothering you again.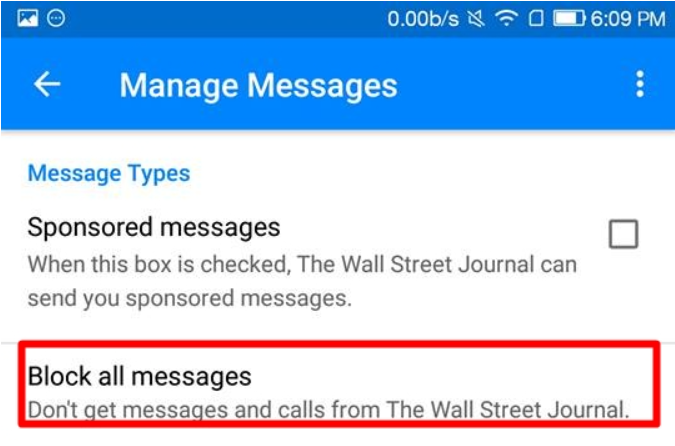 Technically, this is the most serious and prompt solution to the problem.
Quick Links 
Conclusion | How To Block Bots On Facebook Messenger 2023
So that was all I had on How to block bots on Facebook messenger folks. I hope this piece helped, if it did I'd love to hear your experience with the methods in the comment box.
Do let me know if you're stuck somewhere or if something's not working. Also, if you've got better solutions to the problem I'd love to hear them from you.
Till then, I wouldn't mind if you guys decide to hit the share button and spread this piece around your social networks.