Bored of your present Android keyboard and want to know how to change your Android keyboard?
If it is a yes from your side, then this article will guide your through the process of "How to replace your Android keyboard". You can install custom ROMs on your Android smartphone to give it a whole new look but for that you may need to Root android phone. If you don't know about Rooting Android phone, check that out.
Moreover, in this article, you will also get to know about changing your keyboard in iOS devices also.
So, let's get started with "How to change your Android Keyboard?"
How to change your Android keyboard?

Step #1: First of all, you will have to download the keyboard which you want to change as the input method on your Android device. For this, you will have to visit the Google play store or any other Android application store. Once you have reached there, then you now need to make a search for the similar keywords like "Keyboard", "keyboard with emojis" and others.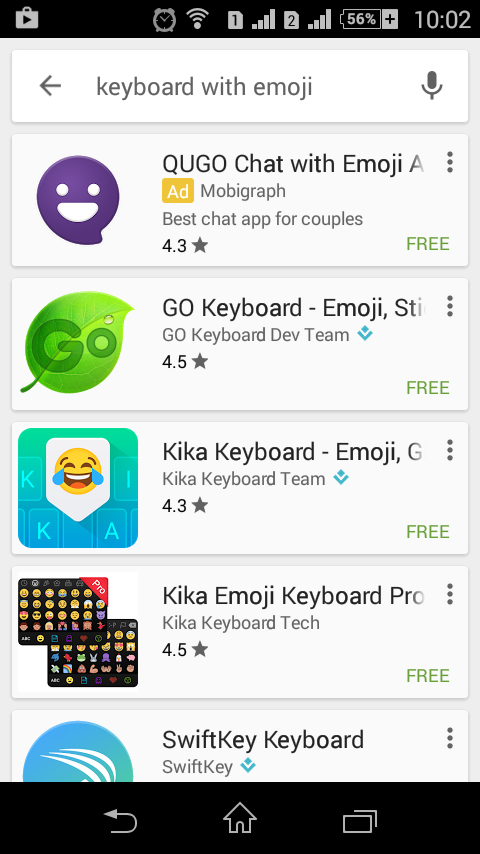 This will lead you to a plenty of results. After this, you can select the keyboard application which best suits your needs. You can select the keyboard by going through the specifications like average ratings, reviews, and number of downloads.
Once you have decided on a keyboard application, then you now need to download and install it. For this, just tap on the keyboard name and from the subsequent window, tap on install and then follow the onscreen instructions to download it. If you don't have enough storage, you have to make space for the new app. You can easily make space for the new app. Here is how to fix insufficient storage.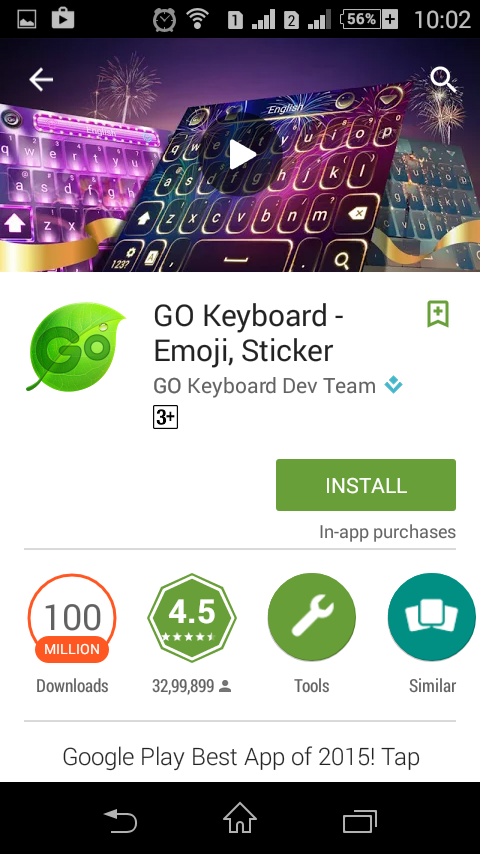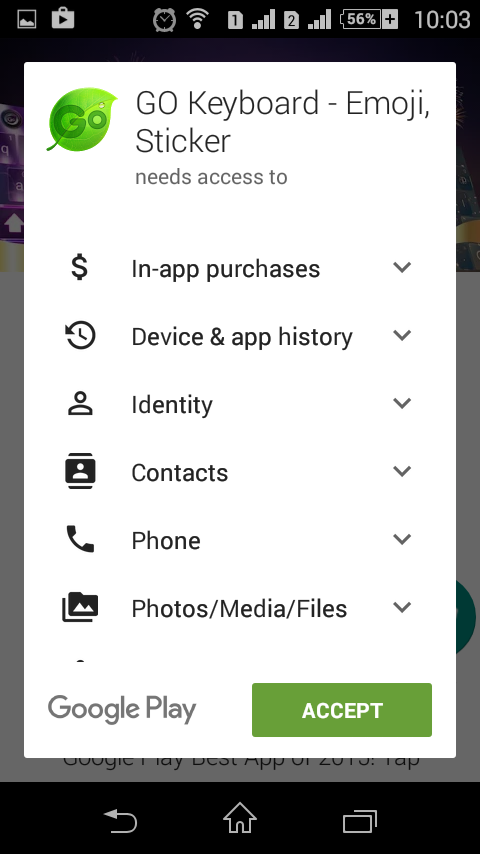 The moment you are done with the mentioned then you are ready to go to the next steps.
Step #2: Now, you need to go to your app drawer and tap on settings icon which looks very similar to the gear or tools icon. This will open the settings window for you and further proceedings; you will have to give a look to our next steps.
Step #3: Under the settings window, locate for the "language and keyboard" or "language &  input"option. Once found, you need to select that one by tapping on it. Depending on your device type, the option may be named as "Locale and Text". So, don't worry if you could not find "Language and keyboard" option on your device. You can certainly go for the other one.
Step #4: From the subsequent window which you will get as a result of step #3, you need to find the keyboard which you've downloaded and installed in step #1. You can find it under "keyboard settings" or "Keyboard & input methods."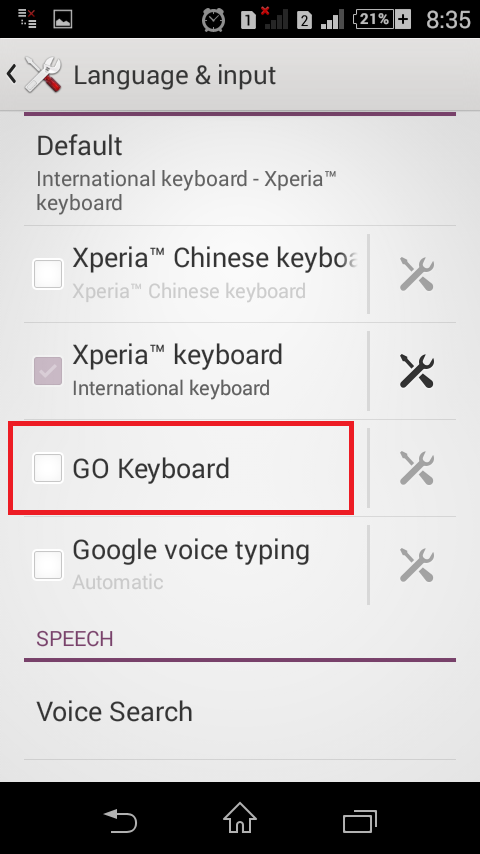 Once you have located the keyboard, then all that you require doing is to tap on the box next to it.
Hurray, you have selected your desired keyboard.
Step #5: In this step, you are required to type anything. It's sure that as of now, you won't be seeing your desired keyboard. To get access to that, you will have to make use of the text field. To do so, you need to tap and hold the text field until the moment a pop-up window with options appear in front of you.
From that window, you need to select "Input Method".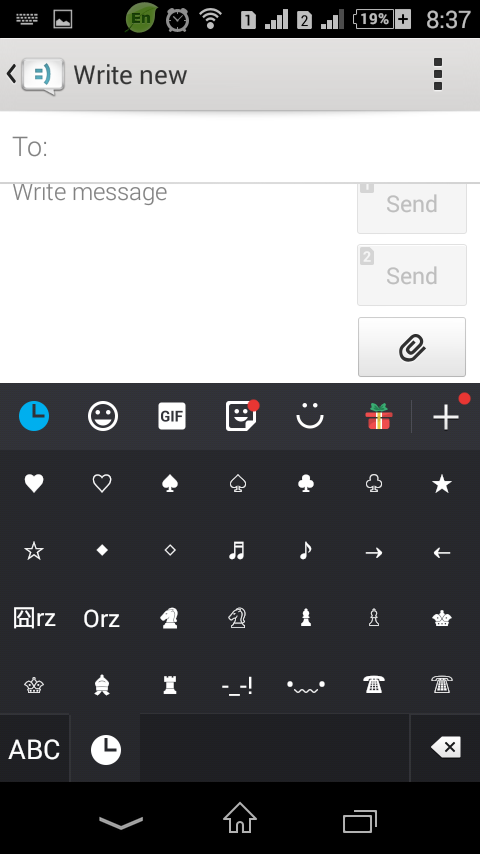 After this, all that you need to do is to choose the keyboard which you want to use as the input method.
If you think that how do I switch between different keyboards then the answer is quite simple. All that you need to do id to tap and hold the text input field and then select the option named as "input method." After this, from the follow-up window which appears as a list of all your installed keyboards, you can quickly select our desired keyboards.
This way you can easily get to know "how to change keyboard language on Android phone?"
Now, let us tell you about some of the best Android keyboards which one should give a try. So, here we go:
1: Swift Key: It is one of the best Android keyboards. If you ask me to bet on then, Swift key will be my say.  In many devices, it comes pre-installed. The fact that makes it more wonderful is the prediction method. Did you know that earlier Swift Key used to be a paid app but later on it was made available for free?
2: Chrooma keyboard: It is a paid Android keyboard, but it made its place through the list because of its awesome features. It has support for over 60 languages and comes up with several emojis to make your conversation alive.
You can make use of swipe typing feature. Additionally, you can also resize it and change the color accordingly. This way you can customize it at your won. Overall, it's worth going for.
3: Fleksy Keyboard: A yet another useful keyboard which makes its strong presence when we talk about best Android keyboards. It has a special kind of prediction feature which makes the use of swipe and gestures for it. It is available in 40 themes, and you can even customize its sizes. Above all, you can download it for free.
4: Multiling O Keyboard: If you are very frequent while using multiple languages on your phone then you must go for the "Multiling O Keyboard". It has a support of more than 200 languages.
Additionally, like all other Android keyboard applications mentioned over here, you can also resize it, make use of gesture typing and PC type keyboard. Moreover, you can get access to it for free.
5: Smart Keyboard Pro: Priced a little above two dollars, it holds the privilege of being on the list of best android keyboards. The fact where we will be stretching our words while recommending for this Android keyboard is its simplicity along with the majority of its features like emojis, auto-correct, and others.
You can go for it if you want a simple keyboard which does not clutter your device screen with hell lot of unwanted features.
So, this was all about "How to change your Android keyboard?". We hope that using this method; you will be able to know "How To Install & Switch The Keyboard Input Language In Android?" Well, if you wanted to make your own Android Keyboard App, you can do that. But you need to learn how to create an Android app.
Moreover, if you liked this article and was able to do the required then do not forget to share it with your peers.
Thank you for crossing by and giving it a read.