As a business owner, entrepreneur, or professional, having an email hosting provider is one of the most important decisions you can make.
With the right email hosting provider and setup, you can save time and money while improving your communication with customers, partners and colleagues.
In this guide, we'll help you understand what email hosting is and how to choose the best email host for your business. 
Learn How to Choose the Best Email Hosting Provider 2023
What Is Email Hosting?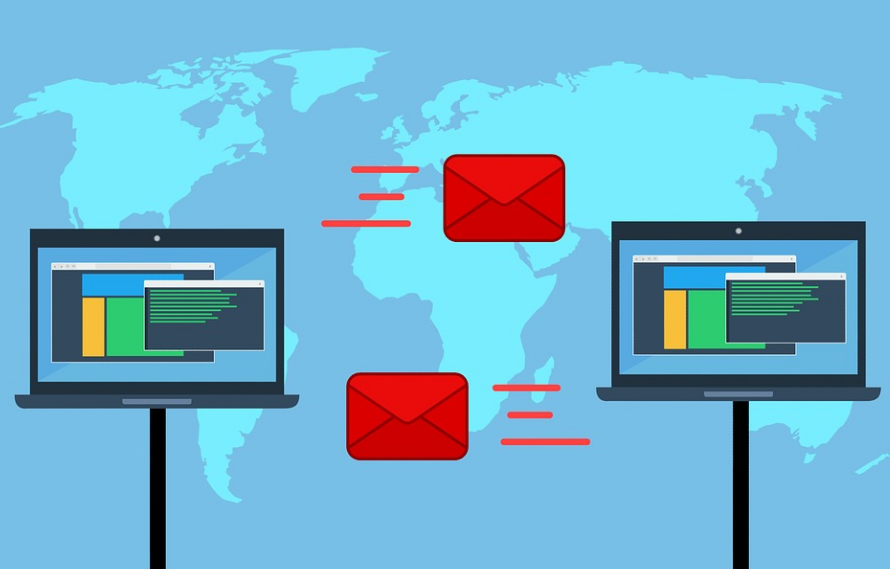 Email hosting is a service that provides businesses with their own domain-based emails.
This kind of hosting allows users to access their emails from anywhere in the world through a web browser or an email program like Microsoft Outlook or Apple Mail.
It also provides additional features such as spam filtering, virus scanning and archiving services which are essential for professional use. 
The Benefits of Email Hosting 
Using a dedicated email hosting service for your business has many benefits over using a free platform like Gmail or Yahoo.
The main advantages include improved security (as the data is stored on secure servers), better storage capacity (which means less need to rely on local hard drives) and improved customer experience (due to faster delivery times).
Additionally, having your own domain-based emails makes it easier to look more professional when corresponding with clients or customers.  
How To Choose The Right Email Hosting Provider For You 
Choosing an email hosting provider can be daunting if you don't know what to look out for. Here are some key points to consider when selecting an email host: 
Price: Different providers offer different pricing plans so it's important to find one that fits within your budget. Some providers may offer great value for money while others may have higher prices but more features included in their plans.  
Customer Service & Support: Good customer service is essential when it comes to running a successful business so you should make sure that the provider offers 24/7 support in case any issues arise with your emails.  
Storage Space & Limit of Users: It's important that you have enough storage space for all of your emails as well as enough user accounts available for all of your employees who need access to emails related to work tasks. 
Here are three of the most popular options for business email hosting:
Web Hosting Service Providers 
If you already have a web host, then they may be able to provide email hosting services as well.
This can be beneficial because you don't need to manage two separate services, and everything is kept under one roof.
However, it's important to make sure that your web host offers the features you need for email hosting such as POP3/IMAP access, spam filters, and other security measures. 
Dedicated Email Hosting Providers 
There are several dedicated email hosting providers on the market that offer a wide range of features including domain aliases, auto-responders, custom branding options, and more.
The downside is that these services can be expensive compared to other options.
Additionally, some providers may not offer all of the features you need so make sure to do your research before signing up with one of these companies. 
Free Email Services 
For small businesses or startups who don't have much money to spend on email hosting services, free services like Gmail or Outlook are perfect solutions.
These services offer basic features such as spam protection and storage space but lack advanced features like custom domains or branded emails.
However, if you're just starting out and don't have a lot of money to invest in an email service then free services can be great temporary solutions until you can afford something better down the road. 
Google G Suite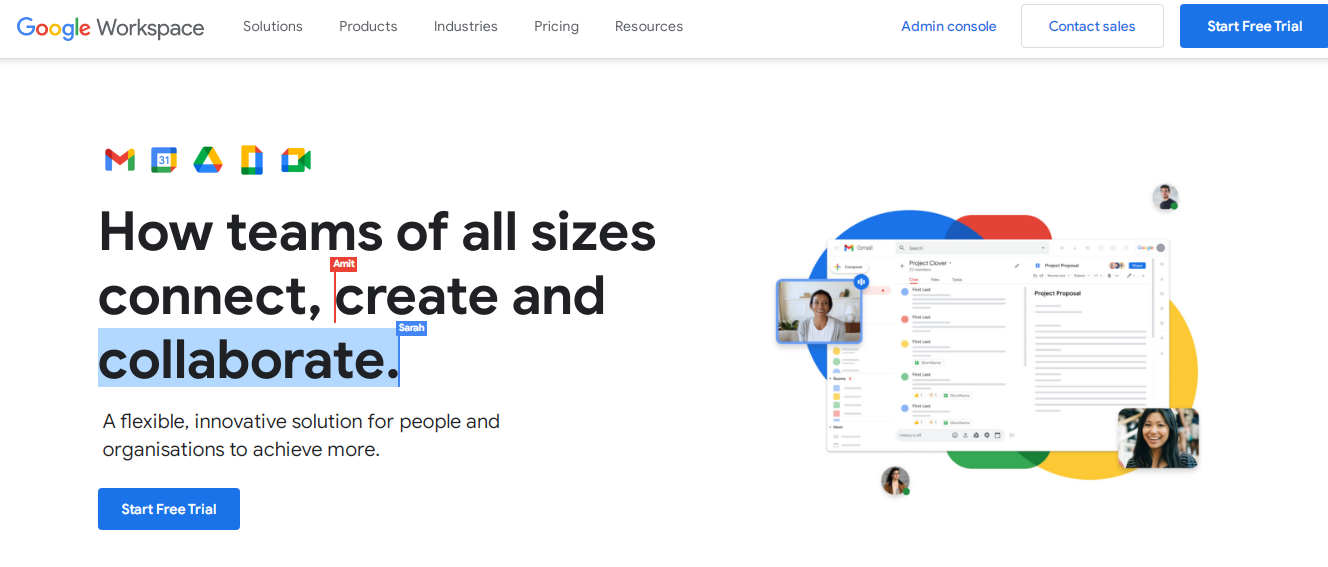 Google G Suite (formerly Google Apps) is one of the most popular services for businesses seeking an easy-to-use and reliable email hosting solution.
It offers all the features you need to keep your emails organized and secure, including inbox filtering, automatic backups, calendar synchronization across multiple devices, and more.
Best of all, G Suite also comes with access to other Google services like Google Docs and Drive. This makes it easy for you to collaborate with others in real time from any device. 
Microsoft Exchange Server 
Microsoft Exchange Server is another great option for those looking for a reliable email hosting solution.
It offers a powerful set of tools that make it easy to manage your emails and contacts while keeping them safe from outside threats.
In addition to its built-in security features, Exchange Server also supports Outlook Web Access (OWA), making it easy to stay connected even when on the go or working remotely.
It's also compatible with a range of mobile devices and platforms, providing an additional layer of convenience. 
Zoho Mail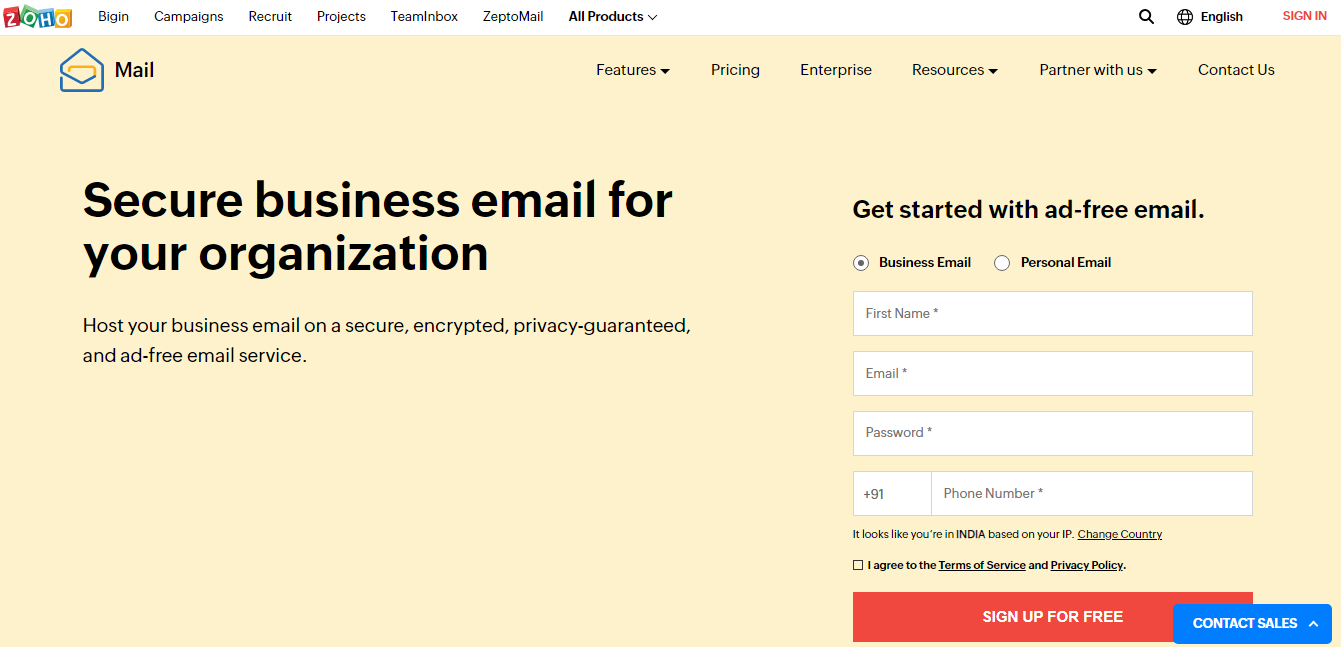 For small businesses on a budget looking for an affordable but secure option, Zoho Mail is a great choice.
It offers unlimited storage space per user account along with anti-spam protection and end-to-end encryption for added security.
Plus, it's easy to set up and manage from any device—perfect for those who don't want to spend time learning how to use a new system!
The only downside is that Zoho Mail does not offer integration with other applications like Google G Suite or Office 365 do. 
Hosted Email Services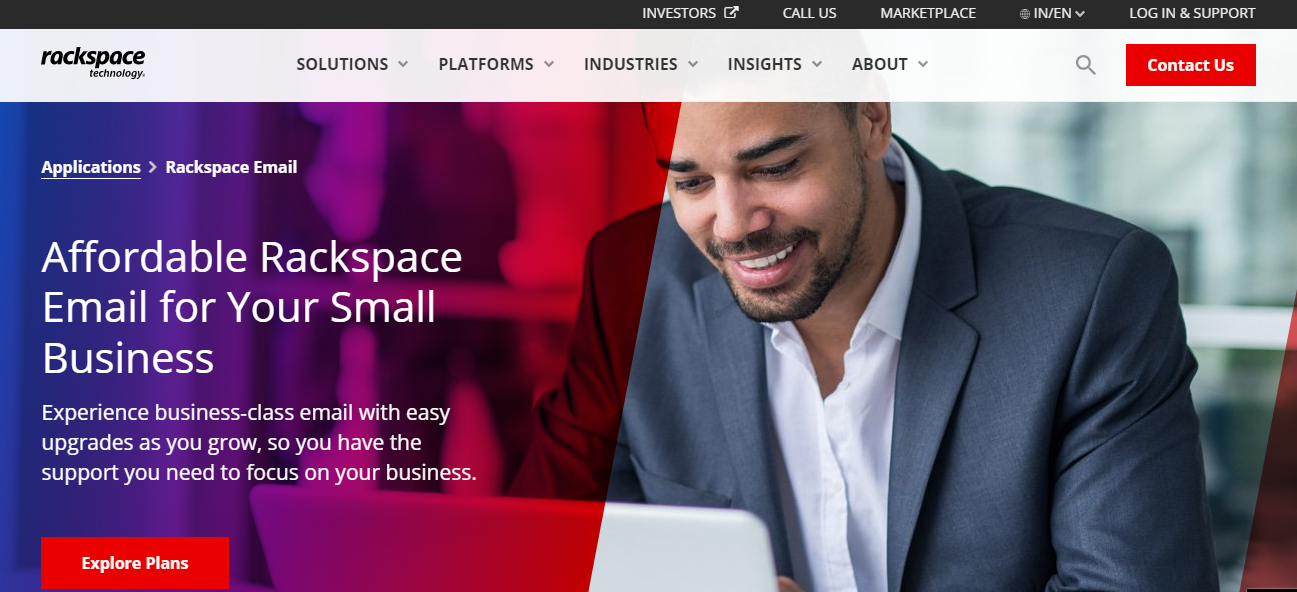 Finally, there are hosted email services like Rackspace Email Hosting or Zoho Mail which offer similar features as the above two services but without the need to invest in hardware or software setup costs upfront.
These services provide businesses with an intuitive interface that allows them to easily create accounts and manage their emails from anywhere at any time.
Plus, they come with added security benefits like spam filters, encryption protocols, two-factor authentication capabilities, and more – making them ideal for those who want peace of mind when sending sensitive information over the internet. 
Setting Up Your Email Account 
Once you've chosen an email host for your business, setting up your accounts is easy. All you have to do is sign up with the provider of your choice and follow their instructions on how to set up your account(s).
You will then be able to start sending and receiving emails from your own domain name!
It's important to remember that some providers may require additional steps such as verifying ownership of the domain name or setting up two-factor authentication before allowing access to certain features or services.  
Why You Should Get a Professional Email Address

Having a professional  email address with your company name will help customers, clients, and potential partners immediately recognize who you are and give them a sense of familiarity.
Plus, if they need to contact you directly or respond to an invoice or other important documents, they'll know exactly where to send it.
This creates an additional layer of professionalism that can benefit your reputation with both existing and prospective customers. 
For ease in operations in business
A professional email address also allows you to create multiple accounts for different employees within the same domain.
This helps keep everything organized and makes responding to customer inquiries much easier since team members are able to access emails from the same account without needing to transfer data between accounts. 
Benefit in Social media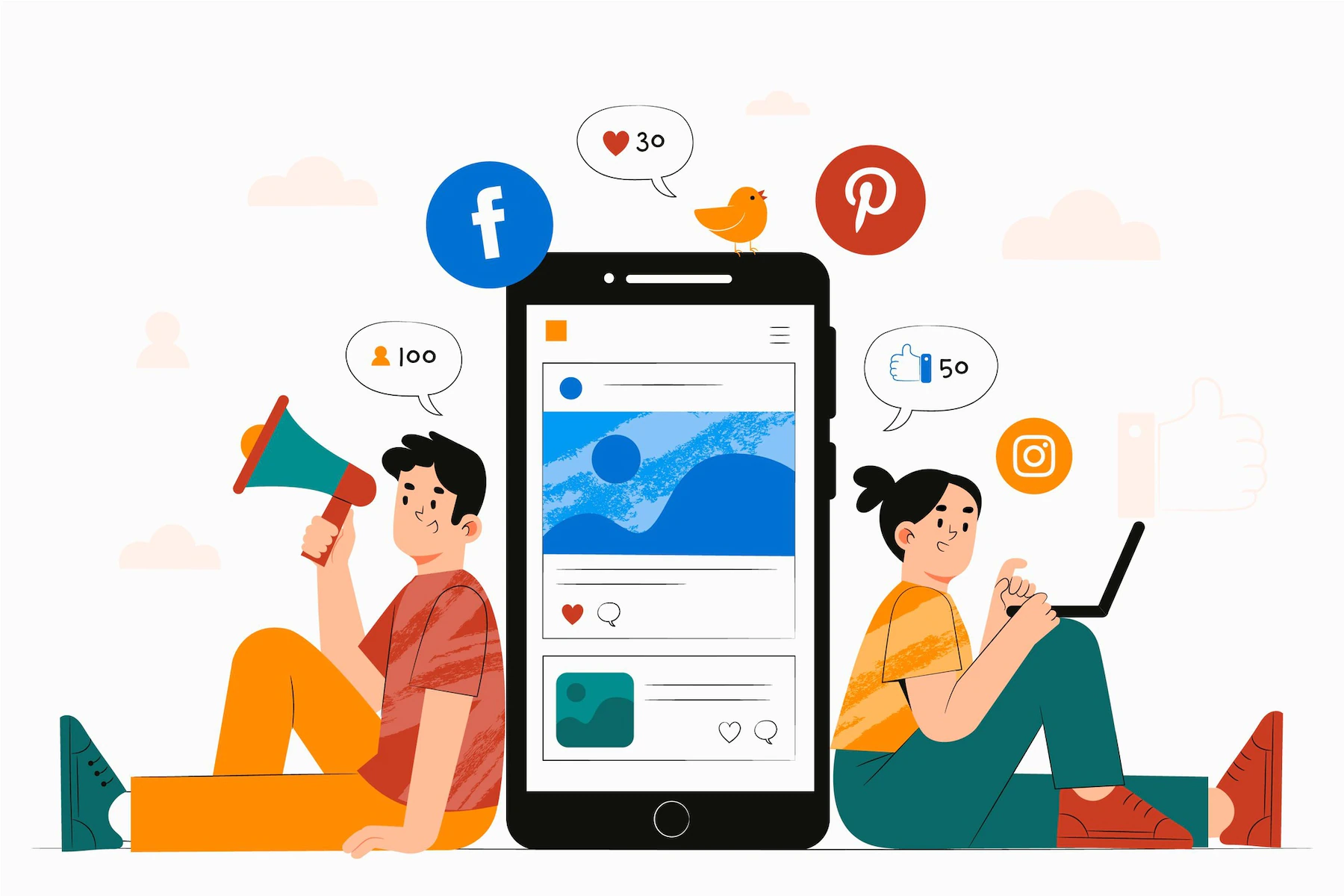 Another reason why businesses should get separate professional email addresses is because it makes it easier for them to maintain ownership over their online presence on social media platforms like Twitter or Facebook.
Having access to the same account name across multiple platforms allows businesses to create consistent branding across all their social media channels while also making sure no one else can use the same username as them.
Furthermore, having access to multiple accounts within the same domain makes it easier for businesses owners or employees who work remotely to monitor online conversations related to the company's brand without logging into each individual account every time they need access. 
Trustworthiness and Professionalism 
A business email lets customers know that you are dedicated to your business and take it seriously.
Having a generic email address like "[email protected]" isn't going to inspire confidence from customers or other businesses.
It also looks unprofessional when marketed on social media or other online avenues, as well as on corporate letterhead and other printed materials.
On the other hand, having an official domain name such as "[email protected]" conveys trustworthiness and legitimacy for any customer who is looking for assurance about your brand. 
Branding Opportunities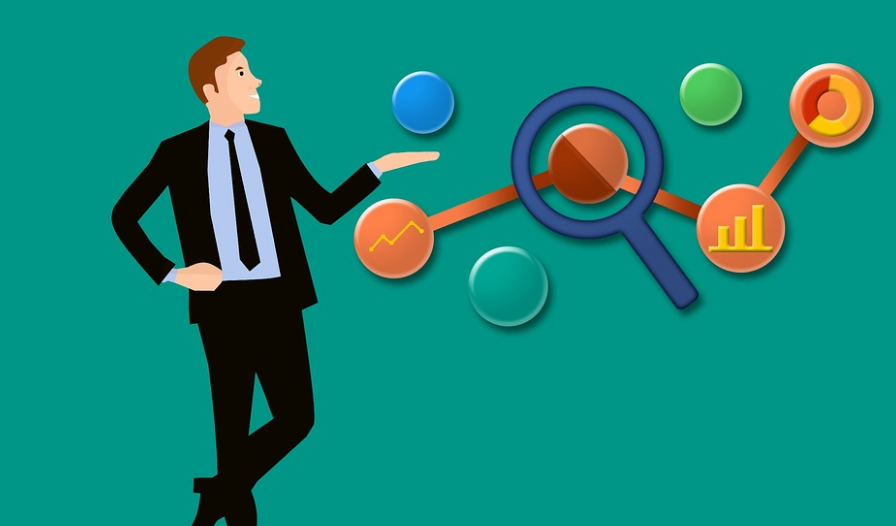 An email address associated with a business domain name offers additional opportunities related to branding efforts.
For example, if your company is called "The Blueberry Store," then having an email address ending in @theblueberrystore.com lends credibility to your brand name, which can further help establish the trustworthiness of your brand in the eyes of potential customers.
Additionally, when people see your branded email address, they will automatically recognize it as belonging to you without even having seen it before—which can be invaluable if they receive emails from you containing information related to products or services they may be interested in buying or learning more about later down the line.  
Quick Links:
Conclusion: How to Choose the Best Email Hosting Provider 2023
Finding the right email host can be tricky but by following our tips above you should be able to find one that provides great value while meeting all of your needs as a business owner or professional.
By investing in a dedicated email hosting provider you will benefit from enhanced security, increased storage capacity as well as improved customer experience due to faster delivery times – all of which are essential aspects when running an efficient business!