The iPad's cache is a non-permanent storage space on the device where recently viewed web pages are stored. Cache permits Safari to load instantly a previously visited page without having to reload the page entirely.
There are a variety of reasons a person would want to clear cache on an iPad. One of the main reasons is facing troubles viewing the full text of an article, or the login information is incorrect, or some false text is displayed on the screen. Details on how to clear cache on iPad are provided.
A little information on cache and cookie is provided here before we get into the details of how to clear cache on iPad.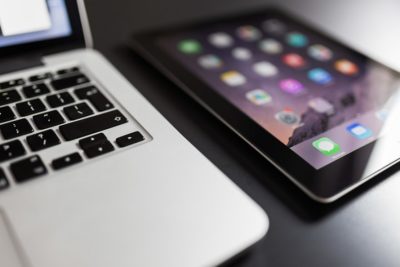 A cache is an element which stored data so that future requests for that data can be served with an increased speed. The information stored in a cache might be the outcome of an earlier computation or the equivalent of data stored elsewhere.
See Also: How To Backup iPad
A cache hit happens when the requested information can be found in a cache while a cache miss happens when the information cannot be found in the cache. Cache hits are presented by reading data from the cache, which has an increased speed than recomputing a result or reading from a slower data store. Thus, more requests can be presented from the cache, the faster the system operates.
To be cost effective and to enable sufficient use of data, caches are relatively short. Caches are of great importance as they access patterns in typical computer applications which exhibit the locality of reference.
Moreover, access patterns display temporal locality if the information is requested again that has been lately requested already while spatial locality attributes to requests for information physically stored close to data that has been already requested.
A cookie is a file developed by a web browser at the request of a website which is stored on a device. These files commonly store user-specific details such as sections in a form, shopping basket contents, or authentication information. Browsers will typically clear cookies that reach a certain point, but erasing them manually might solve problems with web sites or your browser.
How to Clear Cache on iPad – in Simple Steps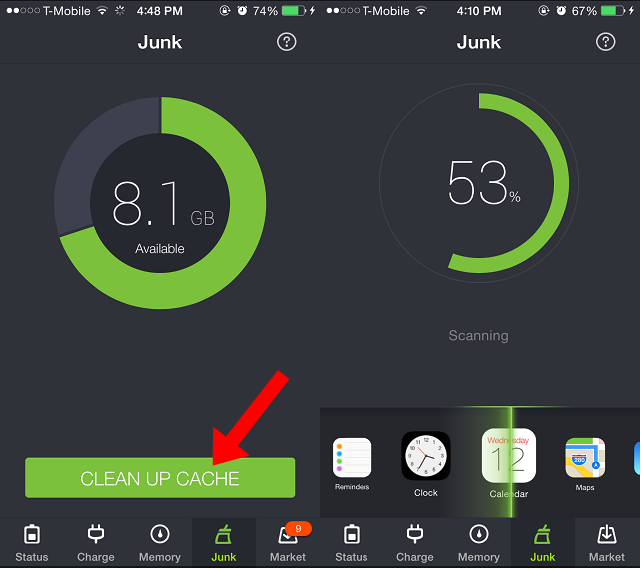 Go to Settings application. It is situated on the home screen of iPad. Tap the icon and the settings menu will open up.
Keep scrolling down and select Safari. In the right pane, a list of Safari options will be opened up.
There is a 'Clear History' option. You can delete your browsing history by tapping on this option. You will be asked for a confirmation message whether to delete it because it cannot be undone. If there is no button to delete history, it probably means that there is no history to be deleted. In such case, you might be using a different browser to surf internet.
You can erase the cookies which sites have placed on the iPad and other caching data by selecting the 'Clear Cookies and Data' option situated directly under the 'Clear History' button. You will be asked whether you want to delete it.
See Also: How to Get Flash Player for iPad?
If you find deleting history a burden, you may browse the internet using private windows. While using this mode, Safari will not load any browsing history. To begin with a private browsing session, select the '+' icon present in the toolbar of Safari, this will get you a new tab. At the end of the new tab, select the 'Private' button. You will be asked some related questions and then continue browsing privately.
Another browser is Chrome. To delete history on chrome.
Go to Chrome browser. You will need to go to Chrome browser directly instead of going to Setting app.
Select the Menu button. This is situated on the upper-right corner of the screen and tap on 'Settings' on the menu.
Select the 'Privacy' button. This is situated in the Advanced section of the Settings menu. This menu will allow you to erase a variety of data relating to the web
To delete your history in Chrome, select the 'Clear Browsing History'. The user will be asked to confirm his/her decision.
The user can also erase cache, cookies, and site data by selecting the appropriate Clear options in the menu. The user can erase everything at once by selecting 'Clear All'.
If you find deleting history a burden, there is an option of browsing the web privately. Use the Incognito Window. While using the Incognito mode, Chrome will not store any of the links or sites you have visited in the past. The user can start an Incognito mode by selecting the Menu button and tapping the 'New Incognito Tab'. Any browsing operated will not be stored by iPad thus securing your privacy.
The steps to clear cache on iPad are as follows.
Go the ''Settings'' application and select
Take a decision on whether you want to delete your browsing history, your cookies, or data (including web pages contained in the cache folders).
Click on Clear if you chose Clear History.
By doing this, your browser history will be erased.
If you want to clear your Cookies and Data, click on
This erases your Cookies and Data.
To clear caches on iPad and iPhone involves the same procedure. They are as follows.
Tap on 'Safari' in the Settings app.
Options called 'Clear History' and 'Clear Cookies and Data' appear.
See Also: How To Delete Photos From iPad
These steps will help in cleaning up the Safari browser but not caches. To get clear cache iPad, follow these steps
In the Settings app, select Safari, then Advanced, then Website Data.
To delete all caches, select 'Remove all Website Data'.
It is not just Safari that can profit from a cache clear out. Respective apps can become buggy if the cache is left to compile for too long. For instance, The Guardian App for the iPhone. To get the iPad clear cache, follow the instructions given in the article and have a cache-free iPad.
Leave your comments in the comments section below, with your inputs or questions; we will try our best to address them!
Quick Links