Whenever we hear the term social media, usually the word that apprehends in the minds of maximal people is "Facebook'. It may be because Facebook has been around for a lot longer than any other prevailing social media platform.
Facebook has its own virtue and flaws. However, the most annoying part is the number of notifications that clutter Facebook. How to clear notifications on Facebook is a question that has become a hot potato these days.
A lot of people report, to be fed up with endless Facebook Live notifications or Gaming notifications. Excess of them, seriously, is annoying. But much to your surprise, Facebook comes with a solution to nix these annoying notifications. You no longer need to fret anymore.
Let's have a look at how to clear Facebook notifications: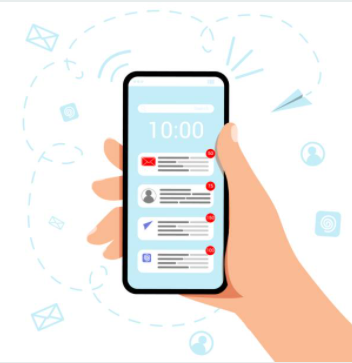 Individual Notifications
This particular method is extremely simple and you can exercise it as soon as you see a notification from an app or a game you want to get rid of. Below is the enlisted process for the same:
Click on the "notifications" tab in the upper-left-hand corner of Facebook. Click on the notification of the particular game or app you would like to block. Just hover over it and a drop-down box will appear. Click that.
You will be given a choice to either turn off notifications from that app/game or keep them on. Simply, click the turn-off button.
A message will pop up that articulates that you will no longer receive notifications from that particular app or game.
And it is as simple as that to block those individual notifications that haunt you.
How To Clear Notifications On Facebook That Are In Mass Numbers
Now, this method allows you to clear a whole bunch of notifications with a few clicks. It not only saves time but is even more convenient as compared to the previous one.
So, without adding on further, let's have a look at how to delete Facebook notifications in mass numbers:
Click on the "Notifications" button at the bottom right corner of Facebook and then click on "See All.
You will be taken to a page showing a whole slew of your recent notifications.
Simply, identify the app or game notification you want to block, simply hover over it and a drop-down arrow will appear. Click on it, then click "Turn Off."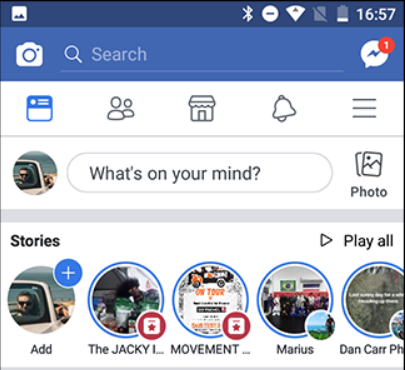 However, be a little extra careful while exercising this option as you don't want to turn off the important Feed comments. Just be a little cautious and you are good to go.
Clear Notifications Of A Particular Friend
Almost everyone has a Facebook friend who tends to cry for attention and never seems to shut up. The constant notifications from such friends can be highly irritating. Let's have a look at a few of the methods that can be followed for the same:
The first resort is to simply "Unfollow" these friends and their posts will no longer show up in your News Feed.
The next resort is to Place these friends in the "Acquaintances" list and their posts will rarely show up in your News Feed.
You can go to the "Blocking" menu in Settings and choose to block specific apps or app invites from individual friends.
You can also exercise this option via accessing the "News Feed Settings" option on the desktop.
Believe me, this is a great way to stop that bunch of unnecessary notifications.
Permanent Method To Delete The Notifications
In order to get rid of these annoying app messages permanently, you need to modify your notification settings. For more control, you need to exercise this method:
Go to the "Account Settings" page.
Now, click "Notifications" from the menu on the left side of the page. The "Notifications Settings" page is displayed.
Hover to the "All Notifications" section of the page. All the notifications appear with a check box attached to them.
Simply, click the checked box next to each notification type you wish to remove.
A lot of apps give you a lot of privileges to exercise. Like some are able to "Access my data even when I'm not using the application," "Send me emails" and "Publish recent activity to my wall." Thus, giving you the benefit of turning all of those off without actually removing the application.
Getting Tagged In Photos
A lot of people unnecessarily tag you in the photos and eventually pile up the notifications in your profile. However, you can stop them from tagging but you can exercise some preventive measures and can avoid these photos to flash on your timeline.
Follow these steps in order to exercise the same:
Go to the "Timeline and Tagging" screen in the Settings menu. Just disable Facebook's "suggested tag" feature.
Click on the "Activity Log" page, just select photos in the left-hand menu, and then select the check-boxes for all the photos you want to untag.
Thus, by exercising the above options, you can simply make it harder for people to tag you in the photos and eventually you reduce the quantum of your notifications.
Stop Facebook Notifications About Statuses
Nothing can be more infuriating than the Facebook notifications of other people's comments on the same status or photograph on which you have commented.
Thanks to Facebook that there is a way to switch off Facebook notifications for individual statuses and photos. Let's have a look at how to delete notifications on Facebook for a particular status or photo:
Open the Facebook Notifications bar and hover your cursor over the status or photo you want to get rid of. A drop-down arrow will appear. Click on it.
A box pops up to turn off notifications for that particular status or photo. Click 'Turn Off'.
And you are done. It is that easy and plain.
Quick Links –
Conclusion | How To Clear Notifications On Facebook 2023
There are a lot of tricks and settings on Facebook that people are not aware of. With the help of these above-enlisted methods, you can finally stop those annoying Facebook notifications.
All it takes is a little effort and a few clicks to ease out the process of how to clear notifications on Facebook.
Use these facets and avoid the crowded haunt of notifications! Happy Log-In!