So, do you want to connect to a wireless printer and don't even have a single idea of how to do that? Well, you need not worry about it anymore. Today we will show you how to connect to a wireless printer quickly and easily! We will figure it all out for you. All that you need to do is to execute all the steps carefully!
So, in this article, you will get to know how to set up the wireless printer? Along with Printers, you can also connect two wireless laptops. But today, we are talking about connecting wireless printers.What are we waiting for, let's get started:
How to Connect to a Wireless Printer?
If you are to connect to a wireless printer, then you will first have to figure out that what device you wanted to connect with. You should also be aware of how to install a wireless printer?
The first one is by Wi-Fi access point; the other one is through connecting systems individually, and the last one is by using a Smartphone or any equivalent device.
Additionally, you might know that in order to connect to a wireless device, every compatible device is equipped with three different modes. Wi-Fi direct, Ad Hoc, and Infrastructure. Using Wifi, you can also print photos from iPhone. Here is how to Print from iPhone.
To make use of the Infrastructure mode, you will require an access point. Once you are aware of the access point, then all of your devices can join in your network by using the access point. To make it more comprehensive for you, it is more like a pass key to enter a particular network.
You may also need the SSID of the network, and password if any. Make sure to be equipped with all these before we proceed further.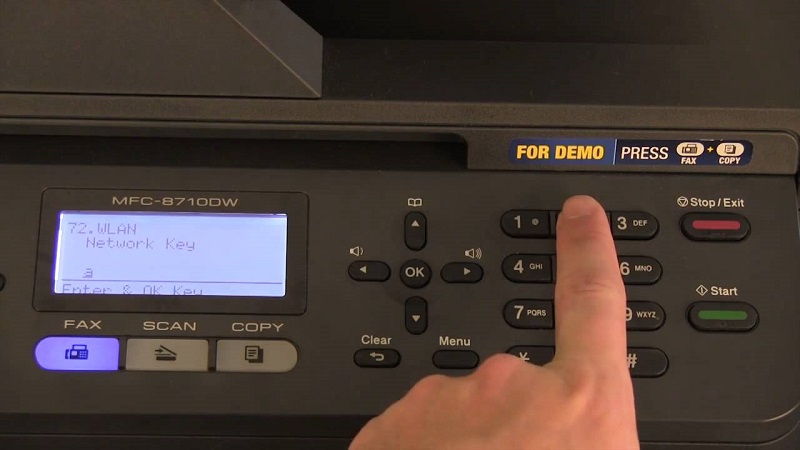 You will be glad to know that going via the infrastructure route requires only two steps. One is establishing a Wi-Fi connection between the device that is the printer and the network, and the other one is to install the corresponding drivers which will ensure the job to extra perfectly. By job, we infer printing here.
Step #1: So, in this first step of this two-step process, you will have to establish a Wi-Fi connection. It may vary from device to device how you make a wireless connection. So, it's better to consult your device manual for it. It will give you a better insight of how to do that particular task.
Step #2: In this last and final step, all that you require is to install the corresponding drivers on your device after being connected to the network. Believe us; that's not a very daunting task. You just have to follow the onscreen instructions and hit the continue button.
Now, this way you can easily connect to a printer and make use of it to do the needful jobs.
Now, if you feel like going through the Ad HOC method, then you would like to read further. Superficially, Ad HOC means temporary. That implies that the connection will be on a temporary basis. So, get the job done, unplug from the network and move on.
All that you require is to enter the SSID, security type and the password at the corresponding interface of your printer on your system. Once you are done with it, you will now be able to do the job which you are intended to do. It is pretty much like the previous method which we have discussed so far.
How to Connect your Printer with an Android Device Wirelessly?
In this method, we will make use of a service by Google which is known as "Google Cloud Print." By making use of Google Cloud Print, you can store and send your print jobs anywhere you want. Before proceeding forward, you should also know how to setup wireless printer?
Step #1: In this first step, you will have to ensure that your computer is connected to your network or your system. It is damn easy to proceed further if your printer directly supports Google Cloud Print. Else we will have to work another way round. For that, we will have to make use of a system to which the printer is installed. After that, we will access Google Cloud Print from there.
Step #2: As stated above, if your printer has support for Google Cloud Print then skip few steps and jump down straight to the printing process. But for that, you will have to log on to the Google Cloud Print using your credentials. After that, all you require is to add your printer there. Yeah, this is it.
If the thing mentioned above is not possible then, you will have to pour down your efforts in doing some additional tasks.
Step #3: The additional tasks include launching the Google Chrome browser on your system and navigating to the settings section. This will open a new tab for you from which you have to click on the "Show Advance Settings" link.


The only disadvantage associated with this method is that you will only be able to make a print out of your printer if the system is on.
Towards the bottom of the page, you will see "Google Cloud Print" section. You are required to click on the "Manage" button.

Step #4: Now, you need to click on "Add Printer" to add your printer. Select your device and add your printer to your Google Cloud Print account.

Step #5: Now, you only need to install the Google Print Application on your Android device and then use it for printing your jobs wirelessly.
With this, we have reached the end of this article which equips you with the knowledge of how to connect to a wireless printer?
We hope that by going through this article, you will be able to know how to connect the printer to WiFi. Using this idea, you can have your Instagram photos printed. Here is How to Print Instagram Photos.
If this article has helped you in your quest of finding the best available service for you, then do not forget to share it with your peers. Also, do tell us that which method do you prefer to connect the wireless printer. We would love to hear from you.
Thank you for passing by and giving it a read.