Up with a new startup? Or need a brand new logo for your blog? How to create a logo is the first thing that would have crawled your mind after setting up all the prerequisites.
So, in this article, we will tell you how to create your own logo in easy and straightforward steps. We will be focusing more on the thought process which will ultimately end up with a good logo design.
So, let's get started:
What is a logo?
If this question is coming to your mind, then this happens to be the last moment for it.
A logo is a design or symbol which is the essential identity of any organization or firm. It won't be wrong if we say that a logo is the first visual component of a company or organization.
Logos are basically of three types:
1) Text based logo: As evident from its name only, these kinds of logos are comprised of text only. Perfect examples are Facebook, Google, and Sony.

2) Symbol: Visual logos which consists of Symbols only. Excellent examples can be Apple, Mercedes.

3) Text and Symbol: These type of logos are a perfect blend of both text and symbol. The examples can be Adidas and Sprint.
How to create your own logo?
Before moving any further on how to make a logo, we would like to guide you through the thought process of thinking towards how to design a logo? Here are 3 points which you should consider reading before moving any further:
1) Look around your niche.
You can get a basic idea for your logo design from the competition of your niche that is logos of your competitors. Explore the kind of design, typography, colors and graphics used by them. This will help you to identify the existing trends in your niche. Photoshop is a great software for designing graphics. You can learn the basics of Photoshop from youtube and here is something about photoshop the pictures.
2) Be crystal clear with your message.
Just for the sake of flashy design or graphics, do not ever compromise with your message. We recommend you to be crystal clear with your message or the soul of your entity for which you want to create the logo. Be unique and try to make the logo as such so that it can communicate with your audience
3) Keep it clean.
Yeah, this is one of the key ingredients which will embellish your logo to its utmost. Keeping the logo clean has its own perks. The first one being a full acceptance. It is seen that clean and sober logos appeals more. Yeah, we can brag this point by quoting the example of footwear giants "Nike" and "Reebok". In the similar fashion, some of the perfect examples can be "Lenovo", "Acer" and many others.
Alternatively, you can go with a rather sophisticated logo design, but that should comply with the soul of your entity.
Now, finally, we will be taking you on a journey make your own logo. So, let's get started:
First of all, let us tell you that there are five basic principles of good logo design and those are:
1) Simple.
2) Memorable.
3) Appropriate.
4) Robust.
5) Everlasting.
1) Simple: This principle is self-explanatory. Keeping it simple is the thing which will certainly help you to come up with a great logo design.
2) Memorable: This is one of the key aspects which contribute to an effective logo design. See, if ever we say "Nike" in front of anyone, the very first thing that crawls the mind is the logo. Yeah, that's the thing which you must consider while getting into it.
3) Appropriate: By appropriate, we mean that the logo of your entity should connect the dots of your industry. Always remember that logo is your identity, and it is going to be the very first thing which can catch the attention of your audience. So, make it relating to your industry and let it come up with a strong message.
4) Robust: Superficially, Robust means "Strong." This means that your logo must be robust enough to leave a footprint in the mind of your audience. Give it a strong presence and let it not fade away with time.
5) Everlasting: This is one of the prominent factors which should be given utmost heed. While thinking of your logo, for every design you come up with; put it on criteria which lead you ten years or more from now. Does it still look good? Does it still hold the gravity? If it is then, you should take it further. Don't let your logo fade away with the storm of time. Make it everlasting and timeless.
Look at the logo of Search giant "Google". It has made minute changes to the logo since its inception, but the feel is same.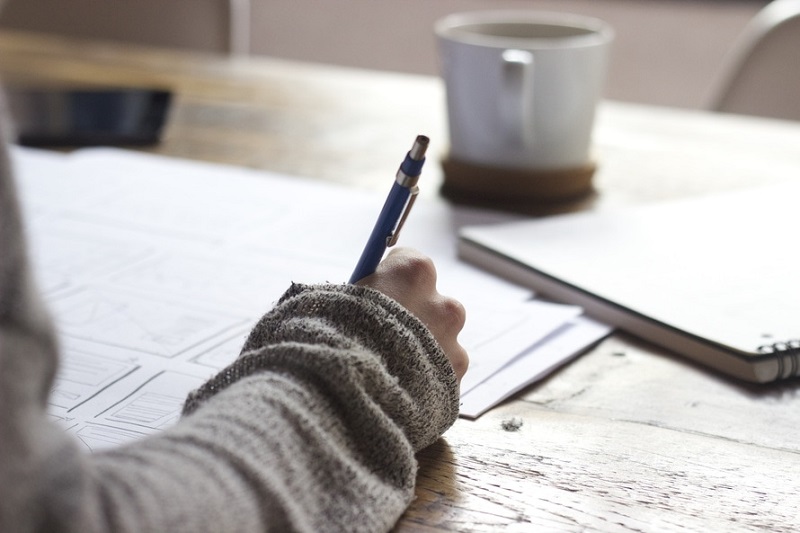 Now, once you are done with how your logo is going to look then you should consider sketching the ideas on paper or any other apt online platforms.
For logo designing, you can consider using Adobe Illustrator or Adobe Photoshop. However, there are many other tools, but I found these two very appropriate. Adobe Illustrator deals with the vector designs which are easily scalable, and I prefer it over Photoshop which makes use of scalar imagery.
Once you have sketched your logo, then you now should experiment with the fonts. Try a different set of fonts and see it with different angles. There are thousands of fonts available and you can install it on Photoshop. Adding fonts on Photoshop is easy and the results are always beautiful.
While you are done with the font's selection, you now need to pay heed to the color configuration. Always try to comply your logo color with the theme of your entity. Also, make sure that your logo is clear enough in all backgrounds.
Now, you are almost done with creating your own logo. Now, as the final step, all that you need is to trademark your logo. This will officially declare that you can use it anywhere, from business cards to letterhead. It will contribute towards your brand credibility.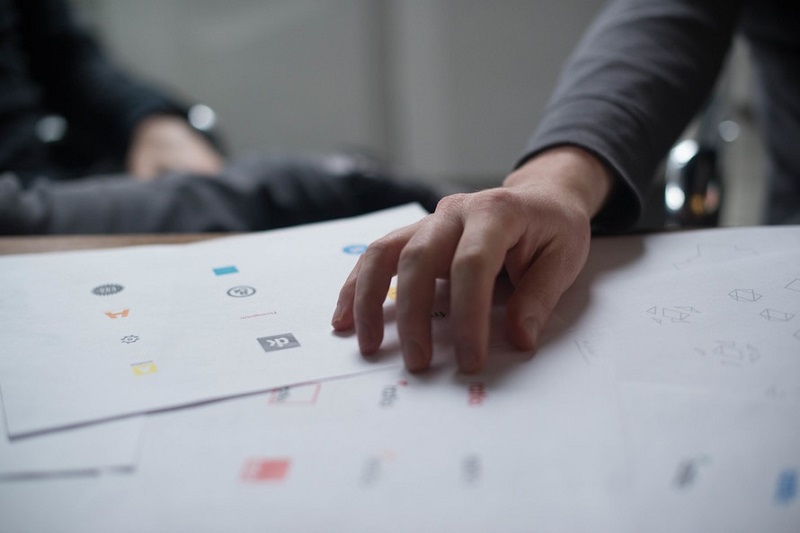 Alternatively, you can hire a designer who will help you design your own logo. Also, there are many online services which help you to connect with such freelancers who can create a logo for you at a minimal cost.
Additionally, there are many logo design software that come up with many preloaded presets of which you can make use of to create a logo free. If you wanted to make an animated logo on photoshop, here is something about animating pictures on photoshop.
So, this was all about the article on "How to create your own logo?". If you have any other methods to make a logo apart from this, then do let us know.  We would love to hear from you.
Stay tuned and keep visiting.
Quick Links