Around two decades ago, blogs did not exist. However, presently there are about two hundred million of them. People initially started blogging as a way of maintaining a day-to-day journal about their lives; this later turned out as a way of doing business online. Here is how to become a blogger. Even though blogging has several benefits today, we will be discussing How to Delete a WordPress Blog.
Sometimes, people start blogging as a hobby, which later becomes a full-time business. They become better at writing if they blog regularly. It helps them express themselves better. In fact, some of them have even gone on to become the author of many eBooks; they started off as bloggers, and their writing skills helped them publish eBooks
A lot of people believe that blogs are an expressive medium that contains images, words, and sounds. People write about how they feel about certain things and voice out their opinions on this platform. Every good blog helps the readers. It can be as a platform to educate a lot of people on a vast variety of subjects.
People look out for blogs that help them learn new things that they can implement in life and transform their lives. Having discussed the benefits of blogging, many people who blog are still not technically sound when it comes to blogging. This where most of the problems creep in and this is why we decided to write on this topic today! The online business starts by creating a website. It is important to create an attractive website to convert the user into a potential customer. Here is how to create a website. 
One of the common questions asked by people is how to delete WordPress blog. There may be several reasons for this. Sometimes, people find that they started off with blogging with an intention to write a subject of their interest on a regular basis; however, over a period of time, they realize that they would like to write about varied diversified topics.
In such cases, they prefer deleting the blog and re-starting their work. Like this, there might be several reasons for them to delete WordPress blog.
How to Delete a WordPress Blog?
Let us now discuss how to delete a WordPress account. Before we start off, it is necessary to note that there are two types of WordPress blogs. The first one is the self-hosted WordPress.org site and the second type is the blog that is hosted on WordPress.com.
Here are the steps to delete your WordPress.com blog.
#1. Create Backup
No matter how definite you are about deleting your site, you should always have a backup in case you have a change of mind in future. Backups are handy when you want to restore your website.But there is no such button on WordPress.com, which you can press to download all the data.
You have to manually backup your WordPress.com site by going to the dashboard in the Tools – Export section. The all content export button only exports the pages, posts, pages, comments, tags etc. This will not backup your media files or uploads. For that, you will need to click on Media and manually download all your files.
#2. Delete the WordPress.com Blog
You can find a link to delete your site from the Tools menu in your WordPress.com dashboard. When you click on that, you will be asked to give a reason. Now, click on "Another Reason" to delete your site. This will show a popup window, where you will be asked to ensure that you have exported all the data. You will also be warned that by deleting your site, you will lose all the data and that you will not be able to use it any longer.
Now, click on the checkbox and then click the 'Delete now' button. A confirmation mail will be sent to your email id to ensure that it is you who is requesting the deletion of your site. The verification link needs to be clicked in order to finish your blog deletion. This is it; your wordpress.com blog is now deleted.
For Custom Domains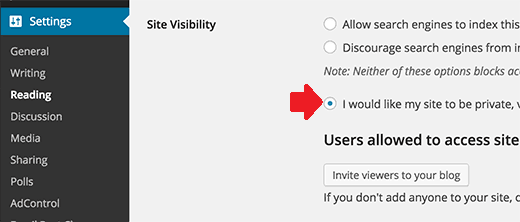 If you had purchased a domain from WordPress.com, then you cannot delete your WordPress.com site. In order to get access to the domain manager, your site should be active on WordPress.com. At this point, there are two options. Either you can move that domain to a different registrar; this will take a few days.
Or you can keep your WordPress.com blog private. Just log in to your WordPress.com dashboard and then go to Settings – Reading page. Now scroll down to the site visibility section and check the option "I want to make my site private." By doing this, it will not delete your WordPress.com blog; however, it will not be accessible publicly.
You can delete your blog after your domain registration expires. Just ensure that your domain is not set to auto-renew option in WordPress.com.
Steps to Delete a Self-Hosted WordPress.Org Site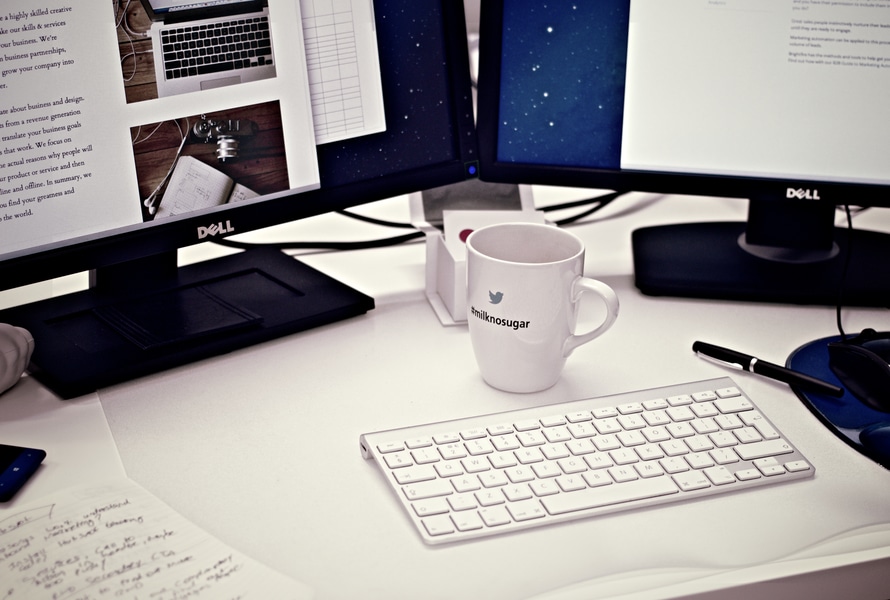 Deleting a self-hosted WordPress.org site is very easy as you will have complete access to your own data.
Backing up Data:

Before deleting your website, ensure that you have a complete backup of your site. Even if you think that you will never restore your site again, it is still recommended that you back up the data.

Deleting Files:

Now, login to your hosting account's cPanel dashboard and look for a file manager. In the file manager, navigate to the root directory of your website and delete every file and folder there.
That is it! Now you have successfully removed the self-hosted WordPress.org site. You can now cancel the subscriptions as well.
If you are looking to create a WordPress blog with multiple authors, here is how to add new Authors on WordPress.
These are the steps to delete WordPress blog. It is good to have blog sites as it is a very nice way to interact with other users of the net and express yourself better. Deleting the blog account should be done only if you are very sure that you don't wish to continue blogging.
Hopefully, you have now mastered all the steps required to know How to Delete a WordPress Blog. However, you can always come back and start blogging if you change your mind in the future. You never know; you might just become a popular blogger on the net.