For those of us who are lucky enough to have an iPhone, we are all too familiar with how amazing the camera is and how tough it is to stop taking pictures of everything that comes our way since the photos look so damn good. Unfortunately, that often leads us to situations where we run out of space and the only question in our mind is how to delete all photos from iPhone.
While not an extremely difficult task to do, if you want to save some time and delete all photos from iPhone in one quick sitting, you will need to have a few tricks up your sleeve! More like a few third-party apps, but we will get to that in a bit. First off, I'd like to take a bit of time, and tell you guys what you should do before you erase all your photos.
Regular readers of mine will already know where this is going. Yes my friends, the first step, even before we download the apps that we will need, is to back up all our photos to some cloud based service or to our computers.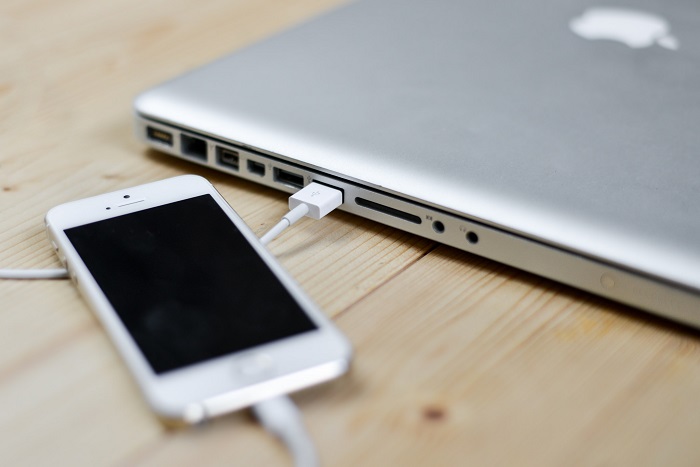 Now with all the backups done, let's get right into the topic for today! Fair warning, though, the desktop app we are using to delete pictures from iPhone is a Mac only app. Windows users can use the native photo viewer for the same purpose. Just make sure, if you're a Windows user, that you do NOT let iTunes connect to the iPhone when you plug it in to delete photos.
How to Delete All Photos from iPhone
So, here we are, with a bunch of old photos on our iPhone taking up a ton of space and stopping us from downloading the latest iOS update. Or that cool new app that every one of our friends is using! Whatever be your reason to pick up your iPhone delete all photos from it, we are here to facilitate just that!
So the prerequisites for this procedure being quite small, we'll just go over them in here instead of listing them out like we normally do. You will need a PC, we will be using a Mac in our tutorial, but a Windows machine will also get the job done just as well; and a USB cable to plug the phone into the computer! Ready with them? Let's proceed!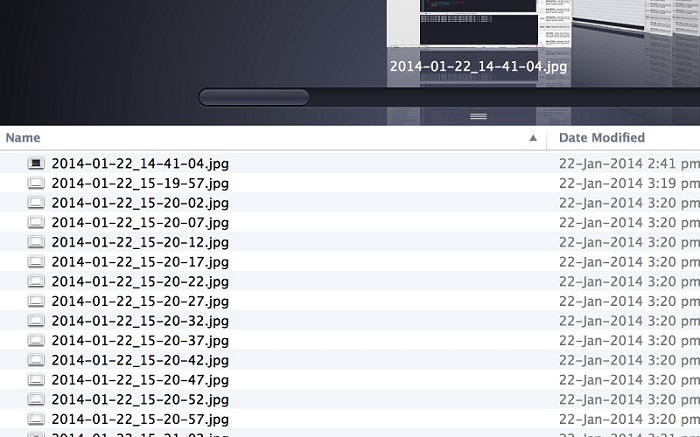 Step 1
Our first step is to connect the iPhone to the Mac using the micro USB cable.
Step 2
Fire up Image Capture on your Mac. This program allows you to browse, edit and move images from just about any connected device like a camera, scanner and, of course, an iPhone.
Step 3
In the app's Device column select your iPhone.
Step 4
Out pops a menu where there are various folders from where you can choose what images you want to be deleted. If you click on the others option, you can select any folder which might contain the images.
Step 5
Once that is done, press the Ctrl+A button and all your photos will be selected at once.
Note: The next step will permanently delete all your photos. If you want to save any photo, now is the time to turn back and import them to your Mac's hard drive.
Step 6
Press delete! You'll be confronted by a confirmation box asking if you really want to clear all the photos from your device's memory and wala! You're done!
How to Delete Photos from iPhone Including Photo Stream
"What's this Photo Stream thing?", I hear you ask. Well turns out, when I said we were done in the last para, we weren't actually done. While we may have gotten rid of all the photos that are physically stored on the device, we still have caches of photos from our cloud storage service left on the phone. Small as they may be, they take up some space, and we will not rest until we are rid of them as well!
To do that we go to Settings > iCloud and then to the Photo option. From the following screen, toggle the My Photo Stream switch to Off. And finally we have cleared ourselves of all photos that would otherwise be taking up precious phone storage.
How to Delete All Pictures from iPhone Using An App
Now while the method mentioned above is super simple and easy to use, one of the main hindrances is that it requires the presence of a computer. Most of us are in and around one for pretty much most of the time, but sometimes life puts us in a fix. How many times have you been on a vacation, run out of space for new photos and have no computer in sight?
Sounds familiar right? It does to me as well. That's why we have hand-curated a couple of apps that will get your storage of images in record time.
#1. Cleen Books (Price: Free)
Download Link: Click Here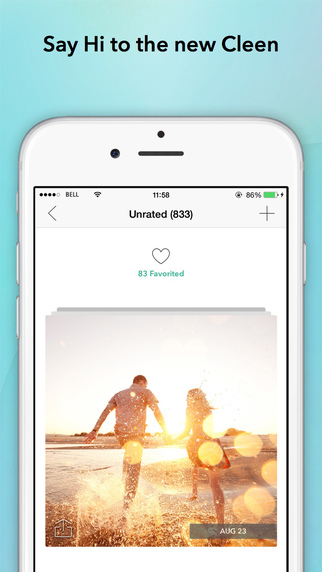 This app has quite a few functionalities baked in but we will deal with only the delete one for now! Simply swipe down to delete a photo and magically the next one appears in line. There are ways to favorite photos and deal with them later as well, all baked into simple directional gestures.
#2. Photo Cleaner (Price: Free)
Download Link: Click Here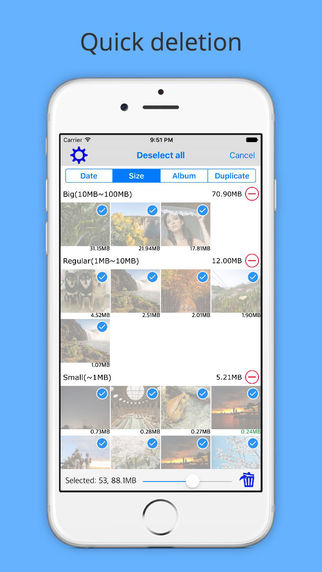 This app will help you delete pictures from iPhone faster than you can bat an eyelid. Okay, that may have been a bit of an exaggeration, but this app has a select all feature that works perfectly for giant batch deletions. Combined with that, it has a host of organisational features as well so you might enjoy them if you're into categorizing your photos.
That's All Folks!
And with that, we have reached the end of our article today. If you have any comments or queries on these apps, leave us a comment down below. Have any app recommendations? Write them down for us in the comments as well. We hope that we have left no stone unturned in our quest to answer the question, how to delete all photos from iPhone.