Facebook is the most widely used social media platform today. As of the fourth quarter of 2015, this social networking site had 1.59 billion monthly active users.
To communicate with these users, Facebook sends notifications via email or text for almost every possible interaction on its website, but at times, there can simply be too many notifications, and people wonder how to delete notifications on Facebook, so that they don't wake up to hundreds of them every morning!
These notifications are intended to alert you if you've got a new message, if you were mentioned in a post, if you were tagged in a photo or comments on your wall among other things.
See Also: How to Solve Facebook Login Problems?
These are meant to keep you updated with all that is happening among your known circle, but at times, too many notifications can get really annoying for Facebook users, especially those who're part of hundreds of groups, and keep receiving replies on dozens of threads every hour.
For those of you wondering whether you can really do something to stop Facebook notifications, here's some help, and quick remedies to get rid of these annoying alerts.
There are several groups on Facebook both open and closed. If you are a member of some of these groups, then notifications can get annoying incredibly fast. Whenever you join a new group on Facebook, you're automatically subscribed to all notifications by default. So, every time someone posts something to that group, your notification feed gets littered with unnecessary alerts.
See Also: How to Change Language on Facebook?
You have a huge task at hand then and you start wondering how to delete notifications on Facebook and how to turn off Facebook notifications so that you don't get it in future. You also see these interactions when you log in to Facebook account.
If you wish to turn off Facebook notifications, you can opt out by editing your notification settings. Pop-up notifications that appear while you're logged in can be deleted immediately, but you can still get rid of them, by following these simple steps.
How to Delete Notifications on Facebook in 7 Simple Steps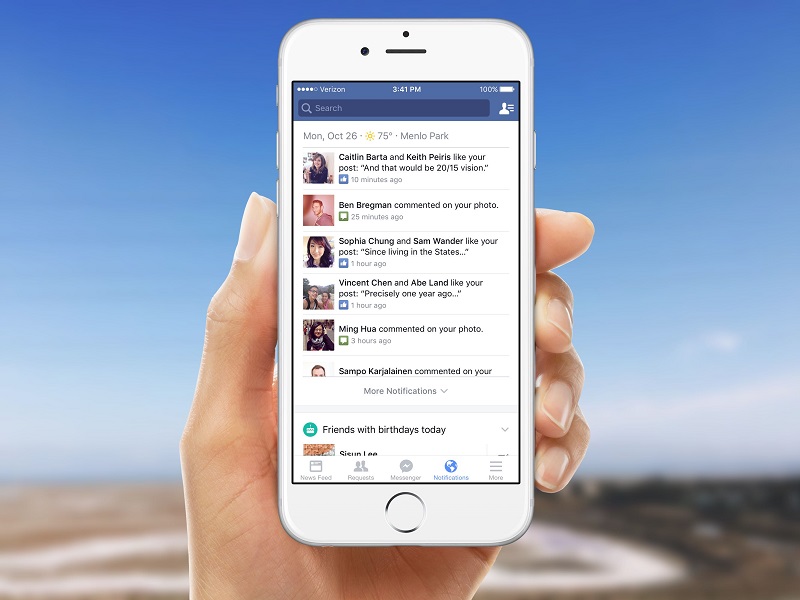 The most annoying notifications are for dumb games people want you to play, or updates about these games in their home feed. So, let's get to the basics and see how to stop notifications on Facebook.
Step 1: Log in to your Facebook account using your user id and password.
Step 2: Click the "Account" link, located at the top right corner of the page. Click "Account Settings" from the drop-down list that appears. The "Account Settings" page is displayed.
Step 3: Click "Notifications" from the menu on the left side of the page; following this, "Notifications Settings" page gets displayed.
Step 4: Scroll down to the "All Notifications" section of the page. You will find a list of notifications types each with a check box next to it. They will be under the Email column or the mobile column.
Step 5: You can also minimise a number of notification emails you get with one click, by choosing to get just the important updates and summary emails. Just check in the box, which says "Only notifications about your account, security and privacy".
Step 6: Click the checked box next to each notification type you wish to remove. This will relieve you from receiving the selected notification. Here you need to be specific and look in detail. For instance, you might want to know what people say about the links you post, but you could happily not notice when people share your links on their wall or when other people comment on links you've commented on. So, you need to choose wisely what you want and what you don't.
This is what would really stop a lot of unwanted notifications from coming your way, and reduce the pain by a good extent.
Step 7: Save changes whenever asked to make sure that your choice is registered. This will ensure that you get notifications related to only your areas of interests and nothing else.
Now if you are wondering how to clear notifications on Facebook, here is how you can do it.
Step 1: Log in to your Facebook account
Step 2: If you have any unread notification, you will see some red numbers on the globe icon on the upper right side. This is the number of notifications you have.
Step 3: Click on the globe icon to bring down a list of notifications you received from the last time you logged in.
Step 4: In case you click on 'See all' at the bottom, it will display all notifications you received in the past few days.
Step 5: Scroll down the page to locate the notification you want to delete.
Step 6: Move the cursor to the right side of the notification. An "X" will appear. Click on the "X" and a "Turn Off" button will appear.
To remove the notification from the list permanently and to stop getting any future notification from the source, click on the "Turn Off" button. The notification will be removed from the list.
In case you don't want notifications from groups and don't want random posts from those groups showing up in your news feed, you'll have to disable notifications and unfollow that group. Unfollowing simply means that their posts will not appear in your news feed. It does not in any way means that you have deleted them, just that you have managed to stop facebook notifications.
You can still go to that person's or group's page and see the posts if you want.
If you want to know how to delete Facebook notifications on the app then you should know that as of now it is not possible to clear your notifications list on the Facebook app. You can, however, adjust your notification settings on the app
See Also: How to Close Facebook Account
Account Settings >> Notifications >> Mobile Push so that you'll only receive the notifications you want to see.
There are some official notifications from Facebook, which you cannot delete. For the rest, it's worth pruning your notifications to suit your needs as it saves you from unnecessary junk notifications hounding your Facebook account.
We hope that you'd have picked up everything you'd need to know about learning how to delete notifications on Facebook?; in case you feel we've left out something, do feel free to drop your precious comments, and we'd be happy to add that info into this post, in order to help the fraternity.