PDF is one of the popular document formats. Chances are you have dealt with many PDF files to date. The biggest benefit of a PDF file is it can be opened on any device regardless of its operating system. The only thing you need is a PDF reader.
But have you ever created a PDF file or even tried to edit one? Most E-books are published as PDF files. When you find something wrong in an e-book, you want to write on PDF.
What do you do in such a situation? Most probably you sit dumb. That's why I am here with a tutorial on how to edit a PDF file quickly.
How to Edit a PDF File Quickly?
Tons of tutorials are there, dealing with how to make a PDF editable. But some of them are not quick methods. So, here are some quick and easy ways to edit a PDF file.
You can edit the PDF online and offline. I will be sharing both methods here.
#1. Use PDF Buddy
Don't you like dedicated software for PDF editing purposes? Then, you are going to like PDF buddy. Why because it's an online PDF editor.
I find this tool useful in editing any PDF. If you have the file ready, you can go on to modify it right away. Follow the steps given below to know how to edit a PDF document online.
Step 1: Visit PDF Buddy by clicking here. You can see a website like in the image.

Step 2: As I have marked on the picture, you can see two large boxes, one for dragging the file into it and another is a button to browse for the file. Choose any of them.
Step 3: I chose the second one and clicked on the yellow button, which says 'Choose PDF to Edit.'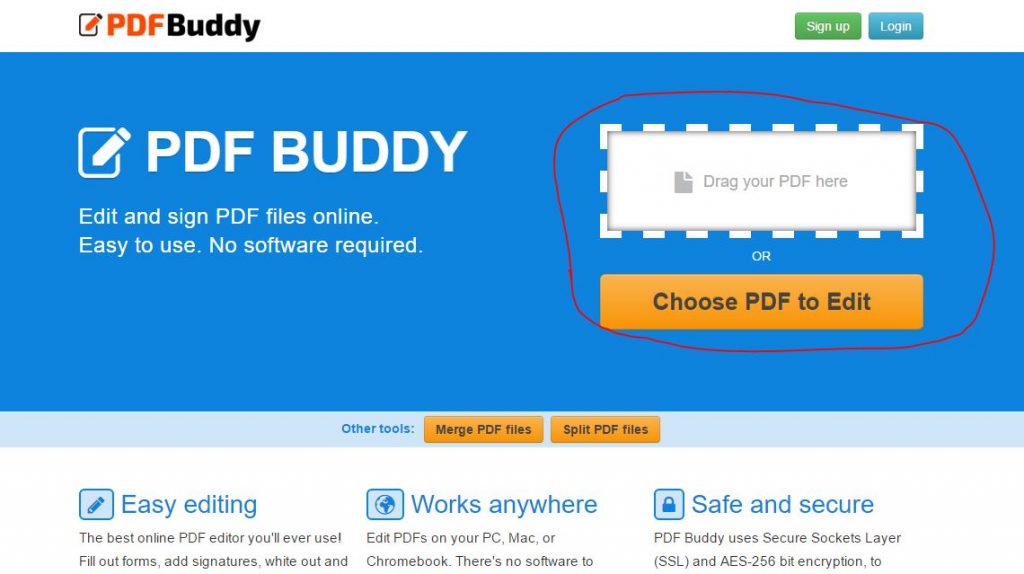 Step 4: You will then get a box to select the file. Go to the correct folder, choose the file, and then click Open. (Refer to the image).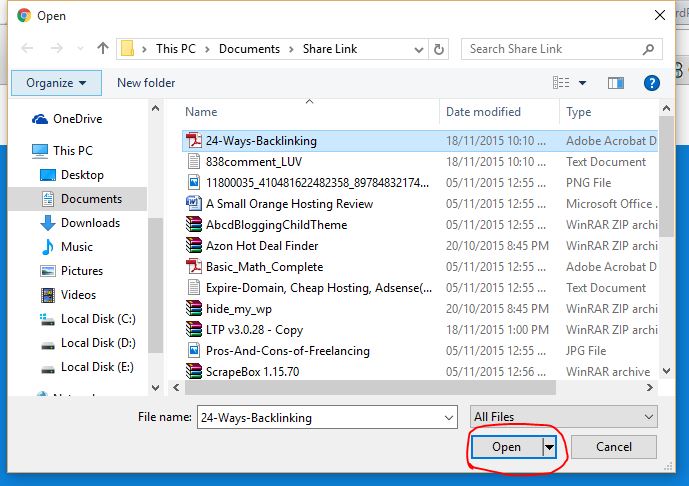 Step 5: You will have to wait sometime to get the file uploaded and then a few seconds for it to be rendered. Don't worry. It will hardly take 30 seconds.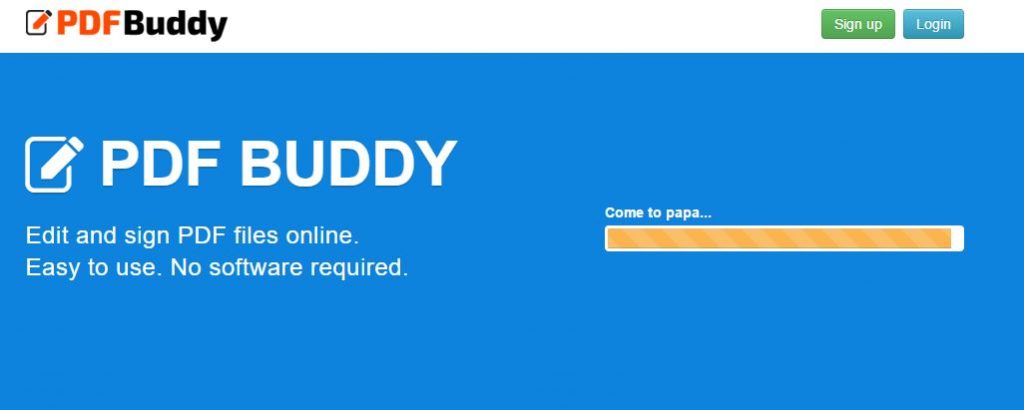 Step 6: Then, you get something like the image given below. You can clearly see the toolbox, plus some symbols and shapes. Making use of all of them, editing a PDF file comes easier.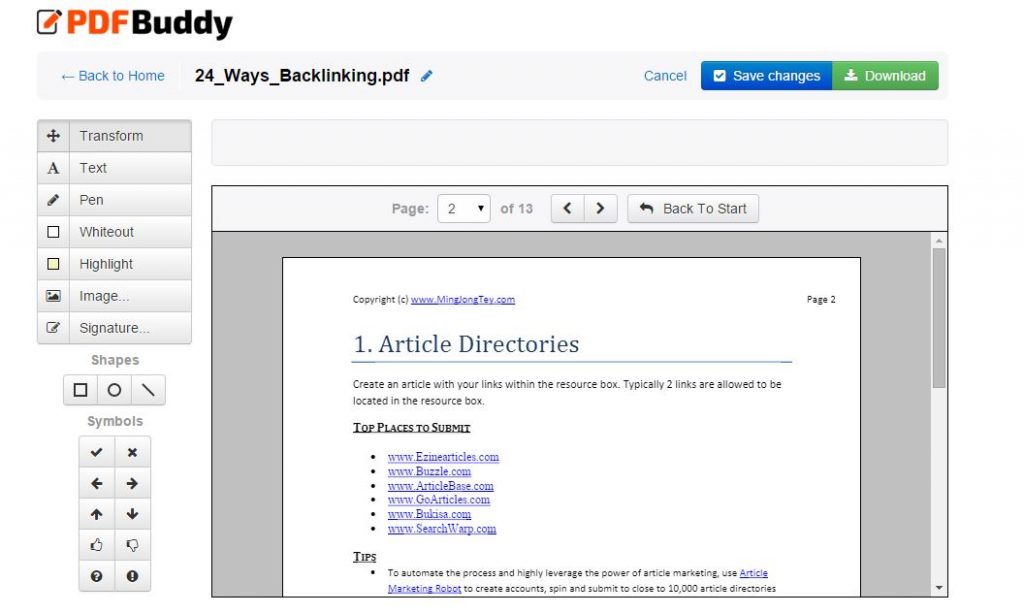 They don't want you to sign up for the service. You should signup only if you have to save progress while editing a large file. And, you can merge and split PDF files within the same website.
I hope the 'how to edit PDF file' question will not haunt your mind anymore.
#2. Download PDF Edit
This tool is for anyone who wants to edit PDF files offline. Yeah, it's a desktop utility.
You can't edit the texts in the document, highlight sentences or even draw on it with this software. Don't share a single penny as this comes free of cost.
Step 1: Download PDF Edit software from Source Forge. Or, click here to be there. (I recommend downloading from there. If you get the same from any genuine place, don't hesitate to go on).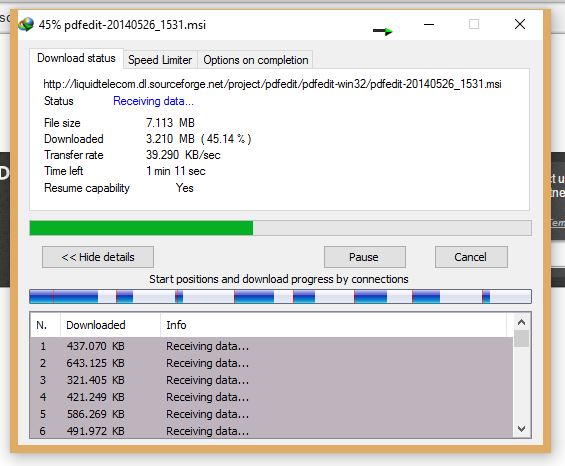 Step 2: Open your Downloads folder. There must be a file named 'pdfedit-20140526 1521.msi'. Double-click on it to launch.
Step 3: You will be asked to provide admin rights. Click on Yes. Then, proceed with the Setup by just clicking Next 2-3 times.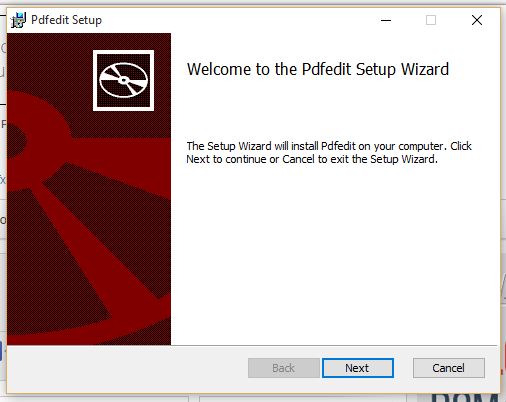 At last, complete the process by selecting Finish.
Step 4: You will not get a desktop icon. So, you need to find the installed location and open the software.
Step 5: Go to File>> Open to select a PDF file for editing. Or, you can click on the Open button from the home screen itself.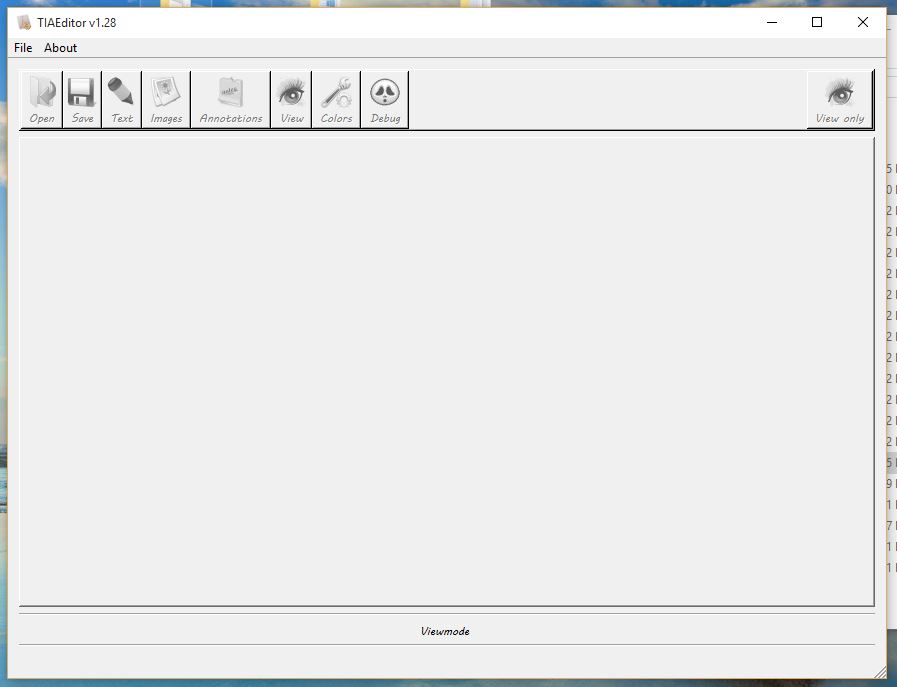 Step 6: Within no time, you can see the edit screen with the document content. It is possible to add, edit and delete content on it.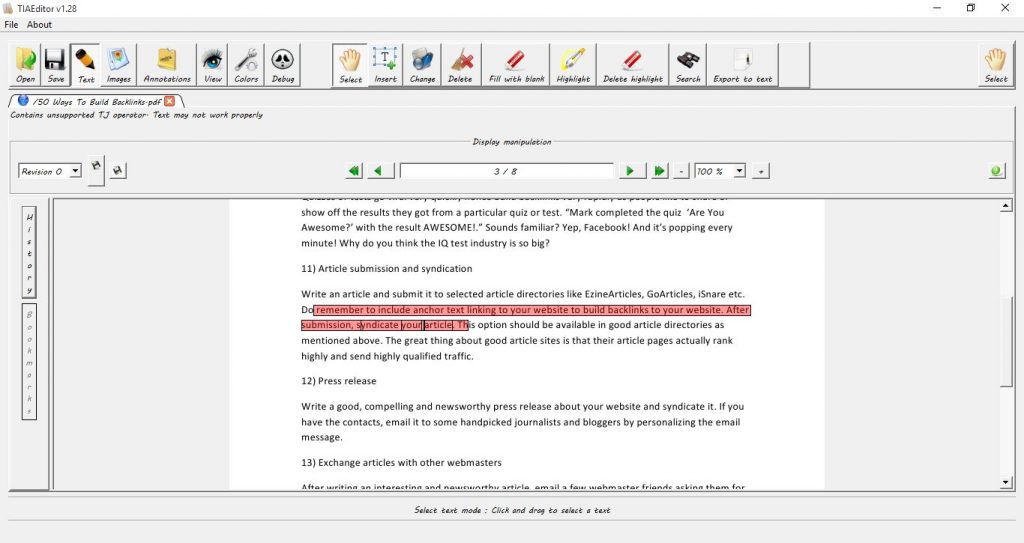 N.B.: You can go with any other PDF editor of your choice. I find PDF Edit worth the try. That's why shared it here. According to me, this is the best PDF editing software.
#3. Convert PDF to Word
Another easiest way to edit PDFs is by converting them into a Word file. Everybody has an Office suite on their system, so it will not be a tough task to edit it. Here too, you have two options to change PDF to Word, online and offline.
I will be explaining the online method here. Download, a PDF to Word converter, to do it offline.
Step 1: Click here to get an online PDF to Word converter.
Step 2: As you can see in the image, there's an Upload a File to Convert button. Click on it to get the browsing dialogue box.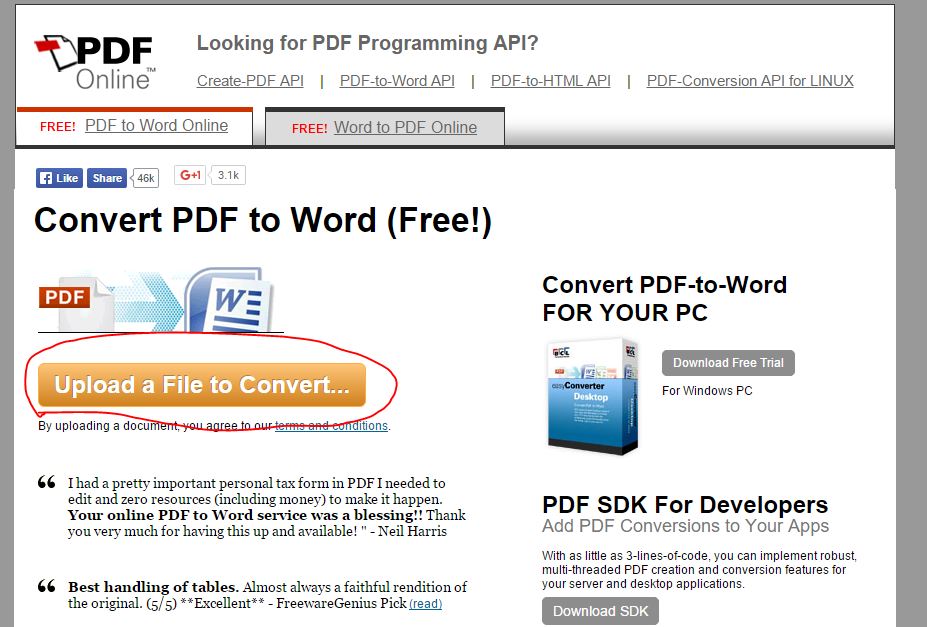 Step 3: You should wait some time to get it uploaded to the server. After the upload process, it will automatically start converting. If your document contains more images and tables, you will have to wait for a while.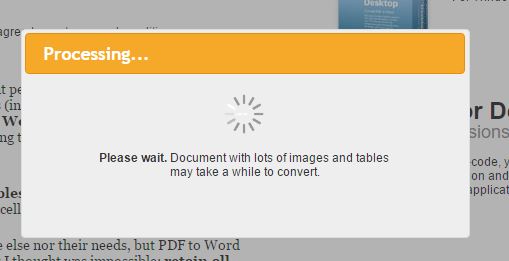 Step 4: Then, you will get a web page saying Your Document is Ready. From there, you can View or Download the file. Choose Download Option.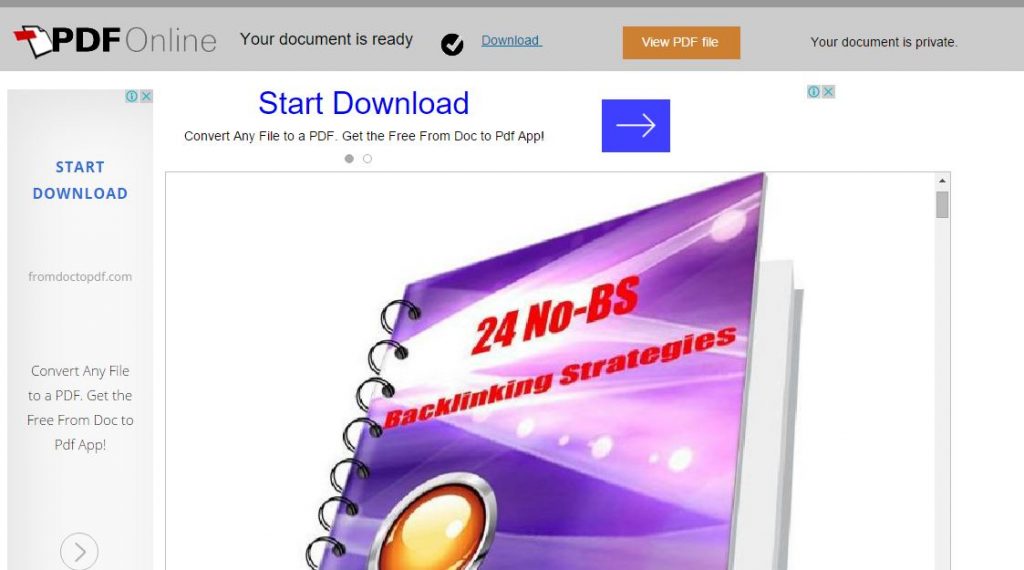 Step 5: Open the download file with MS Word or Open Office Writer or with whatever word processor you have. As you can see in the image, you can edit the document for sure. After you make the preferred changes, convert it back to PDF.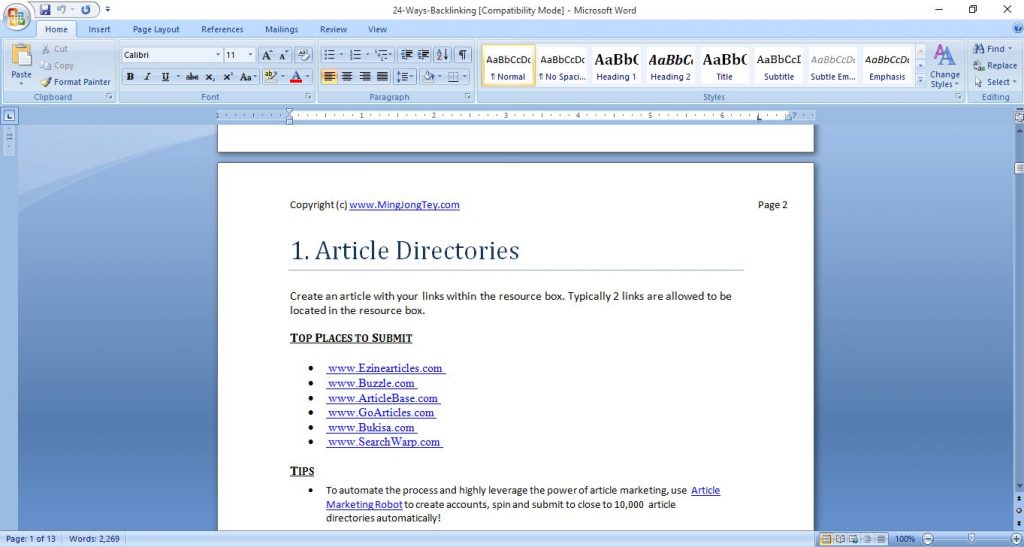 You don't have to create an account to get it done.
Also Read:
PDF Editing is Easy now, isn't it?
I have given you three easy ways using which you can edit PDF files for free. I am pretty sure that you won't find it difficult to use these methods.
Of all the methods, I find the third one to be really quick and easy. And, you won't need any additional software at any point.
Do share this post with your peeps if find it useful. And, in case of any doubt, use the comment box down below.