Internet cookies are small pieces of information in text format that are downloaded to your computer whenever you visit any Website.
Cookies may also come from the advertising companies while browsing the internet. We usually visit certain websites often, and sometimes it's inconvenient to enter the same details over and over, which can be annoying/ That's when cookies can be useful. Cookies contain sensitive data and it is always a good idea to clear the cookies from time to time. Here is how to clear cookies on Mac.
With the help of cookies, it's easier to remember your details, so that you don't have to enter the same details again. For example: When you want to check your Facebook but, you don't like entering your username, password every time you open Facebook. Hence, there is a pressing need to learn how to enable cookies on Mac.
Well, the next question that pops up in your mind is – How do I enable cookies?
If you have cookies enabled in your browser, then it improves your browsing experience, and it makes it faster too. Although cookies are essential, there are still some privacy issues that arise, cookies usually store your personal information, which can be a concern for many.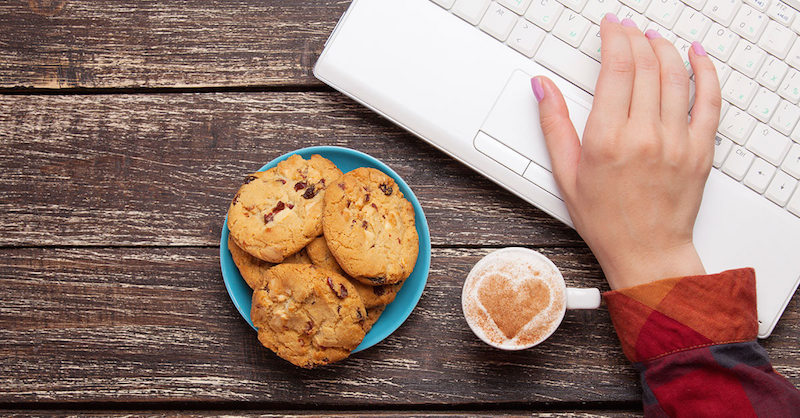 Some cookies are more sophisticated. They might record how long you spend on each page on a site, what links you click, even your preferences for page layouts and colour schemes.
Although some cookies perform a useful function, many others may not be as desirable. As the Internet has evolved to this extent, from its beginning, commercial enterprise, cookies have been turned into a tracking mechanism used by advertisers.
In a way, cookies are only accessible to the site that originated them, but large advertising agencies with many clients can easily circumvent this restriction by collecting information for all their customers under one domain.
Cookies to some extent are harmless, and perhaps even useful, advertising application of cookies is to rotate banner ads as you go from page to page to make sure that you do not see the same ads over and over.
However, there are more invasive tracking methods that might involve cookies, and there may arise privacy issues. The privacy problem is beyond the scope of this article today. Especially, when a third party site tracks your personal information, which can be disturbing.
There is a new rule – from 2011, many websites started informing their visitors, to ensure users that, the website that they are visiting, stores their cookies, so the consent of the users is taken before enabling them. On a different note, enabling cookies in Mac isn't so difficult. By following these simple steps, you can enable cookies in Mac.

How to Enable Cookies on Mac – For Safari Browser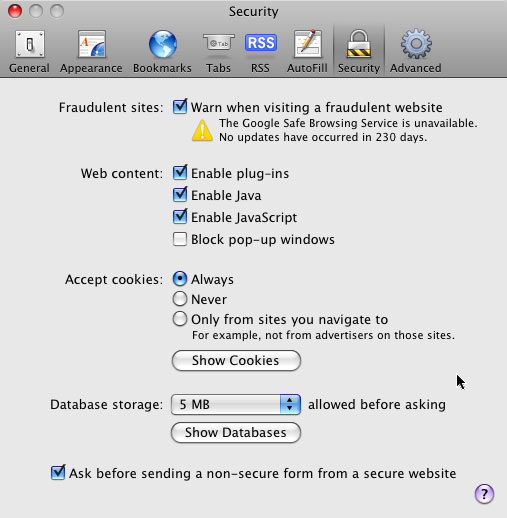 Step 1: First click on the Safari browser's icon on your screen (desktop). Double click in order to launch the browser, as cookies cannot be enabled with launching the concerned browser.
Step 2: Then locate to "preferences" and then choose the "Privacy" option. Now you will be able to see an option called "Block cookies" This is actually the place where we need to tweak the settings. Among the available sub options, select "never."
We have selected the blocking of cookies to never which means directly or indirectly, in a way we have enabled cookies on your Mac-based browser.
How to Enable Cookies on Mac – Firefox
Step 1: As mentioned above for the Safari browser, here also, first of all, you need to launch the Firefox browser on your PC or laptop.
Step 2: Alike above, here also we need to open the "Preferences" menu. For this, head over to the "Firefox menu" of the concerned browser. Subsequently, a drop-down window will appear. Select the desired i.e. preferences option from this menu.
Step 3: Amid the various available options, since our purpose is to enable cookies in Mac, select the most appropriate option – "Privacy" option.
Step 4: Under history, choose "Firefox will use custom settings for history". You will notice option below, check (tick/agree with) the "accept cookies from the sites" option, and below that, again check the "Accept third-party cookies" and set that to "always."
Ultimately, you have learnt to enable cookies on your Firefox browser (Mac). Now you can continue with the browsing or close the tab as per your wish.
How to Enable Cookies on a Mac – Chrome
Step 1: By now, you might have got familiar with the initial step to enable cookies on Mac. Yes, this time, open the Chrome browser on your Mac based PC or Laptop.
Step 2: After opening it, click on the top right corner of the window.
Step 3: You will see various options; however we need to head towards the "Settings" option which is a bit below.
Step 4: Now scroll down, you will find "show advanced settings" option
Step 5: Under privacy section you will find "content settings."
Step 6: Now select "enable local data to be set" option to enable cookies. Now click "done" to save.
How to Turn On JavaScript – Safari
Step 1: Go to safari browser on your Mac's desktop and open it.
Step 2: Once opened, you will be able to see the "Safari" option on the top left. Click on that menu.
Step 3: You will find "preferences" option somewhere down, in the same menu.
Step 4: A new window opens, with various options. Subsequently, click on the "security" option.
Step 5: Below, you will see web content section. In order to select it, check the checkbox to "enable javascript"
Step 6: That's it. JavaScript has been enabled in Safari now.
Here is a detailed blog post on enabling the Cookies on Safari.
How do I Enable JavaScript on Mac – Chrome
Now that we have learnt how to toggle cookies on Mac we will look into another related category, how to turn on javascript on an Apple Computer!
Step 1: Launch Google Chrome browser from the desktop on your Mac based PC.
Step 2: After opening Chrome, click on the top right corner of the Chrome browser.
Step 3: Now select the "Settings" option from the menu.
Step 4: Now scroll to the bottom of the page until you see "show advanced settings" option.
Step 5: Find "content settings" from Privacy.
Step 6: Now select "Allow all sites to run JavaScript".
Step 7: click OK to save your settings.
Final Words
Often, Mac users are found discussing about – How do you enable cookies on Mac? However, no one could provide a full-fledged solution to this question. This is mainly because each browser has its own framework and hence, the process is distinct for every browser.
However, now you need not wonder anymore as above is the full-fledged list of methods to enable cookies and JavaScript in all the browsers.