If you are looking for an alternative to your debit card then, PayPal prepaid debit card is certainly a good choice. With PayPal prepaid card you do everything which any other debit card would normally do and you know what getting a PayPal prepaid debit card is not that tough.
Now, a question arises that what procedure is to follow if one wants a PayPal prepaid debit card. You need not worry because in this article we will tell you how to get PayPal prepaid debit card just by following some very simple steps. If you don't have a Paypal account, here is how to setup Paypal account. So, let's get started.
What is PayPal?
According to Wikipedia,
PayPal Holdings, Inc. is an American company operating a worldwide online payments system. Online money transfers serve as electronic alternatives to traditional paper methods like checks and money orders. PayPal is one of the world's largest Internet payment companies.[6] The company operates as an acquirer, performing payment processing for online vendors, auction sites and other commercial users, for which it charges a fee.
What is PayPal prepaid debit card?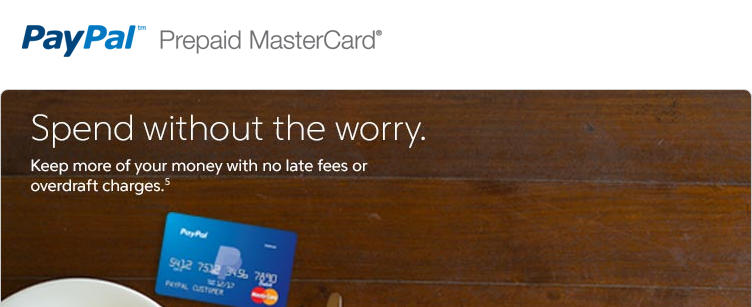 According to PayPal,
You can use the PayPal Prepaid MasterCard, to eat, drink and shop everywhere Debit MasterCard is accepted. Order online and there's no purchase fee to get the card.
You must have a PayPal Account to have access to your PayPal Prepaid MasterCard transaction history and other online features.
How to Get a PayPal prepaid card?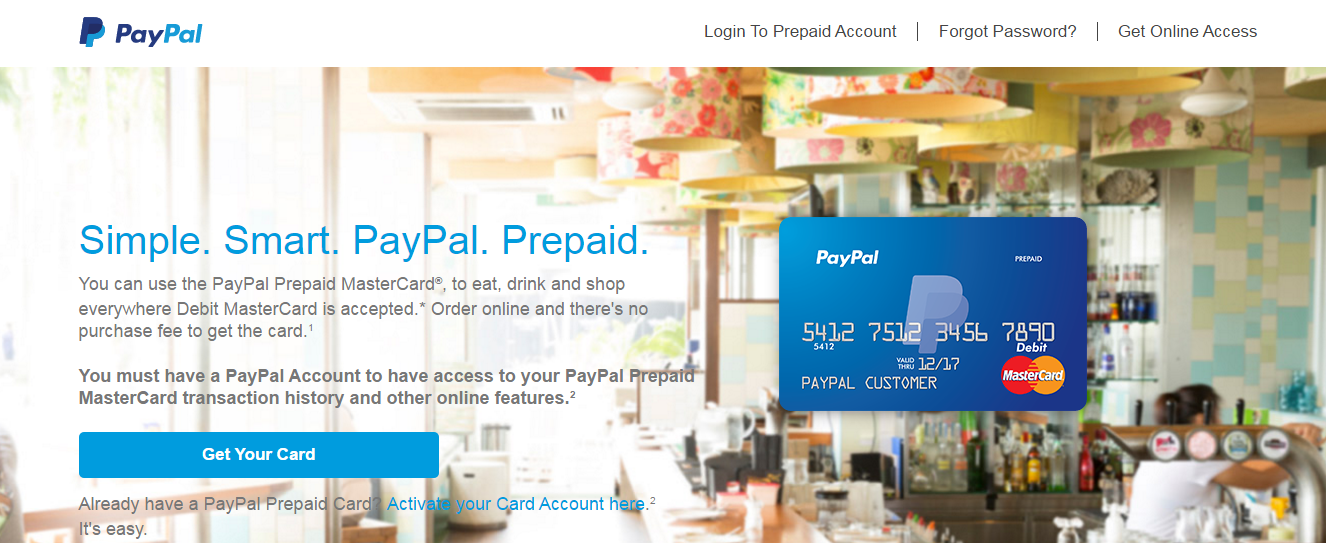 According to PayPal, there are 3 ways by which you can get a PayPal prepaid card. The first being the one in which you have to fill an online order form and the PayPal prepaid card will officially be mailed to your mailbox. We will also tell you about the processes for the same in this section also.
The second one being the option of getting a temporary PayPal prepaid card from a retail location. However, if you do not activate the temporary PayPal prepaid card within 120 days of its purchase, then your card will expire and become unusable.
The third and the last one is receiving a no-obligation offer for the PayPal Prepaid Card in the mail.
In this section, we will discuss the very first one in which we have to fill an online form in order to get a PayPal prepaid debit card. So, let's get started:
Step #1: The very first thing which you will need is a PayPal account. So, make sure to have one and if you are not having one then you have to sign up and create an account for the same. You can easily do so by visiting www.paypal.com and then navigating for the sign-up button.
Once found, you have to click on it. As a result, you will be redirected to a web page where you will then have to select an account type. You will usually get two options; one is an individual account, and the other one is a Business account. Choose the one which is convenient for you and proceed further by clicking on the "continue" button.  However, in order to apply for the PayPal debit card, you must have a verified premier or business account. So, take note of this.
After this, you will be asked your profile details which include, name, address, phone number, and other necessary details. Kindly enter the same and move forward.
After this, you will be asked to link your debit card or credit card to your PayPal account. However, this step is optional and yeah, you can certainly add those later on. If you have done the required then all that you have to do is click on the corresponding button as "Link card" or "I'll link my card later".
This will redirect to you a web page that will tell you that your PayPal account has been created.
Also, do not forget to verify your PayPal account. You will get the verification mail in your registered mailbox.
Now, we assume that by now you have your PayPal account, and this certainly means that you are good to go to the next step.
Step #2: Now, in order to file an application for the PayPal prepaid card, kindly visit this link. This will open a web page for you where you will be asked to enter certain details like name, address, city, zip code, Email address.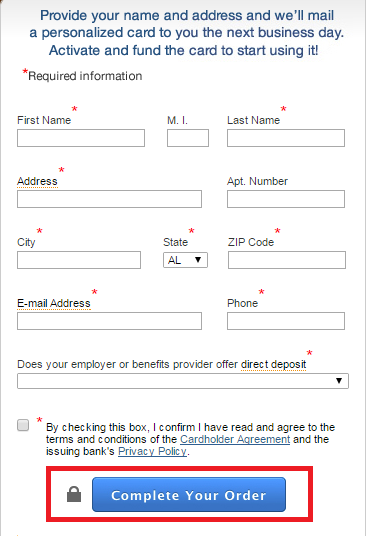 Once you have entered the corresponding details, then you have to agree to the terms and conditions. You can do so by clicking on the checkbox next to it. After this, you will have to click on the "Complete Your Order" button. Denial or approval of your PayPal debit card may take a few minutes of time.
Step #3: Once you have filed the application then you will have to wait for two to four weeks in order to receive your PayPal prepaid debit card. Your Pin details will also arrive separately. So, have patience. It will certainly reach to you once your application is approved.
In normal circumstances, your card will be activated once you will log in to your PayPal account after the receiving of the card or you can consider calling the toll-free telephone number in order to activate your PayPal prepaid debit card.
Step #4: Now, once you have received and activated your PayPal prepaid debit card then you are all set to use your card. Obviously you need money in your PayPal account. There are various ways to add money to PayPal. Moreover, be aware of the spending limits of your PayPal prepaid debit card. 
Let's wrap it up.
These let's wrap it up section brings us to the end of this tutorial cum guide on How to get a PayPal prepaid debit card? Doing transactions through PayPal is easy. You can easily send or receive money through Paypal. If you don't have any experience of using Paypal, here is how to send or receive money using Paypal.
We hope that we were efficient enough to satisfy your curiosity about this topic.
We firmly believe that we have left no stone unturned while getting into the nitty-gritty of the topic and making you understand the entire concept of it. But if you still have any queries regarding PayPal prepaid debit card then feel free to drop your query via comments below. We will try our level best to resolve that.
Moreover, if you found this article helpful and worthy, do show your love by sharing it socially.
Thank you for passing by and giving it a read.