Are you looking to become Google certified? You may have heard that the process requires costly investments in time and money, but with our ultimate guide, you can get into the club for free!
In this article, we'll explain why Google certifications are important, discuss the various benefits of becoming a certified professional and provide helpful tips on how to earn your certification without paying anything upfront.
Be sure to read ahead and find out how easy it is to obtain Google certifications—for free!
What is Google Skillshop?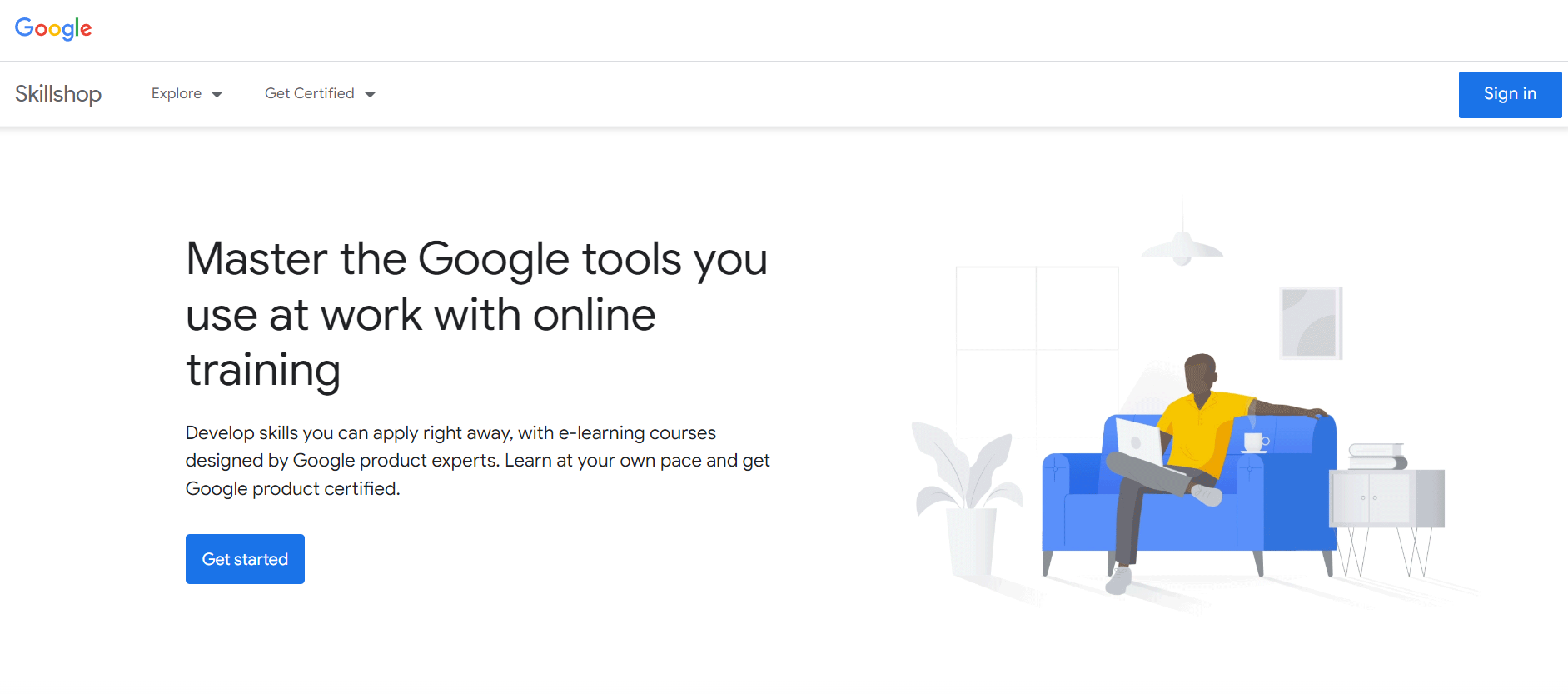 Google Skillshop is an online resource that provides free training and certification in Google products. It allows employees and organizations to build their skillset on the latest Google technology and become certified experts.
The program offers over 200 courses across 10+ learning paths, covering everything from Ads to Analytics, as well as other products like Cloud and G Suite.
Google Skillshop is a great way for businesses of all sizes to educate their employees on the latest Google tools. It is designed to help professionals acquire the necessary skills needed to stay competitive in today's digital landscape.
Companies can also use the platform to promote employee growth by offering certifications that can be displayed on resumes or portfolios.
The platform features a range of interactive courses that are tailored toward individual learning styles and abilities. Lessons are taught through text-based, audio, or video tutorials, with interactive exercises designed to encourage active learning and knowledge retention.
Each course culminates in an assessment that tests users' understanding of the material before they receive their certification.
Google Skillshop also offers a variety of instructional resources such as cheat sheets, sample codes, case studies, and more – all geared towards helping users improve their skillset in various areas of technology development.
Additionally, users can connect with peers from around the world who are also working towards certification in order to learn from each other's experiences and discuss best practices for various topics and technologies.
Overall, Google Skillshop is an excellent way for businesses and individuals alike to stay up-to-date on the latest Google products while furthering their career goals with much-needed certifications and expertise in key areas of digital technology development.
With its comprehensive content library, a wide variety of interactive exercises, and helpful community forums – there has never been a better time than now to take advantage of all this platform has to offer!
How to get certified with Google for free- A step-by-step guide
Google certifications are becoming more and more important for professionals to have a competitive edge in the job market. But with so many different certification options, the process can be intimidating.
Fortunately, Google offers free certifications that can help you start building your credentials and boost your professionalism. Here's a step-by-step guide on how to get certified with Google for free:
Step One: Choose Your Certification
The first step is to decide which certification best fits your career goals. Google offers several certification options, such as Associate Android Developer, Mobile Web Specialist, G Suite Administrator Certification and Cloud Architect Professional Certification.
Each of these certifications requires some amount of experience or knowledge in the respective field before being able to obtain it. So make sure you read up on each one before deciding which one is right for you.
Step Two: Prepare for the Exam
Once you've chosen your certification, it's time to start preparing. Most of Google's certificates require an exam, although some may also have additional requirements such as hands-on practice or project work.
To prepare for the exam, you should review study materials available from official websites and online learning platforms such as Coursera or Udemy. You should also practice by completing sample questions and taking mock exams if available.
Additionally, look into attending relevant workshops or bootcamps to gain further understanding about the subject material before taking the exam.
Step Three: Register for the Exam
The third step is to register for your chosen exam with a valid payment method (such as a credit card). Depending on which certificate you're getting certified in, there are different fees associated with the registration process – some are completely free while others have an associated fee associated with them.
Once you've registered successfully, you will receive an email confirmation containing all necessary details regarding your scheduled examination date and other information related to it (such as where exactly it will take place).
Step Four: Take The Exam
On the day of the examination, make sure that you arrive early and have valid identification ready (such as passport or driver's license). During the test period itself, make sure that you read through each question carefully before answering them – spending too much time on any single question may affect your overall performance score at the end of it all.
Finally, after completing all required questions correctly and submitting them successfully – congratulations! You are now officially certified by Google!
Courses and Certification By Google Skillshop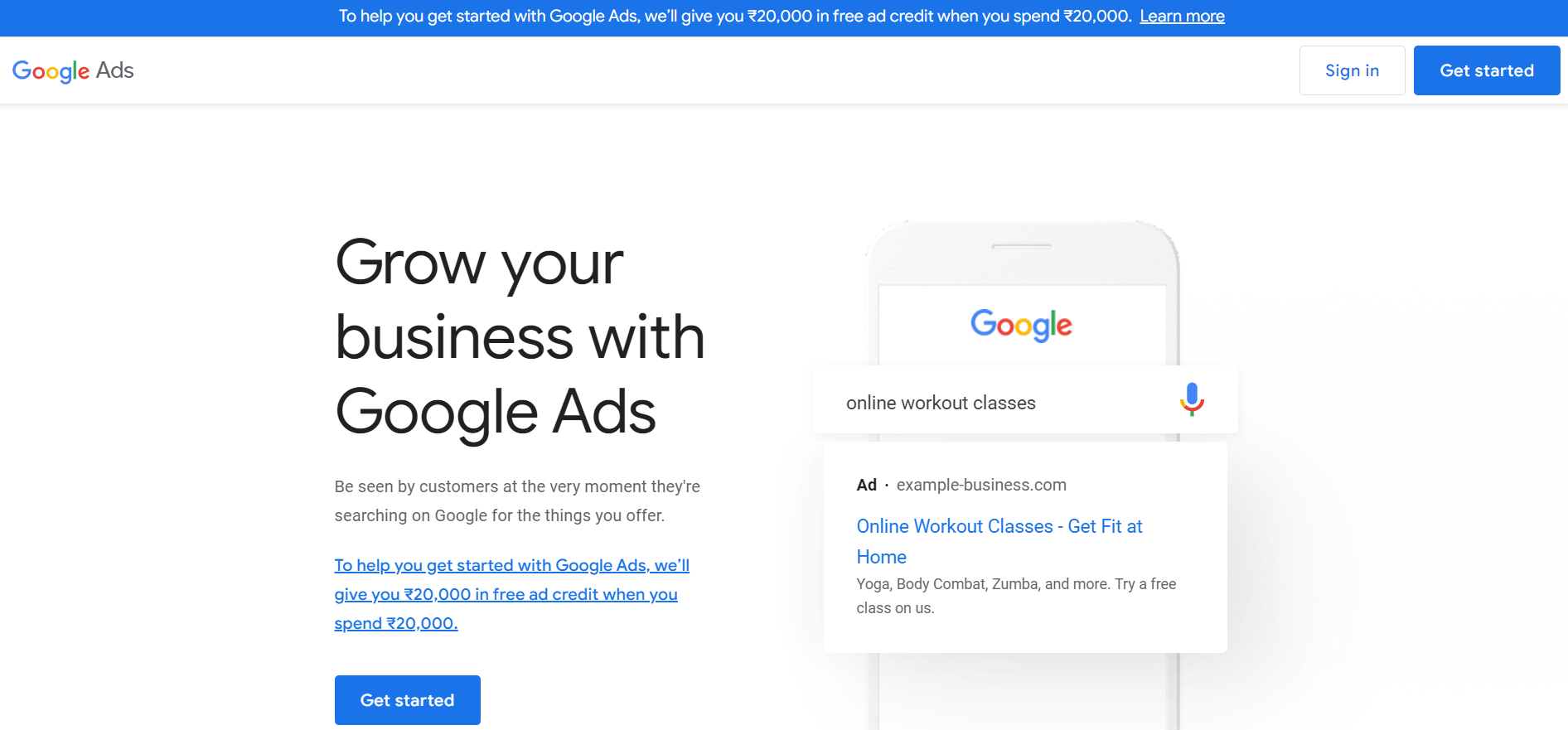 Google has recently launched its new e-learning platform, Google Skillshop, to provide comprehensive access to courses and certifications for professionals.
This platform offers a range of digital learning experiences designed to help people develop their skills in a variety of areas. With the launch of Skillshop, Google is creating an online learning environment that provides learners with more options than ever before.
The Google Skillshop includes a variety of courses and certifications from Google's own products and services, as well as from top industry leaders.
The courses cover topics such as Google Cloud Platform technologies, web development, Android app development, G Suite applications and more.
All courses are self-paced and can be taken at any time. Additionally, many of the certifications available on Google Skillshop are approved by industry standards organizations such as CompTIA and Professional Development Center.
The certifications offered by the platform are divided into three categories: Core Certifications, Advanced Certifications, and Expert Certifications.
The Core Certifications focus on foundational skills like programming languages; the Advanced Certifications focus on more advanced concepts like machine learning; while Expert Certifications offer the most specialized skills such as project management or cloud architecture. Each certification level also comes with its own set of prerequisites that must be met before taking the exam.
One great benefit of using Skillshop is that it provides a way for learners to showcase their credentials in their resumes or portfolio by displaying their certificates online via LinkedIn profiles or other social media sites.
Each completed course or certification will earn learners points which they can then use to apply for jobs or internships within the tech industry. Additionally, those who obtain multiple certifications can qualify for discounts or other special offers from participating employers.
In addition to being able to take courses directly through the platform itself, users also have access to external resources related to each subject area such as tutorials and support forums hosted on external websites.
Most course materials are organized into easy-to-understand modules which include video lectures, quizzes, and assessments that help ensure that users understand all key concepts covered in each course before attempting the certification exam itself.
Those looking to get certified but don't have much experience with technology yet may find it beneficial to start out by taking one or two introductory courses before diving into more advanced material associated with specific certification exams.
Currently, there are over 200 different courses available across 8 different disciplines on the platform which makes it easy for beginners to learn about various technologies without having any prior knowledge in this area whatsoever.
All in all, Google Skillshop is an excellent resource for anyone looking to learn more about technology without having any previous experience whatsoever or who wishes to prove their expertise in a particular field through certified credentials from trusted industry sources such as CompTIA and Professional Development Center (PDC).
With so many options available through this e-learning solution, it's easier than ever before for individuals seeking employment within today's tech industry companies to prepare themselves accordingly ahead of time – thus increasing their chances of success when applying for positions within these firms substantially
Google Skillshop Certification
Google Skillshop Certification is an important step in the digital marketing landscape. With its certification program, Google has established itself as a leader in providing training and certifications on cutting-edge tools and technologies.
Google's certification program is designed for marketers to gain skills in a wide range of products, including Google Ads, Analytics, Tag Manager, Optimize, Data Studio, Search Ads 360, Display & Video 360 and more.
The certification program covers topics such as navigating the platform and using advanced features to get the most out of each product. Marketers can receive recognition for their expertise in each product with a badge that identifies them as certified.
The Google Skillshop Certification provides marketers with a comprehensive understanding of Google's products and enables marketers to access higher levels of knowledge about the products they are using.
This level of knowledge helps marketers make better decisions while optimizing campaigns. It also provides an overview of how different types of campaigns operate within Google's platform – something that would otherwise take significant time to learn through trial and error.
Moreover, it provides those who are already certified with the opportunity to stay on top of the latest trends in digital marketing by taking advantage of new content releases and updates from Google.
For example, new tutorials are constantly being released which allows marketers to stay ahead on changes made within specific products or services offered by Google in order to improve their performances or maximize results.
Finally, it arms marketing professionals with an edge over other competitors who do not have certifications from Skillshop by showcasing their proven track record when applying for jobs or working with clients.
In addition to having a great resume if one is qualified for a certain position, having the skillsets required plus being certified from Skillshop presents one as highly competent and knowledgeable about digital marketing strategies and tactics used within Google's ecosystem—making them even more attractive candidates for potential employers or clients who may be searching for expert advice related to these topics
Google's Skillshop Certification is beneficial not just for experienced professionals but also for those just starting out in digital marketing – it enables them to gain valuable insights into how different aspects like search engine optimization (SEO) works on platforms like Google Ads; measuring results using analytics; utilizing different tags (like UTM tags); learning about best practices for creating data dashboards; plus many more topics related specifically to digital marketing and advertising platforms used today by professionals all over the world.
It also gives people considering pursuing this profession an insight into what it takes to become successful—by providing individuals access to resources that will help build their knowledge base around all things related to mastering digital marketing practices successfully!
Quick Links
Conclusion: How to Get Google Certified for Free (Ultimate Guide) 2023
With this comprehensive guide, you should now have everything you need to get Google certified for free. These certification programs are a fantastic way to show off your digital marketing skills and make yourself more attractive to potential employers.
Getting certified is also a great way to learn new things and keep your digital marketing knowledge up-to-date. So what are you waiting for? Get started today and become a Google Certified Professional!