If you are a budding artist or have any talent that can be showcased to the world through the means of videos, then YouTube is the perfect platform for you. The primary reason behind the popularity of YouTube both for the publishers and the viewers is its broad user base.
YouTube has contributed towards the success of many stars. So, if you want to make it big through YouTube then you should consider reading this article on "how to get YouTube views?" But before getting views on Youtube videos, you have to upload a video on youtube. If you don't know about that, see the blog post explaining how to put a video on youtube.
This article will guide you on your quest of "How to go viral on YouTube?". So, let's get started:

How to Get Views on YouTube Videos?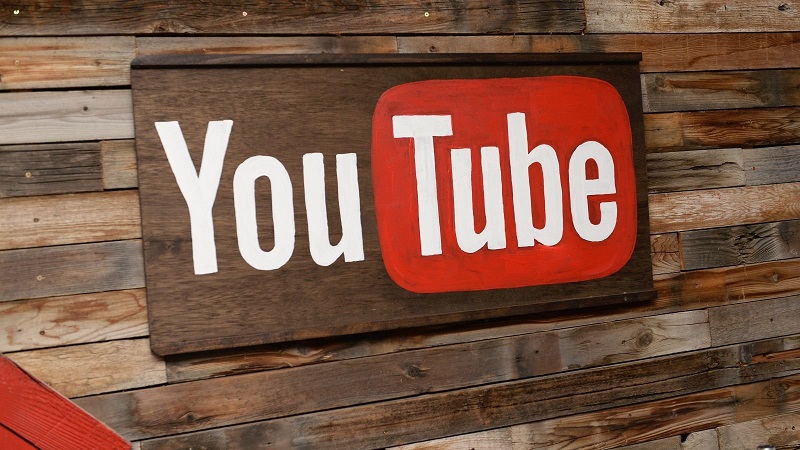 We have split the guide into five sections. So, make sure to read out all the points and grow your YouTube channel by implementing the strategies discussed.
1) Drive Organic Traffic.
This is one of the most prominent factors which can drive you a massive amount of views on your YouTube videos.  In this section, we will discuss some of the measures with which you can get the organic traffic.
1: Use Annotations:
Annotations are the key to get more views on your YouTube videos. Annotations are simply the link to the other videos, generally at the end of a video. It may be confused with interlinking of the videos. You are required to use annotations widely and are more likely to analyze your audience and their needs.
For instance, if someone lands on your video which is based on programming then you should use annotations based on that genre only because the viewer seems to be interested in that particular field. So, make sure to use annotations wisely as it can fetch you a good number of views in your other videos hence, resulting in growth of your YouTube channel.
2: Get Subscribers:
Subscribers are the key aspect of any great YouTube channel. More the subscribers, more the chances of getting a good number of YouTube views. Subscribers are like the loyal audience of your channel which will be notified each and every single time you publish a video. Here is the guide telling you about getting subscribers on youtube channel.
3: Ask:
Based on a study, it is found that viewers are more likely to like, subscribe and comment if they are asked to do so. So, don't forget to ask your users about the same.
4: Playlists:
A yet another sure shot way to get more views on your YouTube videos. YouTube allows you to create a playlist and make it public. So, this can be very helpful if you are having a set of videos that entertains a similar set of audience. Like if you have a YouTube channel related to music.
So, you can create a playlist based on like "Best Soulful songs". This way people searching "best soulful music" might land on your playlist. Hence, increasing the views on your video.
2) Write Appropriate Descriptions:
Descriptions are like the Metadata for YouTube videos. A perfect and optimized description can help you rank for the needful.
You should consider writing a precise and accurate description of the video. The description should be engaging and provide the information regarding what one should expect from this video?
Just beneath the description tag, you will see another field named as "Tags." Tags are used to describe the video in one or two words. For example, if you are uploading a video about "beautiful flowers" so, you should consider adding tags like "Beautiful", "Flowers".
This will help you to drive some more visitors.
Additionally, you should choose the title of the video wisely. The title should be appealing, catchy and must be concerning the context of the video
3) Share your video.
Once you are done with the video chores like uploading, adding a description, titles, and tags then now you need to share your video. In this internet-infused era where everyone likes to be connected with other people, you must cash this thing. Share the video on your social media profiles like "Facebook", Twitter, Google+, Tumblr, Reddit and other platforms.
This will help you get some initial views on your YouTube video.
Additionally, you can email the video to your peers. This can help you a lot as professionals keep on checking their emails very often. So, chances are there that you might get a good amount of views.
So, share your video as much as you can and also ask others to do the same. Who knows, your video might get the attention resulting in a new YouTube sensation.
4) Purchasing YouTube views.
There are many web-based services which provide YouTube views. However, you should go the legit way of organically getting YouTube views but this being one of the solutions for getting more YouTube views which made us mention it here.
You should be cautious while going for this method as your YouTube account is more likely to be terminated if ever you get into some fraud services.
Always consider going for such services which provide a guarantee that your account won't get terminated. Additionally, go for the one which provides you high retention views that mean that the viewer watched the entire video.
5) Content.
This is the last method which we will be discussing over here, and it is without any doubt the most important of all. Despite all the other factors, you should also pay utmost heed to the content and quality of your video. Your primary concern must be providing value to your users. To give them what they are looking for. This will help you to grow your loyal user base. This is why it is said the "Content is the King". It is very true, indeed. Look at the editing skills of PewDiePie. It is mind-blowing. The videos editing also add a punch of flavors in the videos. See how to edit youtube videos for standing out of the crowd.
With this, we are approaching towards the end of this article which is intended to help you in your quest of "How to get views on YouTube?" We hope that we were efficient enough to provide you with what you were looking for. Now if your videos getting views on videos, it is time to earn some dollars on Youtube. Here is how to get ads on youtube to earn money on youtube.
Your feedback and queries regarding "how to get views on YouTube?" are cordially welcomed. You can drop us a line through the comments section below, and we will try our level best to revert.
Thank you for crossing by and giving it a read.