How to Hide Apps on Android? If that's your question, you get the answer in the next couple minutes by the end of this article, because clearly that's what this article is about, isn't it?
But the Android operating system and the Windows are two completely different stories, hence this is a completely different article on How to securely hide your files and apps on Android.
You don't need to have NASA secrets to want to know how to hide files, photos, and apps on Android. Cellphones are an integral part of our lives and rank up there almost with oxygen in terms of importance these days. They consist of all of our digital lives, be it call logs, SMS, Whatsapp or Facebook. So no doubt we want to keep some details protected.
The advancement in technology brings its own downsides. For eg., if someone else gets a hold of your cell phone and sends just one SMS to the wrong person on the planet, your life might just get completely ruined.
Or let's take it down a notch, I'm pretty sure each one of you on this page has Facebook and Whatsapp accounts, doesn't matter who you talk to or what you talk about, I'm willing to bet you won't like someone else scrolling through even your simplest of messages, right?
Or photos? They are just too personal to be in the wrong hands. Or maybe just your most favorite game? You don't want your aunt's nephew messing up all your progress or maybe you don't even want to let him/her know you have the games?
So bottom line? Hiding apps is no more just an "option", it's almost a necessity. So let's get down to the serious stuff.
How to Hide Apps on Android?
Let me make something clear, you don't need any "special" skill or degree to hide apps on Android. It's almost similar to installing a new app on your device.
Now if you're a Samsung user, you don't need any third-party apps to hide apps on Android, your default launcher supports it already, but something tells me you haven't seen it or you're not a Samsung user.
So I'll proceed with this article keeping in mind a more "general" audience, you can use this method on all Android cellphones, doesn't matter if it's Samsung or not.
Download Nova Launcher Prime. (It's a premium application although it's also available for free on the Internet on various sites, I would strongly advise against using those free versions because most often then not, they contain malware and spyware, and trust me you don't want them on your devices.)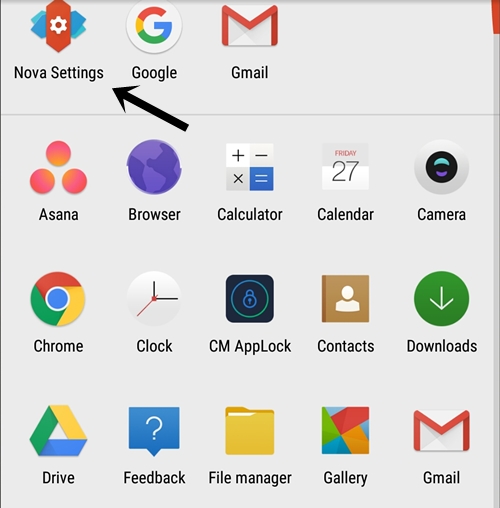 Once you have the launcher, go to your Apps drawer and find  Nova Settings.
Click on Apps and Widget Drawers.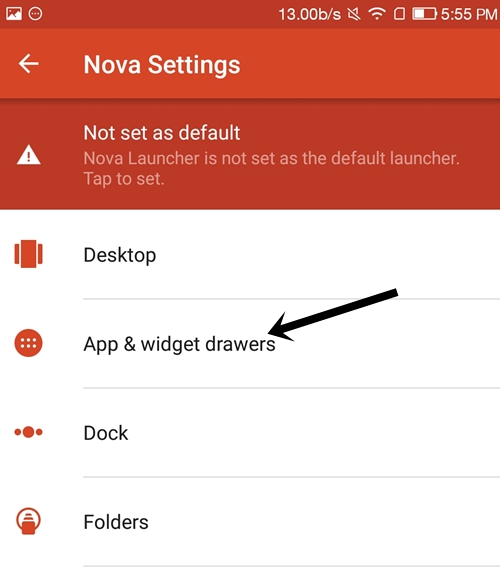 Scroll down and you'll find the Hide Apps option, that's where you need to click.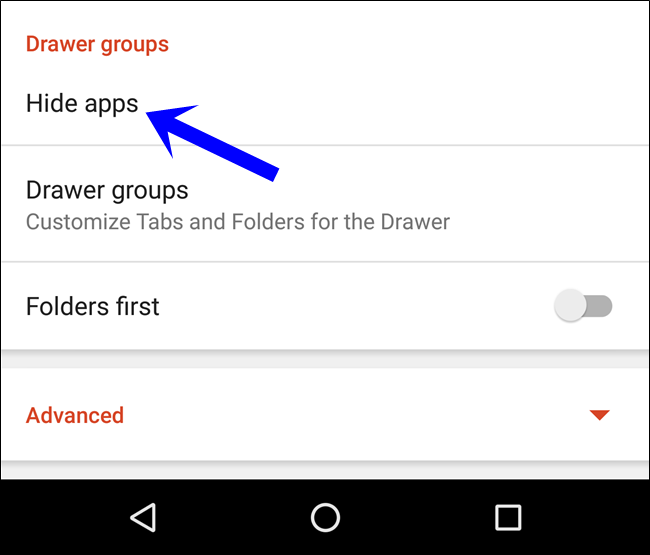 And then just select the apps you want to Hide/Unhide.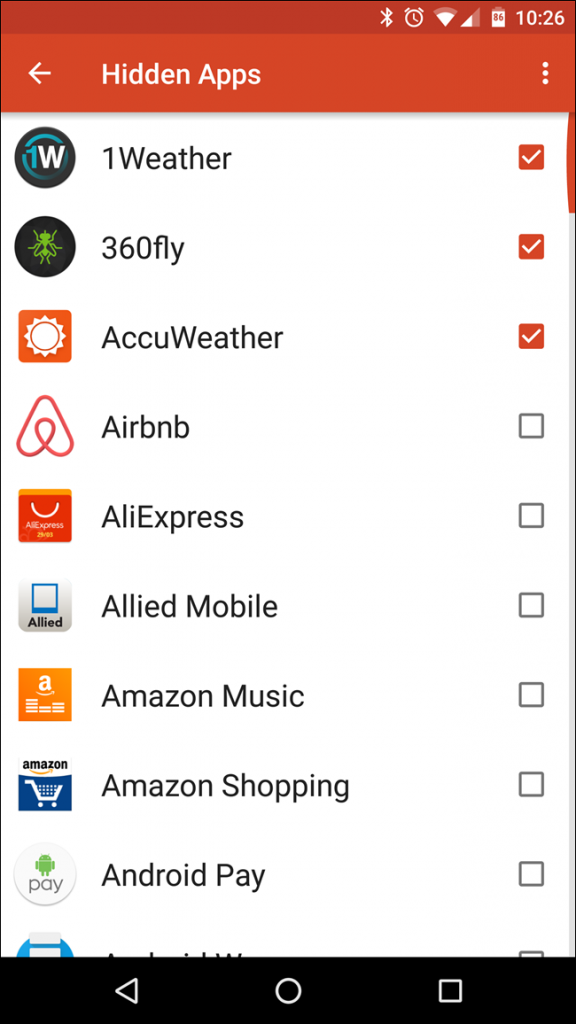 Done!
Accessing the Hidden Apps:-
So I've shown you how to hide apps on Android, is it fair if I skip the "how to access them" part? Of course, you can figure out the solution, or you can go back and unhide the app every-time you want to access it, but that's not the most efficient solution to the problem is it?
1. So the best way to access hidden apps without un-hiding them is to pull down from the top of the nova app drawer, which will bring up the search bar, and you can just enter the name of the application you're trying to access.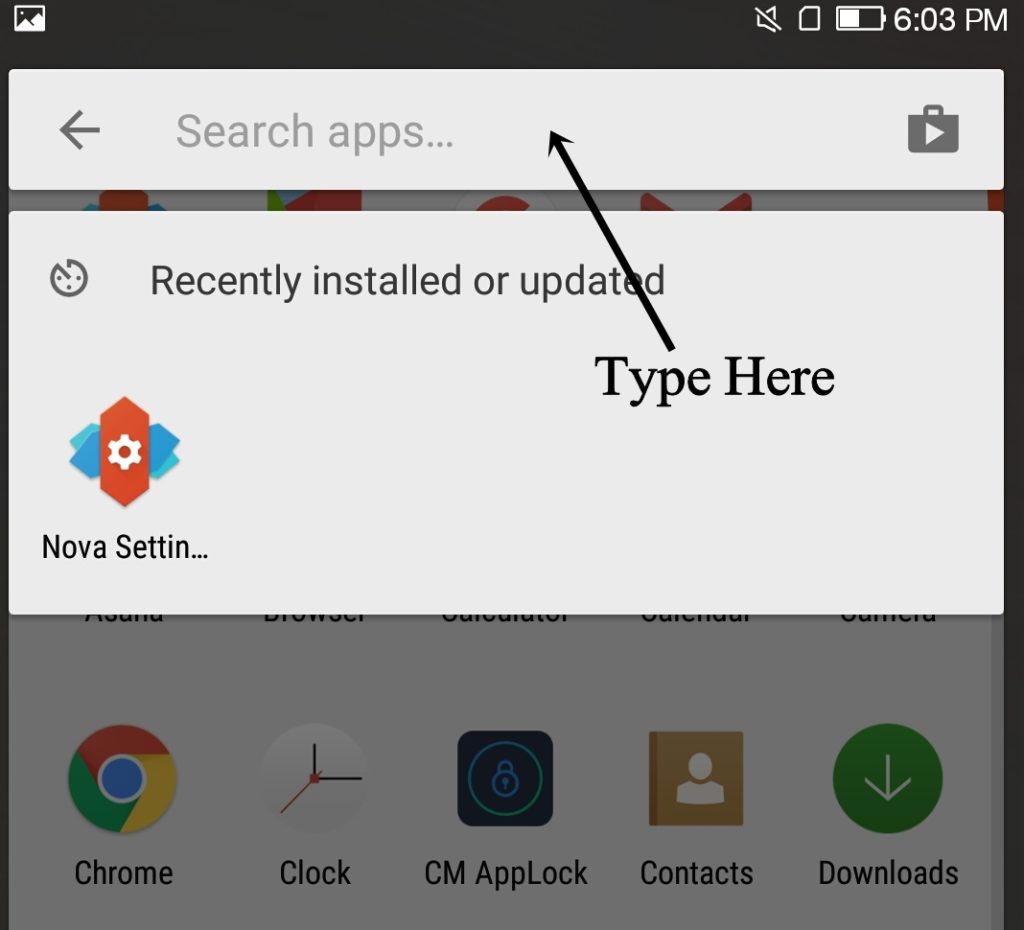 2. Method #2 to Access Hidden Apps:-
This is a longer route to the solution. Hit the Nova settings icon again to get to the settings interface.
Again click on Apps and drawers.
Now scroll down till you see the "Top bar" option. Enable it.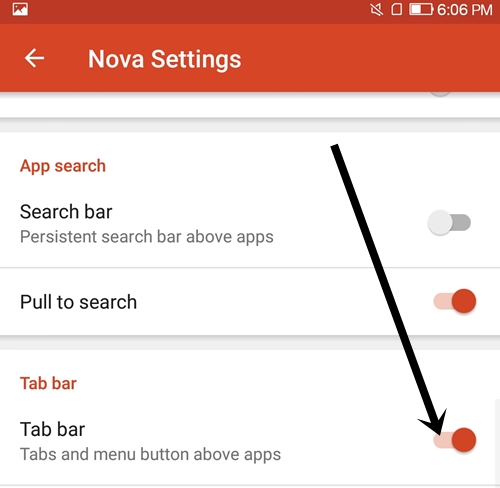 Done! Now to un-hide an application, just go to your Apps drawer and you would see a new option saying "Apps" at the top-left section of the screen. Long press the option of this app and it would bring up the screen like the following screenshot.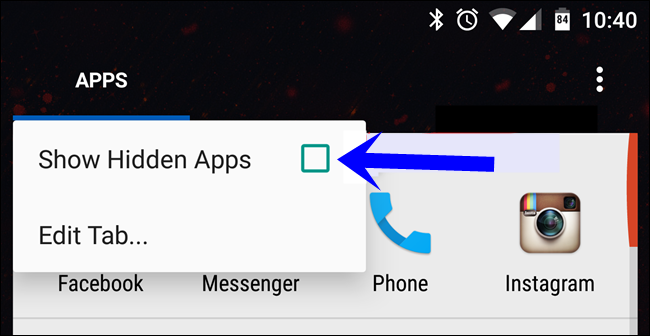 Now you know what to do, right? Just click on the "show hidden apps" button and the apps would be visible again.
Wrapping it Up:-
I personally would advise you against using the method we just talked about, the one where you've to use the Top-bar and then the Apps option to tick the "show hidden apps" option to unhide the apps.
The reason being, this way the apps would become visible to everyone else, and you'd need to hide them again by repeating the same process we used to un-hide the app, the point is there's a chance you might forget to hide them again hence leaving yourselves vulnerable.
The best way to access those apps is to use the first method I talked about, using the search bar to access them, that way you can access them and they won't be visible to anyone else.
The added benefit is that only those who know the exact name of the applications can access them, so someone who doesn't know that the apps exist, won't be able to access it.
Anyway, that was all I had on How to hide apps on android folks. I'm hoping this piece would've helped you.