We've been receiving a lot of requests on Apple's line of products (Apple iPhone, Apple iPad, and Apple Mac) -reasonably so since the Apple iPad is one of the most popular high-performance tablets out there. Built into it is the Apple trademarkediOS operating system, which brings with it seamless performance and a graceful interface.
It is easily one of the most premium tablets in the world and goes unchallenged as a personal branding accessory. Today, we decided to discuss one of the most commonly asked questions: how to jailbreak iPad?
Apple iPad was first launched in 2010, kick-starting the tablet industry and revolutionizing the world as we see it today. However, the basic iPad released by Apple is sometimes short of expectations and wants of the people who buy it.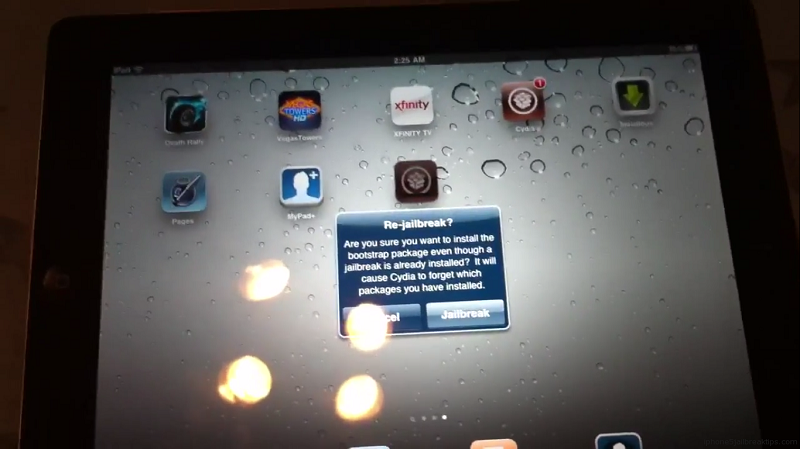 Apple's app store policy stops you from downloading and installing third-party apps and custom interfaces –creating a wall between the Apple iPad's actual possibilities and abilities. This makes owning an Apple iPad a little bit of a disappointment to those who are more used to the freedom of the Android OS based tablets.
So, if you have an Apple iPad and aren't happy with the base features and apps – the jailbreak software hack can help your Apple iPad"break" out of the "jail" created by company policy and integrate new and different features and apps on to your iPad
It's a really simple process, but before we get into it, let's look at the Jailbreak concept. Jailbreaking an Apple iPad is a process through which you can remove the restrictions on it by using jailbreak software. It's done using a software available for free online called Pangu 9.
Something to keep in mind before you go ahead with Jailbreaking is that the process of Jailbreaking an Apple iPad removes all warranties and guarantees on the device if you can't restore it to its factory specifications i.e. its non-jailbroken state.
You can use iTunes to do this, but there's a small chance that it won't work if you've messed with the base OS too much – so there's something to contemplate and think about.
Before doing anything for Jailbreaking the iPad, make sure you have the backup of iPad. Here is how to Backup iPad.
How to Jailbreak IPad in Simplest Way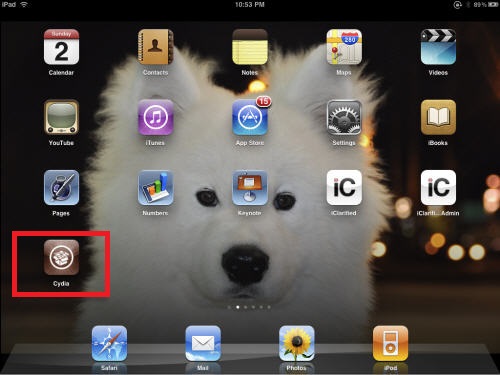 We've compiled this step-by-step process for those of you with the questions "how to jailbreak iPod 4?", "How to jailbreak iPod touch", "how to jailbreak an iPad", "how to jailbreak iPad 2", "how to jailbreak an iPod", or anything in the general area of jailbreaking Apple iOS products.Here's our guide:
Disable the Passcode and Touch ID unlock. Navigate to Settings and tap Touch ID & Passcode and disable it.
Switch on your Airplane Mode.To do this, swipe up and tap the airplane icon.
Connect your iPad to your computer. Pangu 9 is only compatible with Windows, so keep this in mind. To connect your iPad to your computer, switch on the "Find My Apple iPad" located in Settings under the iCloud tab.
Backup your Apple iPad on iTunes so that you can restore the factory settings later on.
Download Pangu 9, the free software used to jailbreak Apple iOS products.Pangu 9 has the ability to jailbreak all Apple products using iOS, including iOS 9.0, iOS 9.0.1 and iOS9.0.2.
Launch Pangu 9 with your iPad connected and click "Start" to initiate the Jailbreak process.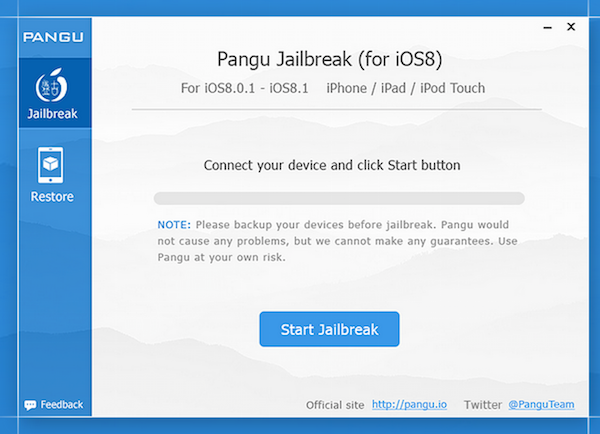 Your device should restart.Wait for it to reboot and navigate your home screen until you find two new icons in your app tray named "Pangu" and "WWDC." Since your Apple iPad restarted, you will need to turn on Airplane mode again; once it's on, tap the "Pangu" App and the Jailbreak process should continue.
When it asks to grant access to the Photos app, comply by tapping correspondingly on your gadget
That's it! Your Apple iPad/iPod is now jailbroken! Time to turn it back to its original functionality.
Turn on Touch ID and Passcode, and turn off Airplane mode and Find My Apple iPad features to get it back to its normal (but now jailbroken) state.
A new app icon will have appeared once you've finished the ten steps above – you now have access to Cydia, the unofficial app store for iOS.
Cydia has all the applications that aren't allowed into the Apple iStore and allows you to install new apps and features that are just not available on the Apple App Store. You can take your time to explore it to find the enhancements and apps that best suit the usage of your jailbrokenApple iPad.
Exploring the features of Cydia might take a while, but it is well worth it. Thousands of applications from games to religious apps are available, and you still have access to the Apple App Store with Cydia installed.
Find the right balance between the two and you should be one happy Apple iPad user. You can start messing around with the interface first since that's the core reason to jailbreak an iPad.
Wanted to delete photos from iPad? Here is How To Delete Photos From iPad
But follow your own pace and style – you should soon have an amazing iPhone that's unique from all others. Don't be afraid of messing up – either you can restore your iPad to its base non-jailbroken state by doing a factory reset or restore using iTunes. So, start altering your Apple iPad experience to make it as awesome as you!
Exploring Cydia can be a time-consuming process, but it is well worth it. A lot of the apps are paid, but free apps and features are available as well to help you customize to a large extent.
Although some may say that jailbreak is now becoming obsolete with new apps being launched on the Apple iOS App Store – Cydia nonetheless it holds its own for those who love to have it all.
It's been a pleasure writing this article, and we hope you found it both informative and fun to read. Jailbreaking an iPad or iPod isn't an extremely difficult task, nor is it extremely risky; so go ahead and enjoy messing with Apple Inc.'s industry-leading tablets. In case you would want to share your experiences or tips with us, drop in your comments in the comments section, for all the readers.