Are you curious about how to become a copywriter? With the right techniques and resources, it's possible to learn copywriting for free.
In this blog post, we will be discussing some of the top courses available in 2023 that offer quality instruction and training on all things related to copywriting – from SEO fundamentals to persuasion tactics for various mediums including web, mobile devices, print media, etc.
We'll cover everything you need to know from start to finish so that by the end of it all you're ready to write compelling ad copies and content like an experienced pro!
Free Copywriting Courses
1. Copywriting Insights of 155 Years (Udemy)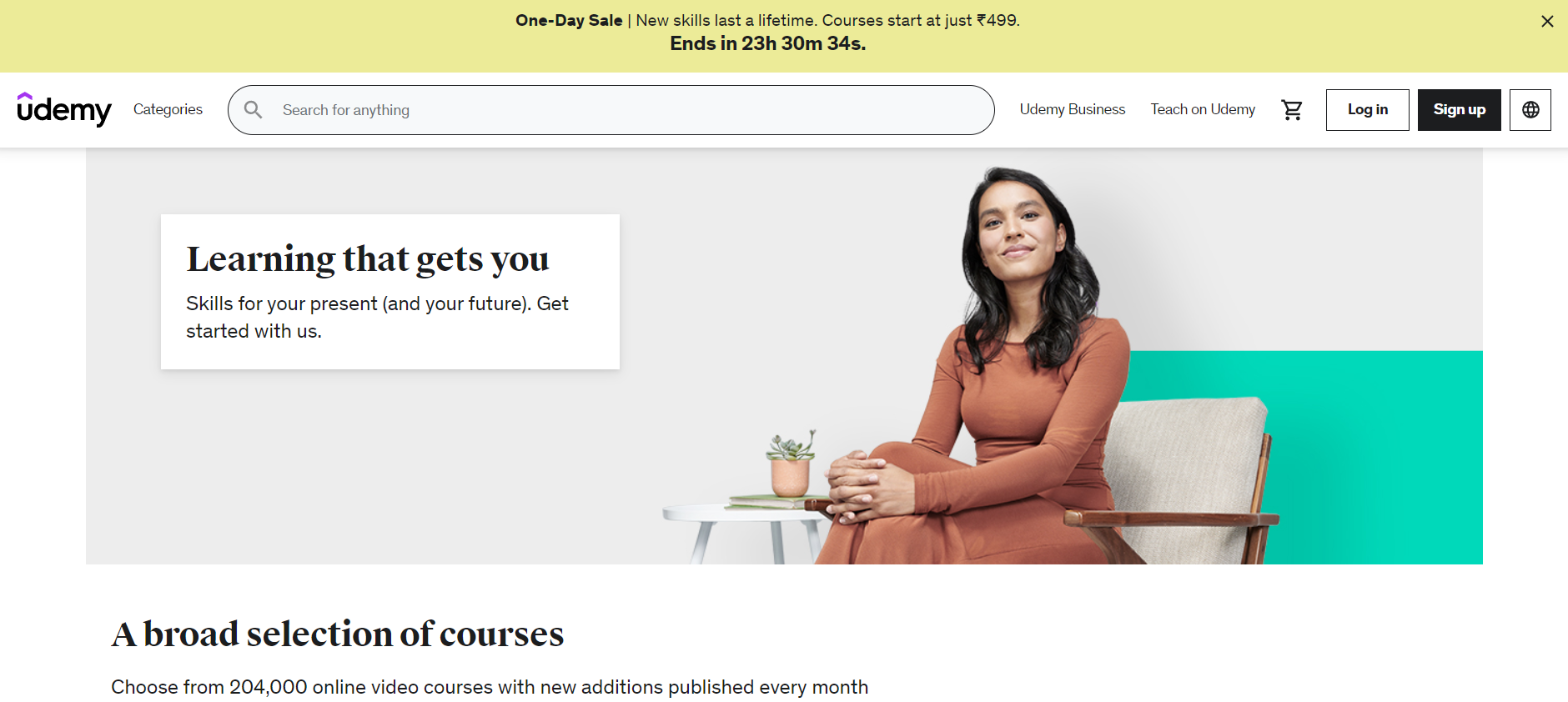 Copywriting has been around for over 155 years, and it continues to be an essential part of modern-day marketing. In fact, it's hard to imagine a successful website or ad campaign without persuasive content that captures the reader's attention.
To become a successful copywriter in today's competitive marketplace, you need to stay up-to-date on the latest copywriting insights and trends. One great way to do this is by taking one of the many free copywriting courses available on Udemy.
When it comes to copywriting courses, Udemy offers many different options for aspiring writers. Whether you are just starting out, or have several years of experience under your belt, there is something for every level of writing ability.
From basic introductions to advanced techniques and tactics, these courses provide comprehensive instruction from some of the top industry professionals in the field.
One example is Copywriting Insights of 155 Years from Udemy which is taught by Tony Flood – a professional copywriter with nearly two decades of experience in the field.
This course covers all aspects related to successful copywriting including understanding current trends, breaking down complex concepts into easily digestible pieces, and learning how to craft effective headlines and messages that engage readers.
The course also looks at how to apply proven strategies such as A/B testing when creating content for websites and ads. Throughout the course, you will learn practical tips and tricks that can help you create engaging and compelling content that generates results in today's ever-changing digital landscape.
For those who want even more comprehensive instruction on how to become an expert copywriter, another great option offered by Udemy is Copywriting Pro Secrets – Advanced Strategies & Techniques from Will Haimerl who has more than 25 years of experience in the industry.
This class covers high-level topics such as using storytelling techniques in your content, creating effective buyer personas, developing customer relationships through email campaigns, optimizing content for SEO purposes, and much more.
If you are looking for a more generalized approach to learning about copywriting then another popular course available on Udemy is Copy Like A Pro – Learn How To Write Copy That Sells from Kevin Rogers – a renowned author with over 20 years of experience as a professional marketer.
This class provides students with an introduction to copywriting fundamentals such as developing titles that grab attention, crafting compelling body text with persuasive language, how to use social media platforms effectively when promoting your message or product, etc.,
It also includes real-life examples along with practical exercises so students can immediately apply what they learn throughout their own projects.
As you can see there are many amazing free resources available on Udemy when it comes to gaining insight into effective contemporary copywriting practices & strategies designed for maximum results – no matter if you're starting out or already have some experience under your belt!
So if you're ready to take your writing skills up a notch then make sure to check out any of these valuable courses today!
2. Effective Copywriting Basics for Entrepreneurs (Udemy)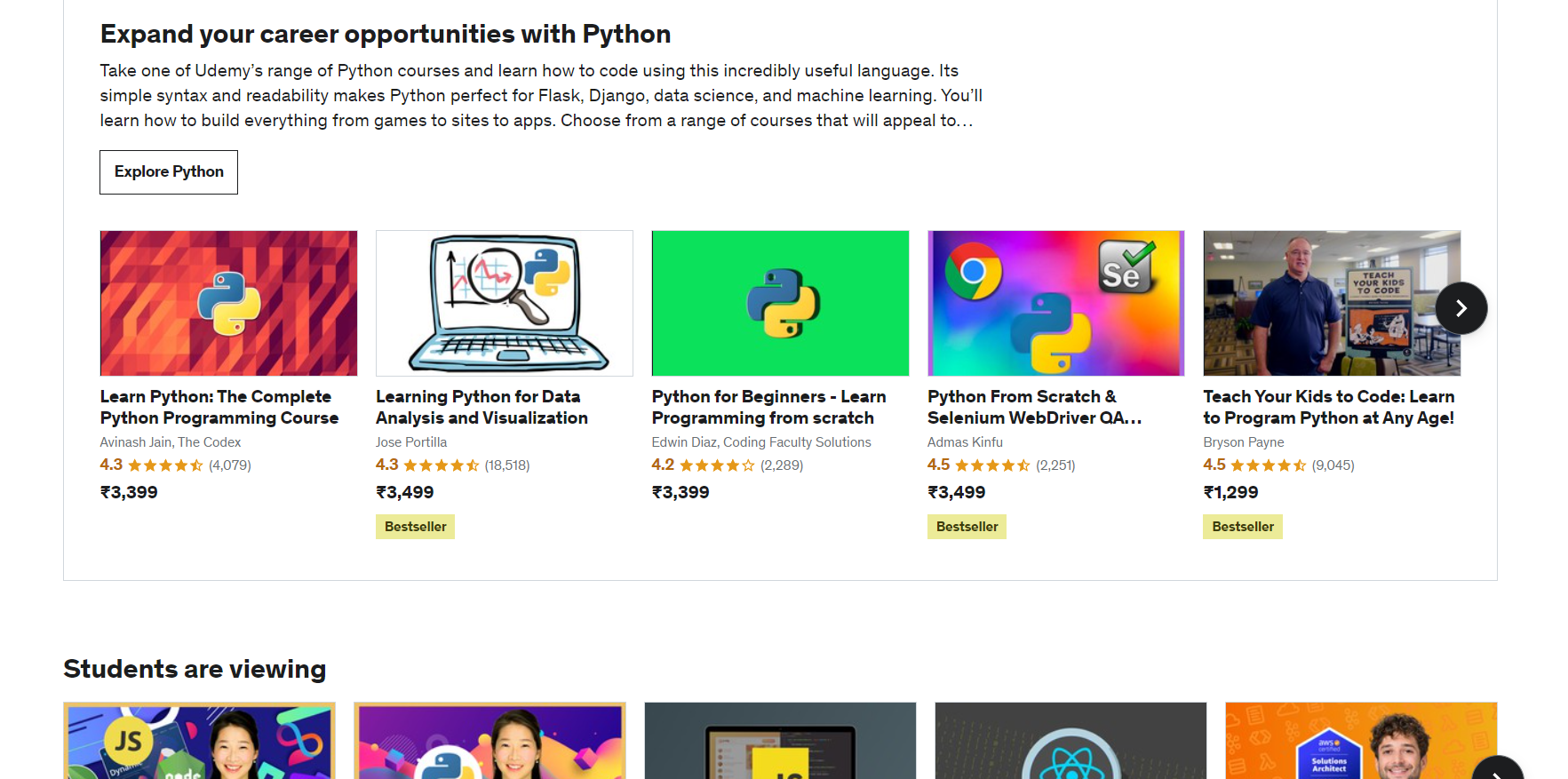 Copywriting is one of the most important elements of businesses and brands. It has the power to drive conversions, engage customers, and create a memorable brand identity.
As an entrepreneur, it's essential that you understand the basics of copywriting and how to properly apply them in your marketing campaigns.
First and foremost, it's important to have a clear understanding of the difference between copywriting and content writing. Copywriting is often focused on sales materials such as emails, advertisements, or web pages.
Content writing on the other hand is more about informing and educating potential customers about your brand or product. Having a clear understanding of this distinction will help you craft effective copy for each purpose.
When creating copy for your business, focus on what makes your brand or product unique from its competitors. You may want to highlight certain features or aspects that set you apart from everyone else in order to make an impression on potential customers.
This can be done through well-crafted headlines or persuasive language throughout your copy that stands out from the crowd. Additionally, be sure to consider SEO when crafting your copy so that it shows up in searches related to your industry.
It's also important to take into account customer psychology when creating copy for your business. Pay attention to how people feel when they read your text – are they excited? Do they feel taken care of?
Provoke emotions in readers by telling stories with strong visuals that evoke emotion – this could be through personal anecdotes or photos/videos related to what you're selling.
Finally, remember that good copy should always be tailored specifically to each audience group you're targeting with it. Think carefully about their needs and wants and compose copy accordingly that speaks directly to them as an individual instead of just making a generic statement about your product/service that could apply universally across all audience groups – this will help make sure you get results from each campaign you launch!
Taking advantage of free courses available online such as those offered on Udemy can really help entrepreneurs hone their skills at crafting effective copy quickly and efficiently!
There are plenty of courses focused on both content writing as well as sales-oriented copywriting techniques which can provide valuable insights into how successful businesses craft messages that resonate with customers today
3. Become A Copywriter Pro from Ground Up
Copywriting is a rapidly growing field of creative writing that's becoming increasingly sought after. It encompasses creating content for ads, social media posts, and more. Becoming a copywriter can be an exciting job option for those who have the right talent and ambition.
But getting started can be daunting. That's why Become A Copywriter Pro from Ground Up is here to provide aspiring copywriters with the tools they need to get their start in the industry.
This online platform offers a comprehensive assortment of free courses designed to teach aspiring copywriters everything they need to know about the craft. This includes an overview of basic copywriting skills, as well as more in-depth courses on topics such as SEO copywriting, voice & tone, editing & proofreading, email marketing, and much more.
All courses are presented by experienced writers who offer insights into their own experiences as successful professionals in the field.
The Become A Copywriter Pro from Ground Up platform also provides resources and access to experienced professionals who can help aspiring writers develop their skills further.
The platform offers services such as one-on-one consultations with experienced coaches and mentors who have direct ties to high-level publications and agencies; exclusive webinars hosted by industry experts; access to copywriting job boards; and discounts on writing tools like software programs and editorial checklists that can help streamline your process.
Along with these resources, users will find plenty of helpful advice on how to succeed in the world of copywriting — whether it's setting up your career path or growing your business with clients — all while maintaining a good work/life balance.
Plus, users will get tips on how to create engaging content that resonates with readers and drives conversions or actions from them — making them truly valuable assets for any company's marketing team.
Overall, Become A Copywriter Pro from Ground Up is a great starting point for anyone looking to break into this competitive field of work.
With its comprehensive selection of free resources, it provides aspiring writers with all the knowledge they need to get started — no matter what kind of writer they want to become!
4. Copywriting for Conversions: How to Write Persuasive Content
Copywriting is an essential skill for anyone who wants to make a living through writing. It involves crafting content that engages and persuades the reader, and that often leads to conversions.
To be successful in copywriting, it's important to understand the techniques used to create persuasive content and how they can be applied in different contexts.
When it comes to copywriting for conversions, there are several key elements that must be included in order to effectively persuade the reader. The first step is understanding the target audience so that the content can be tailored specifically for them.
This means researching what kind of language they use, what topics they're most interested in, and which types of content have worked best for similar audiences in the past. Once this research has been done, it's time to start creating persuasive content.
One effective technique for creating persuasive content is using emotional language. Language should evoke strong emotions from the reader; this will help them connect with the message more quickly and make them more likely to take action after reading it.
This type of emotional language should also be consistent throughout the entire piece of copy; if not, readers may become confused or lose interest before taking any desired action.
Another key element of convincing copywriting is storytelling. Stories are a powerful tool that can draw readers into a narrative and make them care about what happens next; however, it's important not to get too carried away with this type of storytelling as it could distract from the main point of the piece.
Instead, stories should focus on how a product or service solves a problem or improves someone's life in some way; this will give readers an incentive to take action once they've read through your copy.
Finally, appealing visuals can also enhance persuasive copywriting significantly by providing visual cues which can help capture readers' attention and keep them engaged with your message longer than just text-only pieces would do alone.
Visuals such as stock photos or graphics should complement your written content by providing additional context or clarification regarding certain points you're trying to make within your copy; this will ensure readers understand your message more clearly and increase their chances of converting later on down the line once they've finished reading your piece.
With these tips in mind, anyone looking to master copywriting for conversions can begin crafting persuasive pieces that convince their target audience into taking action!
By researching their target audience thoroughly and utilizing emotional language, storytelling tactics, and relevant visuals throughout their pieces – conversion rates should soar!
Furthermore, there are plenty of free online courses available which provide further guidance on how to write effective copy which converts – making sure everyone has access to all the tools needed when getting started with their very own compelling copies!
Quick Links
Conclusion: How to Learn Copywriting For Free In 2023 (Top Courses!)
Although you can find many free online resources to learn to copywrite, the above courses provide more structure and guidance to help you become a successful commercial writer.
With practice, feedback, and a little elbow grease, you can develop the skills needed to write persuasive copy that sells. So what are you waiting for? Start your journey toward becoming a top-notch copywriter today!