There's nothing more annoying than working on a sluggish computer, especially when you are trying to wind up an important project that's close to the deadline. It is a query bothering many individuals struggling with slow systems and only one question in mind about how to make your computer faster.
If your computer is slow, whirring and whizzing as it tries to keep up with your working speed, you need to implement some easy maintenance steps to ensure that it gets faster. Discussed below are some simple ways to learn how to speed up your computer.
How to Make Your Computer Faster? Simple Fixes
You no longer have to ponder over 'how to make my computer faster' as the below useful tips can help you overcome the problem.
Delete Unused Programs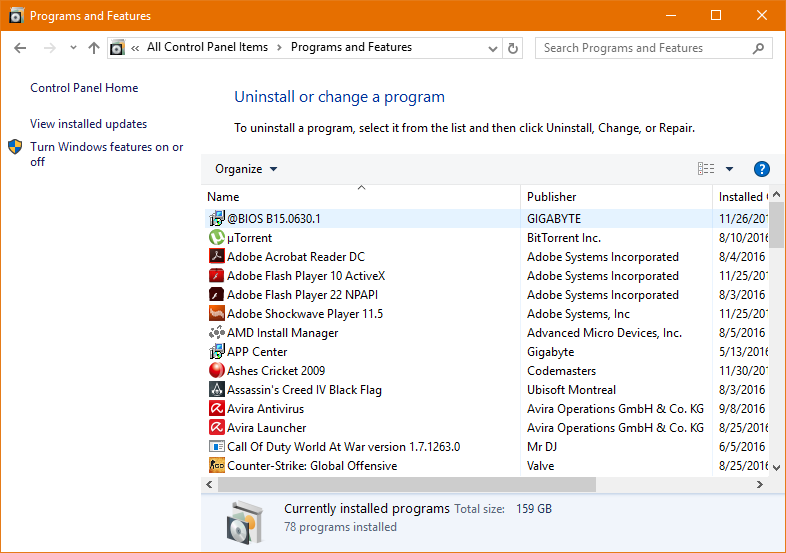 New computers generally come with plenty of programs that are probably never used. In fact, you might not even know that such programs exist in your system.
Some of these programs run the background processes when your computer is loading even if you might not be using them as such. So, find out which programs are necessary and which of them aren't needed and get rid of all the unwanted programs.
To remove the unnecessary programs, go to Control Panel and select Programs and Features. Go through the list of installed programs and remove the ones that aren't needed.
Be careful to retain the programs that are needed by your computer's hardware. If you are not sure about the programs you need and don't need, make use of a third-party application that can help you differentiate.
Get Rid of Temporary Files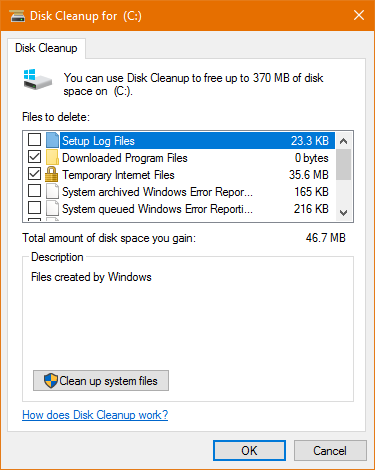 A cluttered hard disc can easily slow down your PC. Each time you work on your PC, several temporary files get stored on your hard drive.
If the free space on your system is less than 5GB, it's time to clean your HDD. Windows comes with an inbuilt de-cluttering program known as Disk Cleanup for cleaning up several megabytes or even gigabytes of temporary files on the disk.
There are different kinds of file categories that this tool targets when it analyzes the disk-like Temporary Internet Files, Program Files, Setup Log Files, Recycle Bin, etc.
To access Disk Cleanup, follow this: Select Start>All Programs > Administrative tools or Accessories > Disk Cleanup. Once the window opens, you can select what you want to remove.
You can select all the boxes with the exception of setup files and game files. Disk cleaning can make your computer run significantly faster. Perform a disk cleanup at least once in 2 weeks.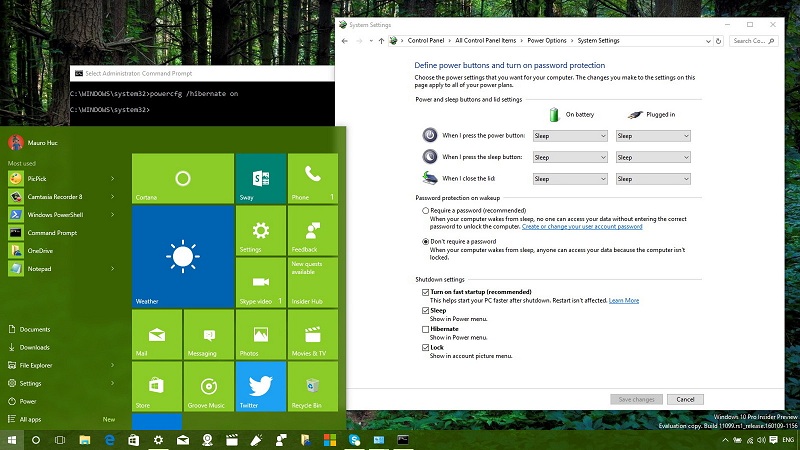 Prevent Unwanted Programs from Starting during the System Boot-Up
When you switch on your computer, some programs may start up and run in the background. They generally load very quickly when you access them. Go to the Start Menu and launch a search for MSConfig. Select Startup to find the list of all programs that run when your computer is turned on.
Disable anything that's not needed. Also, try to check the taskbar and find out which programs run on startup. Ensure to select Show Hidden Icons so that you don't miss out on any of them.
This is one of the easiest ways around if you are wondering how to make a computer faster.
Clean the Dust
If that sounds a bit radical to you, you need to realize that dust is your PC's enemy, impeding airflow. An uninterrupted flow of air is important to keep down the temperature of your computer down.
If your PC is overheating, it may affect the performance. Remove the exterior of your computer and remove the dust using a hoover in low power setting. Ensure that the PC has been turned off for a minimum thirty minutes before you clean it.
Also, disconnect all the cables before you start. That might take away most of the burden of how to make PC faster as once the dust is eradicated your system performance will improve.
Keep the Huge Files Away from the Desktop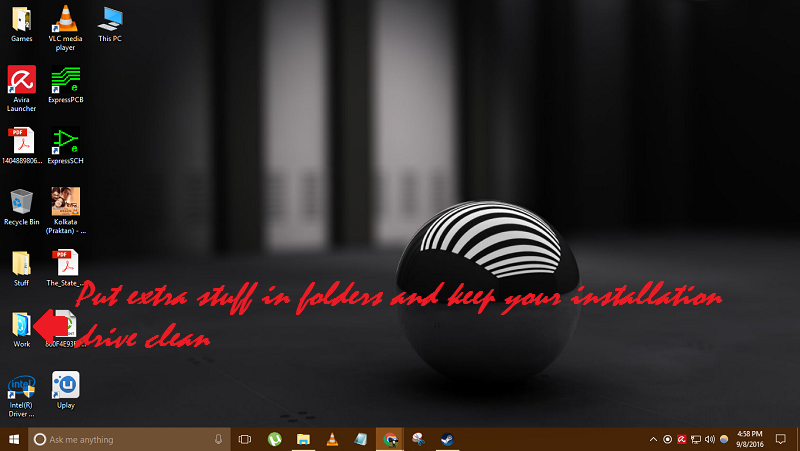 You might find it really handy to save all your programs and files on the desktop, though it can actually slow down your PC and leave you wondering how to make my computer faster.
The different programs and files that you save on the desktop are denoted as pictures and these pictures, including the desktop's background picture, do consume memory. And that implies if there are more pictures on the desktop it is equal to more memory consumption.
This, in turn, means that reduced memory is accessible for other apps. So, if there are many files save them in different folders and create desktop shortcuts for the files or folders you often use.
With this, you can free up the operating memory, decrease the frequency and time the hard disk is used and enhance your computer's response to programs you access. Perform a desktop cleanup at least once in two weeks to ensure that there aren't plenty of files on it. This is a basic tip on how to make a computer faster.
Add RAM or Storage If Needed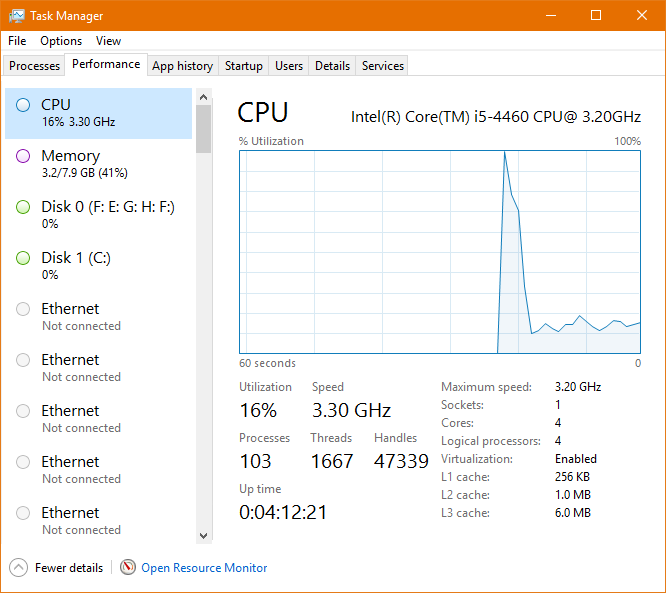 Check if your system needs more RAM. To know this, press Control+Alt+Del to access Windows Task Manager. Select the Performance tab in the task manager and see the area that's dedicated to physical memory.
If you find anything less than 25% in the field next to 'Available', it's time to upgrade your computer's RAM. Upgrading your system RAM may not essentially make your PC run faster, but it will surely help if it is slow at switching between tasks or windows or if you often keep several browser tabs open at a single time.
If your hard disk becomes full exceeding 85%, it will affect the speed of your computer and you might have to add more storage space to speed up your PC.
Now that you know how to make your computer faster, you don't need an expert's help to troubleshoot the problem. Go ahead and try it by yourself. If you have more advanced suggestions to make a computer run faster, drop your tips in the comments section below to help our readers.