Twitter is a social network and micro-blogging site which is extremely popular among the masses. But many times you just want to declutter your profile with utter nuisances and make it private. So, if it is the case with you then you must read this article further.
In this article, we will tell you how to make your Twitter profile private? So, let's get started:
How to make your Twitter private?
Let us first see, what difference will occur if you make your Twitter account private. Even before that let's have a walk through the difference between private and public tweets.
Public tweets are the one that is visible to almost everyone regardless of the fact that he/she is having a Twitter account or not while private or protected tweets are the one that is visible to your followers only.
1) If every other Twitter profile ought to follow you then they will first have to request you, and you need to approve all of those manually.
2) Your tweets and posts will be visible to only those whom you have approved.
3) Users other than the followers will not be able to retweet your posts.
4) Your posts won't index on Google searches, and one can search them only via the Twitter search. The fact over this is that this is also restricted to the followers only.
5) The posts were done before making your Twitter account private will become private afterward and can only be seen by the approved followers only.
The bottom line of the above section is that you've full control over "who can see your posts" and "who follows you" after making your account private. It can be extremely beneficial if you want your mind to keep a distance from the nuisances out there.
How to make Twitter profile private?
Well, it's an easy piece of cake if you are familiar with your Twitter dashboard. One can do it with much ease via the settings options. So, to make things easier for you let's dive into this and see how it can be done. So, let's get started:
Step #1: In this very first step of How to make a private Twitter account, you will have to perform a very obvious step. And the step is to log in to your Twitter account. If ever you are not equipped with a Twitter account then you will have to make a Twitter account for this(That's totally self-explanatory).
To log in to your account, you will have to visit the link: www.twitter.com. After this, you will have to head towards the log in section and then enter the corresponding credentials of your Twitter account. After this hit the Log in button and this will take you to your Twitter dashboard.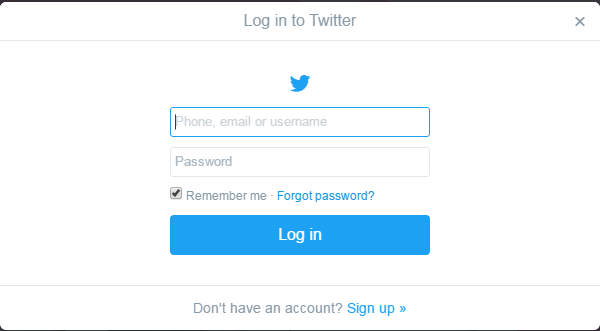 Step #2: Now, you have to navigate to the settings option. For this, you need to click on your profile picture at the top right corner of your Twitter dashboard. This will open a menu for you from which you need to select the "Settings" option. This will open the settings page for you.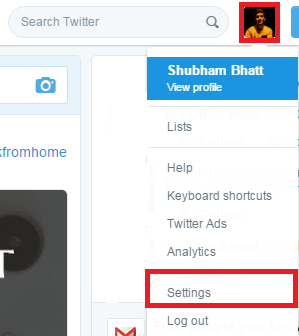 Now, to proceed further, you will have to look for our next steps.
Step #3: Now, as you are on the settings page. So, you will have to navigate to the left pane of the window and select "Security and Privacy" from there.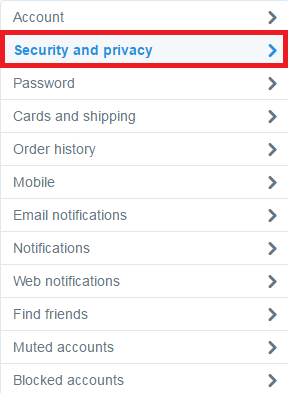 Doing this will result in a security and privacy page in the same window and from here we will set our account to private.
Now, you need to head towards the Tweet Privacy section and check the checkbox against which "Protect my Tweets" is written.

Additionally, you can also tweak the settings regarding your discoverability, tweet location, and Twitter for teams. All of them are present on the same security and privacy page. You will have to scroll a bit for that.
Once you are done making all the changes then now you will have to click on the "Save changes" button which is positioned at the bottom of the page.

After this, you will be prompted to enter your account password so that the changes can occur. So, just do the required and the changes will now reflect on your account. Finally, make a click on the "Save Changes" button and you are done with making your Twitter profile private.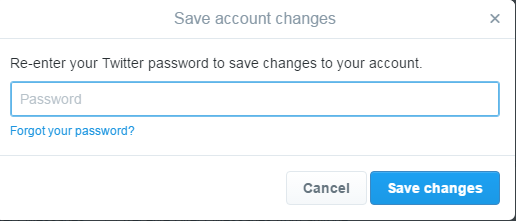 If ever, you want to revert your settings then you only need to uncheck the checkbox against the tweet privacy section and you are done with it.
How to make your Twitter private using Android device?
The process is akin to what had been discussed above. Anyway, let's see the process briefly:
Step #1: Launch the Twitter application on your Android device.
Step #2: Now, either tap on the hamburger navigation icon or your profile to select the "Settings" option which will follow up on the menu. After this, tap on the privacy and content option.
Once you are up with the settings page on your Twitter application, then go through the next step to see what to do next.
Step #3: Now, check the box, next to which protect my tweets are written and this way you are done with it.
How to make Twitter profile private using iOS device?
Step #1: Go to the theme tab and then tap the gear icon and select the "Settings" option.
Step #2: Now, you are required to select the "Privacy and content" option.
Step #3: Check the checkbox after which "Protect my tweets" is written and voila, you just did it.
So, this is the way how to set your Twitter profile off or private on the phone?
So, this was all about How to make your twitter private? We hope that after going through this very article, you must be able to do the desired work.
So, if you liked this article, then do let us know through the comments section down below. Additionally, do not forget to give us a thumbs up through our Facebook page and share this as much as possible.
Thank you for giving it a wonderful read.
Keep visiting and stay tuned for more of such informative articles.