We often share large files and important documents over the internet. How do we do that?? Email services set a limit for file sizes that can be transferred. We can't exchange large files over emails.
In that case, we are left with only option i.e. to compress these files and send them over. Now, the question arises how to compress files and reduce their size?? The answer is RAR and ZIP files.
These are the third-party software utilities, which allow us to compress files/folders and help us to reduce their size and to know more about that process, check out this article!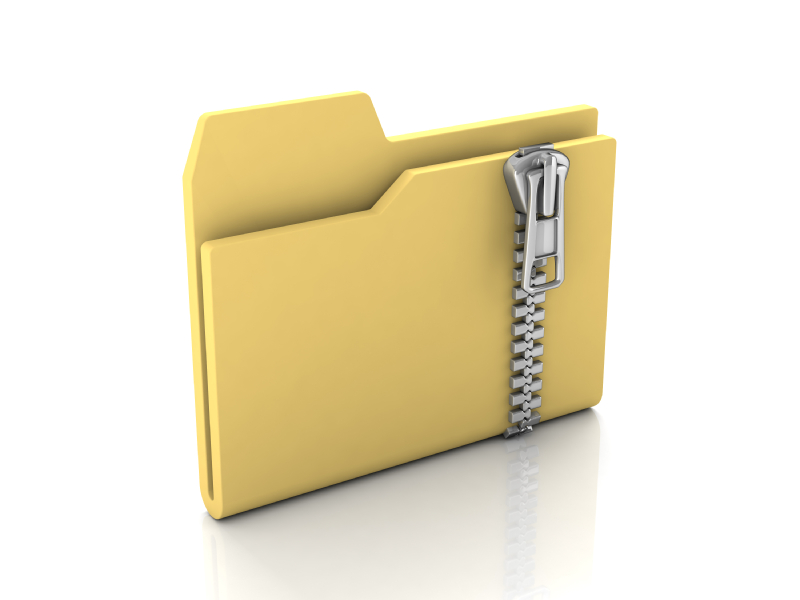 Most of the large files we receive over the internet are RAR and ZIP files. Now, you must be wondering how to open a RAR file? Well, I'll tell you each and every step in detail but first, let me tell you a little more about the RAR files.
What Are RAR Files?
RAR stands for Roshal Archive Compressed file. RAR files are a container of files, photos, videos and everything which we store in a usual folder on our PC, but in a compressed form. RAR file reduces the size of the files and documents by compressing them.
It turns out to be a very handy tool when we have to download large files from the web sites and have to send emails with large files attachments.
How To Open a RAR File On PC
Though, RAR utilities are really helpful when it comes to exchanging large files over the internet, to open them; we have to put in a little bit of effort. If you don't know how to unzip files and how to extract a RAR file, this guide will prove to be of significant help.
To extract RAR files, we have to take the help of any third-party software like WinRAR, WinZip, 7-Zip, etc.
While there might be plenty of software that does the same thing, but I would recommend you to use 7-Zip for the process. 7-Zip is really easy to use software plus it is free of cost. What more can one expect from good software?
Here, I've written step by step guide on how to open RAR files with 7-Zip. Now, without wasting much of your time, let's see how 7-zip works.
Download 7-Zip and install it. Just after its installation, 7-Zip is ready to use. No additional settings required.
To open a RAR file, right click on the file. You can see the contextual menu. In the menu, one of the options is 7-Zip. Hover your cursor over it and you will see another set of options.
Click on Extract Here, if you want to extract files right to the location where you have your RAR file.
But, if you want to extract your file to a particular location, click on 'Extract files'. A new window will open up, where you'll be asked to choose the location where you want your RAR file to be extracted.
Choose the path and click Ok. Your file will be extracted to that location. You can view them whenever you want.
The main reason, why I said 7-zip is the best utility to open a RAR file is yet to be revealed! Though, the method I described above to unzip RAR files is easy; I have yet another trick up my sleeve.
What if I were to tell you, there is another yet easier method to open a RAR file? The 7-zip utility offers another great feature to unRAR a RAR file by just double-clicking it.
To open a RAR file by just double-clicking on it, we have to make some changes in its default settings. Let me show you how.
Go to 7-Zip file manager and click on Tools on the top of the page. On clicking tools, you can see two sub-options, Options, and Benchmark. Click on Options. A new window will be open immediately. See the screenshot.
In the options window, all you have to do is skim through the list, and select rar. Click on that rar and move your cursor over the plus(+) sign on the top of the window and click on it.
You have set your RAR files to be open with just a double click. You may find difficulty in understanding the settings so to make it easy I have taken the screenshot.
Once done, just go to the .rar file (the icon would be changed now with R sign over it) and double click on it. Your file will be extracted right there in the new window. Click on it and view your data.
See the screenshot to know how the extracted file window looks like.
I think now you have all your doubts cleared about how to open a RAR file. This is easy and simple. But sometimes due to the lack of knowledge, even simple things turn out to be appear as insurmountable problems!
If you have successfully extracted your files from the RAR file and found the article useful don't forget to share it with your friends. And also, If you know any other better ways to unRAR a RAR file, share it with us in the comments.
Did you read our guide on How To Stop Facebook Video Autoplay? Do have a read, maybe you will like it as well!