Videos are digitally combined series of images, which are played at an extremely fast speed in a specific loop and combination to produce the illusion of the whole thing as being "animated", but well from a technical aspect, Videos are just images. And today we will be showing you How to play Mkv files on your computer. But first, a little bit of information about videos!
If you take 100-200 images, of a certain pattern and loop and browse through them at the speed of videos, you'd see that the images produce a "video" effect, and that's exactly how videos are created.
Any Video file consists of Headers, Footers, and Metadata, ( No, I won't pretend to know all of those terms, but I do have a basic idea) and in order to decode those video elements, you need a decoder. This is what's called a "codec" ( I'm pretty sure you've heard the name at some point in your life ).
Well, when they were first invented, they were priced as high as $50,000! That translates to around 3300000 Rupees in Indian currency! And if you think that's expensive, wait till you hear this. Just one hour of video recording cost around 18,000 Indian Rupees!
Earlier, it was not all so clean and advanced. Videos were done on Cathode Ray tubes but later it was all shifted to more "digital" techniques. Which both reduced the cost of the production and equipment. And thus, as a result, the overall cost of Video production came considerably down!
What Consists of a Video: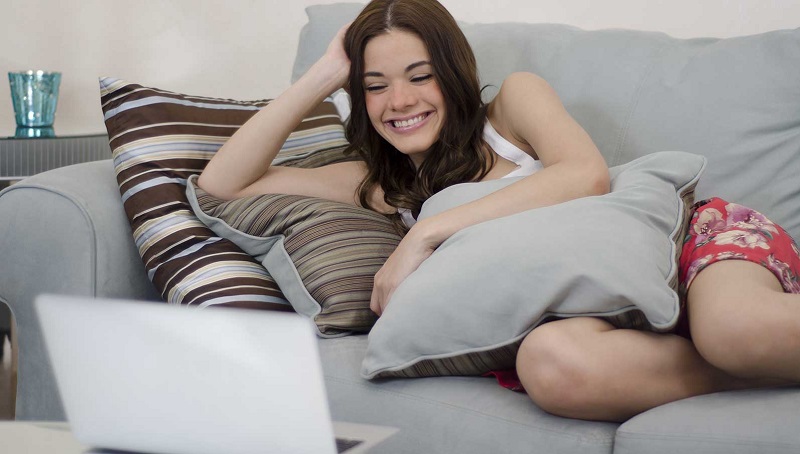 Frames per second: – It's just the same thing I talked earlier about. It's the number of still pictures per "unit" time of a video.
Aspect Ratio: – In the simplest form I'd say Aspect Ratio is the length and breadth of the Videos. Just in their language.
Pixels: – Pixels is the "quality" in common language on which the video is displayed. If you go into technicality, it's the small square spaces, extremely minute spaces of which your computer screen is constituted.
What is MKV File:
MKV files are abbreviations for Matroska Multimedia Containers.
Well no, don't even try to figure out a meaning of those words, instead, let me simplify it for you. It's just a file format that can hold a lot of stuff in one file.
What does "stuff" mean? Well..
Audio
Video
Pictures
Subtitles
All in one single file. You don't need separate subtitle files or other files with it, it all fits in into this one single file.
How is it Different?
Well, you can get video files also in Avi, mp4 formats right? So what makes MKV files different? What makes is different is:-
You can store a lot of elements in the same, single file.
It's Open source! Meaning, the source code of how MKV files were born is open to all, and anybody with an advanced level of knowledge is free to go out and change or modify it.
How to Play MKV Files:
There are two ways to play any MKV file. First, you can directly go to the Mkv file, and double-click on it.
It should play with any default Video player your system has got.
Or, Go to the file, right-click on it, and click on "open".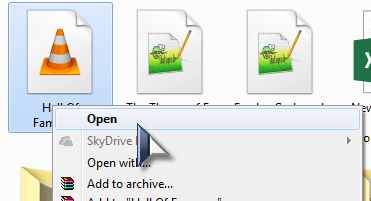 What if it "doesn't" play?
There might be instances when the video doesn't play. It normally happens when:-
The File is corrupt.
Your Video player doesn't support MKV Files.
Some other kind of App is selected to play Mkv files, which can't play Mkv files.
If the file is corrupt, there's not a lot you can do, instead of re-downloading or copying the file from the original source.
But luckily for us, in the later two cases, fixing the file and playing the Mkv files is possible.
Playing an MKV File If the Video Player Is Not Supported.
The solution is simple, get a player that supports MKV Files.
One good option will be to go with VLC media player. It supports almost every kind of file out there, is lightweight and free!
To download VLC media player for Windows, head over to their official website! And click Download Simple as that.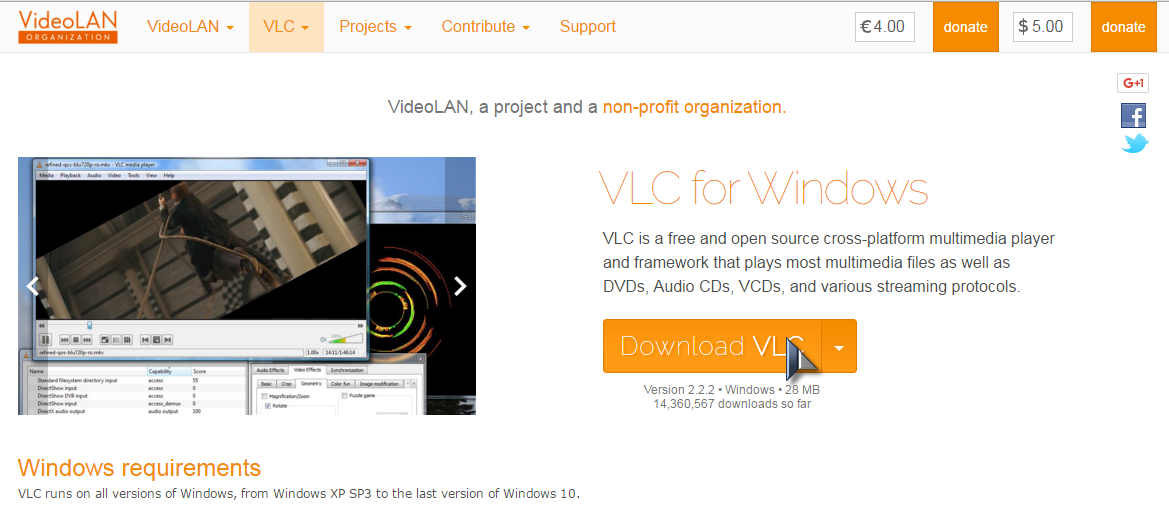 To get VLC for MacOSX, get it from here.

So that's settled, you won't have problems getting an app that can play Mkv files on your computer. Now let's look into the second obstacle.
Setting Up a Supported Player As Default MKV Video Player.
Right click on the file you're trying to play, and click on "open with."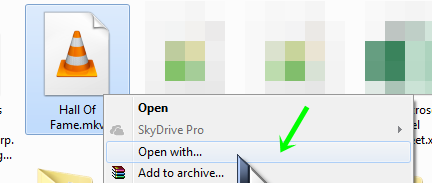 Select "Browse", in order to locate the app, where you installed it.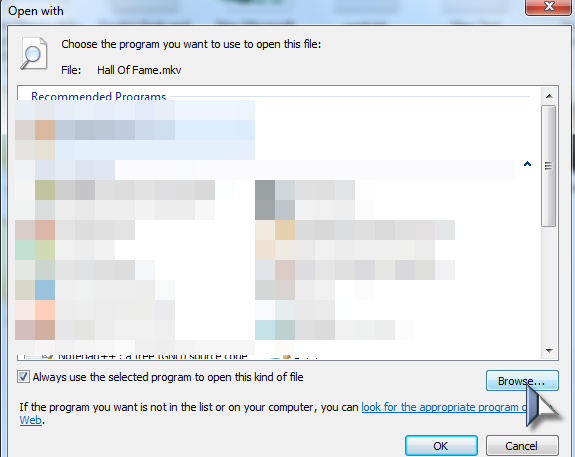 Now navigate to where you've installed the app.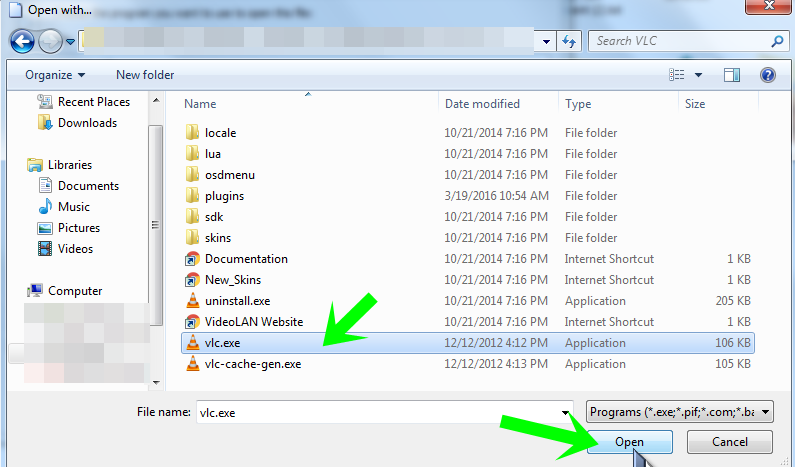 And click on Open. Make sure the checkbox saying "always use the program to open this kind files" is checked!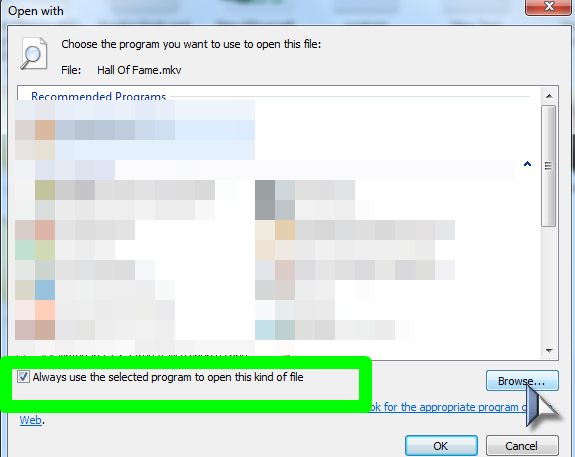 Done ! Now all Mkv files should be played smoothly.
That was all folks! Hope you're playing your MKV files without any problem now, but if not, make sure to use the comment box below. We reply ( And we love to ) within hours!
Hopefully, by now you've learnt How to play Mkv files. For more such interesting articles on movies and more, do continue to visit our site.