Being started in 2005, YouTube has grown a lot to becoming the second popular search engine in the world. We all prefer visual content that text. That's the basic principle behind the success of YouTube.
Have you ever thought of making money from YouTube? Yeah! It is possible to generate a living by simply uploading videos to the world's second largest search engine. You can create your own channel on youtube and start earning on Youtube.
But if you don't know how to put a video on YouTube, you may think the same to be a tedious task. But it's not! With a decent internet connection, you can get everything done easily. If you are creating new channel on Youtube, then you probably know about the value of quality subscribers. Here is something for getting Subscribers on Youtube.
How to Put a Video on YouTube?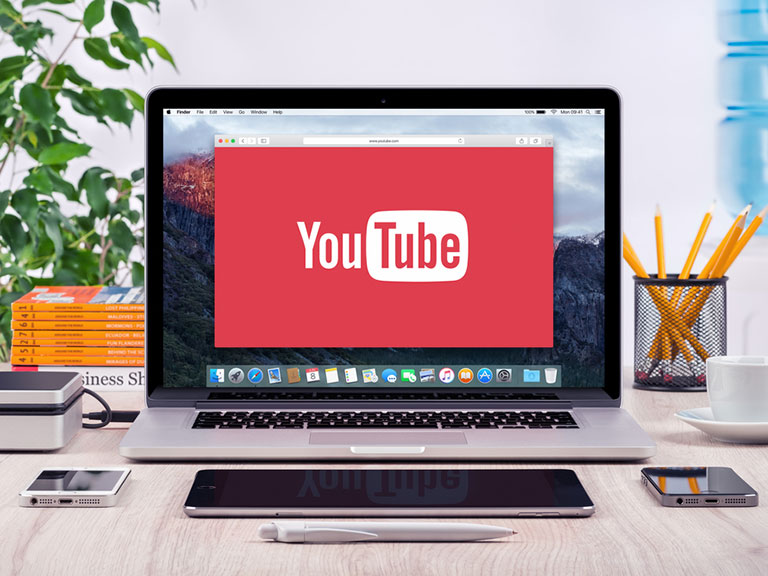 You might have started asking this question, mightn't you? Well, in this article, you are going to know how to post on YouTube.
For your convenience, I have divided this article into three; each of them explains how to post on YouTube through PC, Android and iOS respectively.
Are you ready to get started? Here we go.
How to Post a Video on YouTube through PC?
Most of the YouTubers (people who post videos regularly on YouTube) use computers for their YouTubing purpose. According to me, it's the most convenient option as well.
Follow the steps below to post videos on YouTube.
Step 1: Go to youtube.com by simply clicking here or copying the URL into your address bar.
Step 2: You need to create an account before posting your first YouTube video. A Google account is necessary for you to do that.
So, click on the blue Sign in button placed on the right top portion of the page.
Step 3: You will now see a sign in form into which the Google username and password should be entered. Proceed with it if you already have a Google account.
Or else, click the Create an Account link given just below the sign in form. Then, you will be provided with the comparatively longer form. Fill it with your personal details.
Don't forget to provide your mobile number. It's one of the quickest ways to recover your account in case you forget the password.
Step 4: Follow the on-screen instructions to complete the sign-up process. Finally, you will be automatically signed into your account after the process gets finished.
Step 5: Now, go back to youtube.com again in case of no redirection. You can't see the Sign in button now. Instead, an Upload, Notification and your Avatar are there.
Select the Upload button to proceed further.
Step 6: YouTube will get you a bunch of options on the next screen. They are Select files to upload, Import videos from Google Photos, Setup your channel and stream live to your fans, Photo slideshow and video editor.
The first one is what we are going to use. If you want to make a video out of selected pictures from your Google Photos account, you can choose that option. And, the last option is for creating videos using images on your computer.
As of now, choose the first option. (If you don't want to make your video public, just choose the appropriate privacy option from the dropdown menu).
Step 7: You will see a familiar dialogue box to browse the video you want to upload. Select it and just click Open or press Enter.
Step 8: YouTube will bring you to another page where you can notice the uploading progress bar. And, you can modify the privacy settings here as well.
You need to fill some info here. Do it with care if you want to make it a most watched video on YouTube. First field is for your video title, second for description and the last one is for video tags.
Fill them with keywords most people search so that, your video may go viral.
If you want to translate your title and info into any other language, you can use the second tab that says Translations.
The third tab, Advanced settings is for making changes to some other settings. (See the image given below for further details).
Step 9: Finally click the blue Publish button.
The process of uploading videos on YouTube is the same for any computer operating system. That means you can follow the steps given above to upload videos through a Mac or a Linux computer as well.
Now the video is on the Youtube, you are wondering about getting more and more views on Youtube. Here is how to get views on Youtube videos? This will definitely be going to help the new youtubers.
How to Put Videos on YouTube through Android?
Here, I am going to explain how the very same task can be done through the official YouTube Android app.
Step 1: Pick your phone and launch the YouTube app. You should be signed in to your Google account to proceed further. (As an Android user, I believe you are already signed in).
Step 2: You can see a small floating video camera button on the left bottom portion of the screen. Tap on it.
Step 3: Now you will get a screen where all your videos on the phone are listed as small thumbnails just below a white video camera icon.
If you want to upload an existing video, you can choose either of them. The first camera icon is for those who want to upload videos takes through the phone abruptly. Clicking on it will open the default camera app.
Whenever the recording gets finished, it will be uploaded to the YouTube. You can do the rest as in the previous section.
Step 4: Tap the arrow button to publish the video.
How to Publish a Video on YouTube through iOS?
When it comes to iOS devices, everything is the same as in Android. The only difference is in Publish button. In Android, the publish button was an arrow icon. But in iOS, you need to tap the button labeled exactly as 'Upload' to finish the process.
Bottom Line
I hope you now know how to put a video on YouTube. If you really want this as a revenue source, you should work hard and learn new video marketing strategies. Even a single most viewed video on YouTube can give you considerable income. Just creating Youtube channel doesn't get the job done, you have to work hard on it and you have to monetize your channel using Adsense. If you don't know about Youtube ads, you should see the blog post telling you about Getting ads on youtube to monetize the youtube channel.
Funny videos and epic fail compilations work well on YouTube. So, do experiment with it if your primary motive is making money.